A 2021 Home Serve article reported that the National Association of Realtors noted a joy score of 10 out of 10 for a kitchen renovation while various other sources listed the return on investment for a kitchen redo ranging from 52 to 77.6 percent based on upgrade criteria, overall home value, quality of the project, and home values in the neighborhood.  So, when considering a kitchen project just what are the vital ingredients?  A January 2023 article from realsimple.com titled "These 7 Kitchen Trends Will Be Big in 2023 According to Houzz" revealed that "42 percent of those renovating their homes say they are upgrading their kitchen because they can no longer stand the old one."  Sound surprising?  The article continued that kitchen trends change quickly and last year's looks may appear dated today.  Others suggested, similarly, that 2023 is a big year for kitchen design, particularly featuring "increasing convenience, comfort and personal style in the kitchen." The question becomes, what trends are coming to the forefront this year?  Some experts point to smart technology, large islands, open layouts, warm colors and Butler panties, to name a few, while others view minimal kitchen cabinet doors, natural neutrals and slab back splashes as trending.  "We're experiencing a much higher demand for total and complete kitchen remodels versus a simple refresh," said Greg McBroom, Owner, Kitchen & Bath Galleria, Latrobe.  He reasoned that a refresh and update to existing cabinets and countertops can be about the same cost as replacement.  Continuing, he noted that with a refresh, the layout or design of the kitchen doesn't change while replacing existing cabinets offers the opportunity to change the layout to accommodate an ideal design.  "From our perspective, replacing is about the same cost as refreshing a kitchen and provides the additional benefit of being able to create a kitchen design to meet a client's needs and wants better," he added.  "Complete kitchen remodeling or replacement also gives you the ability to change the wood species of the cabinets, such as switching from maple to cherry, painted or stained looks."  He believes that the influence of DYI and remodeling television shows along with trends touted in design magazines led, in part, to the desire for painted cabinets and more over the last 10 years.  "We are seeing a current trend of client's requesting stained cabinets," he said.  "The demand for painted cabinets is starting to slow slightly with clients wanting warmer colors or just wishing to see something different from a painted finish." He also sees the trend for an open floor plan continuing and comprises a large number of requests with islands "as large as the space will allow."  Topping those islands is a growing request for quartz/quartzite as opposed to granite according to McBroom.  "Quartz products have emerged as the preferred countertop of choice given its range of color and pattern choices and ease of care."  To give a further sense of space is the removal of bulkheads, a "normal and very popular request."  Most recently, Kitchen & Bath Galleria completed a remodeling project and is in the process of another that "is at the front end of the newest design trends starting to happen in our geographic area.  It is definitely not traditional but instead, has a modern/contemporary look with clean lines, smooth, soft finishes, and easy to care for products."  The features here include straight, square, flat lines throughout the design.  No rounded corners or soft angles on cabinet doors, and even the islands have squared off corners, he continued.  "The first has ¾-inch thick smooth, flat painted cabinet doors with a white painted finish and very unique granite countertops.  The other kitchen, currently in progress, has a solid ¾-inch thick, smooth, flat 'High Gloss Acrylic' finish with quartz countertops, which is very contemporary."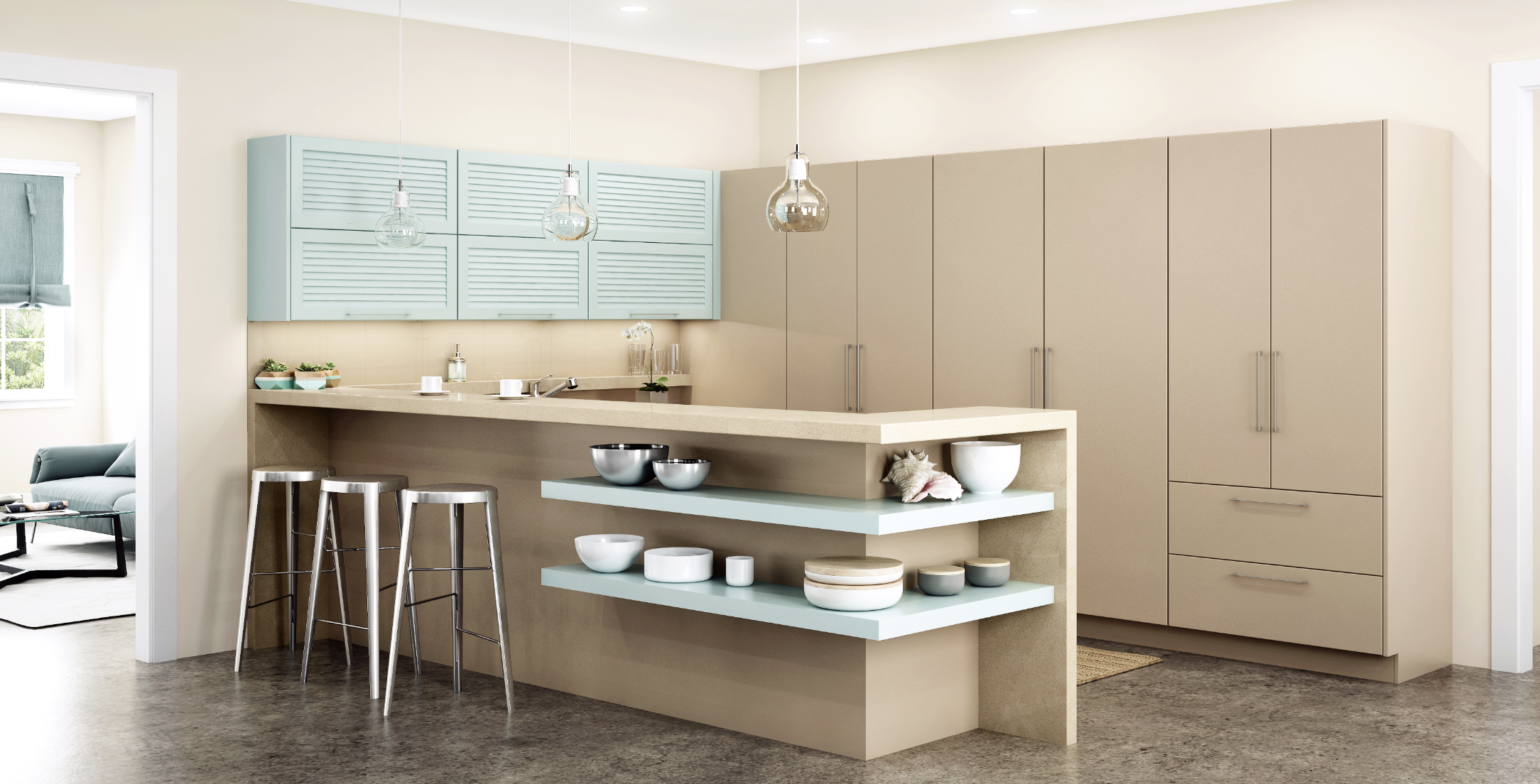 Maria Fairbanks, Kitchen Designer for SPLASH Kitchen Bath Home, with locations in Murrysville, Glenshaw and its largest site in Cranberry, noted that customers often seen are two-fold: those who have waited many years for a kitchen remodel to make the room more functional and those in a newer home who look toward reconfiguring the kitchen with the desire to keep it on trend, as well as others.  "Some wait a long time to remodel, since the 'timeless' quality of their current kitchen has, in effect, expired," she said, also noting that trends today are moving from a traditional look to something simpler, especially in an older home, and more creative.  "There is a definite trend or shift from the all-white kitchen to creamy putty colors, washed white maple, washed white oak or pickled oak, a look that has come back from some 20 years ago," she continued.  "Fixtures on these newer colors are also evolving and include gold, brushed gold and others used to warm up the kitchen further."  Fairbanks also noted that pops of color are rising in the kitchen.  "While the complete color trend hasn't quite made it here yet, blues and greens are becoming popular in the Pittsburgh market."  Perhaps more contemporary and surprising is a move away from traditional wall cabinets in some homes.  "We're seeing a lot of open shelves or countertop cabinets, so that everything in the kitchen is open.  We may do an appliance garage, but one that is a step up from the former angled corner kitchen garage, one with a flat front panel."  She continued that floating shelves are gaining popularity and in one such kitchen, the addition of windows above the shelves replaced some of the old cabinetry, giving a more open look.  And, gone are the days of elaborate crown moldings!  For those wanting cabinetry, however, she is seeing more slim Shaker doors but with very thin rails around them, lending a more sleek look to the design.  Where everyone once had all stainless-steel appliances and fixtures, a mix of finishes is growing.  Microwave drawers too, in larger kitchens, aid in clearing counter space to complete that cleaner look.  Quartz/quartzite is also gaining ground with its soft tones and pattern "movement" while granite is still popular and marble becoming more of a request.  "Many times, when doing a very creative design that's on trend, we find that it drives customers out of their comfort zone but ultimately, they find it fulfills their wish list,"
she concluded.
With more than 35 years of experience in the countertop industry, Ultimate Granite Surfaces (UGS) has expanded operations with state-of-the-art equipment for templates, fabrication and finishing products including granite, quartzite, marble and its related stones, schist, soapstone, engineered stone and ultra-compact (sintered) stone.  Ultimate Granite Surfaces is just one of a few companies in the tri-state area with a slab finishing machine to change any polished stone to a textured look.  Located in Gibsonia, the company was founded by father and son, Dwight and Christopher Morrow, with Chris' daughter, Sarah Bendsten, joining the business in 2012.  The UGS team strives to improve and pioneer new styles, surfaces and patterns, starting in 2002 with what was called "thin stone."  "This stone is a natural product cut very thin, to 12 millimeters, and backed with a triple woven fiberglass for reinforcement," Christopher Morrow explained.  "It was very light and flexible and was used for countertops. With only 12 colors, all the edges were mitered and limited to an eased edge profile.  We transitioned to cutting other stone products when customers began requesting more edge profile and color options."  Today, the company offers countertops for kitchens, bathrooms, bars, offices and laundry rooms, integrated sinks out of stone material, and accent slab walls out of exotic natural stones that can appear as wall art, among other products.  He also finds that color trends are changing throughout the kitchen.  "Greys and whites have been trending the last ten years," he said.  "But now color trends are going to warmer tones and more colorful options.  He also has seen porcelain countertops, backsplashes behind stoves, and custom hoods fashioned out of the same material for a more dynamic look.  Finishes, too, are changing to meet the demand for more exceptional looks.  In addition to the ever popular polished finish, the honed finish "is gaining in popularity" with its smooth surface without the glossy reflection. Morrow added that the leathered finish is an even newer style gaining more attraction in the designer world.  "It features a soft sheen that is less than polished granite but includes a textured appearance," he said.   Exclusive to UGS and a newer finish that is growing in popularity is the "iced" look, which is distinctive and highly durable.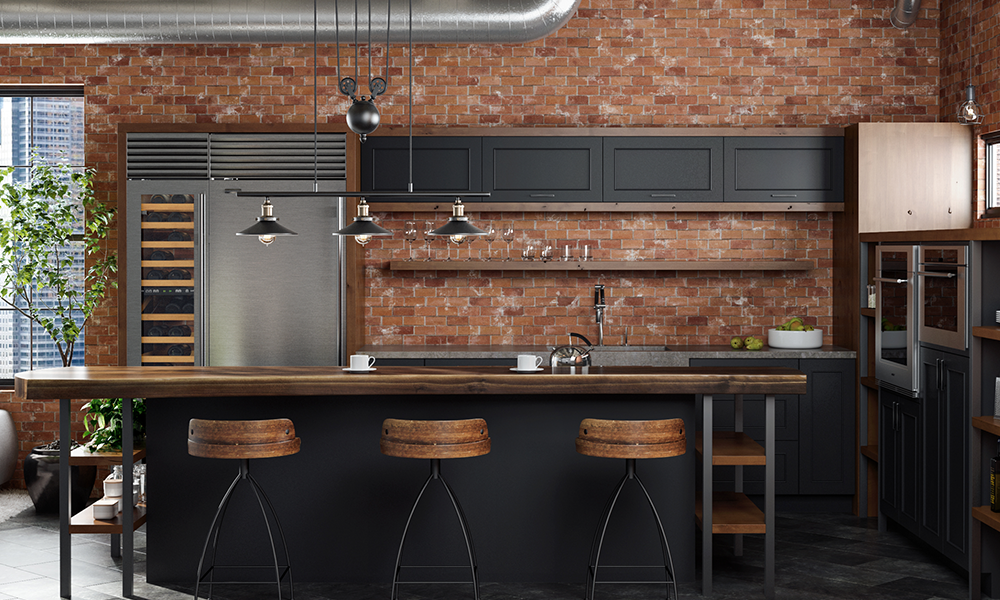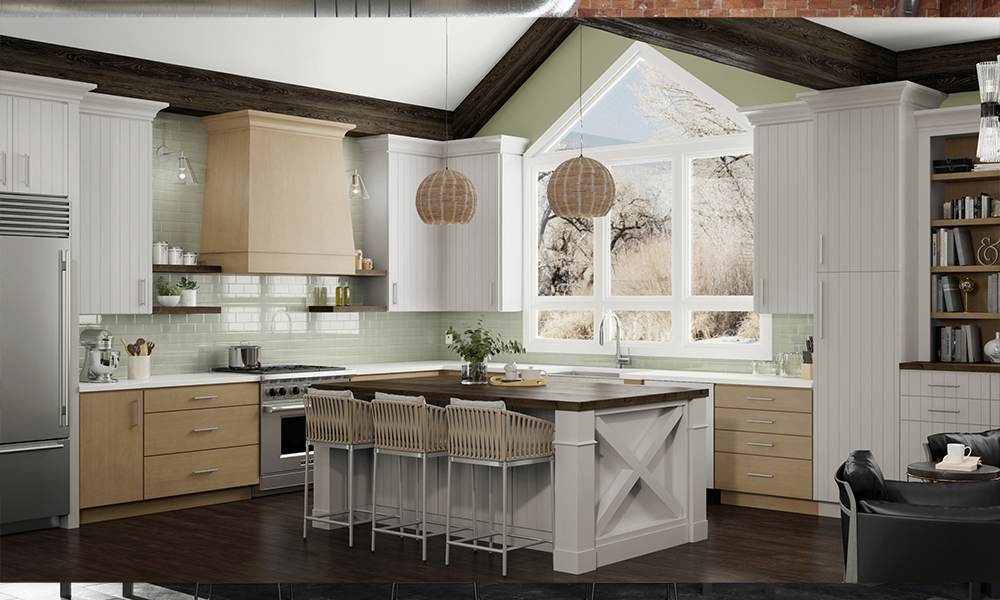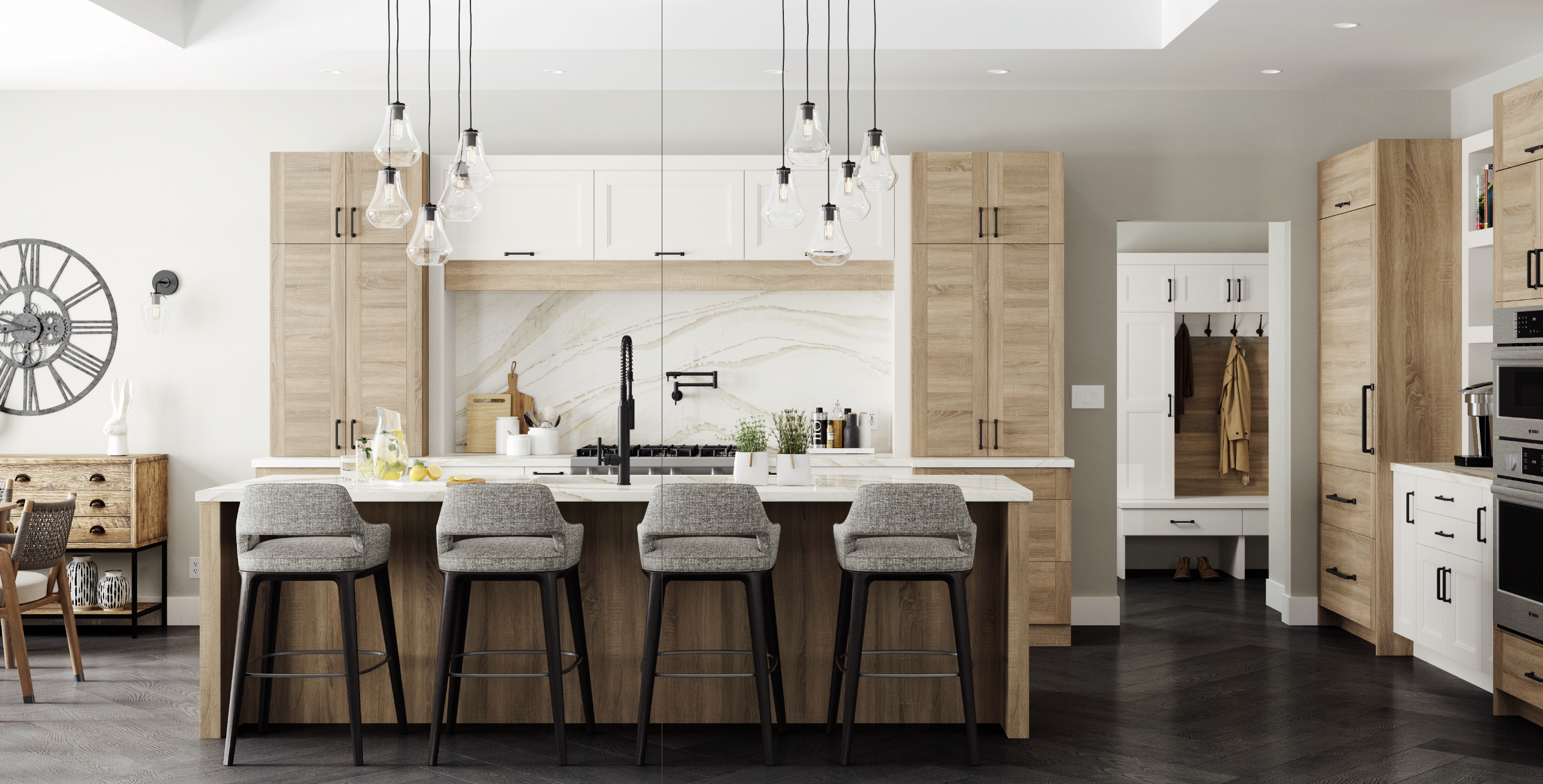 Do the "can't live without" appliances figure into new kitchen design trends?  Just ask Erin Slattery, Manager of Talent Development and Special Projects for Don's Appliances, and a rousing "Yes, indeed" percolates profusely.  As a family owned, independent appliance retailer based in Pittsburgh and founded in 1971, Don's Appliances has currently expanded to include 10 more locations across the region, selling, delivering, installing and servicing all major appliance brands while adding kitchen and bath fixtures to their product mix.  But since Covid, more people have been requesting appliance packages, from the traditional four-piece refrigerator, range/ventilator, dishwasher and microwave package, to range top stoves and wall ovens; larger ranges; steam and speed convection ovens, and steam ovens with a stacked wall oven to enhance the cooking experience that have been trending over the last five to six years.  Gas appliances, especially with ranges, have remained the most popular.  Within the past several years, induction cooking has been introduced along with the request for the 36-inch oven rather than the traditional 30-inch.  For those looking for more, oven sizes up to 60-inch are available, along with options such as 48-inch translated to twin ovens of 30- and 18-inches or double ovens both at 30-inches.  With premier brands such as Thermador, Jenn Air, SKS, Sub-Zero, Wolf, Miele, G.E. Monogram and others, color and color accents are gaining steam. Slattery has also observed that Samsung introduced a line of interesting colors as well.  She added that a unique brand known as Blue Star Home Appliances are known for their 190 color options, which allows for something to 'pop' in your kitchen. "The brands are jumping on board to make something different and interesting to see," Slattery explained.  "Colors such as the blues and greens are trending along with gold, brass and pewter used to accent appliances.  It's color that pops but is not overwhelming; a little something in the kitchen that is not expected."  She continued that typically the range may boast the color pop with color panels placed on the refrigerator and/or dishwasher for added eye appeal.  Slattery is quick to note that "stainless steel is not going anywhere.  It's the one thing that is timeless despite the trend toward color."  Another distinctive trend and new to the kitchen is The Galley, called the Original Kitchen Workstation.  This new category of kitchen appliance boasts a central, convenient location where the home cook and/or the family can prepare, cook, serve, entertain and clean with a traditional size sink up to 6- to 7-inches that can be accessorized with a potfiller.  By adding a cooktop next to the station, the kitchen becomes even more functional and ergonomic, improving efficiency not realized in the traditional work triangle.  The Galley is engineered, designed and handcrafted in the United States.  Slattery also relayed that Don's Appliances has added kitchen and bath fixtures located in a dedicated showroom in East Liberty called WATERSOURCE featuring fixtures from Moen, Franke, Elkay and Native Trail, the latter being a high-quality fixture with attractive visual appeal and a small eco footprint, among other brands.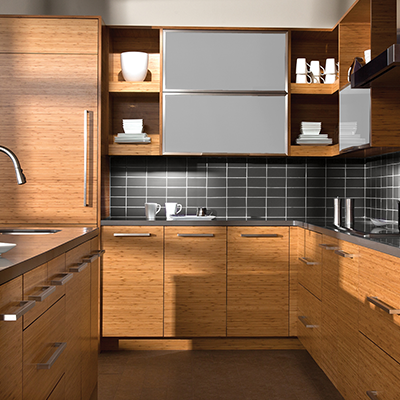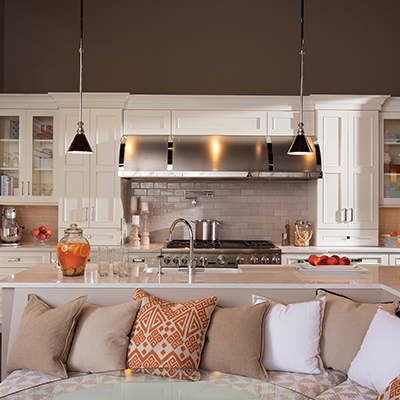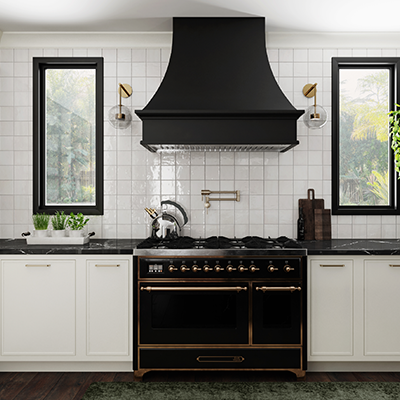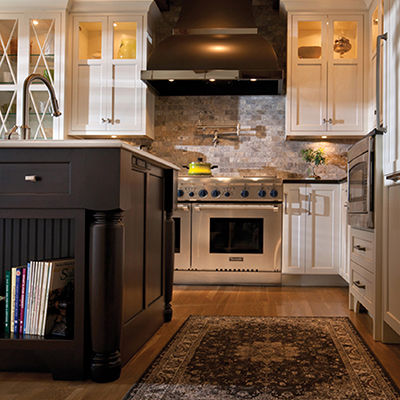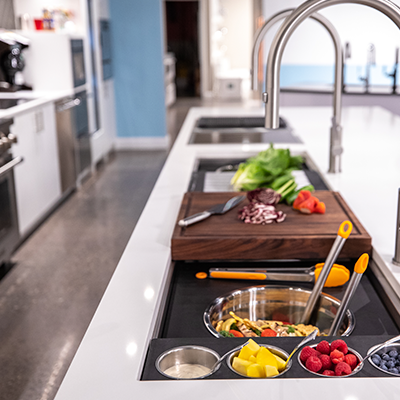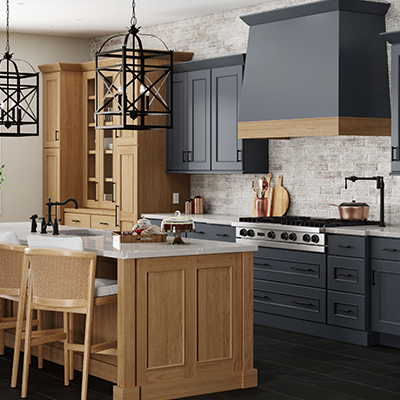 Manor House Kitchens also saw a surge in requests for kitchen projects post-Covid.  With locations in Greensburg, Holiday Park, the North Hills and a granite factory, also in Greensburg, total remodels to kitchen updates have increased.  "With more people working from home now, people are not hesitant about having others working in the home throughout the day, and so requests have multiplied," said Jennifer Baustert, Manor House's Senior Designer.  "The kitchen is the number one space in which to gather and the more room, the better.  Many have come in for total remodels, looking to remove walls and create an open floor plan.  They may also look to remodel because their current layout may be awkward and not very functional."  Whether it's a total remodel or an updated look, where countertops may be replaced or new appliances, hardware and flooring are needed, trending looks are what counts.  "I am seeing stained wood making a comeback in kitchens," she added.  "Most of them are light stains and are mixed with a painted cabinet.  Customers are also looking for ways to organize the insides of their cabinets and a popular request has been for roll-outs making it more convenient to reach into their base cabinets."  She is seeing that low maintenance is also a consideration, and so simple cabinet door styles are the most requested and offer a timeless look.  Further, she sees that cabinets reaching to the ceiling are desired and designated spaces for a charging station or a coffee bar are of interest.  "Trying to live a healthier lifestyle is a great motivator for kitchens to have filtered water systems put in or cooking technology such as steam ovens and air fryers built into their appliances.  Additionally, it helps to eliminate countertop appliances and the resulting clutter."  With more than 50 years of experience in kitchen remodels and design, Manor House strives to deliver the warmth and a welcoming design that meshes with a customer's dream kitchen look. 
No doubt the kitchen sees more activity and offers an abundance of useful space, but is a kitchen remodel worth it?  Many say that "When you remodel your kitchen, you're investing in the worth of your home and also increasing your own personal enjoyment."  That enjoyment, however, can come from trying new trends that suit personal tastes and styles in a home environment where friends and family gather, regardless of how large or small the room.  And, there's always renovation options to meet your budget and desire for a little something different.  NH