Greater Pittsburgh's NEWHOME is the first, comprehensive source of market information for newcomers, current residents as well as all professionals in the residential real estate business for the Greater Pittsburgh area.
NEW HOME will give insight about today's marketplace, our regional economic outlook, individual and project profiles as well as in-depth feature articles on the issues and personalities driving our region's residential market.
Our editorial content presents the very best our region has to offer in new housing communities, locations and developments that showcase home building and remodeling projects for today's consumer. Discover state of the art features in comfort, technology, craftsmanship, innovation and style in modern residential living.
Before you buy, build or remodel a home, Greater Pittsburgh's NEW HOME is required reading! Let us help you create the home that meets your personal dreams, goals and needs.
The most comprehensive resource on residential real estate, combined with an effective and efficient distribution network means NEW HOME advertisers get results!
Greater Pittsburgh's NEW HOME is a glossy, 4-color magazine published quarterly with an effective FREE distribution network targeting high-income homeowners.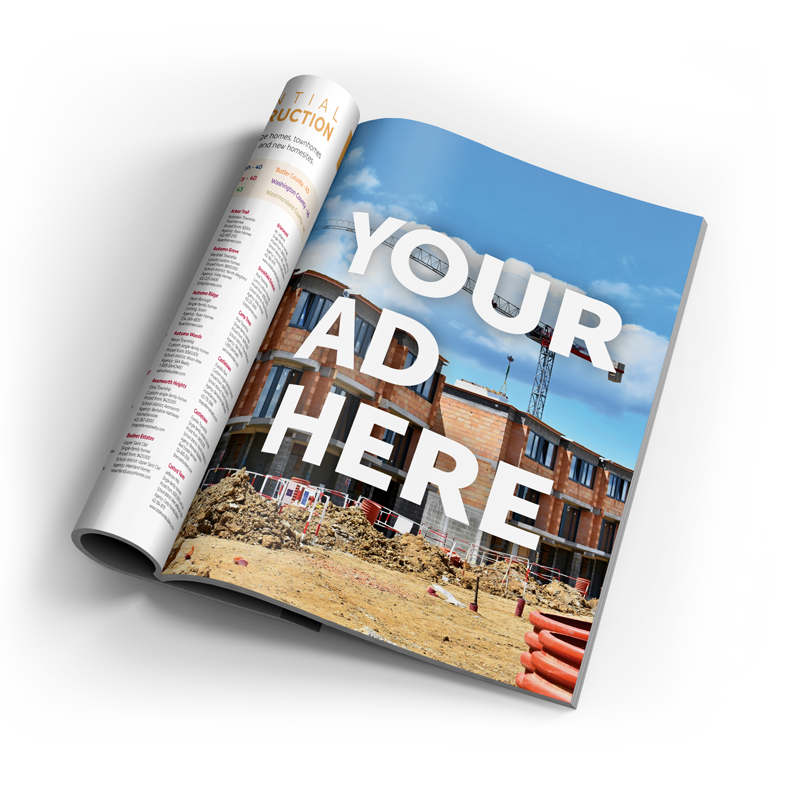 Direct Mail
Our targeted readers are affluent homeowners, 25-55 years of age.
Mass Distribution
Over 500 indoor display racks including high-end retailers, financial institutions and real estate offices. (Mass distribution list is updated monthly.) Additional editorial and advertising visibility is offered through our web site. Free listings for advertisers with direct links to their web site.
What it all ads up to for you as an advertiser:
An interested, motivated audience, attentive to your advertising message.
A unique reach and coverage of Greater Pittsburgh's residential real estate professional and potential new homeowners — a complex market to identify and attract.
A quality editorial and artistic format — a successful advertising vehicle to market your products and services.
Advertise in New Home
If you would like to receive more information on our media profile, editorial calendar or advertising rates,
please call Carson Publishing, Inc. at 412-548-3823.