How can you make your dream of owning a new home a reality?
The following list of professional builders offer the newest technologies, amenities and creative home designs to help you create that perfect home.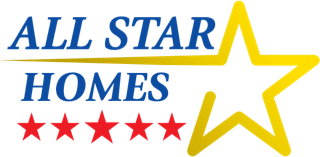 All Star Homes
3180 Warwick Drive
North Huntingdon, PA 15642
T: 412-877-2112
www.allstarhomesinc.com
Chuck Wiggins
Allstarhomes724@gmail.com
For over 40 years, Chuck Wiggins of All Star Homes has helped to bring his customer's visions for the perfect home to reality! All Star Homes provides the right balance of creative design, quality materials and workmanship at a competitive price. The All Star Homes team takes pride in guiding its customers through the home construction process, while allowing customers to have the input and customization they desire to construct a home meeting their specific needs and style.
See All Star Homes in many desirable communities throughout much of the South and East suburbs, building on your lot or theirs. All Star Homes currently features both custom single-family homes and luxury patio homes in the Willow Estates Plan, North Huntingdon, Villages of Totteridge, Greensburg and Cherry Wood Estates, Mt. Pleasant.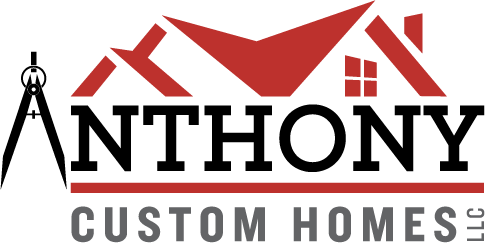 Anthony Custom Homes, LLC
190 Davidson Road
Mars, PA 16046
T: 412-670-1507
Anthony DePretis
AnthonyDePretis1@gmail.com
With over 38 years of experience in nearly every facet of the new home industry, Anthony DePretis blends his wide variety of hands on homebuilding experience with a vast array of big builder experience to offer a unique approach to his luxury custom home and development business.
His decades of relationships with some of the nation's and region's top building executives, vendors, suppliers and craftsman allow him to bring the most up to date market trends, designs, materials and technology to each new home project while providing an incredible value.
Each home includes the luxury features and details expected by today's discriminating homebuyer and Anthony assists each homeowner in placing their personal fingerprint on each design.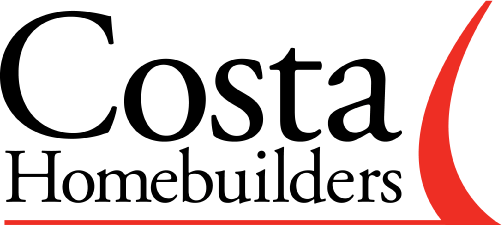 Costa Homebuilders
600 Hayden Boulevard (Rt. 51)
Tony Ferrare
Tracey Shank
412-384-8170
www.CostaHomebuilders.com
Costa Homebuilders has been building luxury homes in the Pittsburgh area for decades, over which we've consistently provided our clients with custom living spaces that meet their aesthetic, lifestyle, and design needs. Costa Homebuilders is honored to be ranked as the #1 Homebuilder in Pittsburgh by Houzz.com because of our Process, Team and Execution.
.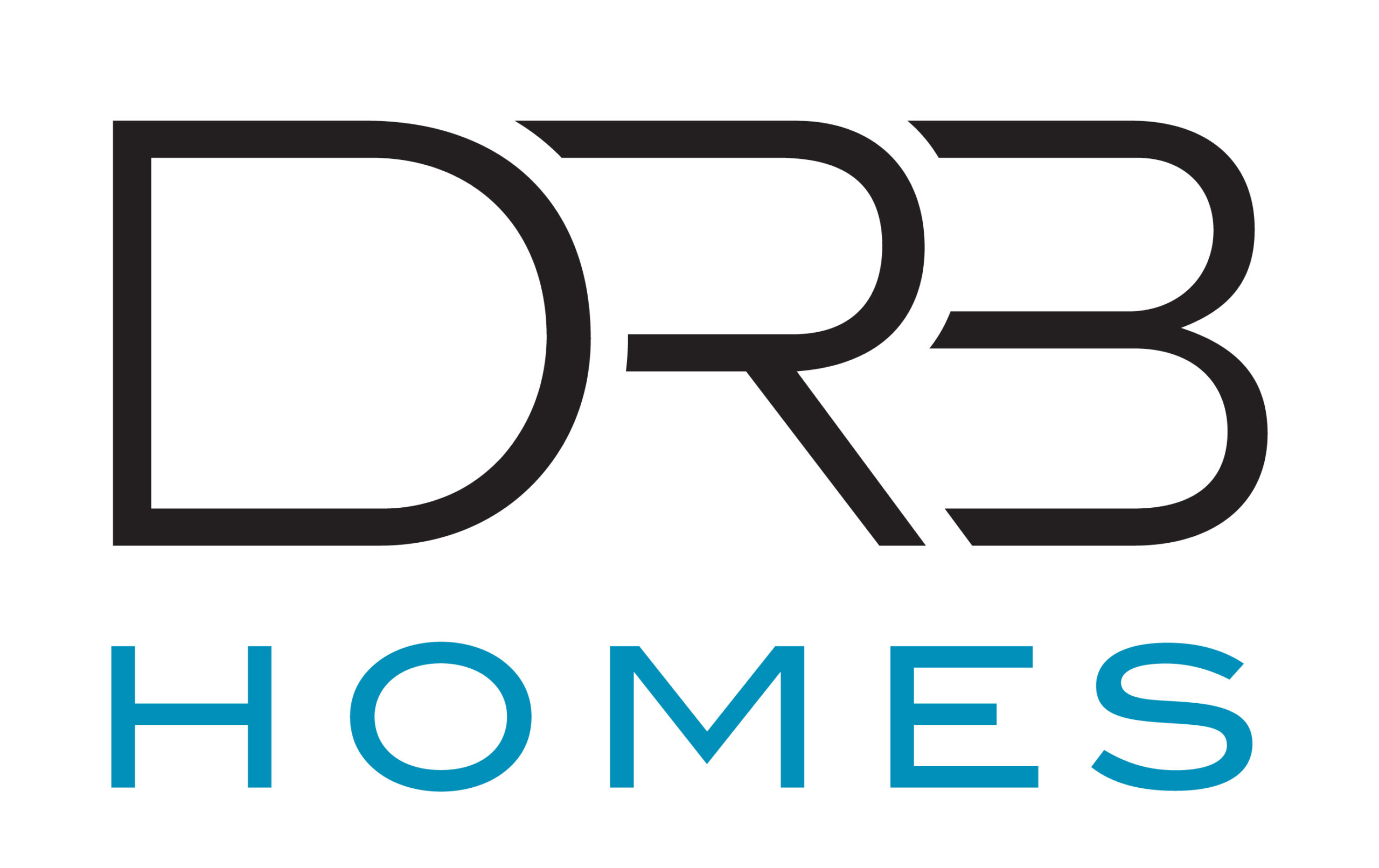 DRB Homes
4000 Town Center Boulevard, Suite 200
Canonsburg, PA 15317
www.drbhomes.com
724-939-1015
pittsburghinfo@drbgroup.com
Let DRB Homes put decades of industry experience to work for you. We understand that building a new home is not a one-size-fits-all process, and we're ready to personalize your home — and your journey — to meet your unique needs.
Our award-winning team is backed by the DRB Group, a growing, dynamic organization that includes DRB Homes and DRB Group, a title company, and a residential development services branch providing entitlement, development and construction services. DRB Group's complete spectrum of services operates in nine states and in 17 metro markets up and down the East Coast.

Eddy Homes
EddyHomes.com
888-805-3339
onlinesalesconsultant@eddyhomes.com
For over 50 years, families have relied on Eddy Homes to build their dream homes. Our solid reputation is built on high standards for quality craftsmanship, personal service, and integrity. As a family-owned and operated business, we are privileged to have a hand in the vibrant communities where families work, play, and grow together. We have become one of the Pittsburgh area's leading builders of luxury homes; estate, traditional single-family, main-level owner's suite, and townhomes since 1971, building in prime locations in the Pittsburgh area. We welcome you to become a part of our tradition.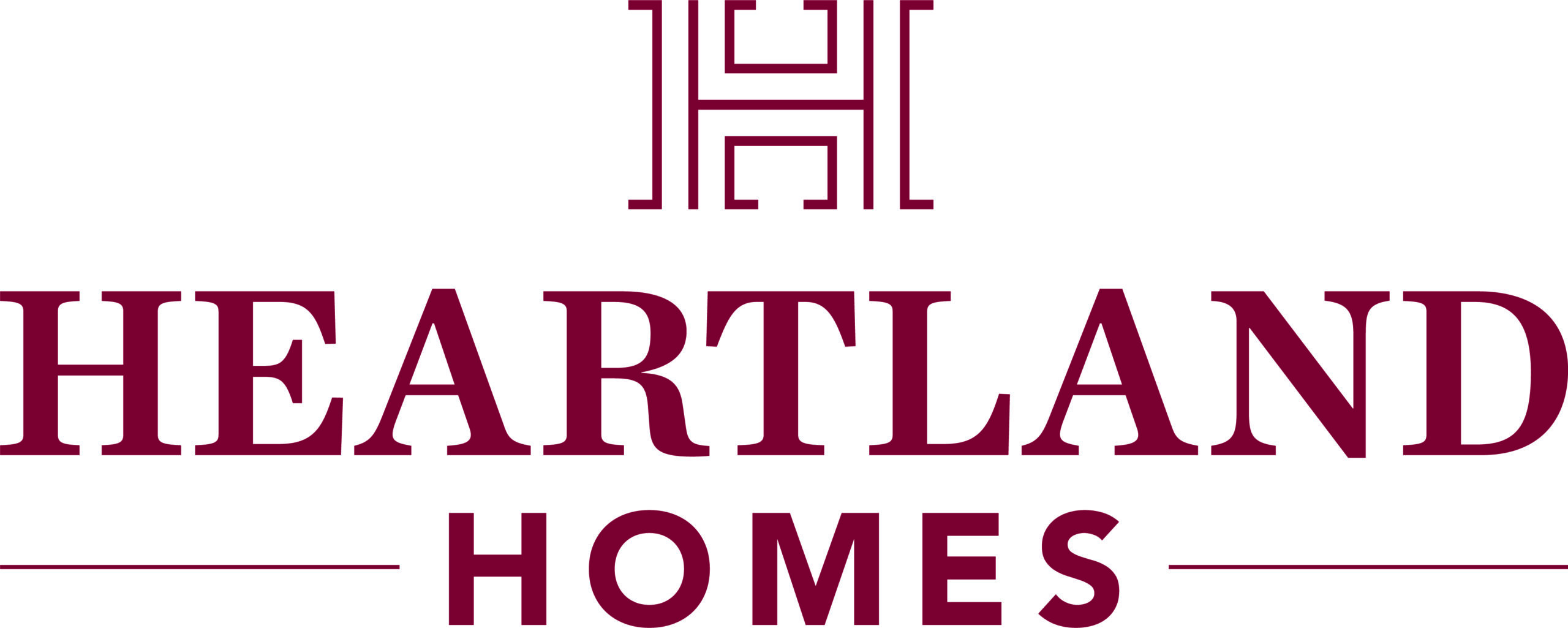 Heartland Homes
One Penn Center West, Suite 300
Pittsburgh, PA 15276
T: 412-275-4551
www.HeartlandLuxuryHomes.com
Kristen Gray
PittsburghTeam@nvrinc.com
For over 30 years, we've been passionately committed to building luxury homes of the highest quality and providing exceptional customer care. Our goal is to exceed your expectations throughout every step of the homebuilding experience. Whether it's the art and functionality of our single-family luxury homes, open floor plans and light-filled spaces of our townhomes or uncompromising luxury and innovative designs of our main-level owner's suites, we always keep you, the owner in mind. We build homes and communities in Allegheny, Washington and Butler Counties – and Morgantown, WV – Monongalia County.

Heurich Homes
11676 Perry Highway, Suite 1103
Wexford, Pa 15090
T: 724-935-3526
Ronald Heurich
heuhomes@zoominternet.net
Heurich Homes has built over 1,000 homes in the northern suburbs of Pittsburgh. Additionally, they have developed and partnered in the development of dozens of the area's most sought-after neighborhoods.
The Mallard Pond neighborhood is Heurich Homes' most recent development. It is located in Marshall Township and is serviced by the North Allegheny School District. If you are considering a truly custom built million dollar plus home, then make an appointment to visit and see the nearly sold out phase I, the newly paved lots of phase II, and the preview of phase III.

Infinity Custom Homes
318 Spruce Lane
Cranberry Twp., PA 16066
www.buildinfinityhomes.com
724-553-1008
Taylor Emrick – New Home Specialist
temrick@buildinfinityhomes.com
Infinity Custom Homes is a premier, custom homebuilderin the Pittsburgh area. We focus on building in the areas top school district, along the 79 corridor, and in the most desirable communities. While we have a variety of floor plans from which to start from, we focus on customizing every home inside & out. Together, we'll create a home that captures your personal tastes & creativity, bringing your dream home to life. Our goal is to work together offering a truly unique, memorable and enjoyable home buying experience!

KACIN
3875 Old William Penn Hwy, Murrysville, PA 15668
T: 724-327-6694
www.KACIN.com
Jason C. Corna
jcorna@kacin.com
KACIN founder A. Richard Kacin has been building upscale residential homes, condominiums and communities in the Pittsburgh region since 1960. Headquartered in the Pittsburgh suburb of Murrysville, KACIN also manages the design and construction of an array of commercial and industrial facilities throughout western Pennsylvania through our sister company, KACIN General Contractors.

Parry Custom Homes
10349 State Route 30,
North Huntingdon, PA 15642
www.experienceparry.com
T: 724-863-0199
contact@experienceparry.com
Pittsburgh's Local On Your Lot Home Builder! We specialize in building custom homes throughout Pittsburgh and Southwestern Pennsylvania on your lot. We welcome you to sit back, relax, kick off your shoes and explore our website. You are one step closer to entering a truly unique and home building experience focused on your specific needs. Our team can help you accomplish your goals and dreams in a fun, efficient, and organized manner. Stop in and visit us at one of our local Pittsburgh showrooms (Irwin, Washington or Cranberry) and you will see why more customers are choosing Parry Homes to build on their lot in Pittsburgh.

Pellis Construction Company
Greensburg, PA 15601
T: 724-834-8981
Pellisconstruction.com
Jack Pellis
jackpellis@pellisconstruction.com
For over 55 years, Pellis Construction has been providing our home buyers with custom luxury homes of unsurpassed quality and craftsmanship. As a design-build firm, we offer our clients the opportunity to work collaboratively with our professional staff to create a custom home of magnificent beauty and enduring value. Our thoughtful approach to every detail ensures that your building experience will exceed your expectations, not your established budget. Build with Pellis Construction, and leave nothing to chance.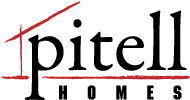 Pitell Homes
3413 Babcock Blvd., Pittsburgh, PA 15237
T: 412-364-9411
www.PitellHomes.com
Lisa Barnett
info@pitellhomes.com
For more than three decades, Pitell Homes has truly partnered with homebuyers to make their dreams of building a new home an affordable reality! Through constant refinement of our floor plans, process, building materials, and available options, our buyers now take advantage of the deep relationships we have cultivated with our trusted vendors and suppliers, forged over many years of working together. At Pitell Homes, we connect with you before, during, and after the build process. We are a hands-on private company, offering solutions through our experience, and always maintaining superior craftsmanship. Our homes are built to last. We invite you to explore why so many people have trusted Pitell Homes to build their dream. Welcome Home!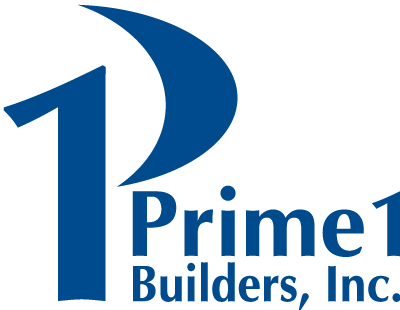 Prime 1 Builders
510 Millers Run Road, Morgan, PA 15064
T: 412-257-0160
www.Prime1builders.com
info@prime1builders.com
Custom Home Builder, Design-Build, Remodeler
Prime 1 Builders is an award-winning custom home building and remodeling company in the greater Pittsburgh area. We provide our customers with
a streamlined, informative, and memorable
building experience.
When Dan Meade founded Prime 1 Builders in 1993, he set out to create a better construction experience, which he felt wasn't prevalent in the housing market then. He has worked hard over these 30 years to build a reputation for integrity and quality custom craftsmanship that has made Prime 1 the company that it is today. The company has grown and changed over the years but we still offer a great depth of knowledge and expertise, including design-build services, new homes on your lot and large-scale home additions.

Ricciuti Enterprise, Inc.
2000 Golden Mile Highway, Ste A
Pittsburgh, PA 15239
Domenic Ricciuti, Jr.
412-793-5620
info@ricciutienterprise.com
We don't just build houses—we build homes. The hallmark and success of our continuous homebuilding for over 60 years has been based on the uncommon capacity to recognize and transform a clients homebuilding needs and lifestyle into a functional, inviting and comfortable new home. No matter the scale of the project, whether remodeling, home improvements or a new home, the same operating principles are applied to each and every job for the satisfaction of the customer. Ricciuti Enterprise continues to innovate and build on its solid foundation. Rooted in the past, but focused on the future Ricciuti Enterprise provides the customer superb value and most importantly, peace of mind and confidence that their project will be done right.
Ryan Homes
One Penn Center West, Suite 220, Pittsburgh, PA 15276
T: 412-275-4551
www.RyanHomes.com
Kristen Gray
PittsburghTeam@nvrinc.com
Since 1948, we've grown from a small, family-run business to become one of the top five homebuilders in the country. While there are many reasons for our success, they all revolve around three key factors: our commitment to customers, our consistent quality, and our personalized approach. At Ryan Homes, building a better home means continuously raising the bar. That's why 98% of our buyers say they would recommend us to family and friends. With over 60 years of experience, trust us to make your dreams come true. Building new home communities in Allegheny, Beaver, Butler, Washington & Westmoreland Counties.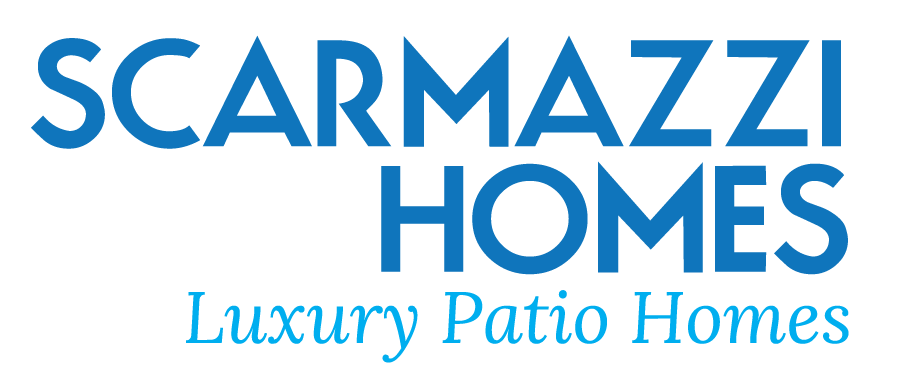 Scarmazzi Homes
127 Adams Avenue, Canonsburg, PA 15317
(724) 223-1844
www.scarmazzihomes.com
sales@scarmazzihomes.com
Scarmazzi Homes is Pittsburgh's premier patio home builder. Our beautiful communities feature single-level, luxury patio homes coupled with exterior lawn services and a variety of recreational amenities. For more than two decades, Scarmazzi Homes has been building lifestyle-rich homes and vibrant neighborhoods throughout the Pittsburgh region. By providing superior quality homes, unsurpassed customer service and a low-maintenance lifestyle, Scarmazzi Homes has grown to be one of Pittsburgh's top homebuilders. All Scarmazzi Homes neighborhoods are designed to deliver healthy, happier living and a true sense of community. If you're looking to simplify your life and have more time to do the things you want to do, not have to do, then contact us about one of our patio home communities today!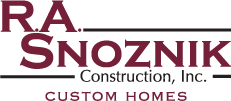 R. A. Snoznik Construction, Inc.
4455 Old William Penn Highway, Murrysville, PA 15668
T: 724-433-7736
www.rasnoznikcustomhomes.com
Kelly Snoznik, Sales Manager/New Home Concierge
info@rasnoznik.net
"Open Concept Floor Plans With Fresh, Innovative Designs"
Building a custom home calls for many decisions. With personable service, Ray Snoznik works closely with each of his clients, providing extensive guidance throughout construction. Ray believes in client satisfaction and quality craftsmanship, ensuring that each step throughout the building process exceeds the client's expectations. Efficient systems are in place to make selections easy for the client and to expedite construction time. Accolades include 11 BAMP Housing Excellence Awards, Pittsburgh Business Times Largest Pittsburgh-Area Home Builders for 14 straight years, and features in Housetrends, Greater Pittsburgh New Home and Whirl magazines.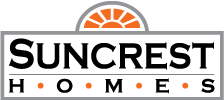 Suncrest Homes, Inc.
3819 Old William Penn Highway, Suite 500
Murrysville PA 15668
724-327-1844
www.suncresthomespa.com
Founded in 1987 | Builder, Remodeler, Developer
Housing Excellence Award Winner
Member of Bamp, PBA, NAHB
Suncrest Homes, founded in 1987, is a boutique home builder, proudly building Custom and Semi-Custom Homes. Suncrest has always been on the leading edge of new and innovative building concepts and designs. Whether open floor plans, carriage homes, Craftsman style homes or traditional living, you can be assured your dreams will be fulfilled by our team of experienced trend setting professionals. Housing Excellence Award winner and members of NAHB, PBA and BAMP. Suncrest Homes builds communities in Westmoreland County and Eastern Allegheny County.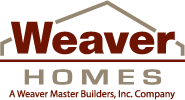 Weaver Homes
PO Box 449,
Mars, PA 16046
T: 724-814-9001
www.weaverhomes.com
Kelly Dunn
kdunn@WeaverHomes.com
With more than 35 years of design and building experience, Weaver Homes is the premier home builder and developer of lifestyle communities in the Northern Pittsburgh region. Our goal as a builder is to help make your dream home a reality through allowing you to tailor and expand upon our floor plans to suit your unique needs and desires. By working with only the best professional contractors, we offer the quality, integrity, service, attention to details, craftsmanship, and value you deserve in your forever home. Family-owned and operated, we take a very hands-on approach to our construction process. Building a truly personalized home is one of the most emotional experiences you will ever have, and we take that to heart. We think of our homeowners as family; we believe it's impossible to build someone their dream home without truly getting to know who they are as individuals, as a family member.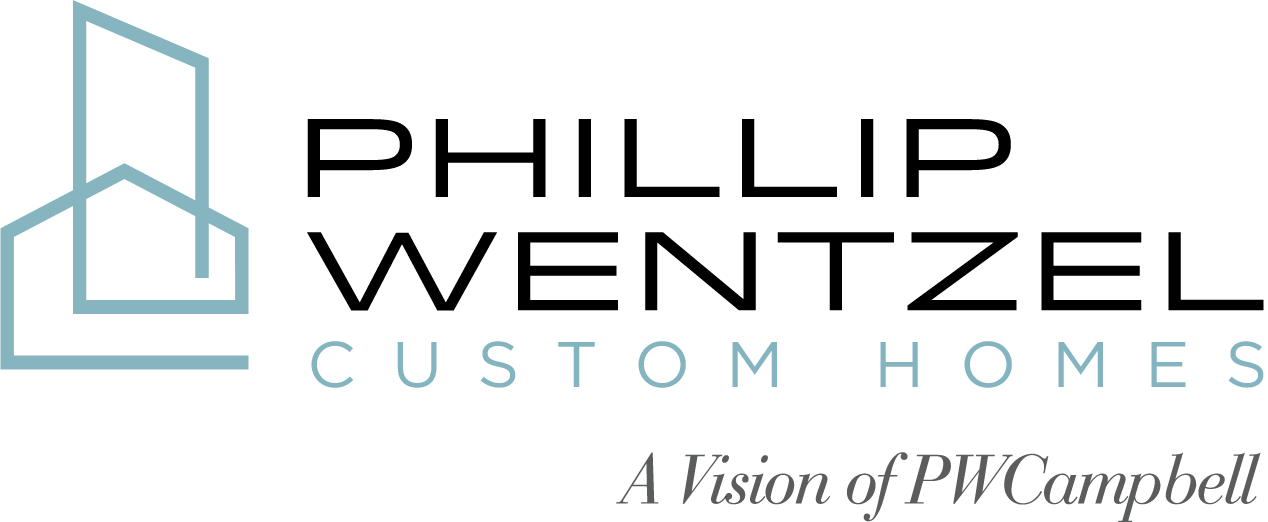 Phillip Wentzel Custom Homes
109 Zeta Drive, Pittsburgh, PA 15238
T: 412-406-8469
phillipwentzel.com
Dante Fusaro
dante.fusaro@pwcampbell.com
Builders all sounding the same? If they all sound the same, maybe they build the same too. You've worked too hard to settle for status quo. If you are looking for an experience unsurpassed by the others, a truly one-of-a-kind home that matches your one-of-a-kind family and lifestyle, then choose Phillip Wentzel. Our quality craftsmanship, strict attention to detail, and strong commitment to deadlines are shadowed only by our dedicated, experienced team of professionals. You've worked hard to be the best, now it's time to have the best. Phillip Wentzel.