GREATER PITTSBURGH'S NEW HOME IS THE FIRST, COMPREHENSIVE SOURCE OF MARKET INFORMATION FOR NEWCOMERS, CURRENT RESIDENTS AS WELL AS ALL PROFESSIONALS IN THE RESIDENTIAL REAL ESTATE INDUSTRY FOR THE GREATER PITTSBURGH AREA.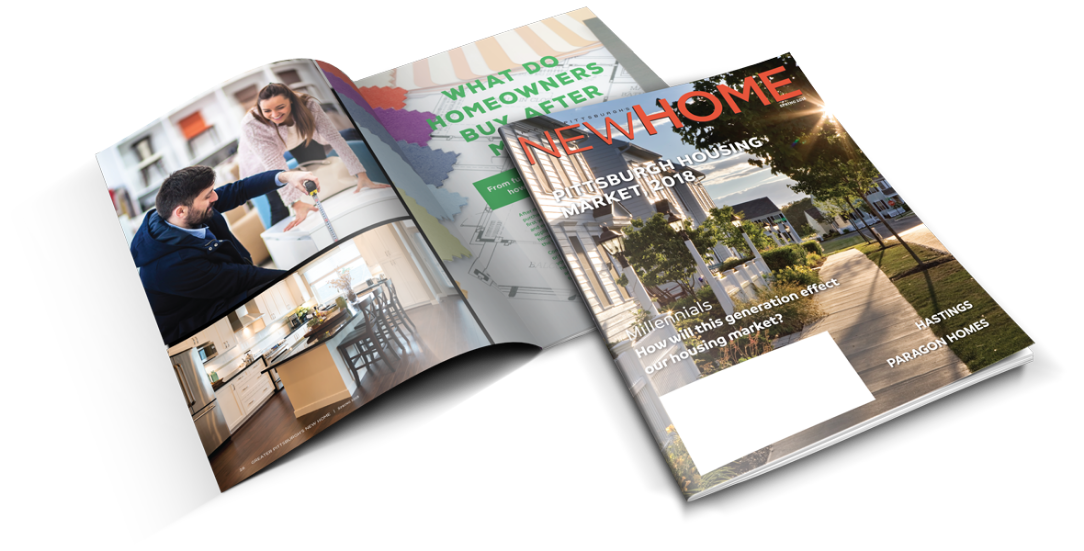 NEW HOME will give insight about today's marketplace, our regional economic outlook, individual and project profiles as well as in-depth feature articles on the issues and personalities driving our region's residential market.
Our editorial content presents the very best our region has to offer in new housing communities, locations and developments that showcase homebuilding, design and remodeling projects for today's consumer. Discover state of the art features in comfort, technology, craftsmanship, innovation and style in modern residential living.