Millennials have home-buying preferences and habits all their own.
For a variety of financial and lifestyle reasons, millennials want to own homes and consider home ownership more sensible than renting.
As with home buyers in other demographics, millennials know that home ownership means having control over living space, privacy and security, a significant financial asset, and realizing an achievement that many still consider a major life milestone.
Despite student loan debt and living through the 2008 housing crisis, it would be incorrect to write off millennials as financially insecure and averse to home ownership. No, not all millennials are still living with their parents—the truth is far from it; in fact, 72 percent consider homeownership a top priority when ranking life milestones like marriage, retirement, and other events, according to a 2018 Bank of America Survey.
As far as what millennials typically look for in their first home, size and spaciousness aren't the most important factors for many millennials, says Kirk Klett, president and a broker at the real estate brokerage 412 Properties. Rather, they're often looking for renovated and more modern properties that contain an extra bedroom or two and offer attractions like bars and restaurants within walking distance. Built-in tech, or the capacity to add technology, is often attractive to millennials. "They like their homes to have a little bit of technology in them, like Ring doorbells, Nest thermostats, something they can control from their phones," Klett says. 
Traditional wants or features of homes have less sway with millennial home buyers, says Jeff Costa, Founder and Operating Manager, Costa Homebuilders, a luxury home building company. Putting a bar in the basement has been a traditional feature, for example, Costa says. But more millennial clients choose instead to put in a simple bar near the kitchen or dining room or another corner of the house. "Millennials aren't interested in what anybody's done in the past. They want what they want," he says. Breaking from tradition or some of the norms in home design hasn't been a problem for Costa's team, because, as custom home builders, they can build each home to a client's specifications.
Because of the pandemic keeping people at home, having an extra bedroom or finished space to use as a home office or home gym has become a more common requirement for buyers, says Jesse Wig, owner and a realtor at the Lifespace real estate brokerage. All the time spent quarantined at home has also meant that millennials on the housing market are looking for designated home office space. Spending so much time at home has also meant that millennials want bigger homes than they did prior to the pandemic, according to survey information from the real estate services provider Clever, although many still aren't necessarily interested in overly spacious homes.
Outdoor space has also become more desired. "I think that people enjoy having outdoor space as well, and I think they're more interested in having that now as well because of COVID. When we were locked-down and had to be home a lot more, that gives you some more options," says Wig. Years ago, Costa says, an indoor fireplace was attractive to homebuyers. Now, people want firepits, particularly square shaped ones, outside. Spaces for an outdoor bar and for grilling are also popular among Costa's millennial clients, he says.
Although location is a key factor and, in terms of real estate, often the most important consideration, Wig says that modern, trendy homes with modern finishes and recent renovations can be a home's primary selling points. Features like hard-surface countertops, engineered wood flooring, and even certain colors on the walls can constitute a trendier, more modern home, which millennials tend to prefer. "With the Pittsburgh market in general, in my personal opinion, if you have or create a trendy enough house, people are pulled to properties by how trendy the homes are, not necessarily by location," Wig says.
Costa also says that size or wanting a necessarily large home doesn't seem to be a top concern for millennial homebuyers. But modern touches are key, he says. "Because we're a custom builder, almost every millennial would bring us a photo of a modern feature, not something ultra-modern—showing little bits of metal maybe on the outside, no round or arched windows, they're looking for more squared detail. A simple design that's a little more contemporary than the normal house," Costa says. "I'd say almost every millennial I've talked to is interested in that."
Millennial buyers tend to be more inclined toward city living, as opposed to the suburbs, Klett says. But yard space is still essential. "Almost every millennial that we've worked with has a dog or is planning on buying a dog. Backyards, especially fenced-in backyards, are way more important than parking per say," he says. Homes with increased energy efficiency and more environmentally friendly capabilities are also often attractive to millennial buyers, says Klett. 
Still, the pandemic has eliminated or reduced daily commutes into the city for some, and some buyers are looking to stay out. "I've seen a trend of millennials interested in building a contemporary home a little bit on the outskirts of the city, not so much in the city," Costa says.
Finances and the Pandemic Factor in to Home-buying Choices
Although new homes or renovated homes are the top choice for certain millennial home buyers, some also may not be afraid to purchase a fixer-upper or home that will require some touch-ups, replacements, and work to be suitable. Seventy-one percent of millennial home buyers surveyed by Clever said they'd be willing to buy a home in need of fixing and further renovation. According to the 2021 survey, some buyers prefer to spend less money on an initial purchase and then invest in recreating a space and home to match their vision. 
After more than a year of sheltering in place, millennials, and likely home buyers in other demographics, may have more money saved. Still, more than other demographics, millennials carry substantial student loan debt, which can delay or hinder home-buying plans, especially down payment capabilities. According to data from the consumer credit reporting agency Experian, individual student loan debt in the U.S. averaged almost $38,800 per college graduate.
That's not an insignificant amount of debt, which can make achieving an ideally 20 percent down payment on a new home difficult. "I would say a lot of [millennials] have well-enough incomes to qualify to buy a house," Klett says. "I would say the bigger issue typically with millennial financing is having the amount of cash needed for a down payment." Still, Klett notes that there are many ways to help new homebuyers make a down payment, such as applying a sellers assist to reduce the amount of money owed upfront.    
Helping to connect potential buyers with a lender (if they haven't yet completed this step) is key so that buyers have a solid idea where they stand in terms of finances and buying capabilities, says Lifespace's Wig. Potential buyers have sometimes mistakenly thought that they'll be pre-approved for a loan, which is partly why connecting with a lender early on is essential. 
Yet periods of historically low interest rates tend to spur home sales, and low interest rates are a significant factor behind millennials' current decisions to buy homes. According to Clever's survey, 40 percent of millennials cited low interest rates as the reason they're house hunting.
The pandemic, especially in its early days, has prohibited or limited in-person home showings and open houses. These limitations have caused some buyers to purchase homes sight-unseen, a prospect to which some millennials may not be as opposed. Twenty-nine percent of millennials surveyed by Clever said they would buy a home without viewing it in-person beforehand, provided that photos or a virtual tour could be viewed first.
After the pandemic subsides, whether or not remote viewing alone remains sufficient for home-buying decisions has yet to be seen. But millennials' willingness to trust remote viewing alone could affect how properties are listed in the future, even increasing the pace of sales.
Being digital natives, millennials tend to be comfortable with using tech like 3D video to view a home for sale in lieu of or before viewing a property in-person. Klett notes that sometimes potential buyers decide to pass on a property after seeing a virtual tour of a home, which can actually make the home-buying process more efficient by skipping an unnecessary in-person showing.
Still, Wig notes that local buyers almost always come down and view a home in-person. He's helped to conduct virtual walkthroughs of a property for non-local buyers, but, when feasible, buyers still tend to prefer to see a property with their own eyes before making a purchase.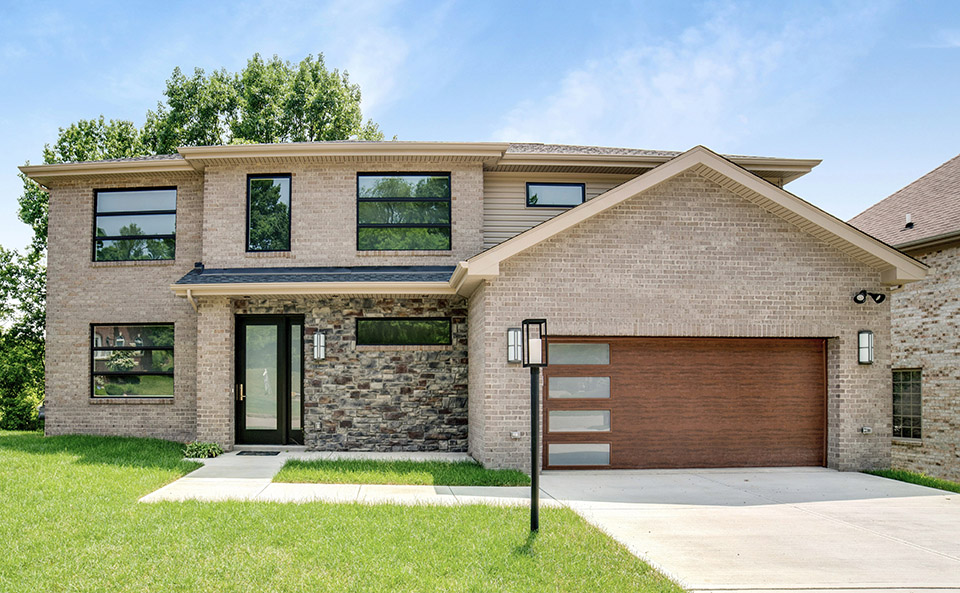 Navigating the Home-buying Process in a Hot Housing Market
Many millennial homebuyers are new to the process, as they're likely purchasing their first home and have experience only as renters. While their realty knowledge and capacity for research shouldn't be understated, new homebuyers likely don't have as much experience with the home-buying process by virtue of being first-time purchasers. This could mean that certain processes like acquiring a mortgage need a more thorough explanation to ensure understanding.
The millennial clients that Klett has worked with often do a lot of research on the types of homes and properties that they're interested in, he says. While they scour for-sale properties on sites such as Trulia and Zillow, they know where to look all around the web to find an array of homes for sale and, therefore, increase their choices. Even though they might not have as much knowledge on the home-buying process and the procedures involved, Klett says that they tend to be open to learning and open-minded about navigating the various steps and approvals. "I would say the good thing about millennials is they're very open-minded to learning the home buying process, which is beneficial to them," he says.
Wig concurs, saying that when it comes to knowing what they want in a house, and which properties they're interested in, millennial home shoppers often know exactly what they want; they aren't waiting for realtors to bring properties to their attention.
When it comes to learning the details about home building, Costa says that millennials are a well-studied group that actually takes time to read the information on Costa Homebuilders' site. Some buyers in other demographics like to call to get all their info, but millennials seem more attuned to online research, Costa says. 
Pittsburgh has a healthy and active realty market right now, so there's real competition from other buyers when home shopping. Still, Klett says he hasn't seen millennial homebuyers buy more impulsively than other groups or neglect due consideration before buying. "I haven't noticed anything that millennials are more impulsive than any other group," Klett says. "I would say if anything they're a little easier going because they know it's going to be their first house. They know they're only going to be there for a couple of years most likely." He notes that it's common for millennials to sell or rent out their first home after several years of living there, meaning first homes, as is common, often aren't their permanent homes.
The vast majority of millennial clients that Wig works with are looking for starter homes, he says, or homes that they intend to stay at for only three to five years, in some cases. Many clients do not yet have children, or have very young children, and sometimes plan to later move to an area with a stronger school district, Wig says. Even with custom built homes, Costa says that the millennial clients he works with often aren't necessarily looking at staying at their home for decades and decades. It's more common that buyers in older demographics are looking for more permanent homes. 
With the bustling and hot housing market that Pittsburgh currently enjoys, Wig says that buyers have to be less selective if they want to purchase a home. He used to ask clients for a full list of qualities that they're looking for in a property, but, given the current market, buyers often have to be less choosy now. Even with considerable competition, buying a great home is still very possible, and many millennials are becoming new homeowners every day.  NH