The southern communities of Pittsburgh extend into Allegheny and Washington counties and include such established neighborhoods in Allegheny County, such as Mt. Lebanon, Upper St. Clair and Bethel Park, as such Washington County sites in Cecil Township, Peters Township and North Strabane.
The growth in new industries throughout Southwestern Pennsylvania has brought an influx of new people into the area, and many are drawn to these southern communities for job opportunities and high-quality school districts.
Paul Scarmazzi is the president and owner of Scarmazzi Homes, a single-level patio home builder based in Houston, PA. "We're seeing a growth trend in the South Hills that's similar to the spike that took place in the Cranberry area of the North Hills," he said, referring to the big real estate boom and the growth of Butler County, just north of Pittsburgh, several years back.
Scarmazzi pointed to the construction of the $700 million-dollar Southern Beltway that will run from Interstate-70 in Washington County to the Pittsburgh International Airport in Moon Township. The new beltway will undoubtedly open new development opportunities for both, commercial and residential developers throughout this region of the South Hills for several years to come.
Moreover, added Dave Hilton, division manager, Ryan Homes-Pittsburgh South, homeowners appreciate the lower taxes in Washington County.
And when people do move into any of these low inventory neighborhoods, many are opting to purchase new construction homes.
Buyer Demographics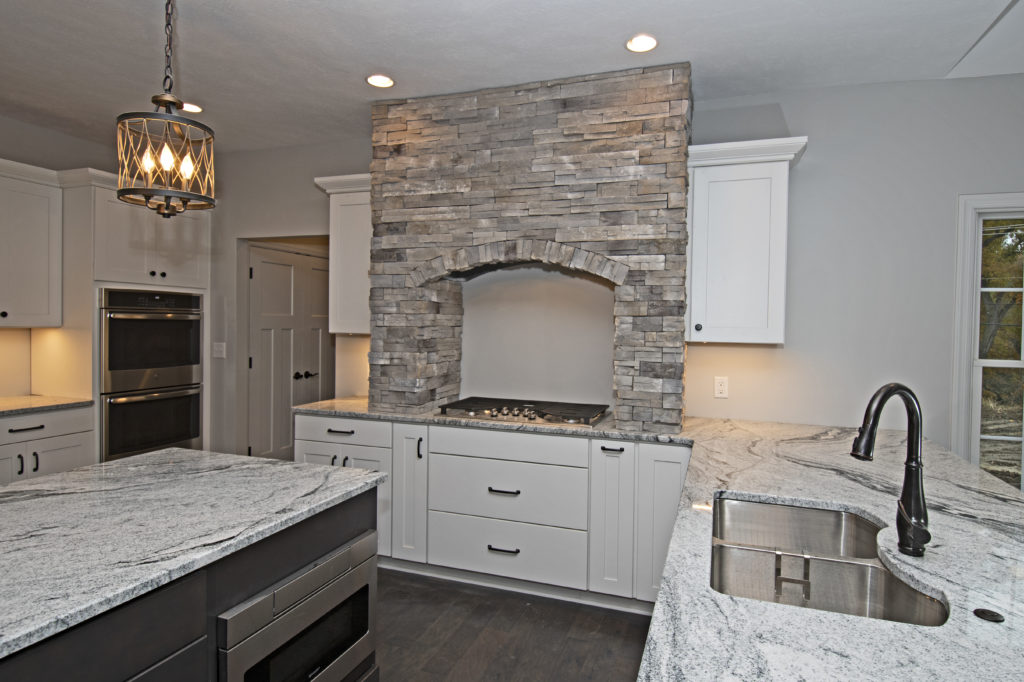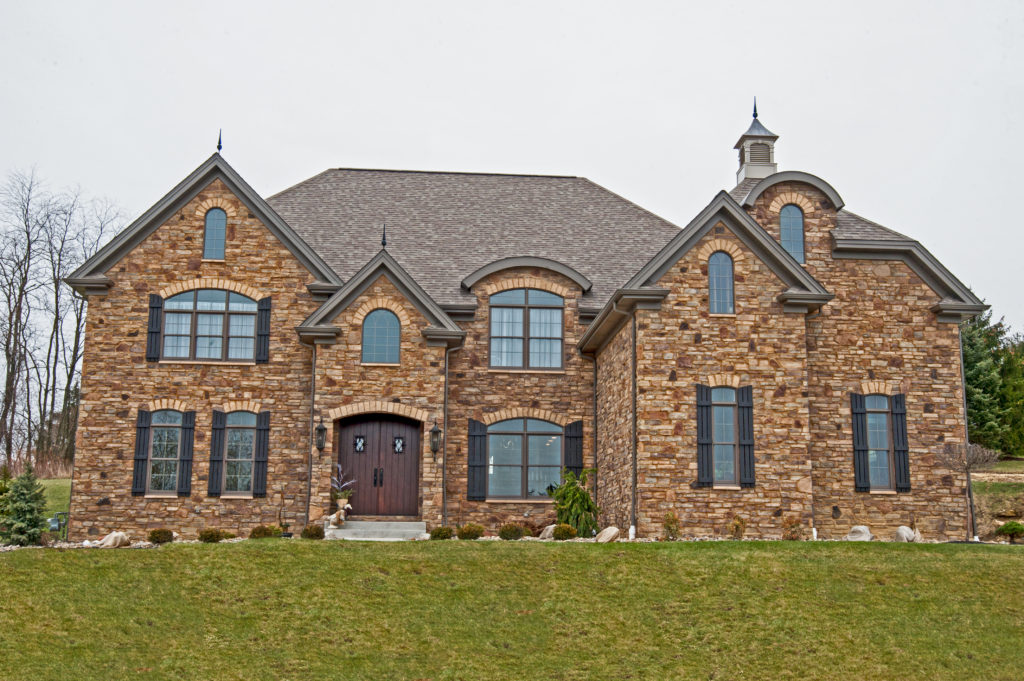 Pittsburgh's booming industries are drawing people in from all over the country. Pittsburgh has long been known for 'eds' and 'meds,' and now, technology companies are moving into the area. In particular, the southern suburbs have seen the rise of oil and gas companies.
Many people who buy new construction in the South Hills part of the city are newcomers to Pittsburgh who have come here for jobs. However, a good many are moving from one southern community to another southern community, observed Jeff Costa, owner of Costa Homebuilders, a high-end custom-home builder headquartered in Elizabeth. When buyers purchase land in the southern communities, they're drawn to neighborhoods that have good schools. "Real estate tends to follow the schools when the schools do well," said Costa. And the southern communities are fortunate to have several high quality schools in their boundaries.
A number of buyers that are currently building custom homes in the southern communities are second or third-time buyers, while first and second-time buyers will often choose to work with a production builder.
Ryan Brogdon, division manager for Heartland Homes, said that his clients, regardless of the community in which they choose to build, are generally move-up buyers, often a third-time homeowner that may have built previously at a lower price point but are moving up or are relocation buyers. "A lot of them are relocating to the Pittsburgh area for jobs. It was for oil and gas but that is leveling off. But they are coming here for medical jobs or tech companies like Uber; now, there really are a broad range of industries in the Pittsburgh market," he said.
Hilton said that his clients are predominantly people already located here that are growing out of their current home. "A big segment is millennials looking to purchase their first home and are buying townhomes or entry-level single-family homes." He added that many 're-los' are buying in Canon-McMillan.
Scarmazzi refers to a segment of his home buyers as "rebound effect" buyers; these are buyers who are Western Pennsylvania natives that moved out of the area and are now moving back to the South Hills to be closer to children and grandchildren. Scarmazzi Homes caters to these Baby Boomers with custom, single-level patio homes. "Our demographic is an active adult buyer, an empty nester or a retiree, who is looking for a low-maintenance home and a more carefree lifestyle. Some are snowbirds and they typically spend 6-8 months here, so they want the opportunity to simply 'lock and leave' and not worry about having to find someone to care for and maintain their home," he said.
Matt Keith, owner of MK Homes based in Washington, PA, said that in the past, younger people were not buying custom homes as much. "Now, pretty much all age demographics are back in the market because the market is very good," he said. Still, he said that in general, first time homebuyers do not generally buy custom homes. Still, those who are buying are younger than before—in their 30s and 40s.
Land Availability
When it comes to luxury, custom homes, Costa observed that compared to a decade ago, the land availability in the southern communities has decreased, and correspondingly, land development has slowed down.
"It seems like in 2008, in my opinion, there were a lot more developers than in 2019. There are not a lot of people developing lots for custom builders. Years ago, a lot of new development was geared for production builders. What that has left us with is doing business on many of the lots that are left over or miscellaneous parcels of land," he said. This, he continued, has resulted in a spike in lot land costs.
He added that because of the land shortage, a growing number of buyers are choosing to buy older homes, tear them down, and build new houses on that land versus in new developments, simply because there are fewer new developments owing to less land.
Costa said he is also putting additions on existing homes, as some clients have noted the difficulty in finding land for custom building.
Darlene Hunter, vice president of New Construction with Howard Hanna Real Estate Services, made a similar observation. "There is no land in Mt. Lebanon. There is some land in Upper St. Clair but it is controlled by one or two builders that have owned land for some time; there is not a lot of new construction in those markets," she said. She added that the most land is available in Peters, North Strabane, Cecil, and South Strabane, all in Washington County.
Most builders agreed that custom developments are getting scarcer. Bill Graziani, owner of Graziani Custom Homes headquartered in Canonsburg, said that when he first started building in the early 1990s, there were multiple custom home builders around, not to mention quite a few developers, but now the numbers have dropped significantly.
Production builders, however, do have more land available.
One of the biggest real estate explosions in the southern region has been at Southpointe in Cecil Township near Canonsburg. Southpointe is in Washington County and is on the I79 corridor, home to multiple corporate headquarters, as well as national and international headquarters. The expansion of this area correlated with the development of Marcellus Shale and many other oil and gas businesses.
Graziani said that there is plenty of land yet to be developed in the southern communities, particularly at Southpointe and beyond.
It is also noteworthy that the plan for the third phase of the Southpointe Business Park is in the works, which will likely give rise to even more residential real estate development in that area.
Active Developments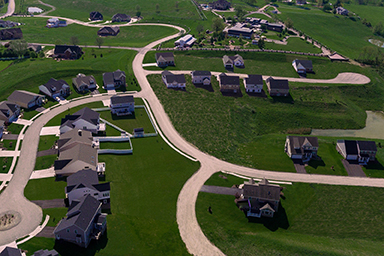 Jefferson Hills is the primary area in which Costa builds. "We have four new construction neighborhoods that we build on," he said. One is Chamberlain Ridge, and Costa is working with a developer, putting in a new phase of 14 lots, and he has six estate lots available in Shadwell Estates and five lots in the Castor Farms neighborhood; all three communities are in West Jefferson Hills, which will be the site of a brand new high school. He said he also built a few homes in Greentree and in Upper St. Clair. Any lots that are available for custom home building, though, have increased in price.
Scarmazzi Homes has built communities in Cecil (Courtyards at Windsor Woods) Chartiers (Arabian Meadows), North Fayette (Courtyards at The Preserves), and later this year, is opening a plan in South Park.
Brogdon said that Heartland's biggest community with the most available homes is in Southpointe; specifically, The Overlook at Southpointe in the Canon-McMillan School District. "We're in the sixth phase of lots there, where there are a mix of Heartland and Ryan homes. Previously, we had the Ventnor Farm Estates in Upper St. Clair and just sold out, and we closed on Walnut Ridge in South Fayette a few months ago; those are our most recent ones," he said. He also has some empty-nester communities in the pipeline in North Strabane Township.
MK Homes' communities include Howard Ridge, an estate development in Washington County with 10-acre lots, and Sycamore Reserve Community in North Franklin Township, the latter of which is a master-planned conservation community.
Graziani Custom Homes in Canonsburg has a Cecil Township sidewalk community called Alto Piano, which is adjacent to Southpointe and is totally custom.
Barrett Hoskins, vice president and owner of Benjamin Marcus Homes in Canonsburg, has five developments in Washington County, including the new Hamlet of Springdale in Peters Township. "We're in the sixth phase of that neighborhood; we've been there for almost ten years, and there will be a future seventh phase coming up," he said.
Although Upper St. Clair is pretty saturated, Hoskins does have a patio and townhome community in that area. "When we designed it, we thought it would be more empty nesters but because of the location and it being maintenance free, we have young professionals," he said. He connected this to the commercial development that didn't exist until recently.
Ryan Homes South has seven active communities in the southern region, and by the end of the year, they will have at least a dozen, and close to 18 by next spring!
"Fayette Farms is a big community for us in the West Allegheny School District, and Creekside Crossing in Canon-McMillan is also a good selling community for us,"' said Hilton. Another Canon-McMillan neighborhood is the newly opened Legacy Park in North Strabane, which consists of first-floor carriage homes. "That will cater to a move-down buyer," he said.
New Construction Home Costs
Costs of new construction depend, of course, upon the type of home being built and whether a buyer is going for custom or buying in a development with a specific production builder.
"I would say that the production builders are providing that affordability factor for buyers today," said Hunter.
Brogdon said that the average Heartland home is about $520,000, though they start in the $400,000 range.
Scarmazzi Homes start at $300,000 and go up to about $500,000, which he said is about the norm for the southern communities, though Keith said that some homes can go upward toward more than a million dollars.
Graziani believes that prices for custom homes are more in the range of $600,000-$900,000 and said that they could extend to about two million dollars.
Hoskins added that his least expensive neighborhood starts at about $450,00 but he has built custom homes that exceed three million dollars.
"The toughest thing is to get to a price point with that first-time home buyer; that is the biggest challenge not only here in Pittsburgh but nationally: to get affordable single family homes," said Hilton. He pointed to Simply Ryan, a brand catered specifically to first-time single-family home buyers as a unique opportunity to buy new home construction in the upper to mid-$200s.
Style of Home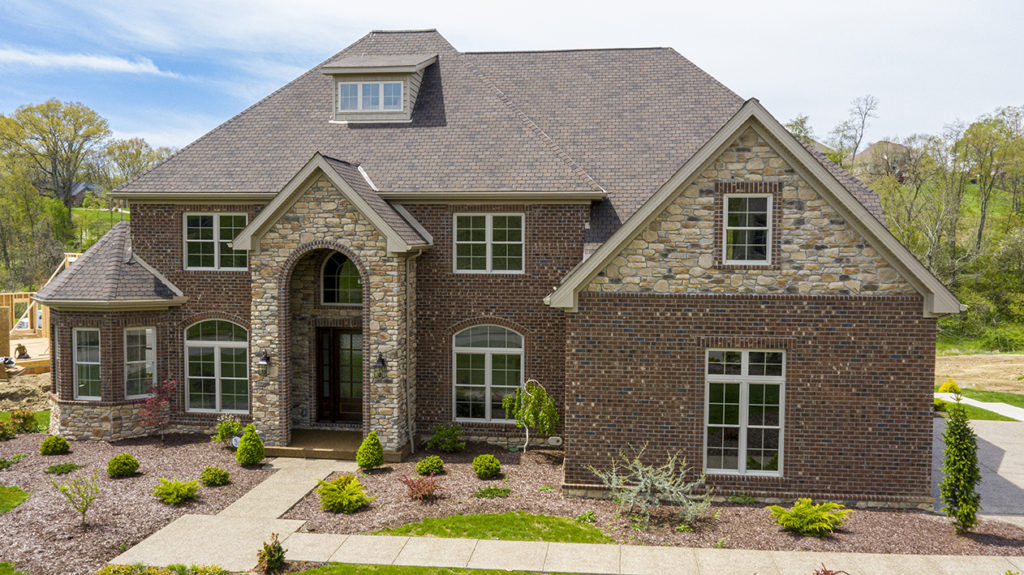 The style of homes being built vary greatly by builder, by demographic and by neighborhood.
New construction in the southern communities has run the gamut from small ranches at one end of the spectrum to estate-style homes at the extreme other.
The style of the home will often reflect the demographic of the homebuyer.
"We have some that cater to first time home buyers, some that cater to second, third, and move up buyers, and we have some that are for downsizing. We picked our land position to serve anyone that is in a market for a new home," said Hilton.
"Younger families (those in their 20s-40s) are building two story homes," said Costa.
Costa does have several ranch developments in the south; those seem to attract buyers in their 50s-80s. "Ranches cost more money per square foot because everything is on the first floor."
Then there are what Costa refers to as 'master downs': not quite a ranch, not quite a two-story, but something in between. The master downs have masters on the first floor and two-three bedrooms on the second floor. Costa said that the general demographic for these homes are people in their 40s and 50s, perhaps new empty-nesters or those about to be empty-nesters.
Hunter said that the style of home is different from market to market and builder to builder, but she did say that there is a craftsman look that is still popular in the South Hills.
As Scarmazzi Homes caters to the active adult, empty nester demographic, his patio homes are all single level with the bedrooms on the first floor, with the option to add a second level for an additional room. He does not call this buyer behavior a move-down but refers to it as "right-sizing" as these buyers need a different living space for this phase of their lives.
Graziani said that he is building a number of rustic homes that incorporate stone and mixed textures, as well as craftsman homes. He also noted that people are still drawn to open floor plans. "We try to design the home to fit each individual's specific lifestyle rather than push an individual into a home that fits our design," he said.
The Future of the Market
The state of the real estate market generally reflects the state of the economy. All builders agreed that the market is strong now, and the future looks bright.
Costa believes that over the next several years, the custom luxury market is going to stay pretty much the same, particularly because of the steady growth in the job market within the oil/gas and healthcare industries. The next phase of Southpointe -Phase III, and the growth of these companies will continue to draw buyers to the area. However, he said, "I don't see a lot of the developers coming in yet, but they come in cycles. I'm hoping that in 3-5 years, these developers will realize there is a shortage of lots in Mt. Lebanon and Peters Township. What won't come back are the $80,000 lots."
Looking into the proverbial crystal ball, Hoskins said that he thinks that Peters is going to grow a lot because of the brand new high school being build. "I find that people want to push back toward open areas, bigger lot sizes, more privacy, more wooded areas, and that is why they're drawn to Peters and North Strabane," he said.
"I think that the empty nester market will continue to grow and we will see more of those communities pop up. The demographic of the Baby Boomer population is an underserved market, so a lot of the builders are looking at that now, asking, how can we tap into that market, because there is definitely a need there," said Brogdon.
Hunter echoed Brogdon's comment. "There is a tremendous lack of inventory for empty nesters pretty much everywhere; there is a great need for that." There are townhome communities but she pointed out that many of those are vertical, with all bedrooms on the second level, while a true empty nester product is one with a master on the first floor.
"We see the market as very healthy, stable, and fairly balanced; homes on the market don't sit too long. The realtor's biggest challenge is that they don't have enough inventory now," said Scarmazzi. Still, he predicted, "The market will fundamentally remain in balance for the long term."
Graziani agreed, noting that the economy is booming and interest rates are expected to stay low while inflation has been kept in check. "I don't see any major slowdown in Washington County for at least the next two years. With an election, markets tend to change, but with the structure in place now for the next two years and even thereafter, I don't think there would be any drastic change," he said.
Hilton said that the two biggest opportunities for builders in the coming years will be to serve the millennial market who are first-time buyers as well as the move-down buyer. NH