The patio. An old Spanish word, derived from the Latin meaning "inner court open to the sky." It is defined functionally as a paved, outdoor area used for dining, mingling, and entertaining, generally attached to a residence. The notion of a patio, however, evokes enchanted, candle-lit evenings, exotic libations, and relaxed camaraderie, the air thick with nature's perfume. From this description, the mind transfers this same lavish ideal to the image of a patio home. Right?
Not really. Various sources explain that it wasn't until the mid-1970s that the phrase "patio home" was first seen as a new entry in the housing market. In an article written for Balance.com, which is a group of experts offering practical advice on managing money for investments, home buying, retirement and more, a patio home is generally defined as "a smaller, single-family home with a compact yard and lot size. Most of the time, it is just one story, though in some cases, patio homes may be larger. Usually, they're attached to other neighborhood properties via a shared, fenceless lot or yard." Joshua Zinder, principal of Joshua Zinder Architecture & Design, Princeton, New Jersey, shared that the "construction of patio homes specifically has boomed in the Northeast of late, and you'll often spot them near golf courses, where patio home communities and neighborhoods are common." (Realtor.com, September 16, 2019). He continued that demand for those homes is fairly high with popularity among empty nesters and those nearing retirement. "They also often provide entry-level real estate for buyers looking for access to communities where houses have been costly." Regionally, patio homes, often referred to as cluster homes, carriage homes or garden homes, have been well received in all compass directions from Pittsburgh.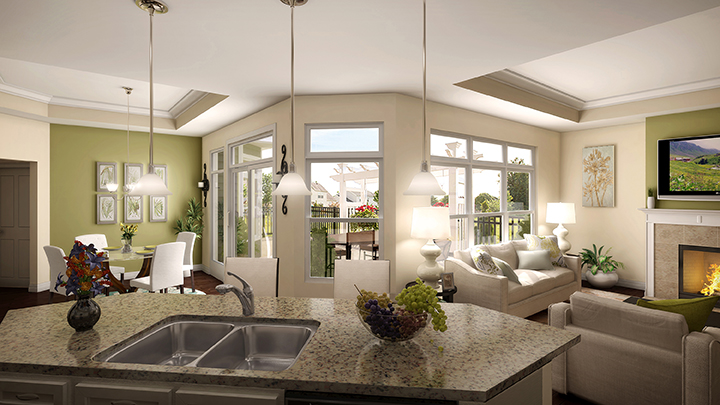 Some 15 to 20 years ago, Kacin Companies, residential and commercial builders, saw a market for the patio home style of living and began its first endeavor at its South Meadow at Lindwood in the picturesque countryside of Greensburg, Westmoreland County. Here, residents enjoy maintenance-free living with the added advantages of a community clubhouse and pool. As one of Kacin's most successful patio home communities, other projects ensued when the right piece of property in the right location was identified. "Early on, we noticed that the first wave of baby boomers in the area began right-sizing and downsizing," said Jason Corna, Director of Sales and Marketing for Kacin Companies. "The advantages revolved around ease of living: a low maintenance lifestyle with the majority of living space all on one floor." Building custom homes since 1960, Kacin built more than 1,500 upscale custom homes and communities imbued with the highest standards and quality. The same holds true for their patio home communities, with the latest entry at North Meadow, located in the northern portion of Washington Township, Westmoreland County. With a need for one-level, low maintenance living in the area, "we decided the time was right to develop the first phase of North Meadow to address that underserved segment of the market," Corna added. Phase I consists of nine, single-family detached homes and 24 single-level patio homes, all valued in the low- to mid-$300,000 range. The patio homes feature a minimum of two bedrooms and two full bathrooms as well as a spacious two-car garage with the option of adding a second floor. Interior designs include nine-foot ceilings, granite countertops in the kitchen, quartz countertops in the bathrooms, stainless Whirlpool appliances, and double sinks in the master bath among many other high quality products and materials. "We've gotten a lot of interest from people in the Plum Boro and Monroeville areas along with more local buyers looking to escape from high maintenance, multi-level living," he explained. Unlike South Meadow, the North Meadow project has no association fee, which worked for that area. "For a simple fee, people can set-up a schedule for additional maintenance needs,"
he added.
Popular 'Wants' in Patio Home Living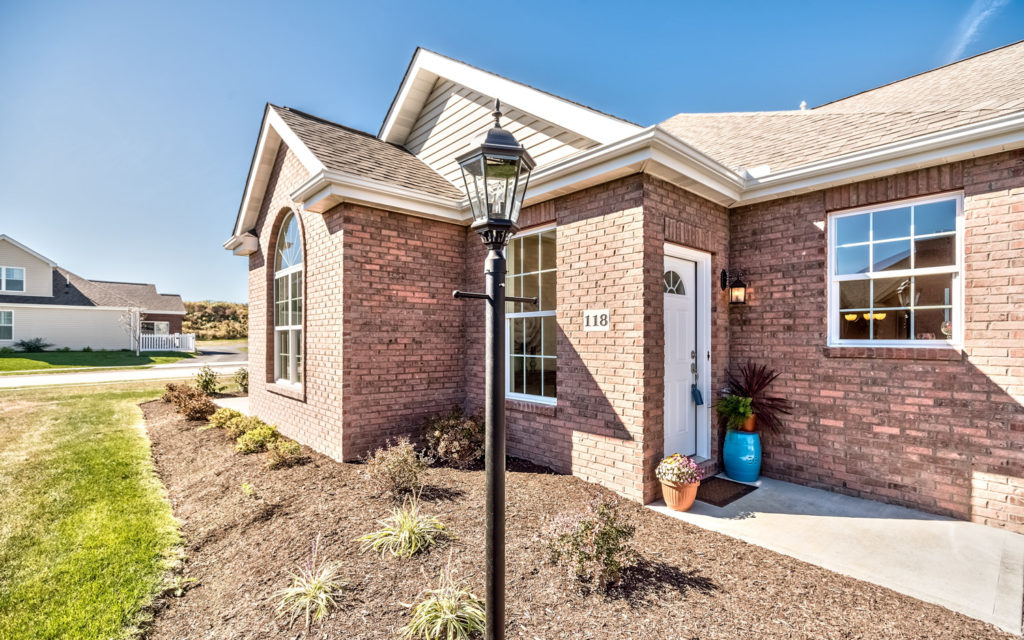 When looking for neighborhoods and communities in which to live, buyers are considering needs well beyond interior amenities. In "Top Community Amenities in New-Home Neighborhoods" written by Drew Knight for NewHomeSource.com, he referenced a study done by real estate advisers Robert Charles Lesser & Company who found that "home buyers are looking for parks and green spaces; paved trail systems for walking, jogging, biking, etc.; Main Street village centers; outdoor, resort-style pools; exercise rooms and equipment, and natural (unpaved) trail systems." Others suggest that dog parks, tennis, bocce and pickle balls courts, and aerobic studios have come into vogue. Research such as this was not lost on Paul and Lisa Scarmazzi, founders of Scarmazzi Homes based in Canonsburg. "In our smaller patio home communities, we've incorporated a network of sidewalks so individuals can enjoy the outdoor spaces," Paul Scarmazzi said. "Depending on the size of the community, we have amenities ranging from outdoor courtyards to pavilions built as neighborhood gathering areas to those with pools and clubhouses." He continued that, as needs and desires evolve, so too, the amenities such as the addition of green spaces and bocce courts, among others. Shortly after establishing Scarmazzi Homes in 1999, the pair teamed with Epcon Homes, a market leader in active adult spaces for the past 33 years. "In my days as a banker, I worked with Epcon to provide financing for various projects," he said. "I found them to be an interesting business model focusing on baby boomers and their lifestyle." He also saw it as meeting a need in the Pittsburgh market. Starting with attached and quad homes in a condominium format, the homes encompassed carefree living and low to no maintenance. Later, Scarmazzi moved toward single-family detached homes to attract younger buyers. In 2009, he undertook building detached patio homes. "We started this project in Chartiers Township at the worst possible time," he reflected. "But we had a fundamental core belief in the product, believing it was the best in the market place. The timing may not have been the best, but we leaned into it." The 26-home community known as The Courtyard of Arden Mills proved successful, relaunching the building of subsequent patio homes Scarmazzi described as a "lifestyle solution and needs driven." Currently, The Courtyards at Windsor Woods, a 67-lot patio home community in Cecil Township, Washington County boasts relaxed, rural living with close proximity to health care, education, shopping and entertainment. The community features a clubhouse with pool and fitness center, sidewalks and tree-lined streets. Arabian Meadows, a patio home community located in Chartiers Township and just off Routes 19 and I-79, also offers sophisticated living in the pastoral surrounds of Washington County, echoing the same amenities as Windsor Woods with the addition of a yard game court for bocce and corn toss. Both communities are designed with open floor plans, large windows, high efficiency appliances and finishes that meet a buyer's wants. "These are homes that 'live' well," Scarmazzi added. "They have a feel, a flow, and a function that we think is unrivaled."
Judy Kovacicek would agree. As a new home owner in Arabian Meadows, she had looked for alternative living and found that a patio home fit the bill. Downsizing from a single-family home on a large tract of land, family encouraged her to enjoy life more, especially since active grandchildren were involved in activities she was missing due to home and garden upkeep. "The style of living here [Arabian Meadows] gives you other opportunities to live your life," she commented. It's a convenient way of living." After exploring several other options, she decided on Scarmazzi Homes given their proactive stance on addressing the needs of active seniors and providing homes with an "option for those who want to downsize." Having come from a sprawling home and property, however, there were some "luxuries" Kovacicek didn't want to forego when downsizing. "I had many floor plan options from which to choose," she said. "My home is bright and airy, with high quality doors and trim. I had an air cleaner in my old home and wanted one here, as well as a covered porch. There were just a lot of nice options." Impressed with the construction quality, she also enjoyed the smooth building process. "I'm very happy here," she remarked. "I don't have the same obligations I had in my other home. Instead, I have time to enjoy my daughter and grandchildren."
Weaver Homes' Clubhouse and Pool at Spring Valley
For 25 years, Weaver Homes, also an Epcon Homes partner located north of Pittsburgh, has continued to build homes for baby boomers "looking for the next move in life." Started by Bill and Bonnie Weaver and based in Mars, Pa., Weaver Homes cater to a variety of people according to Kelly Dunn, Vice President of Sales and Marketing. From families with college-age children and those close to retirement to millennials and young professionals, Dunn sees a commonality among them: They are looking for an open concept, convenience, and a new experience in life that allows for travel, leisure and adventure. The favorable tax structure and closeness to shopping, dining and health care serve as additional attractions to home sites built by Weaver in Butler County. Their most recent patio home community, called Millcreek Farms in Middlesex Township, sits on 32 lush acres with access to Routes 8 and 228, just minutes from Cranberry, Hampton and Butler. With homes ranging from 1,550 to 2,114 square feet, the single-family, one level living or open concept villa-style homes center around a clubhouse that includes a full kitchen, fitness center, and an outdoor in-ground pool described as "an extension of your home and a promise of what your lifestyle can look like." Dunn emphasized that with yard work, snow shoveling and more provided, "you can enjoy a lifestyle you want and not be burdened by chores at your home." Another distinct aspect of building a Weaver Home is their First Impressions Interior Design Studio, where an interior design specialist guides home buyers, one-on-one, with choices from flooring and fixtures to paint color and carpeting. "Our designer works with everyone individually to get to know their style and budget," she remarked.
Patio Homes, Condos and Townhouses, Oh My!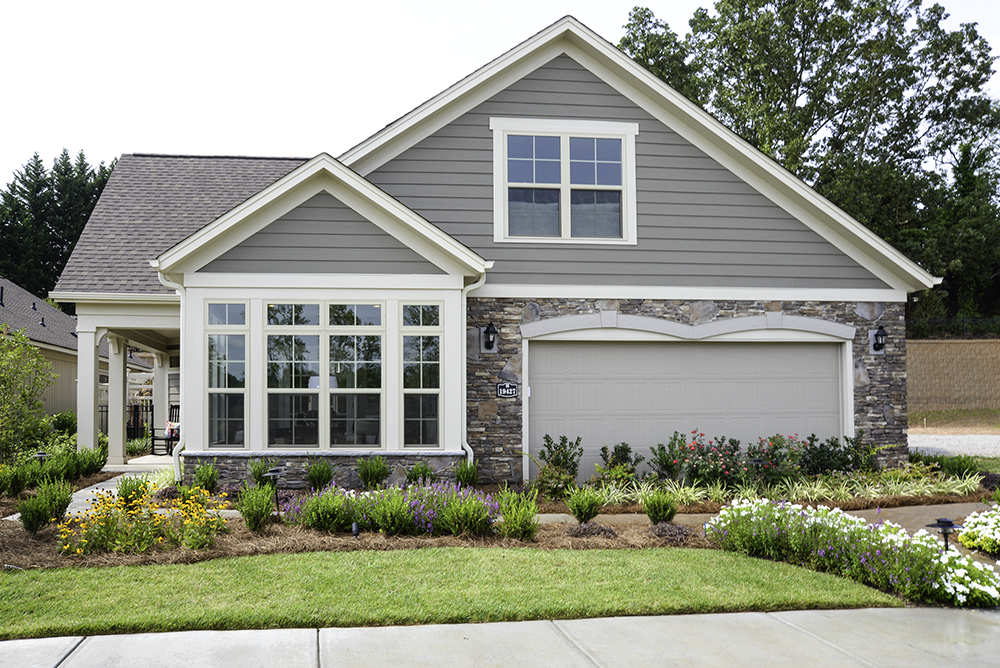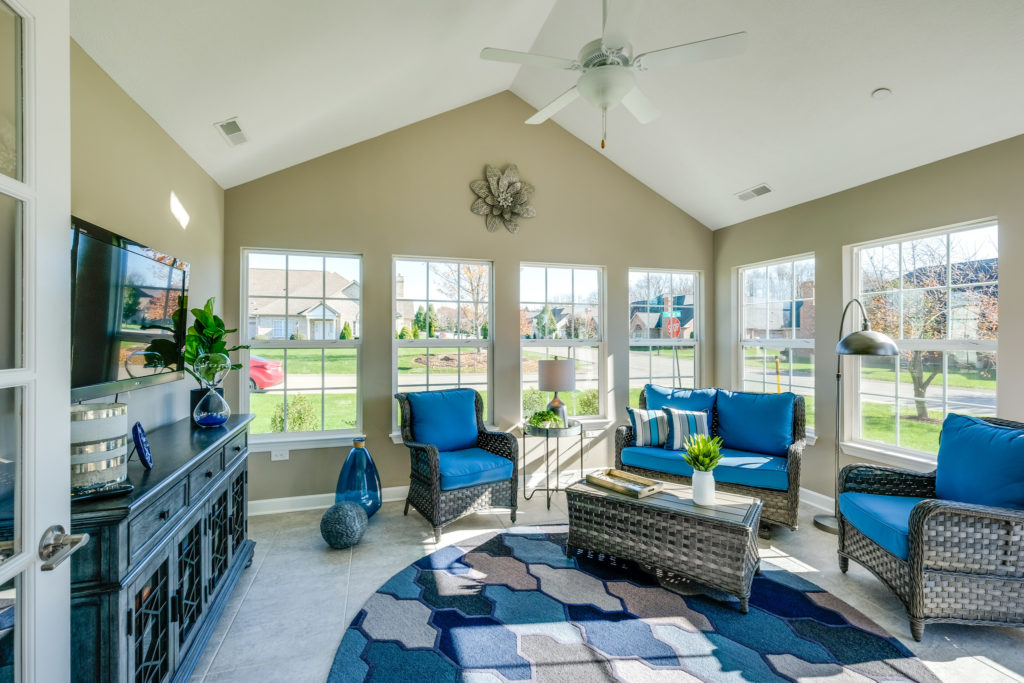 Considering what type of residence you wish to buy is purely a personal decision. Questions such as "What do I need and want in my home?' "What kind of time can I dedicate to its upkeep?" and "How much of the entire property do I wish to own?" all factor into a buyer's thought process. But prior to any such decision, an educated understanding of what various properties entail should be high on a homebuyer's priority list. Perhaps first and foremost is comparing the similarities and differences among patio homes, condos and townhouses. A realtor.com article titled "What Is a Patio Home?" (January 2018) begins by noting simply that a patio home is one that "is attached to other patio homes, making it similar architecturally to townhouses or condos-only in miniature." It continues that townhouses and condos are usually two stories while a patio home generally stands at one or one and a half stories. Jason Corna of Kacin Companies points to other factors: Townhomes, with their multi-level attached structures, join together anywhere from two to twelve units side by side with shared walls while a condominium has the feel of an apartment-style building, with elevators, multiple floors, and side-by-side, top-to-bottom shared walls. In Kacin communities, patio homes are built in clusters of two or four, offering one story living with an option for one shared wall. "The advantage of a patio home is the ease of living," Corna added. "It's a low maintenance lifestyle with the majority of living on one floor." He continued that the disadvantage may be the lack of a basement but the option of a second level promises additional space as the need and desire demands. The Balance.com article (June 10, 2019) "Should You Buy a Patio Home" also explained that townhouses usually have "a front and backyard, as well as a driveway, that the owner is responsible for maintaining." In contrast is the condo owner who does not generally have a yard to maintain and is not responsible for any exterior repairs or maintenance. Both, however, may pay an association or other type of fee for upkeep of shared properties with condo fees often tending to be the higher of the two. The article goes on to echo Corna's observations about a patio home's low maintenance and affordability while also citing the smaller lot sizes that offer a level of privacy seen in single family dwellings unlike condos and townhouses that are "often more communal." Patio home communities, too, may have an association fee with many finding it a worthwhile trade-off for the time gained to spend on more fascinating pursuits other than yard work or snow removal. So, when it comes right down to it, the patio home and its community really does reflect the virtues of that long-ago notion of a patio.
It redefies that place to "dine, mingle and entertain" be it in the home, at the community clubhouse or in a person's private outdoor courtyard, while creating treasured memories with friends and family. NH