The pandemic has affected virtually every aspect of life, and the construction sector is no exception. As people got used to spending more time at home, either because of quarantine or more permanent remote work situations, they started putting more money and effort into their homes, perhaps realizing that the time was ripe to finally build that dream home. Covid has changed the way people are designing and building their homes, as they've had to adapt to the world's circumstances.
Pandemic or not, trends in single-family home new construction are dynamic, changing every five or ten years. In 2022, expect to see new technologies, luxurious bathrooms, generous kitchens, and a notable emphasis on outdoor living.
Architectural Styles
Pittsburgh homes are a blend of architectural styles, from Contemporary to Victorian to Modern to Art Deco to many styles in between. But today's newer home designs are shifting a bit, and people are choosing a fusion of designs. 
"For years it was all brick, then it went to brick and stone. Then all of a sudden, it was the farmhouse look: Hardie Board siding with a porch and then some stone," said Jeff Costa, owner of Costa Homebuilders headquartered in Elizabeth.
The current phase is people mixing multiple materials, such as brick, stone and Hardie Board siding, a look that could be called transitional: a little more modern design—not quite contemporary but not quite traditional. What Costa is also seeing is people installing a lot more, and larger, windows than before along with multiple rooflines and sometimes roof dormers. "Having metal roofs is common right now," he said. 
Like with many trends, home designs usually come from the 'left coast.' "Contemporary is flowing this way; you can see it coming," said Angelo Spagnolo, co-owner of Spagnolo Custom Homes Incorporated, based in Wexford.
"I see my clients taking a traditional home and contemporizing it; it's a contemporary home on the inside but may look a little traditional on the outside. We're still bricking homes, but we're using much less brick and a lot more stone on the exterior of the homes," he added. 
Spagnolo said that contemporary features include incorporating a lot of glass and a lot of wide open space, with sleek kitchens. "There's no molding on a contemporary home and no casing on the windows," he said. 
Colleen Ruefle-Haley, Vice President of Suncrest Homes in Murrysville, reported that the Craftsman style is very popular, with a contemporary flair. People are mixing colors and materials on the exterior, such as one color for the Board and Batten Siding and a contrasting color for the Lap Siding. "There are columns on the front porch and trim on the outside of the house that gives you the Craftsman look. There is very little brick, mainly stone, with higher pitched roofs and bigger overhangs," she said.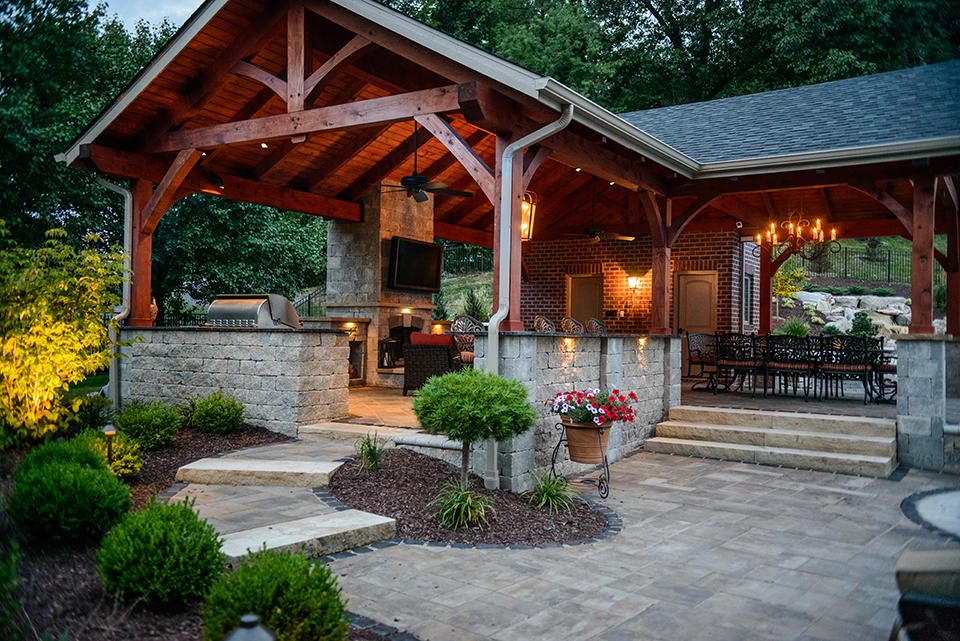 The Great Outdoors
Due to the pandemic, most people spent an unprecedented amount of time at home in the last few years. With limited opportunities to travel, homeowners began to view the outdoors as an extension of their homes.
All the builders confirmed that outdoor living spaces are more popular than ever, with people investing in outdoor cooking spaces, firepits and beautiful seating areas. 
"Backyards are every bit as gorgeous as the front yards," said Spagnolo. "We always try to do four-sided architecture; people are putting a lot of money into the backyard and making it as attractive as the front of the house and the two sides," he said.
Ruefle-Haley said that people are treating their backyards like it is another room. For that reason, she said, front and back porches are popular so that people can work outside, as are screened in patios and decks with porch roofs.
Despite the notoriously gray days in Pittsburgh, pools are extremely popular. "Almost every client we have met within the last year wants a pool," added Spagnolo.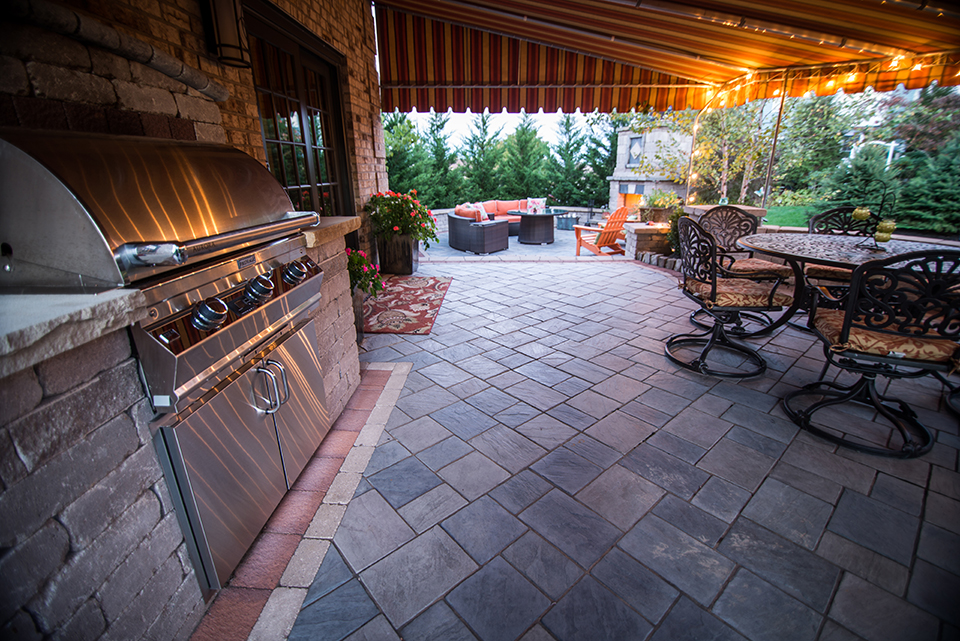 Kitchen Trends
The kitchen is still the heart of the home, especially with more people at home these days and taking the time to cook.
The key word in kitchens this year is: large. "I'm seeing people wanting very large islands, like 9-10 feet wide, nice size cooktops, upgraded appliances and big sinks," said Ruefle-Haley.
"One thing we are seeing is bigger and more well equipped kitchens; people aren't necessarily eating out as much, and this translates into spending more time in the kitchen area," agreed Ben Nicklas, Sales Manager at Nicklas Supply/Splash.
Nicklas added that in terms of finishes, two of the most popular are going to be brushed gold and matte black, and quarter sawn oak is popular for cabinets, as well as painted cabinets. Natural stones like quartz and granite are common choices for islands and countertops, as they are easy to maintain and you don't have to seal them.
"I'd say backsplashes are also very popular right now. People are putting it in kitchens and are using all different materials, anything from ceramic tiles to natural stones." And people are choosing water jet backsplashes, which Nicklas said "…uses a water jet to make clean, precise cuts into the stone to make different designs. Water jet technology can create a beautiful, clean look," he said.
As for colors, black is very popular, as is white, particularly for kitchen cabinets. Costa said that people are blending in several colors in their kitchens, such as a mixture of lighter cabinets within a stained or blue island. "A lot of kitchens have double cabinets and above it, a second decorative cabinet. What is popular is taking cabinets to the ceiling," he said.
And the kitchen is truly the center of the home, with some people combining a kitchen, dining room and great room into one big room. "For years, the kitchen was straight across the back of the house; now, the kitchen is in the middle, the dining room is in the back, and the great room is on the side, all open, and all one room," said Costa.
Another kitchen trend Costa has seen recently is a smaller, second kitchen off the main kitchen, like a scullery or a catering kitchen. The idea is to keep the main kitchen area neat for parties.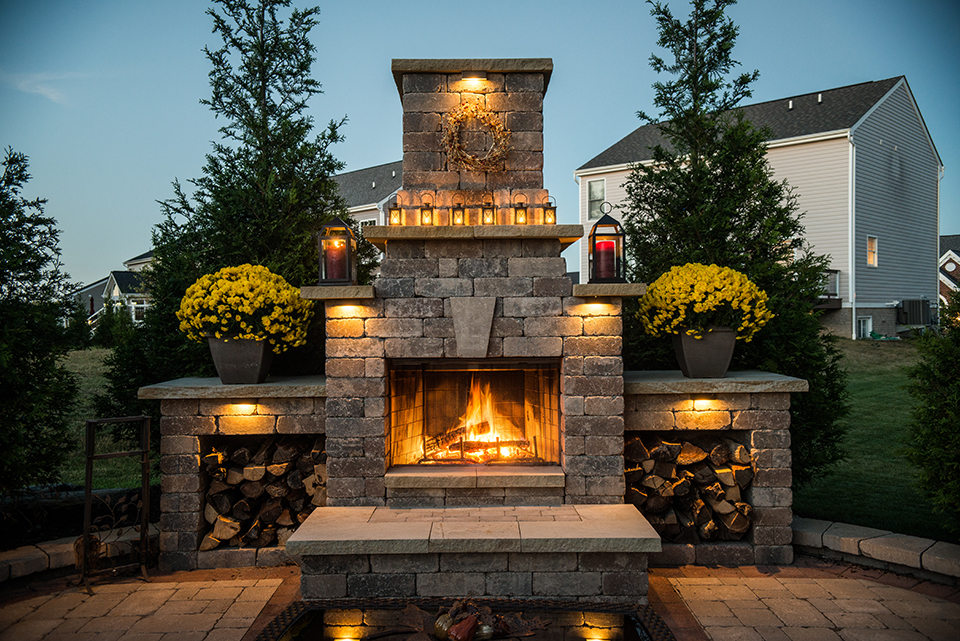 Owner Suites and Master Baths
The first thing to have changed is the terminology: master bedrooms are now called owner suites, and though the placement is not new, they are often on the first floor, giving rise to the other name for them: master downs. Spagnolo has noticed people are leaning toward grand master closets that include a lot of woodwork and detail. 
The connecting bathrooms are more spa-like than ever before and are quite spacious. "The bigger the house, the bigger your owner suite bathroom," said Spagnolo.
"People work from home so they need a retreat," added Ruefle-Haley. 
Everyone pointed to freestanding soaking tubs (also known as a standalone tub) as an extremely popular must-have in the bathroom, some of which include hydrotherapy or built-in aromatherapy options. The shower, though still large and luxurious with rain showers or multiple shower heads, is slightly smaller to accommodate the freestanding tubs. Other features in demand include steam showers, heated towel warmers and heated floors. 
In keeping with the spa theme, Nicklas said that more people are choosing higher level finishes throughout the bathroom as well as more exquisite surfaces, like marble, natural stone and handmade tiles. 
Floating vanities, those that don't come down to the ground, are also popular. 
Spagnolo said that 90% of his clients are installing bidets in their master bathrooms. Nicklas added that people used to have to buy a separate bidet, but now a bidet function can be integrated into the toilet seat.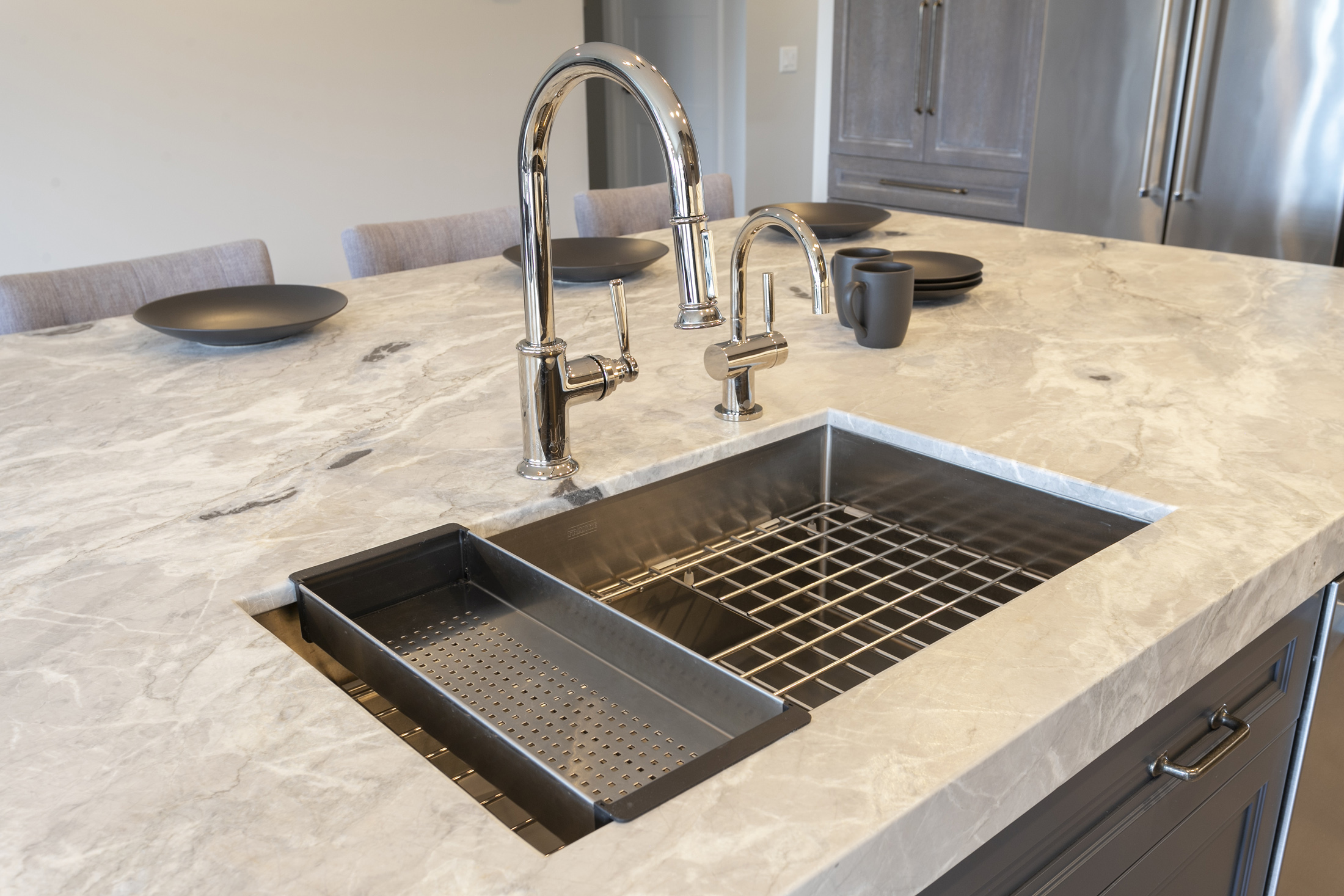 Extras and Must-Haves
There are a number of miscellaneous add-ons that homeowners are requesting when they draw up the plans for their houses.
For the luxury home buyer, wine cellars are going to be popular, and four-car garages are becoming the norm.
Costa said the two-story entry way is not as popular as a two-story great room. "A great room with a high ceiling is much more important than a foyer being high," he said, adding that people are moving the upstairs steps to the back of the house or on the side rather than in the front. 
Both Spagnolo and Ruefle-Haley said they are putting in a lot of linear fireplaces, which is usually installed within a wall and is aligned with the trend toward contemporary designs. Barn doors are also popular, regardless of the architectural style of the home. 
As for flooring, luxury vinyl plank flooring has taken over the market at all price points. "People want it everywhere; it's a low maintenance, high traffic product, and it's in all price-range homes," said Ruefle-Haley. 
While home offices are still important, perhaps even more important today with so many remote workers, Costa said that home offices are getting a bit smaller. As more than one person in a household is likely to be working from home, multiple home offices are common, said Ruefle-Haley. But what is really hot right now, she continued, are finished basements, which is also tied in to the pandemic and how much time people are spending at home. 
She is also getting requests for morning rooms. "A morning room is an extension of another room with windows. It is bright and might lead to a deck or patio. Clients may have a couch or chair in there; it's a place they can work or read or relax, a nice calm environment," she explained. 
In addition, mudrooms are still popular, as is the drop-zone, a dedicated area in the house where you can literally drop off your coats, backpacks, etc. Usually the drop-zone is right off the garage and can contain lockers or desks for keys. "It helps keep the clutter down in the kitchen a little bit," said Costa.
Some builders are putting in flex spaces, which can be used for virtually anything, such as a playroom or an office. 
Two laundry rooms—upstairs with a stackable washer and dryer as well as a first floor laundry—are growing in popularity. 
Another pandemic-related trend is an upswing in home gyms.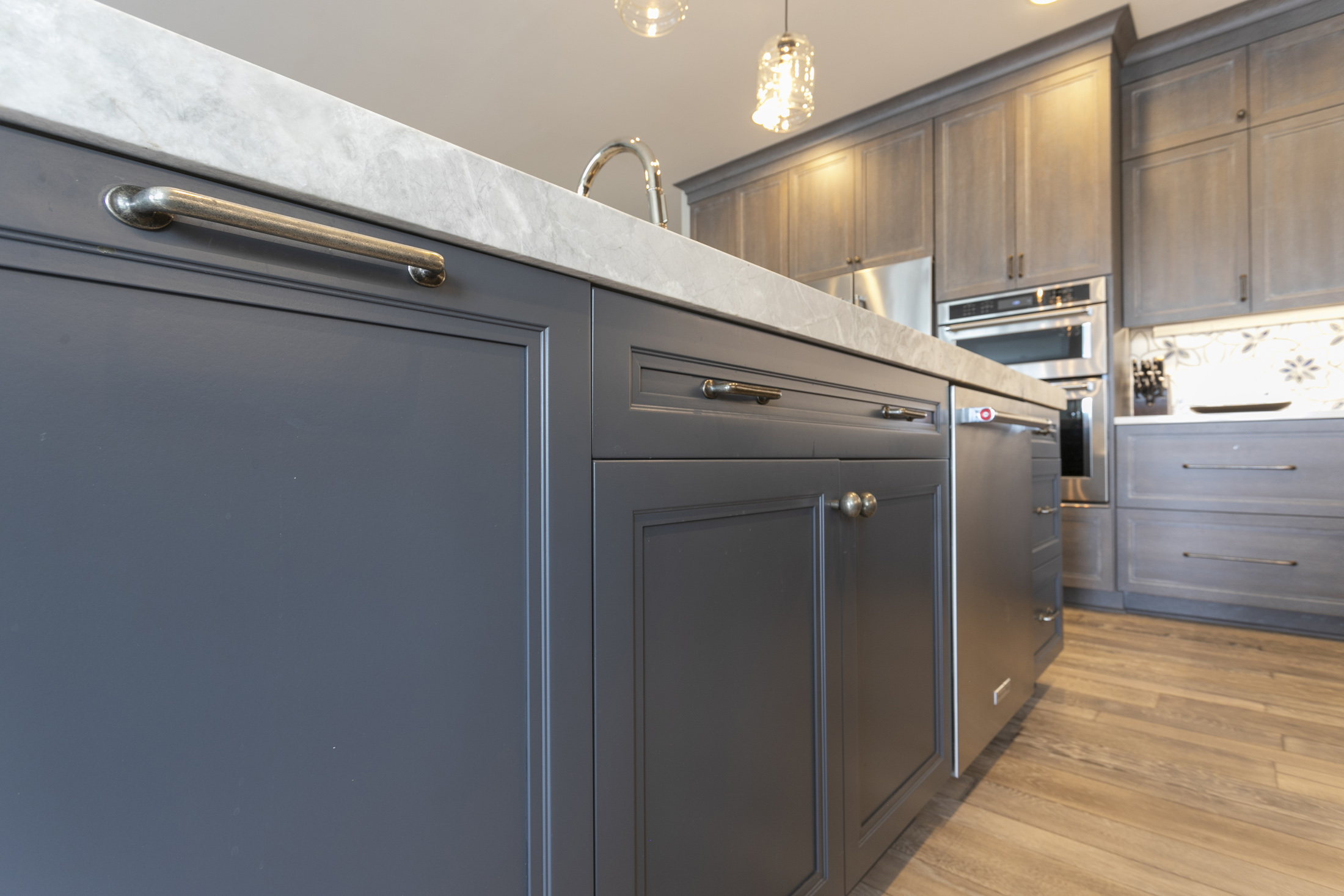 Technology/Quality of Products
Though it does depend on their budget, people are using technology to achieve at least some level of a smart home, such as a smart thermostat, the ability to control music in different rooms or outside, cameras, and lighting control, said Costa. 
Spagnolo said he is putting in a lot of heated driveways in the higher end homes. "People just want to flick the switch and want that snow to melt right on the concrete," he said. 
Nicklas said that integrated smart technology into kitchen faucets is becoming popular. "Smart technology in the home as a whole is becoming more and more popular, especially in the kitchen and bath. I see that as something that will keep evolving, as more products are going to come out," he said. 
Technology is in the bathroom, too, with digital temperature controls for the shower and the ability to turn on the shower with your cell phone, said Nicklas. 
"My father's generation says 'they don't build it like they used to,'" said Spagnolo, and he said for that, we should be grateful. "The energy efficiency, the technology involved, the engineering of the home, is so advanced. Products just keep coming out to make things better. We build 100% better product today than back in the 1970s. The furnaces were 69-72% energy efficient back then. Now they're compact and 95-100% efficient. The glass is so much better on windows today than it was years ago," said Spagnolo by way of example.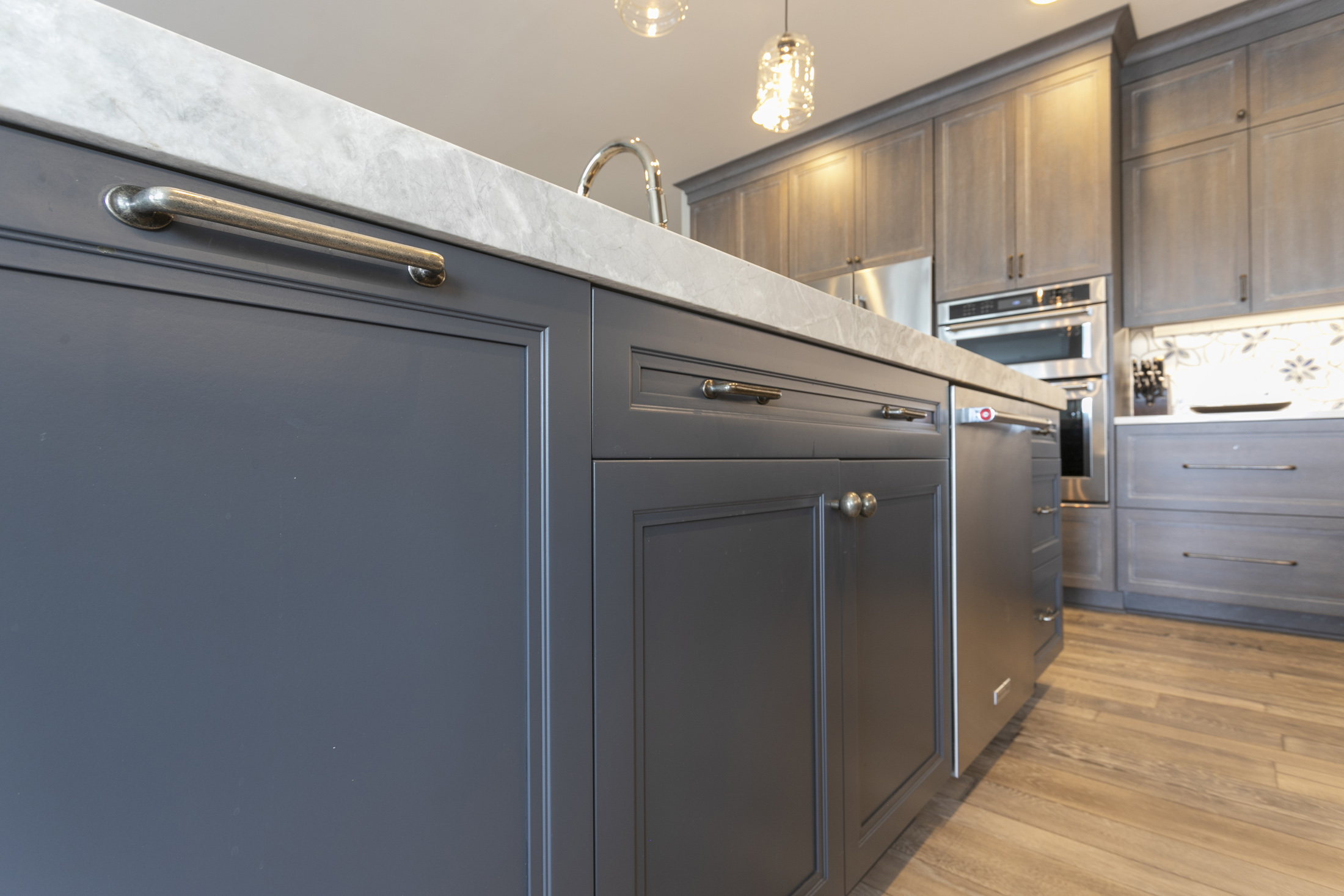 Trends on the Downswing
What goes up must come down; as certain trends are becoming more prominent; others are fading into the shadows. 
For example, whirlpools on decks are losing favor. And dining rooms, which have not been popular for years, are still on the downswing. Ruefle-Haley said that if there is a dining room in the building plans, many people opt to convert that space to a playroom or even another study. 
People do not want anything detailed or ornate, said Costa. Instead, simplicity is the buzzword for today: smooth, clean lines.
The adaptations that people have had to make to their living environment because of the pandemic is reflected in today's design and architectural trends. The key is to feel comfortable at home and to be surrounded by what makes you happy.  NH