In January, the National Association of Home Builders (NAHB) announced that single-family home production was off to a sluggish start in 2023. And while that caused some concern in the industry—especially as mortgage rates and construction costs were on the rise—there is now better news for those hoping to break ground on a new home.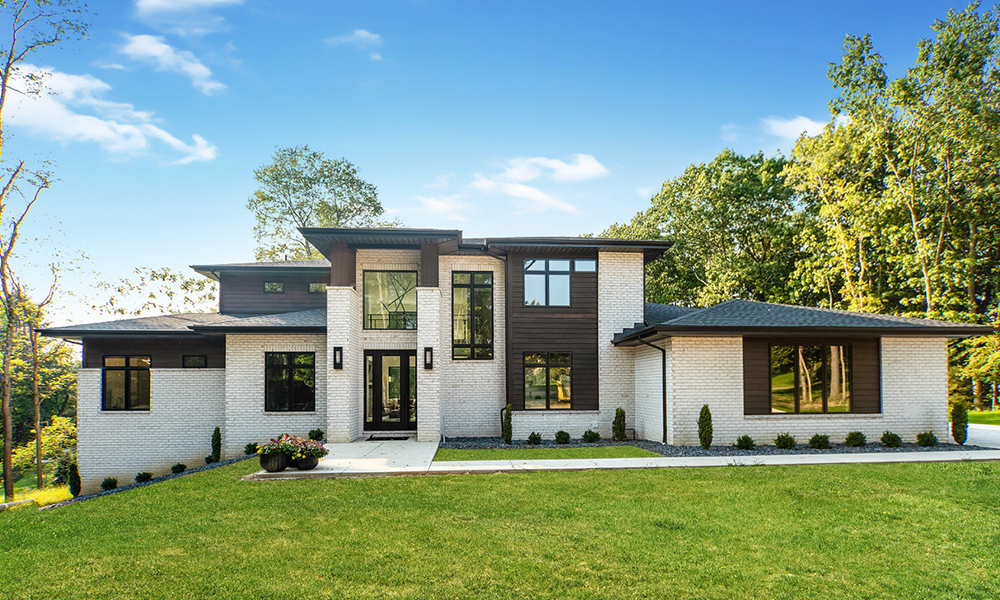 According to the NAHB's April report, a lack of existing inventory and stabilizing mortgage rates have helped push single-family production up to its highest rate in 2023. This is in spite of the fact that builders are continuing to deal with high construction costs, persistent labor shortages and tightening credit conditions for construction loans.
In April, overall housing starts increased 2.2 percent to a seasonally adjusted annual rate of 1.40 million units, according to a report from the U.S. Department of Housing and Urban Development and the U.S. Census Bureau.  Within this overall number, single-family starts increased 1.6 percent to an 846,000 seasonally adjusted annual rate, which remains 28.1 percent lower than a year ago. It is predicted that a lack of inventory for resales will continue to spur further improvement for single-family production in the months ahead.
On a regional and year-to-date basis, combined single-family and multifamily starts were 8.9 percent lower in the Northeast, 29.5 percent lower in the Midwest, 15.9 percent lower in the South and 29.7 percent lower in the West.
How is Pittsburgh Faring?
On the local front, builders say that housing starts are a mixed bag, with some seeing fewer requests for new homes while others are as busy as ever.
"We are doing fewer homes, though our overall revenue volume is the same because the homes we're building are bigger and more expensive," said Jeff Costa, operating manager, Costa Homebuilders. "We have had fewer phone calls and less traffic because of rising interest rates, but fortunately, our revenue is up dramatically per unit."
According to Costa, the fact that interest rates increased so quickly stalled a lot of buyers. "They came in knowing what they expected to pay only to see the monthly payment go up dramatically due to higher rates," he said. "That's where the reduction is. Right now, customers are putting more of their own money down and using less borrowed money. They may be borrowing some or none."
Costa, whose company builds high-end custom homes, said that they saw more of a halt between September to December 2022 than they did at the beginning of 2023. "In January of this year, things actually loosened up and activity started picking up again. The numbers are still down, but we're moving," he explained.
Depending on whether the government holds interest rates steady or raises them one more time, it will affect those thinking of building new homes. For now, a number of home-building clients are choosing to rent for a while until rates improve.
"When the time comes when the rates go down, I think the market will boom," Costa said. "We're not short on buyers—we're just short on buyers who want to move forward at the current rate. I think that there is a wave of people ready to go who are just waiting for that.
"Once the government feels that inflation is under control and starts to reduce rates—even one percent or half of one percent—people will feel more confident in moving forward," he added. "The rates don't need to go back to where they were before; they just need to come down, which I'm expecting could happen at the beginning of next year."
While builders and suppliers will be ready for this influx of customers, Costa is concerned about whether there will be enough lots available for all who want to build. He says that many of their customers want to build on double lots, or purchase a home on an acre or more and tear down the existing home to replace it.
"People are spending more now on land because they want to get space; they don't want to be squeezed in between two houses, so they are buying two lots, or buying homes on larger lots that can be replaced," he said.
Costa notes that today's buyers are looking for more room inside the house as well and are requesting amenities including larger kitchens, first-floor bars, hidden pantries and more. Customers are also leaning toward more natural wood within the home and moving toward a more modern, less traditional look.
"It's never going to be easy," Costa laughed of the ever-changing housing market. "During the pandemic everyone was overloaded and everything was backed up. Now, we're ready and can build quickly again for the first time in a long time. But we need buyers."
Phillip Wentzel Custom Homes (PW Campbell) Vice President and Director of Residential Dante Fusaro said that while some production builders have seen a decrease in the number of homes being built, his company has yet to feel a downturn in new business.
"A lot of our buyers are cash buyers who are less affected by market volatility and inflation," he explained. "If someone qualifies to build a truly high-end custom home, market trends usually don't affect them."
Fusaro said that the company has been busy with preconstruction activities in the last eight months, and that he doesn't foresee a slowdown any time soon. "We keep a pulse on things through local architects and designers, and they're still sending out proposals and getting calls, which is a harbinger of things to come," he said. "Until they start to see a slowdown, I don't think we'll see one."
While Phillip Wentzel Custom Homes' clients have continued to build, Fusaro said that there is a population of buyers out there who are waiting until the interest rates drop. "There will definitely be more of a demand for housing then; some buyers who want to maximize jumbo loans will be more excited about getting back into building when the rates drop—if they drop," he said.
Phillip Wentzel Custom Homes already has a backlog of homes to build in 2023, and 2024 is looking strong, according to Fusaro.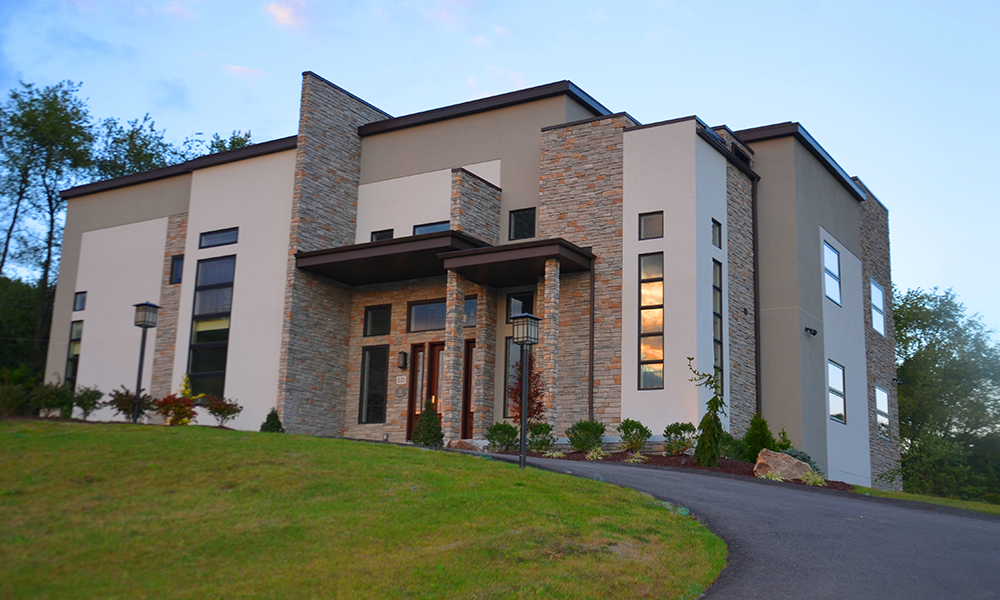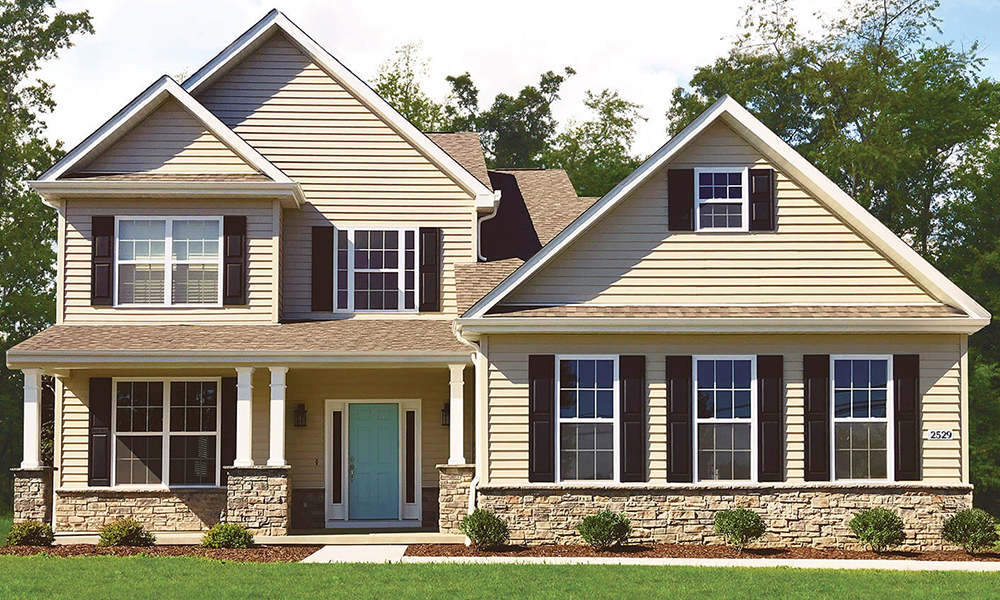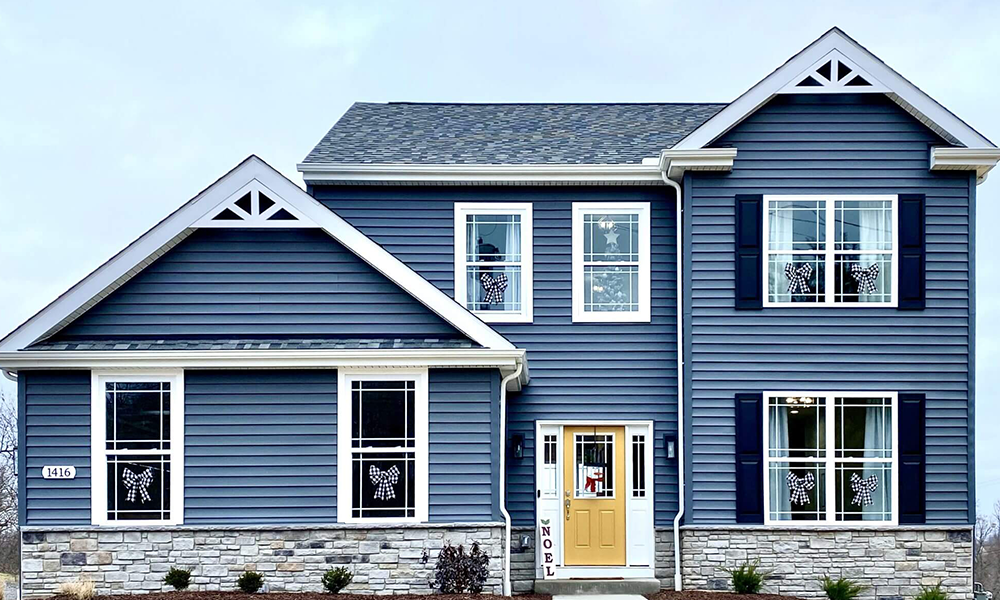 While each custom-designed home is unique, he added that he is seeing a trend toward high-end kitchens and larger exterior projects including pools, pool houses, secondary structures with gyms, hardscape areas, and more entertaining spaces than have been requested in previous years.
Shaun Seydor, president of Pitell Homes, said that his company hasn't seen a slowdown in single-family home construction, in part because they are not a high-volume builder.
"We've probably not been affected by the slowdown because we focus on community timing and location—that's what's important to us," he said. "We look for fundamentals like commuting routes, affordability, and school districts, and we're pretty targeted about the land that we purchase and develop.
"Homes in some of our properties sold out so quickly that we have not had consistent homes for sale all year," he added. "Current interest rates aren't hurting us because we are not hoping for sales on those properties."
Pitell Homes currently has two single-family home developments in play. The first, a 13-home subdivision in O'Hara Township, sold out last year between Thanksgiving and New Year's Day. The company is also working on developing a 25-lot subdivision in Evans City called Meadow Ridge that has buyers showing significant presale interest.
The first homes in Meadow Ridge will be started in August of this year and will include a brand-new model home. Pitell is offering a new product line featuring first floor, patio-style single-family homes, coupled with traditional two-story homes, and buyers will be able to choose from roughly eight or nine home options in this new development.
"We used to see a lot more studies and in-home offices, but now we're finishing basements more than we used to in order to increase the home's footprint in the same amount of square footage," Seydor said of client requests. "We're also seeing a lot of upgraded finishes and floorings in kitchens and master bathrooms."
According to Seydor, the company does plan to incrementally increase the number of single-family homes it builds this year. They also have a large development featuring quad patio homes coming this fall.
"We're working on growing both sides of the business," he says of the new development just north of Saxonburg that will include 112 quad units known as Liberty Pointe. Ground will be broken in September or October, and Seydor said that the company has already seen strong presale interest.
"Interest rates matter more on the single-family side of the business than the quad side," he said of the move-down buyers that tend to have more of a nest egg as the result of selling their previous homes. "Right now, there are more cash buyers for quads."
He added that buyers are also watching the rates, expecting them to come down in the near future so that they can refinance outstanding mortgages.
"We can only build as many lots as we can develop; if there is a huge influx of buyers when the rates come down, it could increase our sales pace, but it won't increase the volume of homes," he added. "That's why we're always looking for land so that we can increase our lot supply."
Building Costs, Supply Chain
Still a Concern
While interest rates may not be affecting some buyers, rising construction costs are making themselves felt across the board.
"Surprisingly, the costs aren't related to the pandemic; manufacturers are raising prices to combat inflation and that drives our costs up," said Costa. "Lumber has settled a little bit, but windows and steel and concrete have all gone up and continue to go up. Labor costs are continuing to rise, too."
Fusaro agreed that things tend to be leveling off a little, but that prices will probably not return to pre-pandemic days.  "Costs are still elevated, though not to the level that they were 18 months ago," he said. "There are still some supply chain issues, especially when you need windows, doors and appliances—they still have really long lead times.
He added that with the damage being done by Canadian wildfires, there is a concern that the cost of lumber might spike again. "We don't know for sure, but I am getting emails from some suppliers that this will eventually trickle down and affect the market," he said.
He noted that the cost of labor will also affect the price of new home sales.
"It costs more to attract and retain better people these days," he said. "And that's going to continue to add to elevated prices."  NH