Pittsburgh leads in robotics and autonomous systems research. By focusing on commercial growth, the region is poised to capture this sector's incredible economic potential.
Advancements in technology translate to new capabilities for industries and businesses everywhere. Some such technological advancements capture our collective imagination, granting us early access to the cutting-edge tools that herald the future. Even more exciting, these technologies can lead to widespread economic gains, fostering new jobs, new services, and prosperity.  
The field of robotics and its collective, perpetual advancements in technology offer the potential and promise to transform operations across industries. Pittsburgh is uniquely positioned to chart this path forward, as the region's robotics and autonomous mobile systems industries flourish. Autonomous systems relate to a machine's ability to move and make decisions without human intervention, an ability that's integral to and intertwined with robotics. Autonomous automobiles along with robots that work in warehouses, disinfect interior spaces, and even explore outer space are all examples of existing autonomous mobile systems technology.
Currently, the Pittsburgh region is home to over 100 existing robotics companies spanning 18 industry verticals. The robotics industry experiences robust support from accelerators, educational institutions, and industry leaders. Venture capital and private equity investment in regional robotics has totaled more than $3.3 billion since 2012. 
Even with these successes, there's further transformative potential on Pittsburgh's horizon. The autonomous mobile systems market is predicted to grow globally to $1 trillion by 2026, according to a recent study led by the Regional Industrial Development Corporation of Southwestern Pennsylvania (RIDC), the Greater Pittsburgh Chamber of Commerce, and other leading regional organizations. 
While numerous cities and regions will share in the autonomous system industry's growing success, if Pittsburgh can capture just 1 percent of the market, that translates to a $10 billion impact and adding some 5,000 jobs to the region, according to the study. So, how can Pittsburgh maximize the benefits from these projected gains? The region's momentum in autonomous systems, diversity of leading robotics companies, and capacity for research, development, and commercialization will continue to accelerate this sector and move Pittsburgh forward.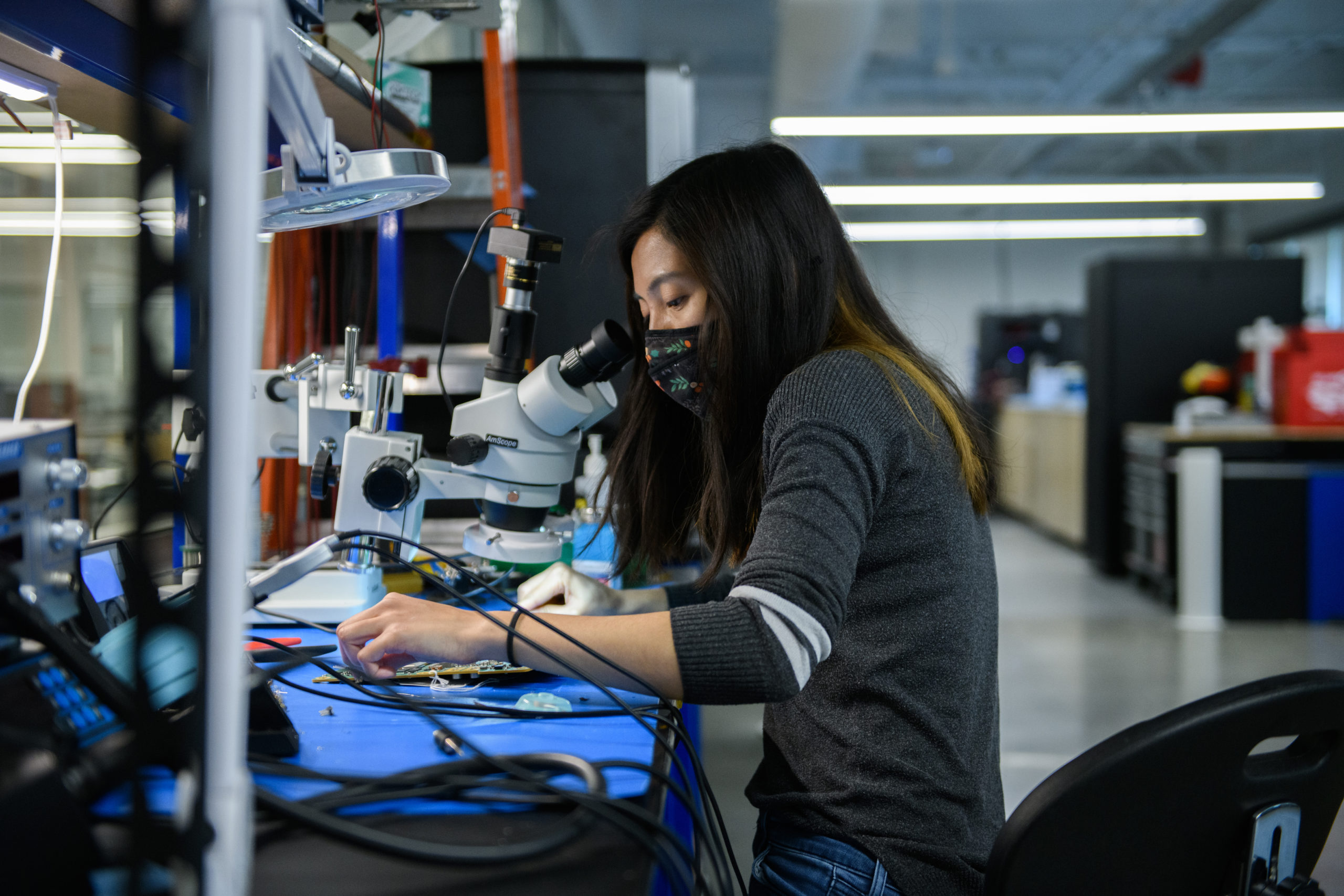 Challenges Amid Progress
Pittsburgh has accrued an impressive record of federal funding to support robotics and fields pertinent to autonomous systems. From 2015 to early 2021, combined grant funding received from the U.S. Department of Defense, National Science Foundation, Department of Energy, and the National Aeronautics and Space Administration (NASA) totaled $162.9 million. 
Beyond funding and investment dollars, autonomous system development in Pittsburgh thrives because of the region's research and development capacity. Ultimately, autonomous systems stem from technological gains, and Pittsburgh researchers continue to create and develop the technological advancements that push the field forward. 
Research originating at regional institutions such as Carnegie Mellon University and the University of Pittsburgh has spun out to create startup companies based on these innovations, which in turn attract venture funding and corporate investment. Carnegie Mellon has long been an international leader in robotics education and research, ranked as the top university worldwide for robotics engineering by many platforms and outlets. 
Similarly, Pittsburgh fosters a symbiotic relationship between industries and universities, whereby both stand to benefit from shared advancements and a distinct fluidity between corporate and academic R&D departments. Momentum behind the autonomous systems industry in Pittsburgh stands to propel technologies, companies, and the regional economy forward. But even with such promise, the challenges and obstacles are formidable. 
The competitive landscape is gaining steam. Pittsburgh isn't the only region on the forefront of autonomous system development, as other states and regions sport impressive funding, technological advancements, and clear intent for future growth. 
Major cities like Boston, Detroit, San Francisco, and others continue to leverage their well-established industry bases and funding sources to advance and further test autonomous systems and related technology. As the autonomous systems industry expands nationally, some states and regions are adopting economic development and policy actions favorable to the continued attraction and growth of the autonomous industry.
What's more, programmatic efforts comprehensively support autonomous systems' growth and development in some regions. For example, effective new partnerships and coalitions among tech companies, universities, and even state agencies have helped groups combine resources and knowledge to gain competitive advantage. 
For Pittsburgh, one challenge will be to translate its research and development capacity into companies, jobs, and innovations that attract further funding. If Pittsburgh maintains its market share of the autonomous systems industry but does not grow as both a headquarters and hub for related companies and industries that can leverage such technologies, the region could miss out on the highly anticipated job growth in this sector. Currently, Pittsburgh's Innovation ecosystem supports a robust and capable research and development sector. Pittsburgh's ability to move beyond R&D and secure the jobs and companies borne of such innovations could define its long-term success in this space.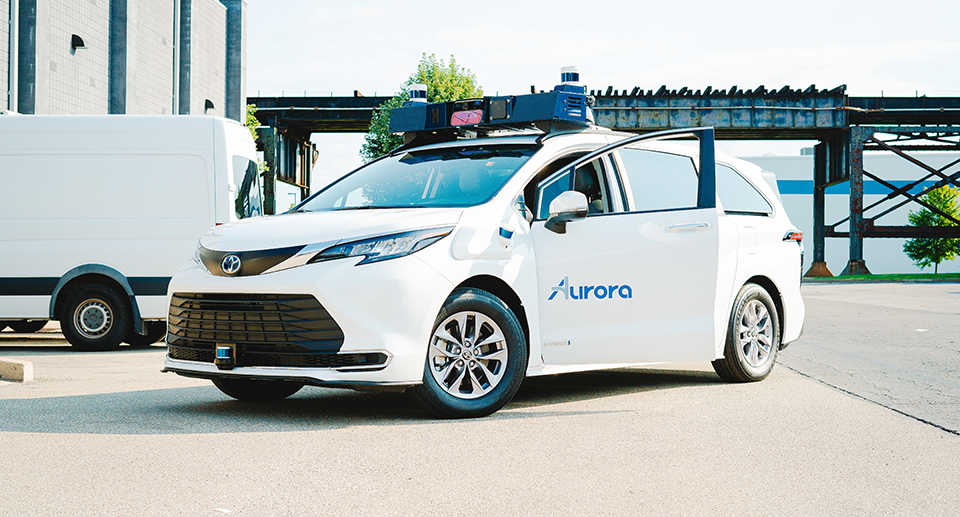 In Pittsburgh, Robots Abound 
Even in a competitive landscape, Pittsburgh sports visible advantages. In Pittsburgh, compared to any other city, we already likely have the highest concentration of robots out there performing tasks and working and operating alongside their human counterparts. In Pittsburgh, robots are already working to pave roads. They're working in warehouses, making deliveries in streets, and disinfecting rooms in hospitals. "We have in our region these robots that are changing the way that we live, the way we move, the way we work," says Joel Reed, executive director of the Pittsburgh Robotics Network, an organization that represents the companies and leaders who make up the Pittsburgh robotics ecosystem. "I think Pittsburgh is a very unique city in the world where you really can come and take a look at this wide range of ways that these machines are going to impact our lives," he says.
In Pittsburgh and other regions, undoubtedly, the ongoing COVID-19 pandemic has underscored the need for autonomous systems and integration of robotics into our various environments, Reed says. Because the pandemic sent so many workers home across industries, the need to start adopting automated technologies in logistics, transportation, cleaning and disinfection, security, and other areas became apparent. "The pandemic has accelerated the need for automation and autonomous systems and has also increased the adoption," Reed says.
The increasing visibility of and adoption of robots highlights the breadth of robotics and autonomous systems work and research taking place in Pittsburgh. "We obviously are well-known for autonomous vehicles and self-driving cars," Reed says. "But just as exciting and equally important are the companies that are developing solutions for warehousing and logistics, for agricultural solutions and technologies, or inspection and maintenance capabilities, and for cleaning and health care applications." 
Just as people in the internet technology sector might travel to the Bay Area once a year to meet companies and make investments, Reed believes that people involved in autonomous systems and robotics should be coming to Pittsburgh once a year for similar purposes. "We now claim we're the robotics capital of the world, and we aim to be a commercial industry center for autonomous systems for generations to come," Reed says.
Yet even with Pittsburgh's autonomous systems R&D, there's need for focus on commercial development and growing existing robotics companies. "We have a great base of engineering talent, but what we're working on is developing the commercial talent in helping our businesses be successful," Reed says. "We need to grow these businesses that are here and see much larger commercial growth beyond just engineering teams. And that's a big thing that the Pittsburgh Robotics Network is focused on doing."
Next Steps for Autonomous Systems Amplification 
With some 100 robotics companies in the region, it's hard to deny Pittsburgh's dominance in this sector. While the word is out about Pittsburgh and autonomous systems, further amplification could still be necessary to realize the potential and gains of such a still-young sector. "To a certain extent we've been flying under the radar," says Don Smith, president of the RIDC, a Pittsburgh-based organization supporting economic growth through real estate development, job creation, and financing of projects. "I think we're getting the message out so that the workers, the entrepreneurs, and the investors can really understand the scope of the opportunity here."
Pittsburgh has seen incredible gains and diversity in the breadth of autonomous systems technologies being developed here. But to capture greater economic gains of such wondrous technologies, companies within the autonomous systems industry will need to further relay their collective needs together. This way, civic leaders, policymakers, and economic development officials can better understand the industry's needs, Smith says. Such action could also help align state-level resources to advance robotics, and further bolstering the Pittsburgh Robotics Network will be only of benefit, he says.
In addition to these measures, new infrastructure should be well aligned with robotics companies' needs, Smith adds. So, enhancing and implementing broadband wireless communication technologies, sensors and test beds, and similar infrastructure and technology in the region can also prove beneficial to the autonomous systems sector.
Even with the ongoing COVID-19 pandemic and the many burdens that it's placed on all industries, investment in robotics and autonomous systems remains robust. Smith says that, today, Pittsburgh attracts investors from areas like Chicago, Seattle, and Silicon Valley—he recalls when Pittsburghers had to really entice such investors to even visit the city; now, they come and invest on their own volition.
Further investment will continue to drive the success of the autonomous systems ecosystem and the creation of jobs within and related to the sector. "Strengthening the ecosystem with some investments in incubation or co-working space or seed funding or ways to just really support what is still largely early-stage commercialization is really the way that we can cement this advantage that we have and turn it into a perpetual jobs machine," Smith says.
The pandemic, however, has underscored the need for autonomous technologies and the vital role that robots can play in the labor market, not to replace jobs but to fill vacancies, Smith says. For example, autonomous trucking technologies could offer one solution for the shortage of commercial trucking services.
Regardless of the pandemic's influence on labor and autonomous systems, the maturation of robotics companies and the deployment of their developed technologies can really bolster job growth, which will be key to maximizing economic impact. "Once you get to the deployment is where the real job creation gets pretty exciting from an economic development standpoint because then you're not just talking about autonomy engineers or programmers or mechanical or electrical engineers," Smith says. "You're talking about service techs, you're talking about maintenance techs, and others, and there can start to be bigger numbers of jobs accessible to a broad range of people."
Looking forward, Smith says that he's bullish about Pittsburgh's future and its autonomous systems sector given the number of robotics companies established and growing in Pittsburgh, the region's ability to attract and retain talent, encouraging investment figures, and more. Robotics and autonomous systems offer a rare and, in some ways, unmatched economic opportunity. "I've been in economic development and tech-based economic development for a very long time," Smith says. "I've seen some pretty exciting opportunities come and develop. But I think, in some sense, this might have the broadest possible impact across any of the opportunities that I've seen."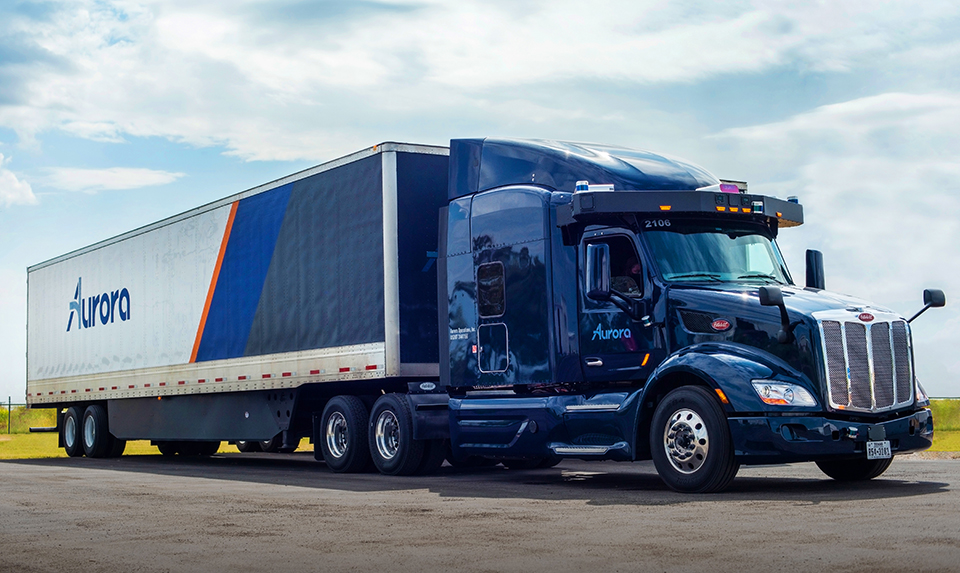 Driving Pittsburgh Forward 
Robotics in Pittsburgh still hasn't realized its full potential, and there's even more great research, developments, and discoveries in the works. But you don't have to look far to find companies that have achieved commercial success while continuing to innovate. 
Autonomous automobiles have been among the most visible autonomous mobile systems being developed in Pittsburgh, traversing the city's streets as part of their testing grounds. Aurora, whose mission is to deliver the benefits of self-driving technology safely, quickly, and broadly, has become a leader in this space. As another leading company, Argo AI builds the software, hardware, maps, and cloud-support infrastructure to power self-driving vehicles. 
These companies, which are both headquartered in Pittsburgh, are also driving major funding to the region. Argo AI, for example, finalized a joint investment with Ford and Volkswagen totaling $2.6B in 2020. Additionally, Aurora acquired Uber's self-driving ATG unit in December 2020 and announced its plans to go public with a pre-transaction equity value of $11 billion. 
As a Pittsburgh-based and Pittsburgh-bred company, Aurora is planning to launch autonomous trucking and ride-hailing products and services in the coming years. What won't change is the company's headquarters. "Aurora is Pittsburgh-built and Pittsburgh-based, and we believe our next-generation technology should benefit everyone in the city—from businesses who need fast, reliable freight options to seniors who need accessible transportation," says Gerardo Interiano, Aurora's vice president of government relations and public affairs, in an email. "As we commercialize our technology, Pittsburgh will continue to be the cornerstone of our growing operations and impact."
Argo AI operates in eight cities across the United States and Germany. Pittsburgh's hills and admittedly circuitous streets have made for a uniquely challenging but important testing grounds for self-driving technology. "Pittsburgh poses a lot of challenges for our self-driving system in terms of geography, infrastructure, and local driving habits. It's an extremely challenging environment between its steep and narrow streets, hills, railroad tracks, tunnels, and bridges," says Catherine Johnsmeyer, senior communications manager at Argo AI, in an email. "By testing in multiple, diverse cities, we expose our technology to a wide range of real-world data that makes our self-driving system safer, smarter and more scalable."
But not all autonomous vehicles need tires to be commercially viable. In Pittsburgh, robotics company Seegrid produces autonomous mobile robots for material handling purposes, with the goal of making facilities and warehouses safer and more productive. Seegrid's automated robots can lift, carry, and move products and payloads, among other capabilities, helping entire supply chains operate more efficiently and enhancing safety. 
Enabling safer and more efficient working environments is a big draw of autonomous systems technology, says Jeff Christensen, Seegrid's vice president of product. "One of the things that people don't think about is how dangerous the supply chain is. There's an injury related to a forklift accident by a manual driver about every five minutes in the US," he says. "People are just not meant to do these kinds of repetitive tasks because we get bored, we improvise, and when we improvise, we do dangerous things."
Robots, conversely, have a strong safety record. "Our safety record right now includes a little more than 6 million miles of production work done in customer sites and zero personnel safety incidents," Christensen says.
Seegrid was founded in 2003, and today its customer base spans the nation. Suffice it to say, the company has moved past the research and development phase (although it still conducts R&D) and is well into the commercialization phase.
Part of the company's success, Christensen says, lies in its ability to meet a key market need, more precisely the ability to handle and move materials more safely and effectively. As other robotics and autonomous systems companies and innovators look toward commercialization, meeting the needs of the market and making sure new technologies solve a well-defined, real-world problem are critical requirements. "It's fundamental to bringing technology to the market: focus on the problem that you are solving in the market and make sure that it is of value to solve," Christensen says.
As Pittsburgh's autonomous systems companies continue to refine and introduce solutions and services that solve real-world problems across industries, Pittsburgh and robotics will become ever more synonymous, benefitting not just the region but the world beyond. As the RIDC's Don Smith says, Pittsburgh is both ready and well equipped to capitalize on this unprecedented opportunity. "We're on the upswing of what is going to be, I believe, an enormous industry space. And we're incredibly well situated to compete in that space," he says.