From Allison Park to Zelienople, Adams Township to the Town of McCandless, communities in the northern tier of Pittsburgh are thriving along with new construction to accommodate continuing growth.
Happily, the 2020 Census revealed that the populations of Allegheny and Butler Counties grew by 2.2 percent and 5.4 percent respectively, according to a Tribune Review article (Aug 12, 2021), a boon not realized for many years.  Consider the "2021 Best Suburbs to Live in the Pittsburgh Area" report prepared by Niche.com, a site known as a market leader connecting people to their schools, neighborhoods and workplaces based on comprehensive data, that lists the northern communities of Franklin Park, Marshall Township, Allison Park, Seven Fields, Pine Township and Cranberry Township among its top 20.  Further, New Home Source.com, referred to as "America's #1 source for new homes" ranks Hampton Township, McCandless and Cranberry among its top 10 "2021 Best Suburbs Surrounding Pittsburgh."  So, what makes these communities and other northern Pittsburgh locales so appealing?  James Boltz, President, Pittsburgh North Regional Chamber, credits a variety of factors for the appeal of living in the northern communities including accessibility, quality of life, and a sense of community.  "With its uniquely charming towns, new residential development, a growing business community, and a preserved countryside, all set on a beautiful landscape, it [northern communities] attracts a wide range of residents," he remarked.  "Additionally, with its proximity to major expressways such as the Pennsylvania Turnpike and Interstates 79 and 279, accessibility to Pittsburgh, the airport and surrounding attractions make it a convenient place to live."  Darlene Hunter, Vice President and Regional New Homes Manager, Howard Hanna Real Estate Services, finds that "everyone!" is northward bound.  "Our custom builders building in the northern neighborhoods have continued to build at a strong, steady pace," she explained.  "I know custom builders who are over a year and a half out to deliver a custom finished home."  She sees this as a continuing trend in the north market, sharing that "relocation buyers are almost always attracted to the north first unless their employment takes them to another region."  She added that the housing stock in the north is newer, with easy access to the turnpike and I-79 along with great local amenities and top-rated schools.  Kelly Dunn, Vice President, Sales and Marketing, Weaver Homes, views northern growth from two perspectives: The appeal of lower taxes in Butler County for those coming from Allegheny County, and newness.  "For buyers who have lived in Allegheny County all their lives and no longer have school age children, the appeal of lower taxes in a new home is great.  It can mean a difference of $10,000 a year in many cases."  She continued that the "newness" of the area also draws attention noting the growth in the northern communities during the past 15 to 20 years.  "There is still a lot of land available to spread out and plan new retail and housing development in such a way to feel spacious and uphold suburban living aesthetics.  Now that the past year has taught us so much about working from home, people are choosing to move to the North Hills, even from out of state, because they can work remotely and want to be in an area that is family friendly with great schools, great taxes and a welcoming community."  Shaun Seydor, President, Pitell Homes, concurred that access, along with "very well-respected and highly ranked school districts" are often sought after by new construction clients.  "We expect development to continue spreading north as closer in communities have less land to develop.  Areas such as Evans City, Saxonburg and Butler should continue to see growth."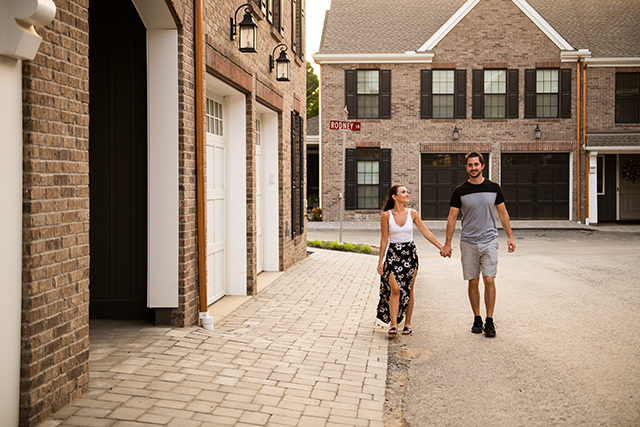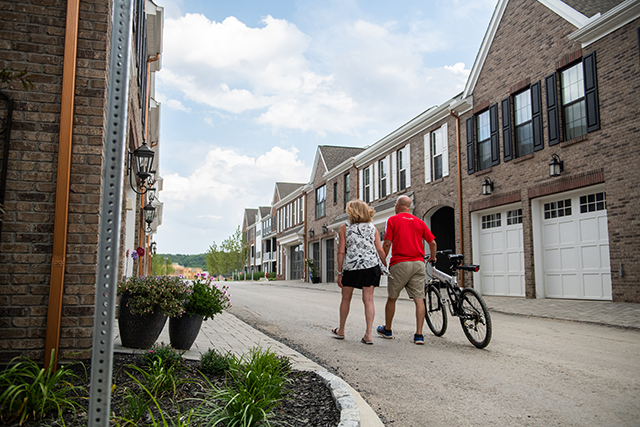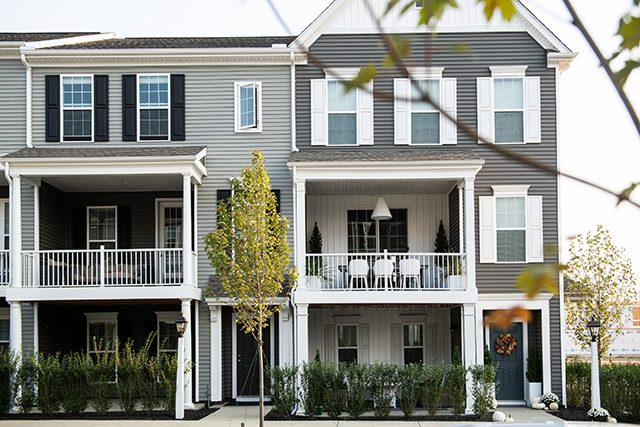 New Homes to Suit All Ages
With the plethora of new construction occurring in the northern sector, buyers of all ages have a range of styles, price ranges and customization options from which to choose.  "New neighborhoods with 21st century amenities, expanded commercial development, infrastructure improvements, such as road expansion and a tunnel being built in Cranberry, all add to the allure of the area," Boltz added.  And builders across the region have taken notice of the many benefits in this northern market.  One in particular is Rob Bowman, Founder and President of Charter Homes & Neighborhoods, whose latest development, Meeder, has been touted as The Great American Neighborhood® in Cranberry Township for people of all ages.  The new neighborhood offers single family homes, townhomes and first floor carriage homes starting in the $300,000s and offering 2,500+ square feet with extra-large windows, high ceilings, gourmet kitchens and an array of luxury features and finishes.  Of equal importance however, is his company's philosophy, or "purpose" as he refers to it–Shaping the land into a place that will stand the test of time.  Building homes for the past 30 years, Bowman and company are keenly aware of the opportunity to create neighborhoods that allow people to connect with where they live and with those around them.  Such is the case at Meeder, a six- to eight-year project begun in 2019 on the site of the former 140-year old Meeder Farm.  With the desire to "respect preserved spaces and save important historical and natural features," Bowman paid homage to the farm's long history by restoring and preserving the barn and farmhouse, with arrangements made allowing them to stand in perpetuity.  "Before our engineers start their work on any property, we sit and think about the opportunities for the story of the land," he explained.  "We consider places where you have vistas, meadows and trees.  The idea and thinking behind this is not new, not ours, but we're committed to creating neighborhoods that are thoughtful places to live."  This walkable community boasts extensive trails; a free, 24-hour athletic club; Terra Park, a natural playground with green spaces, slides, rock walls, amphitheaters and more; Crossroads, with small, hand-selected businesses where one can meet friends old and new; benches throughout and much more.  "Our initial stage of neighborhood planning is called "Go Green First," said Lindsay Dunn, Charter Homes Marketing Vice President.  "Before a new neighborhood is started, we look at the land and trees, building homes with a focus on landscaping and streetscapes."  To date, they have planted some 2,000 trees "to assure that our Meeder neighborhood continues to get better with age."  Bowman shared that one of the things that make The Great American Neighborhood so unique is that it's multigenerational.  Because there are homes of all types on the same street, it allows people of all ages to live side-by-side whether it's a growing family, 55+ buyers looking to downsize, or first-time home buyers.  "We're constantly offering new price points and styles at Meeder to ensure that we have something for everyone," he noted.
Also seeing a mix of young families and soon-to-be empty nesters in its new builds is Josh Mowrey, Division Manager of Heartland Homes.  The walkable community of Laurel Grove, located in Pine Township, Allegheny County, "appeals to all buyers because of our quality and luxury inclusions," he said.  Within minutes of this amenity-rich, low maintenance community is shopping, dining and the Treesdale Golf and Country Club while the Pine Richland Middle and High Schools are just across the street.  Ranging from the mid-$400,000s to $650,000s, the Laurel Grove neighborhood offers four-bedroom townhomes and duplexes that "live like single family homes", three to five bedroom ranch-style homes with 10-foot ceilings, and traditional two-story homes with five bedrooms and more than 3,000 square feet.  "Our homes include high ceilings, open floor plans, granite countertops, oversized kitchen islands, stainless steel appliances and hardwood floors," added Mowrey.  "All our floor plans have been created by our own Architectural Services Department.  Aesthetic (non-structural) changes can be customized to suit a given buyer's needs." Most popular, though, are Heartland's two-story, traditional homes with their open floor plans, fully functional gourmet kitchens with ample cabinetry and upscale inclusions.  "We also offer Flex Rooms where homeowners can utilize the space as they see fit – as a home office, play room, library or other uses."  Future plans here include a pool and clubhouse for residents.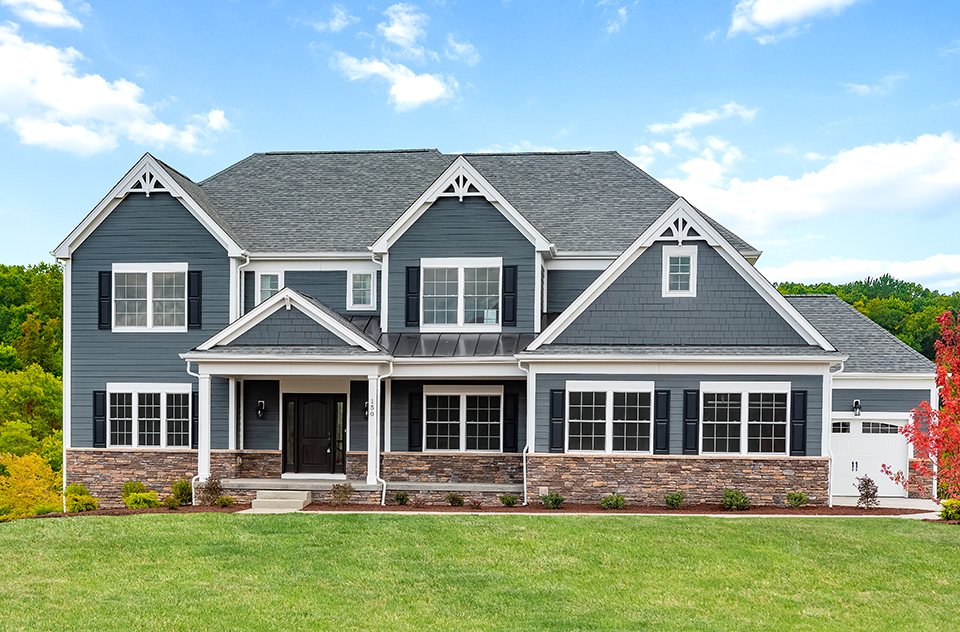 Situated within the serene setting of Adams Township, Butler County, is Heartland's Brookhaven community within minutes of Adams Township Park and Mars Area School.  Thirty-five home sites offer stunning views on a cul-de-sac with lots backing up to lush trees and open spaces.  Ranging from 2,500 to 4,100 square feet, these homes start in the upper-$500,000s to the upper $600,000s of high-end luxury.  The private setting conceals its closeness to Routes 228, 28 and I-79 with a short drive to Cranberry.  Inside, one can enjoy the two-story great room, custom closets, Nest Learning Thermostat, three to four car garages and so much more.  Heartland's Gabriel's Crest, located in the Adams's Ridge community boasts every day conveniences where "moving up happens without moving away."  These luxury homes also sit on a cul-de-sac street and offer families the space needed for vehicles, storage, sports equipment and more, particularly with up to three-car garage options and a full basement.  But the community also appeals to active retires according to Mowrey.  "The location is ideal.  They can get the floor plan that meets their needs, and taxes are affordable," he said.  Starting in the mid-$600,000s, curb appeal with Hardie Plank siding and brick or stone exteriors invite you to enjoy interiors including gourmet kitchens, wide plank hardwood flooring, luxury baths and premium cabinets, among other features.  
Local materials and local contractors are the hallmark of Weaver Homes, headquartered in Mars, Pa.  "All our employees live in areas that we build, so it's important to maintain a good reputation since we are embedded in our communities," explained Kelly Dunn, Vice President, Sales and Marketing.  "We also have a warranty that surpasses others, reaching out to homeowners at a scheduled point after they close.  These meetings are not just for touch up to dry wall; we want to make sure that if homeowners have any outstanding needs or issues, we can address and resolve them so they can continue loving their homes for years to come." With builds in Valencia, Sarver, Mars, Zelienople, Pine Township and others, a mix of buyers have a multitude of choices.  Those looking for a low maintenance lifestyle community may consider Millcreek Farms in Valencia or The Villas at Spring Valley where patio homes start at $390,000.  Patio homes in Scenic Ridge, Harmony, and Heritage Crossing, Sarver, start at $385,000 with the latter, walkable community connecting residents to the South Pike Plaza that hosts multiple restaurants, salons, medical offices and a Get Go Station.  Within each of these lifestyle communities, grass cutting, snow removal for driveways and sidewalks, and exterior home maintenance are included along with a clubhouse with a fitness center, swimming pool and a large community gathering room.  In these communities, a mix of buyers is apparent with active adults, young professionals or those planning for future retirement moving here.  "The appeal of low maintenance is giving them back time," Kelly Dunn added.  "We hear so often that homebuyers wish they would have made the purchase sooner."  Weaver offers single family homes in Hickory Glen and the Village at Camp Trees, both in Mars, Pa.  The site of a former, scenic horse farm, Hickory Glen homes start at $625,000 and are built on wide lots.  The homes include luxury features as well as side entry garages, concrete driveways, Hardie Plank siding, hardwood floors, granite countertops, crown moulding and more.  Starting at the same price point and with the same luxury touches as Hickory Glen, homes at The Village at Camp Trees has locations in both the Mars Area and Pine Richland School Districts.  Camp Trees is situated on a picturesque lake and near the Treesdale Golf Course.  Dunn emphasized that the five remaining home sites are part of a community where "the views are stunning and mature nature is the backdrop for every home site."  Buyers have the opportunity to explore Weaver's 2,000-foot design studio, where they can meet with an in-house design consultant who guides them through the studio and assists in making selections to personalize their home.  "We accommodate requests in our single family and courtyard homes where people can make a few tweaks to our floor plan in order to fit their lifestyle," she said.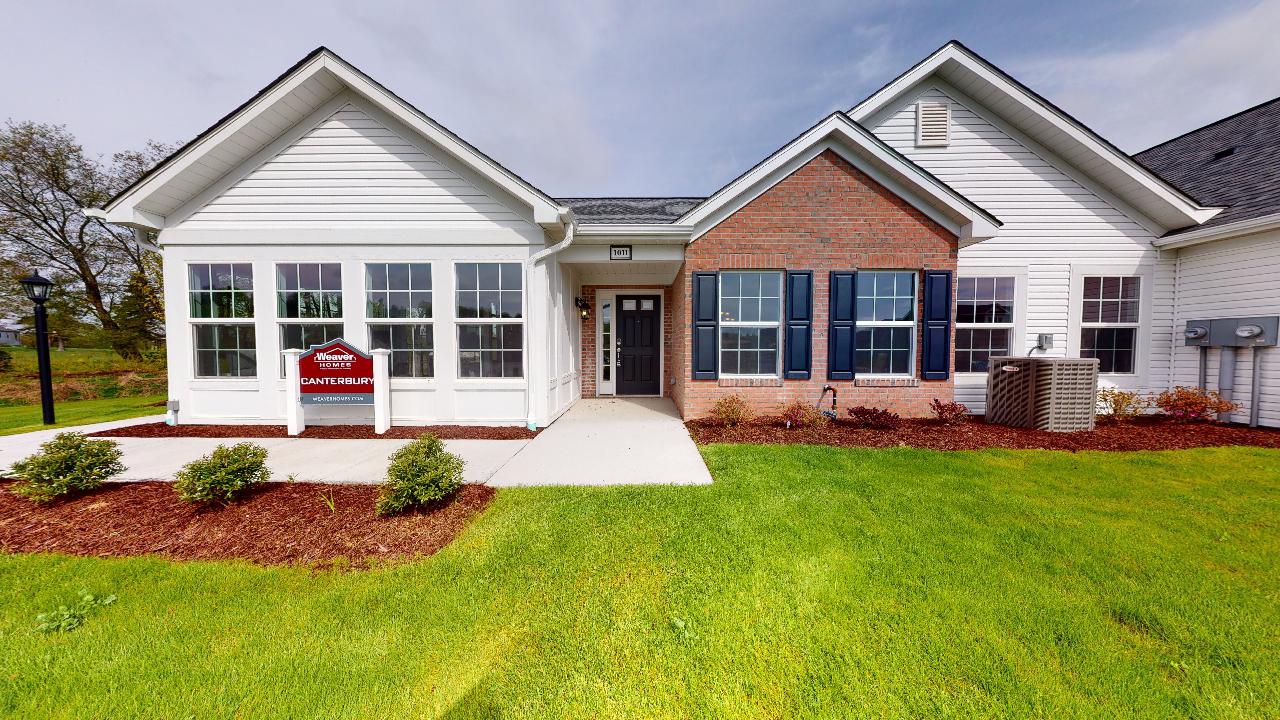 With more than 30 years of building quality homes, Pitell Homes prides itself on being family owned and operated while offering "quality craftsmanship at an unmatched value."  As a full service home builder, Pitell starts its home building process by meeting with the buyer to explore and analyze wants and needs.  Further, they will recommend lending partners to guide buyers through the financial process and offer a Design Center to peruse features and finishes for the home.  Once home selection and design are completed, ground is broken and building begins, with open communication between Pitell personnel and the clients along the way.  "We are a semi-custom home builder, allowing the client the flexibility for kitchen design, material selections including flooring, plumbing and electrical features, among others," remarked Shaun Seydor, President.  "Buyers begin with one of our floor plans and we work with them for any requested floor plan changes and a full selection process utilizing our in-house design center and in partnership with several long-term vendors."  Among the homes available are quad patio homes in Pitell's Shelton Plan, Evans City, and the Plantation at Saxonburg, where those seeking to downsize and/or enjoy maintenance free living with high quality and finish selection dominate.  Both community homes begin in the low $300,000s and include grass cutting and landscaping, snow removal, exterior maintenance and paved or crushed stone walking trails.  Shelton Place, whose homes range from 1,330 to 1,735 square feet and two to three bed models, sits among tree-lined streets, a playground and parklets and is a mere 15 minutes from Cranberry. A private patio, vaulted great room, first floor luxury master suites, and a custom-designed kitchen adorn the home's interior.  The Plantation at Saxonburg, similar in size and finishes as Shelton Place, is set among pastoral rolling hills, a heated pool and clubhouse, and four major cul-de-sac streets.  For those interested in quality single family living, Pitell's Leslie Farms, Evans City, and Ross Park Trails may fit the bill.  As the only current planned neighborhood in Ross Township, Ross Park Trails has 19 homes available starting in the high $400,000s with 10 popular floor plans.  The custom homes, adjacent to Ross Park Mall, has luxury vinyl floors, stainless steel appliances, a high efficiency furnace, with a range of square footage.  Extensive walking trails and a community pavilion grace the neighborhood.  Leslie Farms, Pitell's "best value new home construction", offers a mix of ranch, first floor owner's suite, and two-story single family floor plans ranging from 1,725 to 2,790 square feet starting in the mid-$300,000s.  Features such as island kitchens, vaulted great rooms, first floor laundry, granite countertops and much more are showcased in these homes, all within a quaint country setting.  "Our single family homes tend to attract young families and professionals looking for more flexibility in floor plans with areas to work from home," Seydor concluded.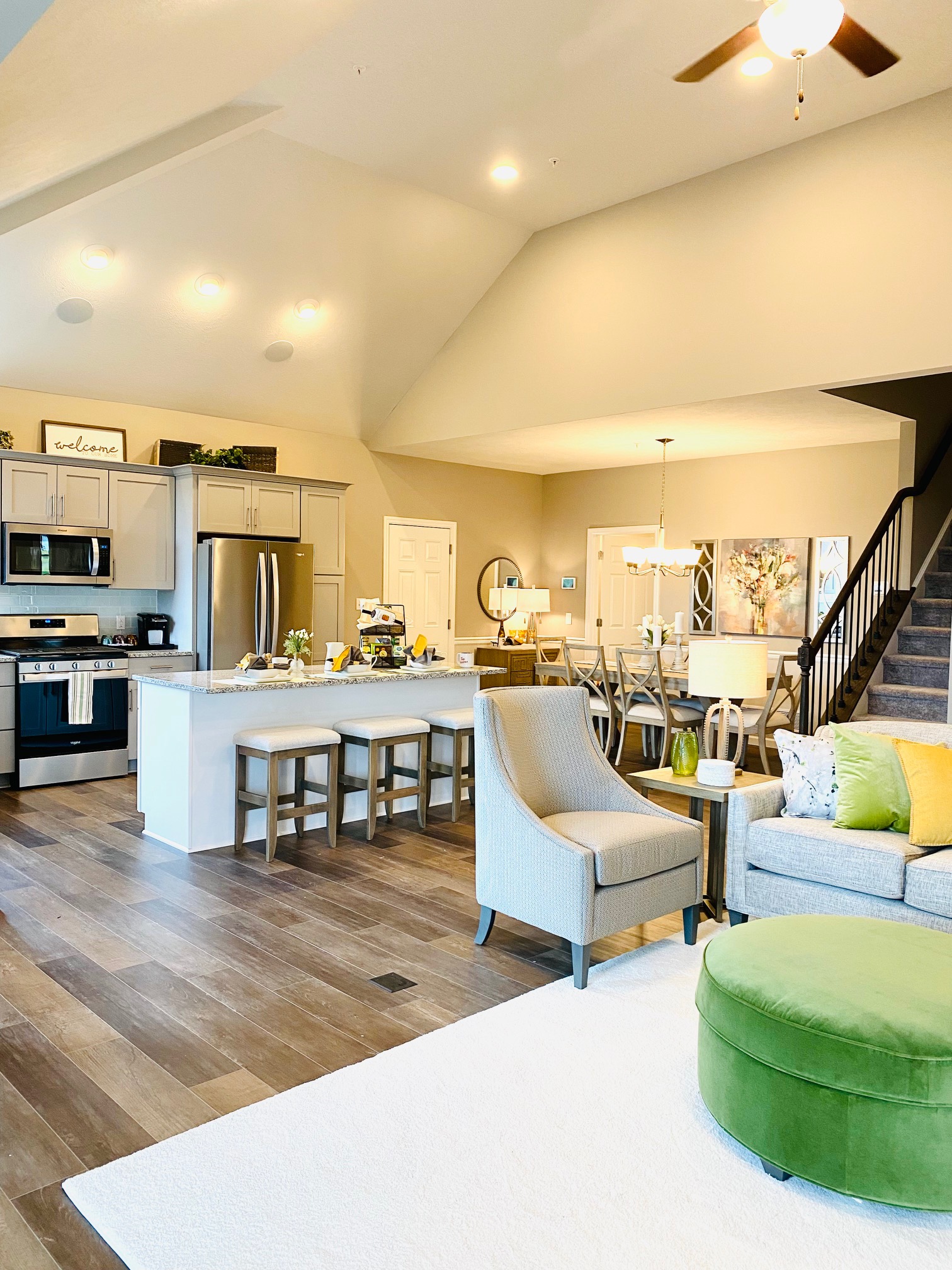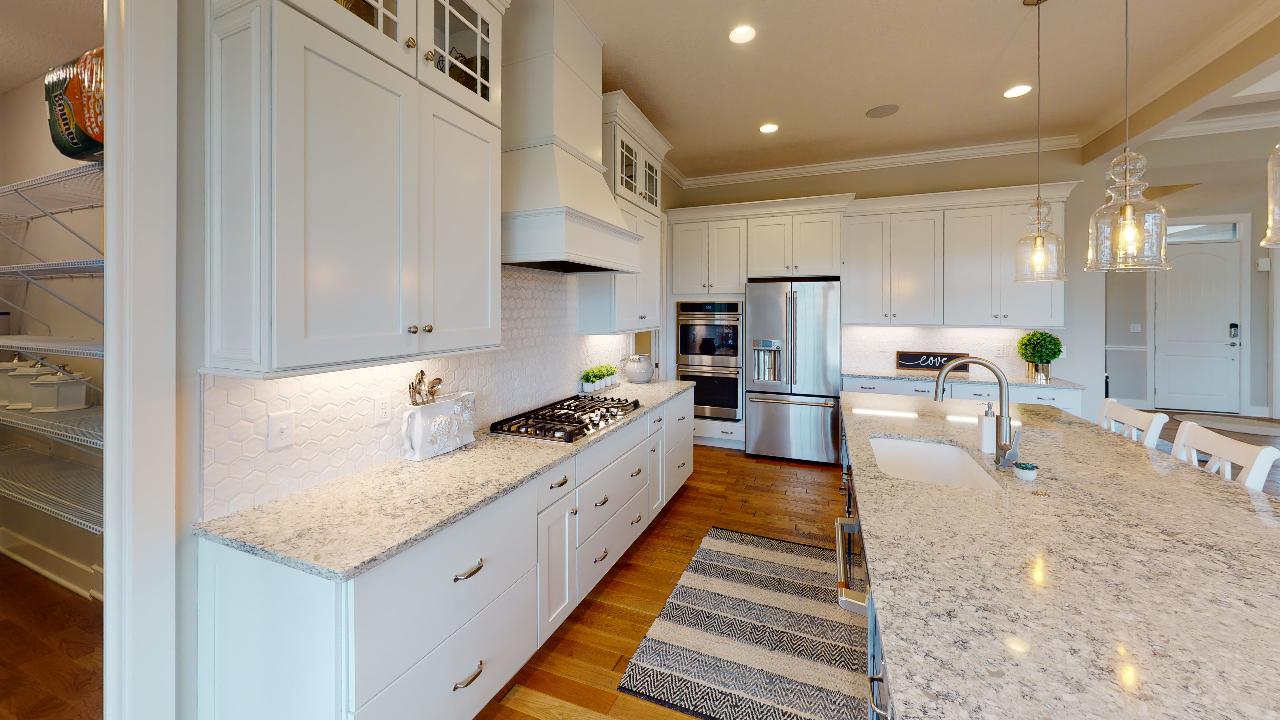 With a passion for detail in custom home building, Scott Blodgett, Founder and President, Infinity Custom Homes, has spent 25 years building a company on "quality and a commitment to fresh architecture" along with an "unparalleled customer experience."  With a process that encompasses design through its Inspiration Design Gallery, customization, financing with preferred lenders, and professional Selection Managers, Infinity guides clients through the home build maximizing the home creation experience that "fits your unique life style needs and design preferences". "At Infinity, we start out with a choice of nine floor
plans to choose from and the customer can customize from there," explained Jodi Brennan, Sales and Marketing Manager.  "We have a very large portfolio to help customers choose the look and feel of their home to make it their own."  Among the neighborhoods with Infinity home sites are Laurel Grove in Wexford and the Pine Richland School District.  This new, village-style neighborhood contains, on average, one-half acre lots with private, wooded backyards and tree-lined views.  Starting at $730,000 and 3,000 to 4,550 square feet, the homes, completely customizable, include a large Owner's Suite with a luxurious en-suite bathroom and generous walk-in closet; granite-topped island and countertops in an open concept kitchen with walk-in pantry; stainless steel appliances, fully functional mudroom and laundry room, secondary bedrooms with walk-in closets and much more.  Future plans include a clubhouse and pool, with access to walking trails by schools and to other communities.  Other single family home projects include Laurel Point and Forest Edge in Cranberry as well as Cypress Fields and Meadow Point in Mars, all set on lush one-half to one acre lots.  Starting at $734,000, these homes feature flex rooms to suit a family's needs, chef's kitchen with large kitchen islands and a range of bedrooms and baths in space spanning 3,000 to 4,550 square feet.  If townhomes are your preference, look no further than the Enclave in Seven Fields close to shopping and restaurants.  The 55 modern luxury homes begin at $469,000 with top-of-the-line finishes, high ceilings, open floor plans, roof top terraces and outdoor living options, making this an idyllic locale for any age group.
Howard Hanna serves as the realtor for a number of new builds in the north.  Representing Mallard Pond, a community developed by Heurich Homes in Marshall Township; Trinity Place in Pine Township with Builder/Developer Spagnolo Custom Homes; Benjamin Marcus Homes in Eagle Ridge, Cranberry Township; Emerald Fields, Pine Township; Venango Trails in Marshal Township, also Fieldbrook in Richland Township by Phillips Custom Home Builders, and Walnut Court custom townhomes by Pohl Construction, Darlene Hunter acknowledged the continuing appeal for the north region.  "The difference between the north and south as you penetrate these [Pittsburgh] markets is the road infrastructure that provides quicker, smoother travel," she proffered.  "I just think the diverse product being built by all different types of builders, custom and production, has provided fresh, new products at a variety of price points."
What Does the Future Hold?
"I do think the north has room for growth and expansion," added Hunter.  "It will continue further north into areas such as Jackson Township and beyond."  Others tend to agree given the future plans for additional developments.  Kelly Dunn, Weaver Homes, cites future development plans for their patio homes and lifestyle courtyard homes, noting that the later sell out quickly when a new plan includes them.  Weaver's next project is Forest Oaks in Butler, near the Aubrey Dubbs Golf Course with an opening at the end of 2021.  "Forest Oaks will have a clubhouse, pool and fitness center for all patio homes built," she added.  "Being adjacent to the golf course is an added amenity that allows homeowners to continue their golf game or introduce others to the game."  Other projects include builds in Jackson and Cranberry Townships, Sarver and nearby areas with work continuing in their current areas.  Freeport Greene, a new townhome community in Marshall Township and the North Allegheny School District, is in the works for Infinity Homes.  "More single family homes are on the docket for Infinity," reported Jodi Brennan.
As for the region itself, James Boltz stated that it's "almost impossible to name all the projects happening in the north without excluding some major ones."  He referenced the 10 to 20 percent growth in areas such as Cranberry, Pine and Adams Townships, and Franklin Park in the past 10 years.  "The quality of the school districts obviously have a lot to do with it but so do recreational facilities," he mentioned.  "North Park, conveniently located in the heart of the region with its 3,000 acres offers trails, bikeways, golf, swimming, ball fields, a 65-acre lake, and more than 80 pavilions with almost every township having first class recreational facilities."  He also credited the expansion of UPMC and Allegheny Health Network facilities and services as a draw providing "area residents with world class care without having to leave their neighborhoods along with adding hundreds of new job opportunities to the area."  Accessibility, public and private schools, colleges and universities, shopping, nature, state-of-the-art health care all add to the appeal of this region.  "Top it off with friendly and welcoming residents and you can understand why this area is one of the fastest growing residential and business communities in the state."  NH