Given all the evidence of the strong activity in 2020, it would be tempting to suggest that the housing market manage to thrive in the face of a global pandemic.
What would be incorrect, however, is to assume that the novel coronavirus COVID-19 did not influence the housing market. In ways both direct and subtle, the outbreak of the virus changed how Americans viewed their homes, perhaps for the long haul.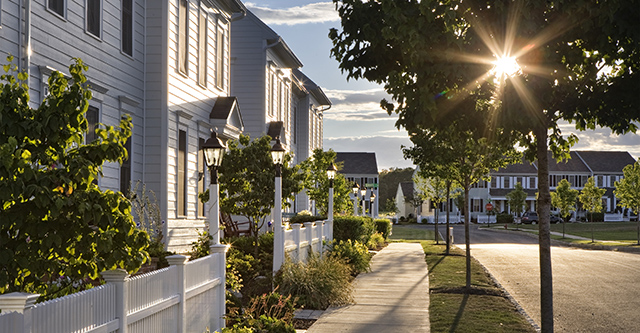 The pandemic brought with it terrible economic damage. Millions of people lost jobs and fears about rising evictions and foreclosures were not unfounded. But a series of government interventions, and the peculiar nature of a public health crisis, instead created a situation where the housing market was in an increasingly stronger position as 2020 unfolded.
With the hope that the rollout of mass vaccination will bring a return to normalcy by the summer of 2021, conditions are ripe for an even more robust housing market.
What did the pandemic change? As it turned out, people who were spending most of their time in their homes began to care more about how they functioned and looked. The American single-family home was transformed into the American office almost overnight. Homeowners looked in greater numbers to make home into a place of recreation. The gateway cities of the United States, – New York, San Francisco, and Los Angeles – became less attractive places to live.
What didn't change was the arc of the trends that were in place prior to the pandemic. There were not enough homes for sale to satisfy the number of people looking to buy them. Too few new lots for construction were being developed. Demographics were having a major influence on housing demand. New homes were becoming less affordable.
It is the latter trend that is most intriguing. Since World War II, it has been easy to predict a new construction boom in the offing. When demand for housing exceeds supply, it is new construction that is the relief valve. An overheated market, one where sellers routinely receive multiple offers on their home, has always preceded an increase in new home construction. Instead of a boom in 2020, however, what occurred was a continuation of the steady upward trend in new home construction. That trend has not been sufficient to satisfy the excess demand, and, in fact, the cost of new construction has made it prohibitive for a significant portion of the home buying segment.
What lies ahead for new construction in 2021? Will it be the year that new construction breaks out or will it be more of the same?
Understanding the Market
Looking ahead to predict the construction market should always begin with a look backwards. New home construction was on a tear as 2020 ended, both nationally and regionally. New residential starts for the full year of 2020 came in at 1.38 million units, an increase of 7 percent over 2019. Single-family construction was particularly robust, rising 14.5 percent year-over-year to 977,863 new homes.
Data from the Census Bureau on January and February 2021 starts suggests that the growth in housing construction will continue. New home starts fell in January and February, tumbling nearly 10 percent, with single-family starts falling 12 percent year-over-year. Permits for new homes soared in January and February, however, jumping to a 1.881- and 1,682-million-unit pace respectively. That marks the highest level since May 2006. Building permits are a leading indicator for housing starts, as measured by the government. Usually lagged 30-to-60 days behind permits, new home starts can be delayed by severe weather or factors like a shortage of materials. There was some feedback from homebuilders in February that starts were being delayed by the renewed spike in lumber prices, which reached 52-week highs several times during February.
Robert Dietz, chief economist for the National Association of Homebuilders (NAHB), noted that the slowdown since January was a result of uneven material availability and the hangover from the severe winter storms that battered much of the U.S. during February. Dietz pointed to the 36 percent year-over-year increase in the number of homes permitted, but not started, as a signal that construction was poised to trend higher.

In metropolitan Pittsburgh, single-family housing construction broke through with more new homes, 3,337 units, than in any year since 2007. Permits for new construction were up 11.3 percent year-over-year, even with an almost complete stoppage of work in April. New lot development has slowly increased over the past few years, setting up 2021 to see more new construction.
"I expect new construction to be strong just because there is so little inventory. I think that's going to benefit the whole market," says Darlene Hunter, vice president of new construction for Howard Hanna Real Estate Services. "I keep telling my agents to make new construction an option. The challenge with new construction is that the buyer has to be at a certain price point or it won't matter. Even with the production builders, buyers need to be looking in the low $300,000 or high $200,000 range or there won't be opportunities. In that price segment, $250,000 to $400,000, there is no inventory in most communities."
The difficulty in building affordable new housing is a byproduct of the health of the housing market and the demographics that are driving it. Baby Boomers are remaining in their family homes longer and driving the demand for over-55 communities. That has created a bottleneck in the market, keeping what would be move-up homes off the market. That, in turn, has suppressed the supply of starter homes, which the move-up home buyers would be selling. The imbalance in supply and demand has driven home prices higher and the shortage of developed land has had the same effect on land. Lots are more expensive, and builders can pass the cost on to eager home buyers. There are as many buyers in the market looking for bigger homes as there are for starter homes. Builders are choosing to build homes that mean more revenue and buyers are along for the ride.
"Our backlog is definitely greater. Our costs have gone up but our backlog is about 25 percent higher than last year at this time. There are just a lot more buyers right now," says Jeff Costa, founder of Costa Homebuilders. "The homeowner sees something on DIY Network or in Houzz.com that they want, and the production builders don't have it. They come to us with photos from the Internet."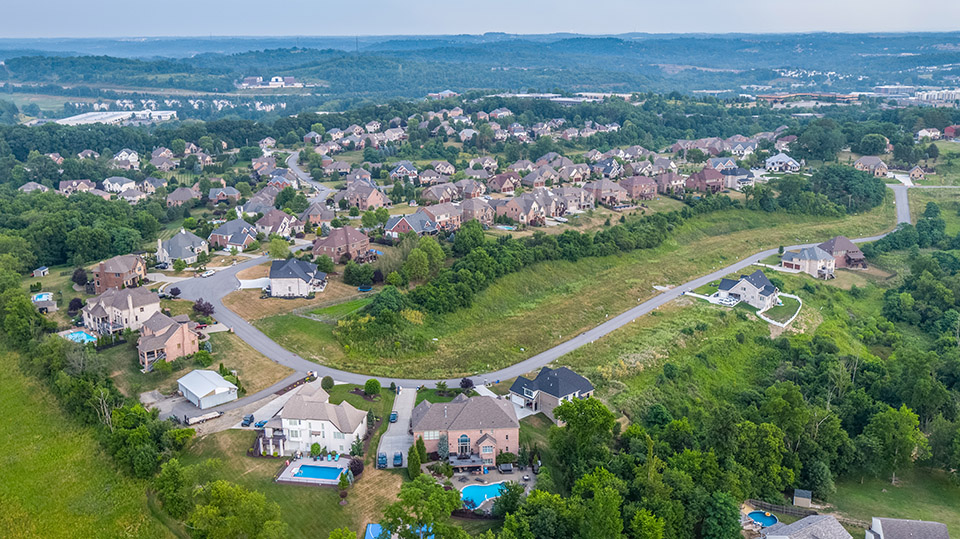 Costa is describing the practical application of what is a long-term trend in residential construction, the more discriminating buyer. Consumers, especially those who are Internet natives, have greater access to information about all aspects of how their homes look and function. With dozens of home improvement shows as entertainment, many more homeowners have come to believe that they can have their dream home, or an approximation of that. Production-style builders can only accommodate so much customization. To get what they want, home buyers have been returning to the custom builder.
"We are busier than we could imagine. Demand is very high. We have 20 homes under construction right now and the customer we build for is not the largest part of the market," says Mark Heinauer, president of Barrington Homes.
The upswing in demand has not been confined to the custom builders. Pittsburgh's top volume builder, NVR Inc., started 1,266 homes in 2020, an increase of 23 percent over 2019. The Ryan Homes brand of NVR saw a 38 percent increase year-over-year. Maronda Homes built 16 percent more new homes. Schumacher Homes, which specializes in building on an owner's private lot, saw its volume more than double in 2020. The housing market is seeing strong demand across the spectrum.
"I'm surprised that there haven't been more housing starts in the past six months, more lot development, and more spec houses. The escalation of the prices would reflect the cost of the new construction," says Howard "Hoddy" Hanna, CEO of Howard Hanna Real Estate Services. "We had a tremendous year in new construction sales, probably the best in 10 years but there is still not enough inventory. Remarkably, the inventory that is out there is priced pretty high."
Scarmazzi Homes is a hybrid builder that offers significant customization of floor plans that are developed by Epcon with the empty-nester in mind. After an increase of more than 10 percent in 2020, Scarmazzi Homes has experienced another rush of demand as 2021 started.
"Our backlog is 80 percent of what we forecast for the year," says Paul Scarmazzi, CEO of Scarmazzi Homes. Scarmazzi notes that, while it is a good thing to have so many homes in the hopper, being ahead of the game on sales exposes builders to more risks of volatile costs. "We were buying oriented strand board for $8 a sheet last year; now we are paying $37."
Rising and volatile costs present a potential wet blanket for the housing industry. The multiplying effects of factory shutdowns, supply chain disruption, soaring residential construction demand, and COVID-19 lockdowns created supply and demand dynamics that were constantly out of balance over the past year. Lumber has been the poster child for this volatility, running up to nearly $1,000 per thousand board feet in Mid-September 2020 before falling over $500 by the following month. After reaching a record price of $1,040 on March 15, 2021, the price plunged more than $250 by the end of that month. Other basic building materials have also spiked. Copper, steel, and diesel fuel have all experienced price increases of around 40 percent since February 2020. According to the Census Bureau, the producer price index for materials that go into a single-family home have risen 10.2 percent year-over-year.
While 10 percent is more than five times the rate of inflation in general, it's worth noting that the average rate of appreciation for an existing home sold in 2020 was more than 14 percent. While that doesn't make new construction a bargain – new homes for an average of $60,000 more than an existing home in January 2021 – new construction inflation is not keeping buyers from choosing to build.
"We haven't lost any clients but I'm certain there are people who haven't bought because of prices. Lots of people call for a price and then we never hear from them," says Costa. "The thing is if I give you a price you are good. If you keep moving forward and costs go up, that's on me. The people that are really struggling are the ones who got a price for me in 2019 and now are calling again for a price. Those people are frustrated. We have lost sales like that, but no one has been moving forward and then stopped."
Heinauer sees the volatility as just another cost of doing business. With the majority of the homes Barrington Homes has under construction selling for more than $1 million, even a spike in lumber prices tends to wash out.
"A rise in prices can be misleading. Somebody asked me a couple weeks ago if prices are going up and I reminded them that prices go up every year," says Heinauer. "It's not unusual to get notification of price increases in January. Are some of those COVID-related? Sure, they are. Does the increase in lumber prices affect the cost of a home? Sure. But does it affect whether someone builds? No. And if we sell a house and the costs go up, we have to absorb some of those increases."
One factor making it easier for builders and buyers to absorb (or at least accept) the higher inflation of certain materials is the low cost of borrowing for new construction. Mortgage rates were in the news in March because the 30-year rate jumped up to three percent, prompting concerns about a trend moving higher. The mid-March highs were, however, the same rates as those in the market as late as July 2020. Moreover, at three percent, borrowing costs are two percentage points lower than in summer of 2018, when rates briefly touched five percent. The recent run up in rates had to do with rather arcane macroeconomic factors – Treasury bond supply and concerns about inflation and an overheating economy – that were pacified by Federal Reserve Bank Chairman Jerome Powell. His reassurance to Congress that short-term rates would remain near zero for the foreseeable future seemed to put a cap on any upward pressure on rates.
At this point there seems to be very little that could throw a monkey wrench into the machinery for new construction. Lenders have softened their views about residential development, but the economics of development have not eased, making it unlikely that a glut of lots will be coming onto the market in 2022 or 2023. Employment, which is a major factor in housing demand, is going to improve steadily throughout 2021. Moreover, in Pittsburgh there is evidence that home ownership is still affordable.
Realtor.com studies the difference between average rents and home prices in all U.S. markets. Its February 2021 report found that buying a home was cheaper than renting in 15 of the 50 largest metropolitan areas in the U.S. Pittsburgh ranked third most favorable in the variance between renting and owning, with the median mortgage payment more than $100 less than the median rent for a two-bedroom apartment.
That favorable ratio may be one of the reasons that Pittsburgh has not seen the rise of a rapidly growing trend towards single-family rental development. Low interest rates have helped push returns on developing apartments lower. In many markets the barrier to purchasing even a starter home has increased, even as rates declined, and developers have been meeting the demand for single-family homes by building to rent rather than sell. Yield-starved investors have been flocking to these projects, which offer a hedge against changes in the market because the homes can also be sold in the future. The market conditions in Pittsburgh are 180 degrees from those which are best for single-family-for-rent development. That's a good thing for builders and buyers.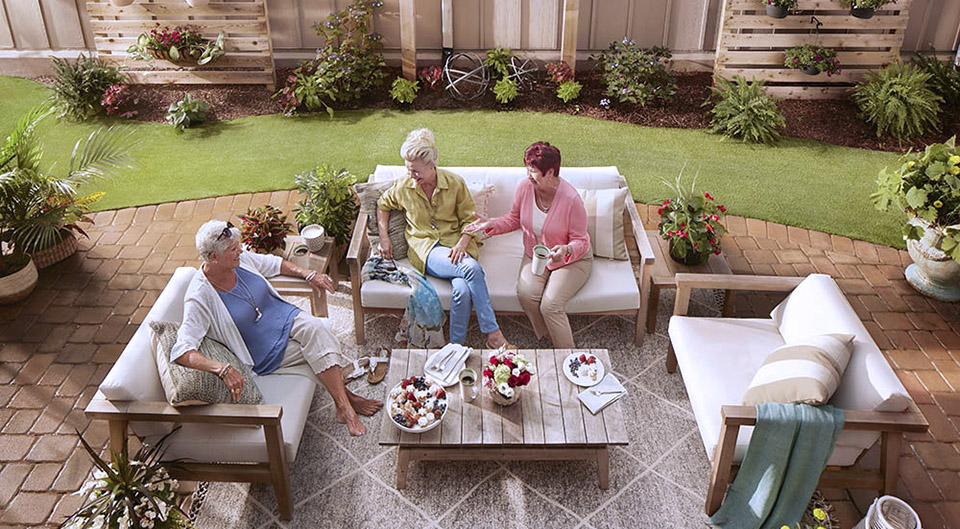 Understanding the Trends
While the secular trends of the housing market have proven to be more durable than a pandemic, it is obvious from the expressed needs of prospective home buyers that the pandemic brought changes in lifestyle that are changing how Americans expect to use their homes.
Jeff Costa sees a clear shift from his customers towards larger houses since the pandemic began. He notes that buyers want a bigger home but not necessarily a bigger lot. Heinauer observed the same trend last fall and has seen no reversal of the desire to make the most of the family home, even as the end of the pandemic seems to be in sight.
"Those trends are still holding. Buyers want to build a nicer, bigger house because they spent so much time in it recently," says Heinauer. "More of our buyers want swimming pools than I can ever remember. A swimming pool in the backyard is a stay-at-home vacation. We're hearing about two home offices also."
Darlene Hunter also listed two home offices among the new list of "must haves" buyers of new construction want. The list has grown since last March and Hunter is certain some of these changes will remain after the pandemic fades.
"People are definitely asking for two offices in the home, whether that's for each spouse or whether it's a work area for the kids. I think that will continue because people are going to be working from home long-term. We think a lot of companies are going to change their strategy about working from the office," she says. "Buyers are also asking for space that is hobby-oriented. That can be flex space, like space over a garage, but people are focused on their activities and asking for space to do them. Some of these things that are pandemic related are probably not going to change."
Whether choices are sparked by the extended time spent at home since March 2020 or the ubiquitous home improvement shows, home buyers seem to be reaching a new peak of customization amidst the housing market boom. That's a bit counterintuitive considering the market is skewed towards sellers, but perhaps it is because there is a premium on new construction that buyers feel empowered to ask for what they want. Regardless of the source of the trend, builders are responding.
"Our price point is $400,000 to $425,000, so we try to provide people with a high level of personalization without being too custom," explains Scarmazzi. "We made a strategic decision last year to hire a designer for the selections process. We are opening the design center in April so people can come to one place for those selections and options. We did that for two reasons. One was to provide the customer with a richer, more fulfilling experience that they can have fun doing. The other reason is that if we have salespeople making selections, they are trying to get to the next sale, whereas a designer is engaged in listening to customers, asking questions, and taking their needs into account so that we can consistently provide what the customer wants."
Another, more subtle, influence on new construction may be tied to those demographic trends. As the Millennial generation increases its share of home ownership, builders and real estate agents are hearing more requests for design elements that were last in vogue in the 1990s. Perhaps it's just a case of what was old is now new again, but a return to the style of the 1990s may also be a nostalgic nod to the childhood of the emerging generation of homeowner.
"Something that's a little surprising is that the design style from the 1990s is coming back. Two-story family rooms have been out of fashion for a while, but younger people have been asking for them. That doesn't mean they want to pay for them but I'm hearing from more and more builders that people are asking for it and they had to talk them out of it," Hunter laughs. "A formal dining room has also been out of fashion, but people are asking to have that back in their floor plans. Another small thing is adding a fourth bedroom on the third floor to economically get more space. We did some of that at Nevillewood in the 1990s and we're seeing that come back."

The reversion to the 1990s may just be coincidental, but if it is a nostalgic harkening back to the youth of the Millennial generation, homebuilders should be prepared for a new wave of faux finish painting, stained woodwork, floral prints, and track lighting. The Millennials have endured more financial hardship as young adults than their predecessors, but if the 25-to-40-year-old demographic cohort is beginning to move into its home buying phase to the same degree as its parents, it will be an influential group. Consider the enormous impact the Baby Boomers have had on the American home. Now add social media to the equation. That's a recipe for massive influence. It's likely that the growing number of Millennial homeowners is the reason that there are new design trends appearing in 2021.
"I'm surprised at where people are placing bars. Years ago, people would put bars in their basements but, when they entertain, the adults are all in the kitchen. Now we are seeing plans where a bar is located at the corner of the kitchen, dining room and the foyer. It brings the bar into the kitchen/dining room/great room area. It's not necessarily a wet bar. It's an informal place where people can hang out and eat, even if they don't drink," says Costa.
"Another trend that is appearing is white homes. Every year or so I would do a house with a white exterior but now we are getting a lot of requests for white brick with white grout and black windows," Costa continues. "I am also asked to build more modern homes than ever before. I have three going right now that are that style. That is not a lot, but it's more than before."
Although none of the local builders or agents mentioned multi-generational homes as a trend they were seeing, both the pandemic and the economic woes of the Millennials have contributed to an increase in multiple generations living under one roof. It's one of the reasons homes have gotten larger across the U.S. It's likely that this trend will accelerate as Baby Boomers age out over the coming few decades.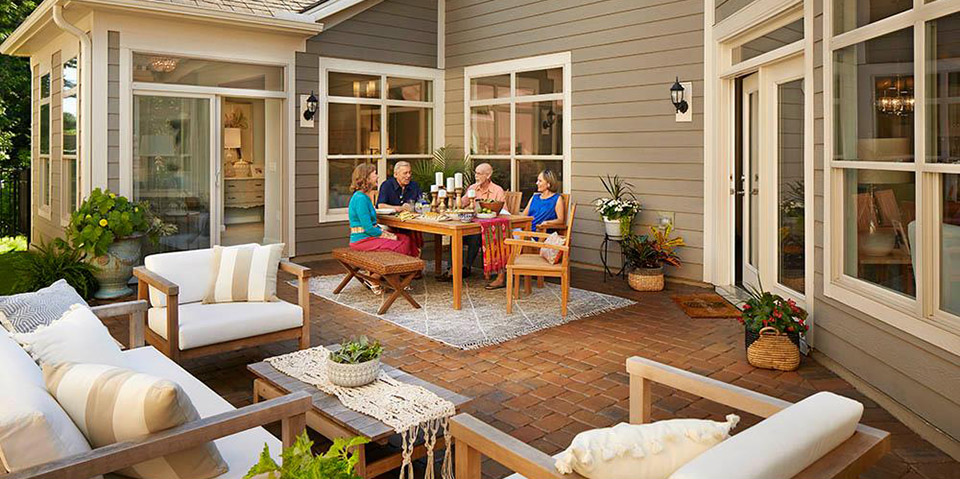 One trend that has not materialized in the Pittsburgh market, even as custom homebuilders regained some market share, is an increase in speculative building. Once the primary marketing tool for custom home builders, spec home construction disappeared after the mortgage crisis in 2007. The dominance of NVR in the Pittsburgh market suggested that a builder could achieve strong sales without the risk of maintaining a spec inventory. But lost in that analysis of the production style approach to homebuilding is the fact that the big builders kick off new neighborhoods with model homes, which act as spec homes in most respects. And few, if any, custom builders have the financial backing of a publicly-traded builder. Hoddy Hanna sees the spec home as a critical piece of the new construction puzzle and believes a different type of builder is filling that niche.
"In the market for homes below $500,000, I see house flippers as the spec builder of the 21st century. I'm seeing flippers buy houses for $150,000 or $200,000 in markets that are not in the top school districts, renovating them and selling them for $350,000 or $400.000," Hanna observes. "In these neighborhoods that are not in high demand, if you build a new house it is in high demand.  Flippers have changed the middle American home market."
Data supports Hanna's theory that new construction in secondary markets – communities with school districts that aren't on all the "top ten" lists – sells quickly. Pitell Homes began construction in Fall 2019 on a 19-lot plan, called Ross Park Trails, adjacent to Ross Park Mall in North Hills School District. As of October 2020, the permit was pulled for the last lot. In Kennedy Township, Ryan Homes started construction on the model for its 41-lot Kennedy Pines community in Sto-Rox School District in December 2019. The last lot sold out in early 2021.
"Three years ago, Ryan probably would not have done a deal in Kennedy Township," says Hanna. "That's a prime example of a place where land values are relatively low and new construction should be booming. If the home is new, people will buy it."
Taken as a whole, the trends in new construction reflect a market in which buyers have changed their attitudes about the family home. The family home still represents the single biggest asset most Americans will own and the lifestyle changes brought about by COVID-19 may have restored confidence in the home as an investment that was shaken by the financial crisis in 2008.
In spring of 2020, when the pandemic rocked the U.S. economy, the downside risk to the housing market was unknown and significant. For a variety of reasons, the worst fears about the housing market did not come to pass; in fact, the housing industry may be stronger today. A perfect storm of limited supply, growing demand, cheap money, and a roaring economy appears to be headed straight for the residential market one year after the U.S. went on lockdown. The forecast is for more new construction.  NH