By Vanessa Orr
One of the major benefits of living in Pittsburgh and its surrounding communities is the ability to take advantage of the riverfront. Sitting between the Allegheny, Monongahela and Ohio Rivers, the area offers a wealth of water-based activities—including boating and fishing—in addition to stunning views.
Miramar Landing, a new townhome community being built by Ricciuti Enterprise, Inc., will provide residents with right-on-the-river access, as well as a location close to shopping, dining and entertainment. The project, which will break ground in October 2022, is expected to welcome its first occupants in summer 2023.  
A Home for Every Demographic
"We believe that this new development will attract people from all demographics, including young families, empty nesters and single professionals," said Dom Ricciuti, Jr., who owns the company with his father, Dom Ricciuti, Sr. "It is a truly diversified product."
The three-bedroom, 2.5-bath units will offer 2,700 square feet of living space. Base units include master suites with large walk-in closets and custom-built ceramic showers, and great rooms feature linear direct vent-style fireplaces. The kitchens include granite countertops and stainless appliances, and each unit has a deck off of the main living area, as well as a covered patio below. All come with two-car garages.
"There's a nice amount of outdoor living space within each unit," said Ricciuti. 
Custom options can include elevators for those looking to age in place, as well as fourth bedrooms and game rooms for younger families or single professionals who like to entertain. The footprint can expand to up to 3,100 sq. ft.
"This property is really good for right-sizers who don't want to have to maintain lawns and gardens, and they can eliminate steps by including the elevator option," said Dennis Cestra, Jr., president of Pennsylvania region, Howard Hanna Real Estate Services. "At the same time, the units are pretty big—from 2,500 to 2,700 square feet, which would be perfect for a move-up buyer. And without the maintenance issues, they can spend their weekends biking trails instead of mowing and mulching."
When completed, the development will consist of 38 single-family attached townhomes situated in 19 buildings along a private road, which are expected to sell for between $615,000 and $700,000. More than half of the units will be built with a view directly to the river. A dock with up to 71 spaces will be available to home owners, and direct river access will be provided for residents, including a common patio overlooking the river and a gravel fishing and picnic area.
"Miramar Landing offers the perfect lifestyle for singles, couples, young families and empty nesters who want to live along the water," said Darlene Hunter, vice president and Regional New Homes manager, Howard Hanna, who is marketing the new homes. "The fact that buyers can add elevators makes it even easier for those who want to avoid steps, and its affordable price point makes it a wonderful option for those who cannot budget for higher priced options." 
"One level living is really hard to come by in today's market, so having the option of including an elevator gives buyers the affordable functionality of a one-story home," agreed Cestra. "At this price point, people could even buy one as a second home. Someone who wants to have a condo in Charleston, SC, for example, could sell their big family home and buy a townhouse here as well as a property down south."
The development is located close to Rt. 28, and is less than four miles from the Waterworks Shopping Center in Fox Chapel, the town of Harmarville and the Pennsylvania Turnpike. It is located within the premier Fox Chapel Area School District.
"Townhomes in this area sell really well initially, and also have great resale value," said Cestra. "Waterworks is right down the street, which provides great access to shopping and restaurants. Turn right and you head into Harmarville, which offers similar amenities. And you can get to Oakmont easily as well.
"From a pure product standpoint, looking at new housing starts right now, Miramar Landing is a fantastic opportunity," he added. "It's been in the works for a while, and it's exactly what the market needs. The fact is, we could use a whole lot more properties like this."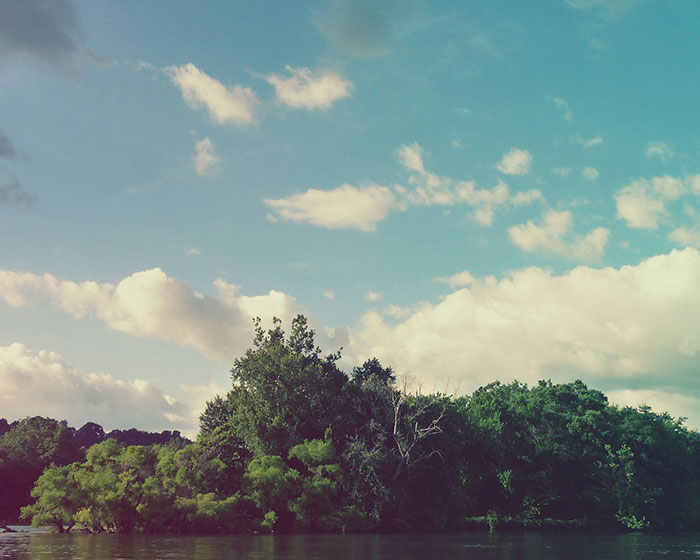 Breaking Ground on the Riverfront
While Miramar Landing is a new development, the idea of building homes on the site of the former Bell Harbor Yacht Club is not new. In 2008, a different developer had planned to build a high-end housing development at the site, which was expected to include 40 three-story townhouses with elevators.
"While that plan was approved, there was some kind of issue with the partners and the deal fell apart," explained Charles Steinert, Jr., PD, director of community development and township engineer for O'Hara Township. "The property sat for more than five years before Ricciuti Enterprise picked it up. 
"After undergoing an engineering review, they made some modifications to the plan and resubmitted it," he continued, noting that the new development will have two less homes than were previously proposed. 
Steinert, who performed the engineering review for the O'Hara Planning Commission and Township Council to make sure that it was in accordance with the Riverfront Overlay District, is happy to see that the site will finally be developed.
"Right now, the site consists of an old boat marina, and the docks are in poor shape," said Steinert, adding that some maintenance has been performed to the docks to keep them functional. The building that housed the office and banquet facilities for the marina has been demolished.
"The improvements that will take place include widening and paving of the section of River Road through the development and creating the privately owned public spaces," he added. "These improvements are a requirement of the Riverfront Unit Development in the township's zoning ordinance." 
While Ricciuti is excited to start building, a stormwater issue—and of course, the pandemic—extended the original construction timeline.
"We were delayed, in part, because a storm sewer line needed to be put into the property before we could start development," explained Ricciuti, who is working with Energy Transfer to replace the pipe from their facility to the river, which is expected to solve flooding issues along Freeport Road. 
"Once the pipe is in, the rest of the development will get underway," said Steinert, who approved the building plans in early September. "The biggest challenge then will be to bring in the amount of dirt that they need to raise the site, but that's coming from a nearby site, so it shouldn't add too much to the cost."
Once roadway construction is complete, River Road will be dedicated to the township, and the private road that leads to the homes will become the responsibility of Miramar Landing's homeowners association (HOA).  
Just like any project undertaken in the past couple of years, Miramar Landing was impacted by the pandemic. "COVID absolutely affected us—we are nearly a year past our initial projected timeline for starting," said Ricciuti. 
"A lot of that has to do with the fact that everyone was working remotely and a lot of things had to be handled virtually," he said, noting that despite this, approvals from O'Hara Township went smoothly and they were extremely supportive. "Other approvals, like those that had to go through government agencies and the utilities were much more difficult or delayed because of the virtual aspect."
One thing that has not affected the project—at least so far—is supply chain issues. "We haven't really had a concern about materials because we've had time to procure materials and work out pricing," said Ricciuti. "We know what's available, and though timing is always an issue as far as lead times, that's why we work with customers to make their selections early enough in the process.
"We're excited to finally be at the point we are—it's been a process," he laughed. "But we're ready to break ground, and we're glad that we'll be able to contribute to O'Hara Township and the Fox Chapel School District with more people—and more taxpayers—moving into the community."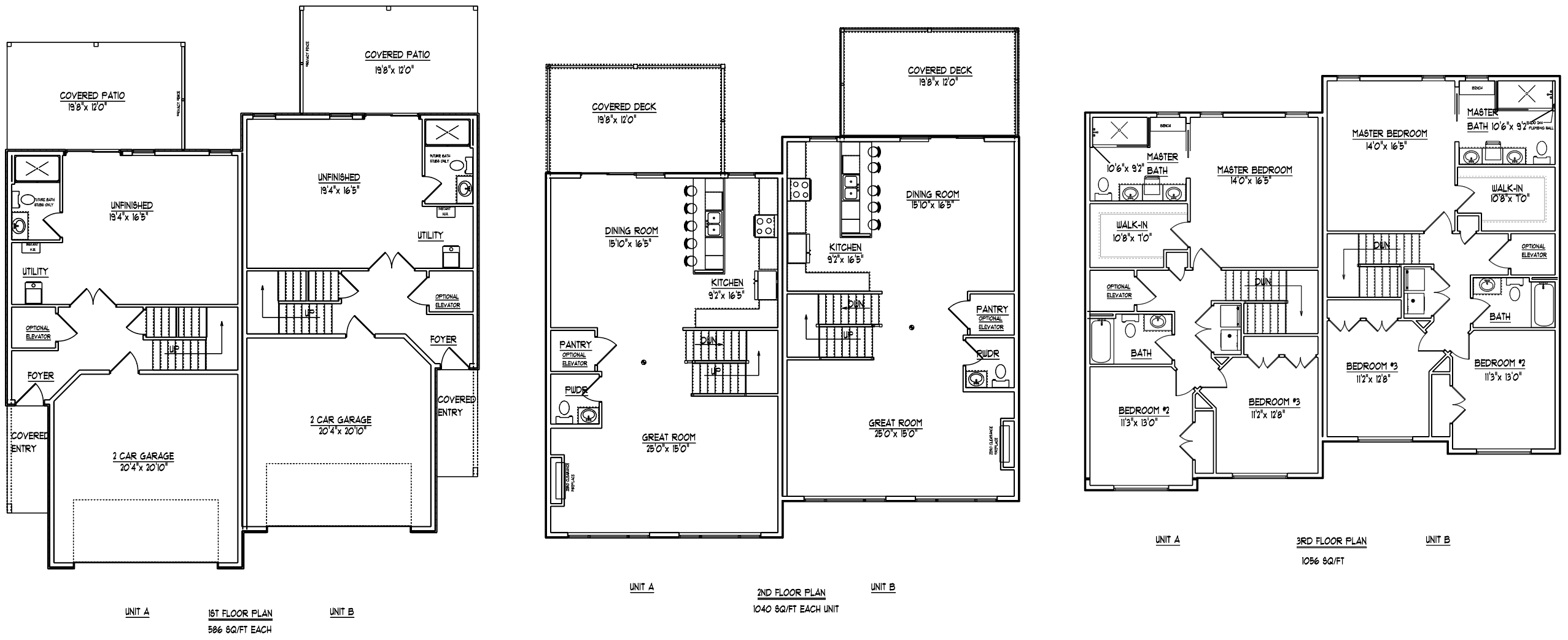 A Sterling Reputation 
One of the benefits of purchasing a home in Miramar Landing is that design/builder Ricciuti Enterprise is known for its ability to create beautiful, comfortable, custom-made homes.
"I find them very, very fussy—and I mean that in a good way," laughed Hunter. "Their attention to detail is unsurpassed, and their quality finish work is outstanding. They are proud of what they do and it shows in their work. 
"Not only do they think through the plans, but they consider how people will use the home—they work through the entire process," she added. "It's not about what can I save cost-wise here and there; it's about whether the product is appealing and whether homebuyers will be getting the most for their money."
Ricciuti Enterprise began in 1958 with Dom Ricciuti's grandfather. His uncles and his father all joined the business, and today, Ricciuti and his father, Dom Sr., are partners in the company. 
"We're pretty much the next evolution of continuous home building with more than 60 years of experience," said Ricciuti. "We are focused on the future, and we continue to evolve as the home building industry changes.
"Being a custom builder, we pride ourselves on helping to transform the lives of our clients by providing functional, inviting homes," he added. "We provide a quality product that gives clients' peace of mind that their home has been done right."
Almost everything within the home can be fully customized, including the cabinetry, flooring and finishes. "Buyers don't need to worry that this will add to the timeline, because we've got this down to a science," said Ricciuti. "We know when to have them select items so that we stay on track and on budget, and deliver on time."
"Unlike a tract builder that needs to offer certain things at a certain price point, Dom has the resources to truly customize a home," agreed Hunter. "It can be standard or up to the nth degree." 
Howard Hanna is now in the process of creating brochures and renderings as well as a virtual realization walk-through model of the homes.
"We expect to have something up virtually within the next 60 days, and to start our preselling campaign in the next 90 days," said Hunter. "We can't wait to talk to buyers—there's such anticipation for this project, and so much pent-up demand." 
Because of its central location, Hunter expects that the homes will pull people from surrounding communities, including Harmarville, Blawnox, Fox Chapel and Oakmont.
"We've had so much success with riverfront properties in the last 10 years—Pittsburgh has a big water-based community, and people want to live closer to the water," said Cestra, who is expecting the units to attract widespread interest. 
"It's nice to see something happen here after years of plans being presented and forgotten about," added Steinert. "I'm pleased to see this site finally come to fruition."  NH