With the pandemic behind us, hopefully, and a concerted push toward new economic development east of Pittsburgh, new housing looks even brighter for Westmoreland and eastern Allegheny Counties.  For example, Westmoreland County officials, Westmoreland County Industrial Development Corp., and others believe investing in communities, such as with the expansion of the Westmoreland Distribution North Park in East Huntingdon Township, will aid in economic growth and new jobs for the future, citing "the county's industrial park system is a driving force of economic growth."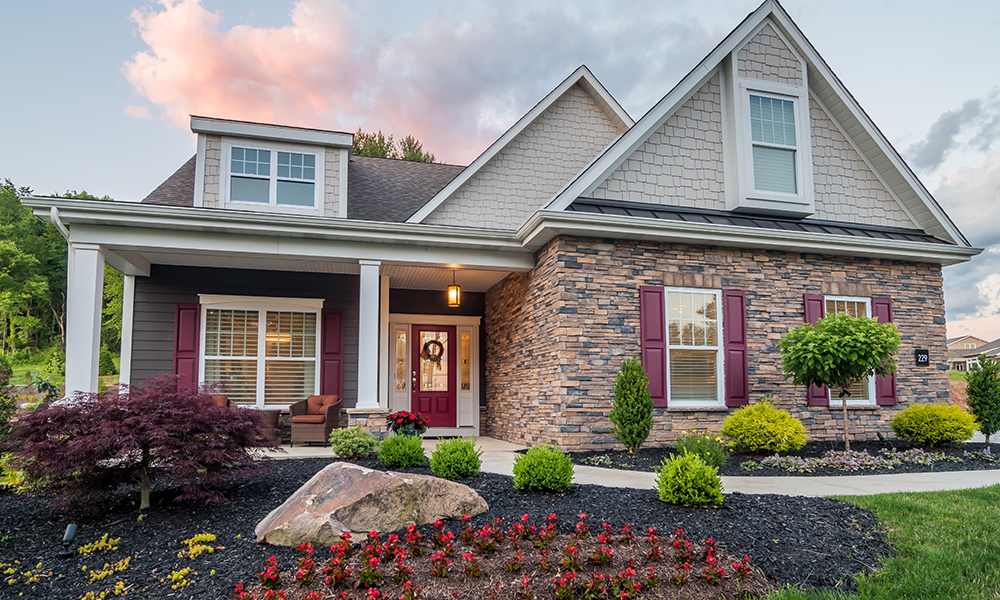 Further, the county most recently became the beneficiary of an investment creating a "major, innovative-focused manufacturing operation" called a "major milestone in this journey, helping to revitalize an area once central to American industry and bringing back much needed, sustainable jobs," all through the cooperative work of public and private partnerships as well as among elected officials, educational institutions and local philanthropic groups with the goal of bettering the region today and in the future.
One could extrapolate that as new job opportunities are realized, a reason to come to southwestern Pennsylvania or stay after vocational/technical training or high school/college graduation may begin to mount.  In turn, the need for varied types of housing may also peak east of Pittsburgh.  When you couple the growth of pending job opportunities with other, more intimate lifestyle factors, the roots of housing interest grow deeper.  "I believe the eastern areas of Pittsburgh have always been appealing," added Darlene Hunter, Vice President and Regional Manager, New Construction, Howard Hanna Real Estate.  "Generations of families often remain in areas of family origin.  The eastern part of the city is rich with history, culture and recreational facilities and has only continued to grow and expand."  For Jason Corna, Vice President, Residential Division, Kacin Companies, reasons for building in the east are personal.  "The majority of our team was born and raised in the east," he said.  "This gives us a level of comfort and familiarity within the eastern communities.  We know the area and have access to trusted suppliers and a great labor force that allows us to operate at our best."  Helene Nseir, Realtor and New Construction Specialist, Berkshire Hathaway HomeServices The Preferred Realty, noted that people originally from Westmoreland County tend to gravitate homeward after living elsewhere.  Recently, she helped an out-of-state couple with the purchase of a lot for new home construction in the county, with the couple's sole desire for moving was to be closer to family.  "This simply is not a 'one-off' case," she explained.  "I see this all the time, even in existing home sales."  Also, she has been taken aback by the seeming allure of the area's new attraction, Live! Casino Pittsburgh located within Westmoreland Mall.  "You would be surprised at how many people tell me the casino is a big draw! Scott Ludwick, Realtor, Scott Ludwick Team Leader, Berkshire Hathaway HomeServices The Preferred Realty, added that lower taxes and lower crime are among the top reasons for seeking new homes in Westmoreland County.  "With so many people now being able to work from home, at least a few days a week, there's no point in having to live in or closer to the city.  Further, I think living near family and friends continues to be a draw for all demographics.  I also seem to get several older couples each year who had moved to Florida or Arizona that end up coming back due to the heat and traffic in those areas," he concluded.  Dan DeBone, President and CEO, Westmoreland County Chamber of Commerce, referenced the Reimaging Our Westmoreland document, a comprehensive plan embraced by the county in 2018, citing its goal to attract, develop and retain a workforce to sustain a healthy economy here.  Most succinctly, he advised that housing was one of many items needed to help regrow Westmoreland County.  He further revealed that, through a process of public engagement, additional housing options were identified, one in particular being multifamily dwellings, with participants viewing this type of housing needed to "support the desires of aging seniors and young professionals.  A variety of [housing] types would not only accommodate the need of the existing population but also help attract new residents."  DeBone concluded that "providing housing options throughout the county will help attract new residents to areas across Westmoreland and allow them to stay as they progress through various stages of life," a positive aspect for an area declining somewhat in population.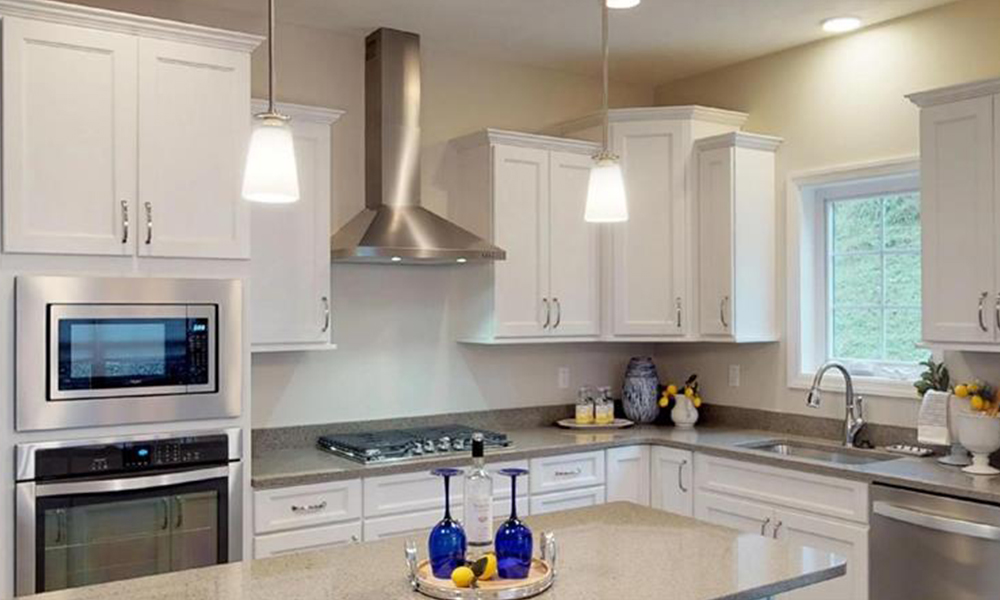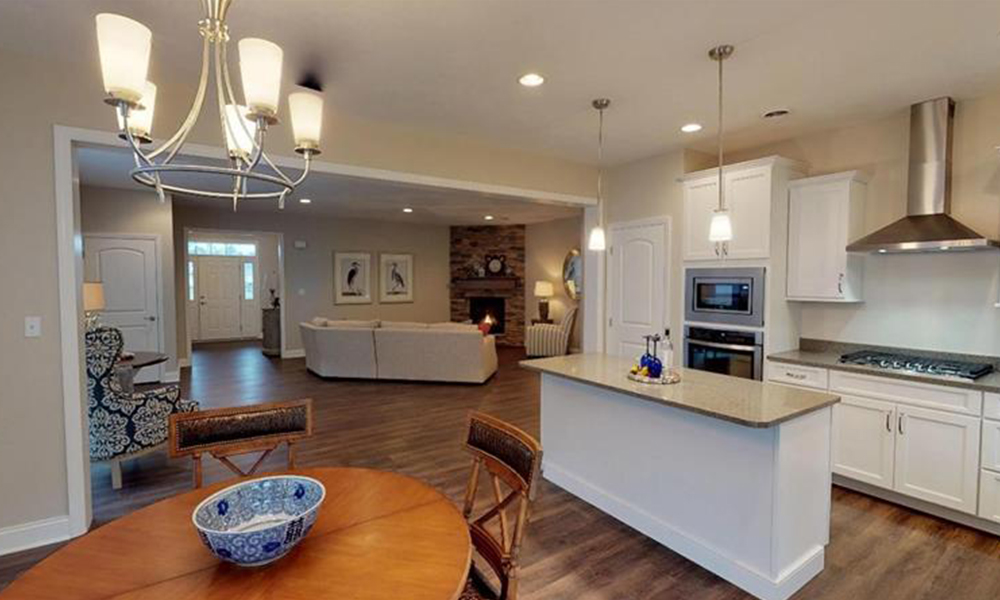 So, what are people looking for when making the move eastward and how has pricing affected that decision?  Darlene Hunter referred to new construction by Suncrest Homes, high end builders of single-family homes and multi-family products in Murrysville, Penn Township and other areas in Westmoreland and eastern Allegheny markets.  Conferring with Maureen Ruefle, one of her top Howard Hanna new construction agents and part of the family owning Suncrest Homes, Ruefle relayed that buyers are primarily local, ones who are either rightsizing into larger or smaller spaces or looking for a different use of space.  "If they are relocating back to Pittsburgh, there's some Pittsburgh connection," Ruefle said.  "Maybe it's family or perhaps they've lived here before and want to retire here.  We are also finding this equally true at our community called The River's Edge of Oakmont."  Hunter continued that she is seeing a variety of housing products.  "There continues to be a great need for patio homes for those homeowners who are rightsizing into a different space."  She remarked that townhomes for first-time buyers, singles, couples or anyone who wants low maintenance living are in demand as are single family homes for those who just want more space or who want to build their luxury dream home.  "In this [eastern] corridor, there are not too many mid- to high-rise condominiums, but certainly apartments and senior living facilities continue to grow."  Case in point … new rental units, called Town Square Senior Apartments just off U.S. Route 30, Greensburg, and built by Clover Development, were rented out in less than three month of building completion.  Nseir is recognizing a good mix of buyers currently, but very little inventory.  "Single family new construction is appealing to families and couples," she remarked.  "But I continue to have many people looking to find single living homes, condominiums or townhomes with first floor primary bedrooms and then some space for friends and family who may come to visit.  All of these communities include an HOA (Home Owner's Association) fee and have varying degrees of maintenance.  Many buyers in this market are looking for someone else to do yard work and snow removal, but want to maintain independence for outdoor living spaces."  She affirmed that buyers looking at these places are also interested in some amenities with pickleball courts high on the list along with a common room for gathering with friends.  She has seen very successful senior-type communities that continue to be popular in the east such as the Kacin communities, Snoznik properties in Penn Township and Totteridge in Greensburg, which also includes a public golf course adding to its attraction.
Jason Corna, Kacin Companies agreed that the majority of their buyers already live in the east.  "Our audience is looking for floor plans to fit their needs.  Many are looking to downsize and/or rightsize while staying close to family and friends."  Kacin's current projects include Hillstone Village in Murrysville and North Meadow, Washington Township, with both communities offering low maintenance living options.  "Our carriage homes at Hillstone Village range from 1,840 square feet to about 4,800 square feet with packages starting in the $530,000s," he noted.  "The designs are very customizable with options to finish the basements and add second floor living spaces."  He continued that single-family homes start at 2,100 square feet and can exceed 5,000 square feet with packages starting in the $680,000s.  This community also boasts sidewalks, a pickleball court, a bocce court, and an upscale clubhouse for gatherings.  Kacin's North Meadow community offers a mix of patio homes ranging in square footage from 1,600 to 2,400 with packages starting at $398,900.  Stand-alone selections include five customizable single-family home designs as well as one-of-a-kind custom builds at 1,700 square feet and up with packages starting at $460,000.  "The majority of our home designs are ranches or have first floor master suites," Corna said.  "These designs are attractive to buyers looking to downsize and/or rightsize."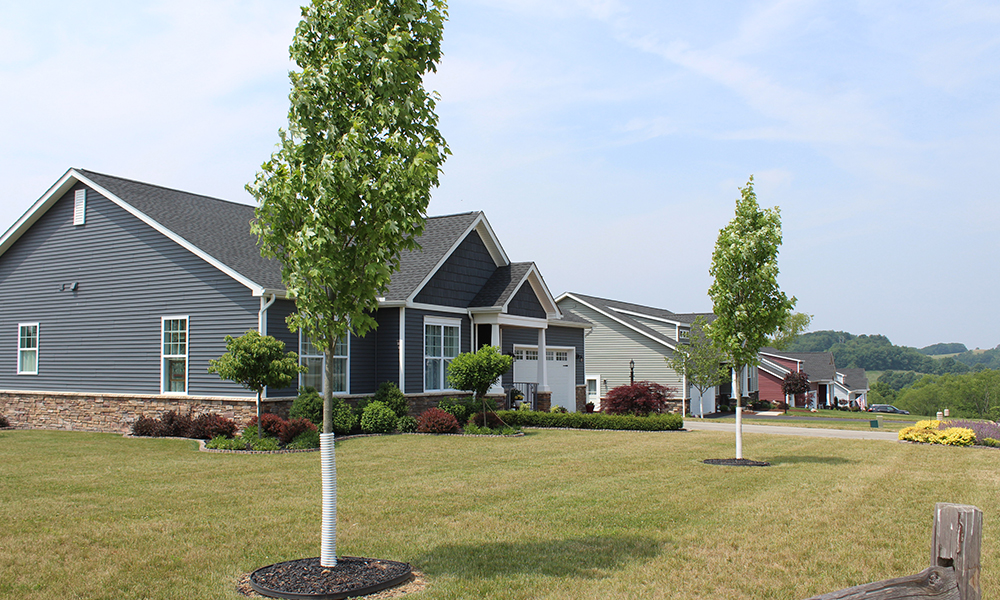 Dominic Scalise, President, Scalise Homes based in North Huntingdon, and Victoria Scalise, Associate Broker with Scalise Real Estate, also believe the eastern sector, particularly Westmoreland County, remains popular, in part due to its proximity to the Laurel Highlands, its low taxes, established communities and quality school districts.  "We are seeing a lot of interest in detached, single floor, ranch-style homes for empty nesters who wish to remain in the eastern suburbs," asserted Dominic Scalise.  "We see maintenance-reduced type living as being important to our customers and have had a great deal of success with our villas.  We continue to see steady interest in single family homes, notably one floor level plans."  A design build company for more than 40 years, Scalise Homes offer generous customization matched to the owner's lifestyle and tastes.  Living in The Legends, Scalise's latest project conveniently located in North Huntingdon and referred to as a "border" township, means residents enjoy easy access to Pittsburgh and the Pennsylvania Turnpike as well as close proximity to shopping, restaurants, schools, churches and recreation, all in a peaceful, picturesque setting.  Those seeking homes at The Legends represent a mix of age groups with couples and singles beyond childbearing years leaning toward the paired villas Scalise explained.  The elegantly designed homes feature high end interior finishes and dramatic exterior elevations sure to suit varied lifestyles and aesthetic appeal.  Now, Scalise is building out the remaining lots in Phase 3 of The Legends for custom homes along with two pairs of villas ready for construction.  A large plot of land adjacent to The Legends will be developed soon but with no specific timeline determined at
this time. 
For more than 40 years, Ray Snoznik has been adding to an extensive resume of custom built, single family homes constructed in Allegheny, Butler, Washington and predominantly Westmoreland counties, building on private lots throughout these counties.  Snoznik's latest development is the Village at Kistler Ridge in Penn Township, Westmoreland County.  Located in the preeminent Penn Trafford School District and centered among Greensburg, Murrysville and North Huntingdon, the property was formerly Kistler's Golf, a once popular spot for golfers practicing their putting and driving skills.  Using Penn Township's PRD ordinance, Snoznik's vision for the land was to build a mix of patio and single-family homes along with mixed use space/apartments.  Phase I of the project included 28 paired villas.  "This phase offered picturesque views and low maintenance living," said Snoznik.  Currently, the villas in Phase I, as well as single family homes in Phase II have sold out.  Now selling homesites in Phase III, this latest complement to Kistler's Ridge contains Snoznik's exclusive home plans, designed by Values That Matter, with Sustainability, Affordability and Functionality as the three key components, and signature open concept floor plans with fresh, modern designs.  The single-family homes in Phase III also feature slab or 13 course full basement foundations and many options for customization.   Construction is underway on several speculative (spec) homes, all customizable.  Interest in the homes has come from a mix of age groups.  Ranch style, story and a half, and two-story homes will range from 1,700 to more than 3,000 square feet.  Front elevation options include the Modern Farmhouse, Prairie/Mid-Century Modern and Craftsman styles on its 48 total lots.  The materials used in Snoznik's homes include some of the best products on the market, such as James Hardie cement siding; Owens Corning roofing; Silverline and Anderson windows; Astria fireplaces; Wolf cabinetry; Silestone quartz countertops; Whirlpool and LG appliance; Kohler, American Standard and Moen plumbing fixtures; Lennox HVAC equipment; Karndean LVT flooring, and Shaw carpeting.  Kistler Ridge amenities will include green space, a walking path, pickleball, and a tot lot among others.  "We feel that folks will be pleasantly surprised with the type and range of amenities being offered," he added.  Also planned is a mixed-use building with one- and two-bedroom apartments located above what will be a diverse mix of ground-floor retail and professional spaces, offering a sense of community and convenience, integrating residential living with local commerce.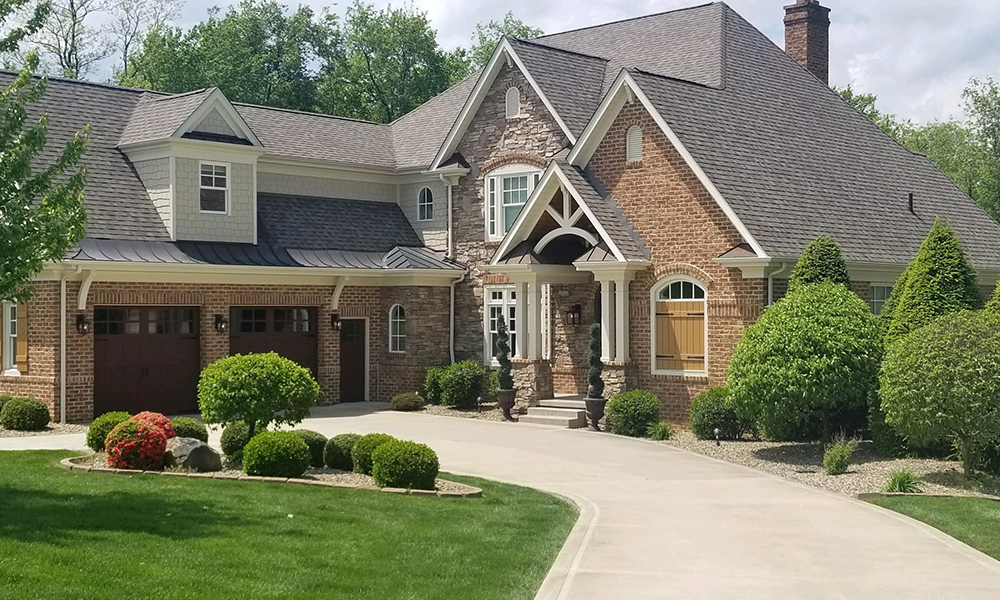 Lush green spaces, meager traffic congestion and a pastoral environment may be the defining hallmarks of eastern Westmoreland County according to Jim Thomas, Owner, Jim Thomas Construction Company based in Pleasant Unity.  Building single family homes and active senior communities since 1981, Thomas has noted a trend since 2020.  "During and after Covid, any number of people left the city (of Pittsburgh) and other, more populated urban areas, perhaps looking for healthier living," he posited.  That may be evidenced by the demand for his 55+ active communities, three in Derry Township, all completed, and his latest build under construction just off U.S. Route 30 on Frye Farm Road, Unity Township, which is garnering great interest.  This project features patio homes ranging from 1,450 to 1,700 square feet of living space, two-car garages and low maintenance in its 59 duplex units, three triple units and one quad unit, available from $315,000 to $399,000.  "There is a huge desire for this type of living," Thomas said.  "I've seen a big influx of people coming from out of state who, once they retired, wanted to come back to this area.  Some cite the reasonable cost of living here while others take note of the quality healthcare in the region."  Many of his clients are couples and some singles who can pick their lot and unit featuring hardcoat plaster, customizable interior finishes, exterior stone and siding, a 30-year roof, patio, concrete driveway and sidewalks with 20 percent of the homes offering a basement.  He also sees that as prices and interest rates begin to stabilize, people are exceeding the minimum down payment on a mortgage.  "I've known customers placing 30 percent down and some 60 percent of customers are using higher amounts of liquid cash for their purchase," he added.  On site every day, all day, Thomas and his crew take great pride in their builds that are satisfying a growing need in the county.    
But with inflation and rising interest rates as a concern, how has the current economy affected building and buying?  Darlene Hunter shared that price is a challenge for all builders, including custom and production builders, as inflation has hit the building industry.  "While we are seeing commodities such as lumber stabilizing, other building materials have risen, affecting the end product," she explained.  "I would say it's a challenge to build a single-family home under $600,000 to $700,000 for a custom builder in a developed plan.  The cost of raw land and developed pad-ready lots has also escalated, contributing to higher prices."  But Hunter sheds some brighter light for those who desire that new construction.  "While some buyers have held back because of higher interest rates, for those who really want to build, there are enough creative financing options to help with the higher rates.  Luxury buyers also are often able to use more cash to finance their project and take a smaller mortgage or no mortgage at all."  Helene Nseir noted that new construction and the uncertain time frame to build has affected some people's decision to choose an existing home.  "We are still seeing a few homes that are selling over the sale price because of the limited inventory."  She still sees the demand for local housing and new construction on the rise as witnessed by weekly calls from buyers interested in building a new, single family home despite inflation and interest rates.  Finally, Dominic Scalise relayed that the cost of money will always influence home building/buying.  "The cost of new construction has stabilized but is not coming down," he cautioned.  NH