Alvin Toffler, the American writer, futurist and businessman known for his work discussing modern technology once noted that technology is "The great growing engine of change." Over the past twenty-five years or so, changes in technology have never been more apparent than in new home construction as well as the desire to retrofit older homes with "smart" upgrades. According to an article on otelo.com, a telecommunications provider for business and residential voice and data communication solutions, home automation had its genesis with the invention of the thermostat and "has developed into one of the biggest and fastest growing markets in technology." From the introduction of the thermostat to today's plethora of "smart technologies", such as self-watering planters, pet cameras, smart bath tubs and automatic garage door openers, how can potential home buyers and home owners decide what is a boon or bust when it comes to their home automation needs?
What is a "Smart Home"?
It's no secret that the terms "Smart Home" and "Smart Technology" have ensconced themselves in the current lexicon. It is also no surprise that many using these technologies do so without realizing their full potential. Case in point: the Amazon Echo. Generally used as a hands-free speaker controlled through voice to play music, the device also can be used to make calls, send and receive text messages, search the Internet, and command Smart Home devices, among other marvels. This, in and of itself however, does not a Smart Home make. Techtarget.com tells us that a Smart Home is "… a residence using Internet-connected devices to enable the remote monitoring and management of appliances and systems such as lighting and heating." Further, it defines Smart Technology, often referred to as home automation or domotics, as something that furnishes homeowners with "security, comfort, convenience and energy efficiency by allowing them to control smart devices, often by a smart home app on their smart phone or other networked devices. A part of the Internet of Things (IoT that interconnects each appliance and device with another), smart home systems and devices often operate together, sharing consumer usage data among themselves and automating actions based on the homeowner's preference." It all sounds complicated and very sci-fi but, as sociologist and writer Daniel Bell opined "Technology like art is a soaring exercise of the human imagination."
That imagination was sparked with the 1970s release of what was called the X-10, a communication protocol for home automation and what would become the Smart Home. A radio frequency burst of digital information running along existing electrical wiring, "the signals convey commands to corresponding devices, controlling how and when devices operate." While not fully reliable, later, more costly versions followed. Circa 2005, Insteon put forth technology that married electric wiring with wireless signals. Other protocols ensued while refined X-10 technology continues in wide use today. Founded in 2010, Nest Labs produced its Nest Learning Thermostat (2011) and created other smart products, ultimately being acquired by Google in 2015. Likewise, Smart Things Inc. set out on a campaign to back its smart home system (2013) that was acquired by Samsung in 2014. Currently, providers including Amazon, Apple and Google offer smart home products featuring all manner of uses.
What Products Are Available
The list of Smart Home technologies continues to grow with each passing year. For example, Lauren Smith, in her May 2018 House Beautiful article titled "15 Smart Home Must-Haves That'll Make You Feel Like You're Living in the Jetsons" lists some of the newer, distinctive technologies as well as those that are becoming more common. Items such as light dimmers (controlled from anywhere in the home with a Lutron kit or Amazon Echo) and security cameras (Nest Cam, that sends phone alerts or emails with photos detecting outdoor activity and featuring a speaker) are becoming de riguer. Others offer convenience and luxury, perhaps not readily considered: the Smart Baking Scales in which you select a recipe and a quantity, with the scale determining everything you need; Motion Sensor Garbage Bins for touchless disposal of waste, and the Smart Bathtub for the ultimate in luxurious bathing (fill the tub and music, from its pre-programmed mixes or your preferred settings, creates waves that ripple through the water. By the way, when empty, the tub acts as a Bluetooth speaker!). For those who enjoy entertaining, Smith listed the Samsung oven with its optional divider as a must-have. The divider creates a double oven effect for baking two recipes at once. Connected to Wi-Fi, it allows the individual to adjust the temperature from a smart phone without skipping a beat with guests. For those watching their diets, smart plates and forks will monitor calorie intake while a smart refrigerator can show how often it is being accessed, let you know if the door is ajar, and even stream television. After company leaves, you can enjoy a relaxing shower using intuitive screen technology to adjust heat and steam settings after which you can do a little evening reading knowing your self-dimming light bulb, with its Drift Light functioning as a normal bulb, will slowly fade in 37 minutes after two flips of the switch. By the way, 37 minutes is said to be the average time of a sunset and, the warm light tone is said to induce melatonin production. Alex Colon and Eric Griffith, writers/editors for pcmag.com, share their top picks in an August 2019 article "The Best Smart Home Devices for 2019", which included the Sleep Number 360 Smart Bed. The claim is that this bed, incorporating biometric sensors for a better sleep, allows you to track your sleep trends and health metrics via an app on your smart phone. In turn, you can improve your quality of sleep. Speaking of sleep, or lack thereof, parents can avail themselves of smart nursery items including video monitors and smart rocking bassinets with speed control from your device. Additionally, some bassinets may offer white noise to soothe the infant and/or built-in swaddling that is reminiscent of the womb. Smart changing tables and more also round out the well-fitted nursery.
Literature, movies, comics and television are replete with so-called "robots". From Metal Men, an early 1900s automata in literature, to the Jetson's Rosie, to Star Wars R2D2 and his pal, C-3PO, the robot is meant to serve humans, doing tasks and chores less preferable to us. Most notably is the robot lawn mower from various makers including the Worx Landroid M 20 Cordless Robotic Mower with GPS and Wi-Fi radios, working with a mobile app for control use anywhere. Colon and Griffith reported that in addition to starting and stopping the mower, the app lets the owner monitor progress and sends status alerts. They report that Husqvarna, too, now offers a variety of robot lawn mowers for varying yard sizes with its well-designed mobile app and user-friendly programming options. Robotic pool cleaners and smart sprinkler systems also make property maintenance easier, freeing time for more desired pursuits.
To Have or Not To Have … Smart Home Technology
The convenience and efficiencies gleaned from smart technologies undoubtedly enhance the quality of life for many homeowners. The question then becomes one not only of affordability but also usability in terms of comfort levels with technology. A techtarget.com article acknowledged the benefits of Smart Homes that encompass peace of mind, accommodation of user preferences, and improved efficiencies regarding heating, cooling, water usage and other resources. In terms of added safety, it can enable seniors to stay at home comfortably through a monitoring system. On the flip side, the article points to issues of negative perceptions about the intricacies of using today's technologies meaning, difficulties encountered by less tech-savvy individuals. Also to be noted, with smart technology still in its early stages, compatibility among devices may not be as interoperable as needed for optimal effectiveness. A larger issue involves that of Smart Home security and privacy. The NTT Data Corporation, a worldwide entity playing a role in establishing and advancing IT infrastructure among other services, in a 2016 report uncovered that some 80 percent of U.S. consumers were concerned "about the security of their smart home data … while 73 percent of consumers were concerned about data privacy shared by their smart home devices." The lesson becomes one of parallel growth between trust and technology. Mark Vena, senior analyst for Moor Insight and Strategy, wrote for Forbes.com (January 2019) in his "Consumer 'Smart Home' Technology Predictions for 2019" that his #1 forecast centered on this: "The Facebook Portal may be the first truly great home video conferencing solution that gets doomed because of privacy concerns." He noted that the Facebook Portal offers good video quality, great user experience, good product design and innovation but its negative record with regard to privacy overshadows those good features. An otelco.com article proffered other aspects of smart technology for consideration. For example, with Central Control, a home automation system that controls everything in the home through a single source for lighting, heating, appliances and much more, is popular in businesses and upscale, private residences. It is also popular with home automation security systems. Its benefits include accessing varied facets in one system that is high quality and high end. It is, however, more expensive, should be professionally installed, and may limit a homeowner in the devices to be paired with it. The article continued that with app-based Smart Home technology, which uses a home network to communicate with the Cloud and Cloud technology, as being an integral part of the IoT. Here, its accessibility for the general population is advantageous given its affordability, easy set-up and use (can be installed by DIYers), along with updates for many different options. Conversely, it requires several apps with some tech distributors offering several devices with access through their own apps. It has been noted that developers are now creating devices to mimic the Central Control system.
How Does Smart Technology Affect Home Sales?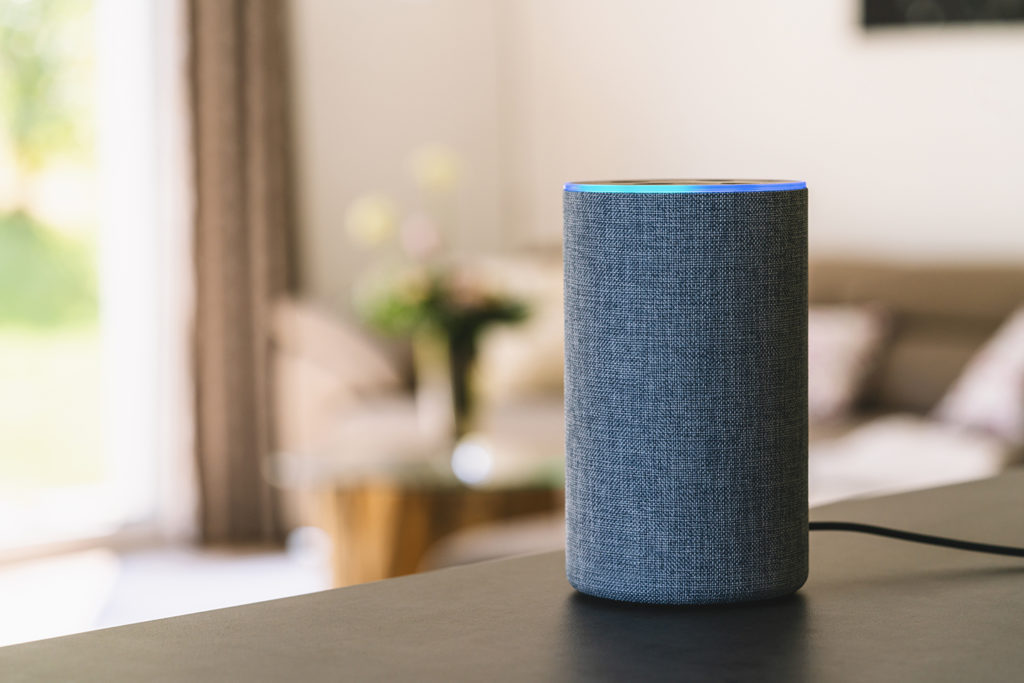 Steven Gottlieb, a real estate contributor for U.S. News & World Report online remarked in his August 2019 article "Which Smart Home Upgrades Raise Your Home Value?" proffered "When we add technological bells and whistles to a residence, these additions and upgrades are typically aimed at ourselves and our day-to-day comfort and ease of living. The question is whether some of these upgrades translate to a higher contract price when we sell … But it remains to be seen not only if buyers would be willing to pay up for these bells and whistles, but also if tech-savvy buyers might feel that the years-old technology might not be current enough." Some of the Smart Home upgrades he suggested that can attract buyers include automated curtains and blinds, smart lighting, climate control with smart thermostats, smart locks, smart garage door openers, a smart home security system, smart appliances and built-in speakers with app control. Kurt Knutsson, known as The Cyber Guy, a tech journalist and chief tech contributor to Fox News/Fox Business networks was cited in this article noting that "if the home has current, high-end technology, it signals something positive to potential buyers." Smart technology can be a major draw for buyers looking for automation and convenience. The remaining question is whether that technology will be included in the price of the home, given that some of the devices can be taken with the seller. While some may not want to leave devices, others realize that keeping them with the house might help close a sale quicker and at a higher price. NH