Purchasing a custom home or a home already on the market is one of the most exciting life events that there is. Add in trying to finance your home, particularly in a world besieged by a global pandemic, and the excitement can quickly give way to stress.
For first-time buyers or really for anyone seeking to purchase a new house, financing a home can be very daunting, particularly as the mortgage rates are a variable that can change with the wind.
The available inventory in our region may indicate that it is a seller's market, but ironically, it is also a buyer's market due to the almost unprecedented low interest rates on mortgages.
State of the Market
Experts agree that the real estate market in Western Pennsylvania is categorized by a common denominator: there is simply not enough inventory.
Specifically, there is limited inventory of homes in the $175,000 to $325,000 price range, which is the typical 'first time home buyer' price range.
"The homes are selling quickly, and we're seeing where there are multiple offers from multiple buyers," said Maria Chick, vice president of residential lending at Dollar Bank. She said that the reasons for this are multifold: people are choosing to add on to their homes, and many others are deciding to stay in their home longer than they may have in the past. Even empty-nesters who planned to sell once the kids have moved out are staying in place, often because adult children are moving back home.
And if someone wants to build a custom home, there are not a lot of homes being built in that middle price range. "Because of all the regulations the builders are under now for development of land—it is costly—they have to build a higher price home in order to support the cost, unless they build multiple homes," said Chick.
The market for homes below $200,000 and over $300,000, however, is booming.
"Right now, we are overwhelmed. We are swamped with construction, purchase, refinance, and pre-qualification for new buyers. It's a lot of everything right now," said Monica Hamlin, a lender with Washington Financial. However, she agreed with Chick that the middle tier market is stagnant right now. "It could be that people are afraid and do not know what is going on with the economy. A lot of people may not be selling but refinancing to improve the house, maybe doing additions," she said.
The increase in the number of people refinancing homes has also affected the market.
Still, it can be a very good time to buy a home, despite the limited inventory in a specific price range. "The financial aspect of it is very desirable but the lack of inventory is making it a little more difficult for someone to find a home of their dreams as quickly," said Chick.
"In spite of these extraordinary circumstances it could be a good time for a well-qualified buyer due to the incredibly low rates, which will eventually go up over time, and because home values have remained fairly stable this year. Sellers in many markets continue to see a lot of interest and offers on their homes, causing houses to frequently sell above the listing price. This can be attributed to a shortage of housing nationwide, which has led to a flurry of new residential construction across multiple markets," said Joe Cartellone, Director of Mortgage Services for First National Bank.
Cartellone said his company has been monitoring the surge in millennial homebuyers. "Millennials had put off buying homes until later compared to previous generations but now make up the fastest growing segment of buyers in the country. Their entrance has led to increased levels of 'move-up homebuying,' where current homeowners are selling their starter homes to this fresh crop of buyers and upgrading to bigger, more expensive properties, fueling home sales activity across all ranks," he said, adding that this trend has slowed during the pandemic.
Mortgages and Mortgage Rates
The two major types of mortgage categories are fixed rate and adjustable rate. "With a fixed rate loan, you'll pay the same exact rate and payment for as long as you have that loan. Adjustable rates aren't locked in and can fluctuate up or down over time depending on market conditions," said Cartellone.
Lisa Clore, Senior Vice President, Director of Mortgage Lending at Community Bank of PA, said that most first-time buyers choose 30 year mortgages due to the current low rates, but even those who are downsizing are choosing 30 year loans for the same reason. "Now is definitely the time to buy and refinance, as far as rates go," said Clore.
Cartellone and Hamlin agreed that by far, the most common mortgages homeowners are seeking are the 30-year fixed rate mortgages.
For those people not planning on being in their homes for longer than five or so years, they often choose adjustable rate mortgages. Payments on an adjustable rate mortgage can fluctuate with the interest rate changes, but often, the interest rate is lower early in the term.
Homeowners can also choose between conventional loans, up to half a million dollars, and jumbo loans, for loans exceeding $500,000. Conventional loans are more typical for homebuyers.
Today's mortgage rates are eye-poppingly low, making it an ideal time for many homebuyers to finance or refinance.
"I've been in the industry for over 30 years and mortgage rates are historically low, likely primarily attributed to the pandemic and lingering uncertainty," said Cartellone.
In general, there are multiple factors that can influence mortgage rates. Cartellone said that these can include "…housing market conditions, inflation and the bond market, but the main driver is how the economy is performing. The Federal Reserve will institute interest rate changes based on economic data they receive in order to keep the U.S. economy on the right track."
These rate cuts are a good thing for those shopping for mortgages. "They allow well-qualified homebuyers to afford more home in their budget while making it easier for first time buyers to become homeowners, depending on their financial situation," said Cartellone.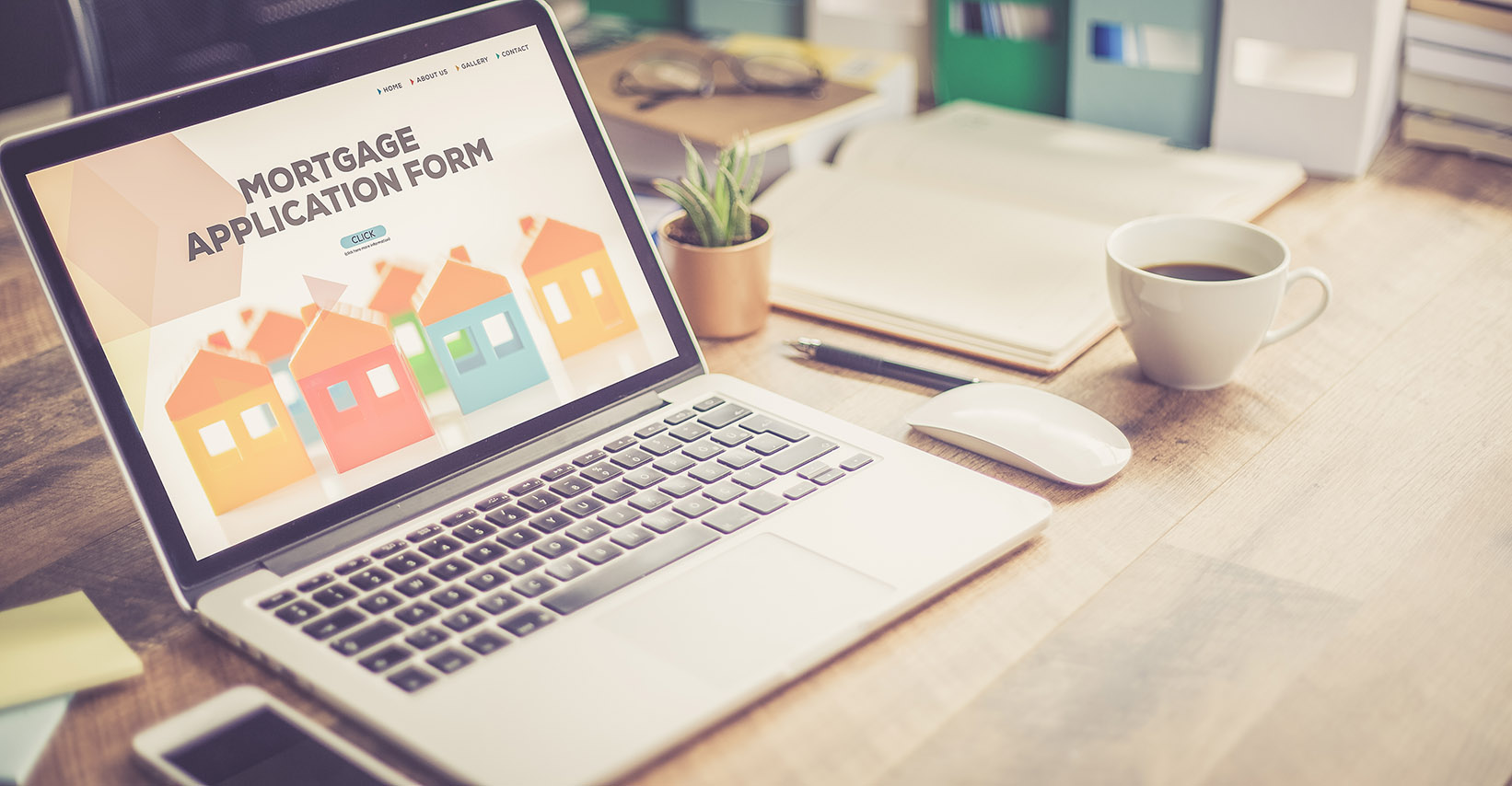 Refinancing
Refinancing is when homeowners replace your existing mortgage with a new mortgage loan with a better interest rate.
The benefits of a home refinance are plentiful.
First, refinancing usually results in a lower monthly mortgage payment.
Second, you can reduce your loan term, which is beneficial for those who want to pay off their mortgage earlier than they anticipated when they took out the original mortgage.
Third, you can build up equity more quickly.
Also, some homeowners might choose to use the equity in their home to withdraw cash, particularly in a market where home values are rising.
While the stay-in-place orders were in effect, many people used that time to research rates to see if it was worthwhile to refinance. The consensus for many people was absolutely yes.
"We're doing quite a bit of those refinancing applications. People are taking out cash and are consolidating: they're paying off other higher interest rate debt, college loans, and things like that," said Chick. Clore said that she was also very busy with refinancing applications.
Cartellone is also noticing a surge in refinancing. "Approximately sixty percent of all mortgage loans nationwide in the second quarter of 2020 were refinance loans. This percentage can be expected to decrease with homebuying activity picking up again, although this outlook can change based on new developments with the coronavirus," he said.
Impact of Covid on the Real Estate Market
Because COVID is a fluid situation and no one can predict when life will return to some semblance of normal, it is difficult to say how it will influence the market in the long term.
"It's too early to tell what the long-term impact of COVID-19 will be on the mortgage industry, especially when considering other factors such as the high unemployment rate and shortage of housing inventory at this time," said Cartellone.
But what has happened thus far due to the pandemic is that fewer people are selling their homes and are investing more in their current homes. This could be because COVID led to unemployment or conversely, they were spending less money because of the stay-at-home orders or deciding to invest their stimulus checks into refurbishing their current homes.
The slowdown in people selling their homes is not unique to Western Pennsylvania.
"This trend is nationwide as home sales in the second quarter of 2020 were much lower than the same time period in 2019. We are starting to see home sales rise again and believe we can anticipate a busier home sales market in the second half of 2020 compared to the first six months of the year, depending on the continued evolution of the pandemic and other outside factors such as unemployment levels," added Cartellone.
The inventory shortage in the middle tier of homes has nothing to do with COVID, added Hamlin. Rather, this had been the situation for several years.
COVID had also disrupted the building world this past spring, with new construction slowing down and realtors being unable to get out and show homes, but during that time, people were refinancing like crazy while they were sheltering in place. They also used the down time to spruce up their homes.
"I think people will be more aware of what they're doing and pay more attention to the amount they're paying for the home. I don't think people will overspend on mortgages like they have in the past because you don't know what life is going to bring. In my opinion, it will be more conservative," said Clore.
Financing Tips for Homebuyers
For those looking to buy a home in the near future, saving up for both a down payment and closing costs are essential. There are also home affordability calculators online, which can clue you in to how much house you can afford, including monthly mortgage payments.
All experts agree that it is important to find a trustworthy financial partner.
"The first step that a potential homeowner takes is seeing what price range they qualify for and how much home they can afford and feel comfortable with. I would begin with talking to their lender before they do anything," said Chick.
Finding a lender can be as straightforward as shopping online or contacting their own bank. "A real estate agent may refer them to someone, but most of the time, people start with their own bank," said Chick.
"Researching mortgage companies and trying to get multiple referrals on mortgage loan officers is a good practice to ensure you are working with someone you trust and who will help to make the homebuying experience a positive one," added Cartellone.
Research mortgage options, as they are plentiful, as well as potential loans from other sources, such as VA loans or FHA loans. The Pennsylvania Housing Finance Agency (PHFA) has first-time home buyer loan programs as well.
Another important key is your creditworthiness. "Financing 101 says to keep your credit score intact," said Hamlin.
Chick, Clore and Cartellone all recommend that prospective homebuyers should secure a pre-approval letter ready to go, as there will likely be multiple offers on the home in this market.
Chick added that the most successful home buyers on the market are the ones that are completely pre-approved for a mortgage.
"These best practices are especially important now so that borrowers can make the most of the low interest rate environment," said Cartellone. NH