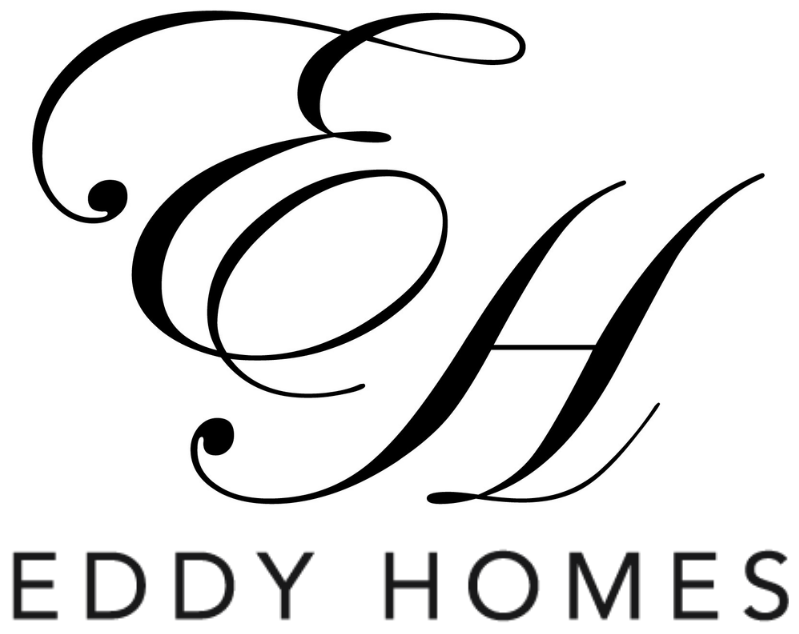 Bringing Five Decades of Building Excellence to Pittsburgh
Creating a dream home can be daunting without an experienced builder in your corner. Greater Pittsburgh families searching for a life well built have turned to Eddy Homes since 1971 to unlock the door to quality craftsmanship, personal service, and integrity. The family-owned and operated homebuilder's influence can be found in communities across Pittsburgh where families work, play, and grow together.
Eddy Homes is Pittsburgh's leading builder of luxury homes for one simple reason: their dedication to quality shines through during every stage of the home-building process. They commit to using only the finest materials and craftsmanship by working with contractors and suppliers who share their mission and vision.  
When Edward Moritz founded Eddy Homes, his top priority was helping customers build their dream homes. He achieved his mission by creating a straightforward, stress-free homebuilding process built around values that never go out of style: honesty, integrity, and a commitment to excellence.
A picture of homebuilding excellence
If a picture is worth a thousand words, as the adage goes, then multiple awards for service and quality speak volumes. Eddy Homes has collected more than a few awards and recognitions for its dedication to homebuilding excellence in the Pittsburgh region over the years. 
Most recently, they were selected as the Best of the Burgh for 2021 by Pittsburgh Magazine in the homebuilder category. Best of the Burgh recognition is based solely on readers' votes. Nominations begin in February each year and last approximately one month. Voting happens throughout April. Winners in the various recognition categories are announced in June. 
"Our Eddy Homes team is thankful and honored," said Heather Barritt, Eddy Homes marketing manager. "Eddy Homes was awarded the "Best Home Builder" in both Pittsburgh Magazine's 2021 Best of the Burgh Readers' Poll and the 2020 Readers' Choice Awards. Our sincerest thanks to you – our employees, our customers, our industry partners – it wouldn't have happened without you." 
Pittsburgh Magazine's readers aren't the only ones who have recognized the tradition of homebuilding excellence provided by the Eddy Homes team. Eddy Homes also received the 2021 Home of the Year award from the Builders Association of Metropolitan Pittsburgh (BAMP). The honor was bestowed in the Housing Excellence Award category for Best Single Family Detached Home of the Year (over $2 million). 
BAMP started the housing excellence awards program to showcase the outstanding craftsmanship of the building and remodeling professionals in the Pittsburgh area, according to Joseph McMeekin, the 2022 BAMP President. In his announcement of the 2021 winners, McMeekin said entries are judged based on their use of materials and space, interior and exterior design, and curb appeal. 
Only homes built by a member of the builders' association qualify for consideration in the awards program. All judges must have professional homebuilding experience and a firm understanding of residential construction and design.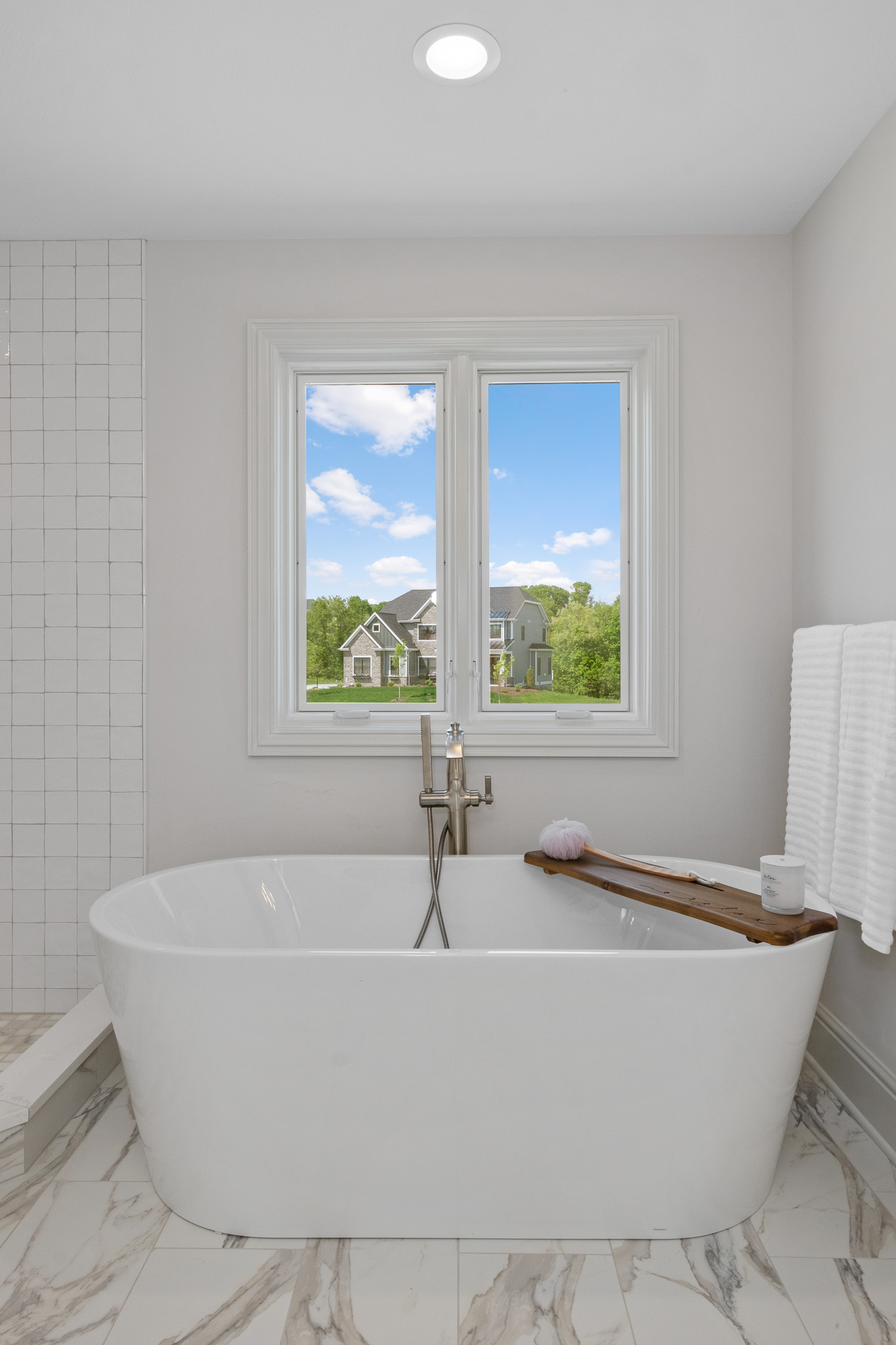 Building quality homes (and satisfied customers)
The Eddy Homes team does not simply build quality luxury homes. It has become a trendsetter in the Pittsburgh region and beyond. Its design advantage collections were created to simplify and streamline the building process. As living styles change throughout the years, customers can find flexible floor plans that include home offices, expanded living options, and home entertainment spaces. 
One such example of the versatility and style offered by Eddy Homes can be found in Wexford Station in Pine Township. Located just over a mile from the Village of Pine shopping center, the neighborhood features single-family homes starting in the $700s. "The entire Eddy Homes team, from the salespeople to the project manager, were nice, knowledgeable, and very easy to work with," said Stephen, a homeowner at Wexford Station. "We had absolutely no issues during the entire house selection and build process." 
Another community in a prime location is Allman Acres in Marshall Township. With 3,000-plus square feet of living space, home buyers can customize their homes with upgrades like wooden Chevron ceilings and master bedroom and bathroom suites with personal spa features. "Our Eddy Homes Designer was professional, friendly, and very knowledgeable," said James and Kimberly, two satisfied homeowners at Allman Acres. "We spent in excess of 5 days with her designing our home. Her 'can-do' approach made our experience pleasurable."
Customers also raved about their experience building a home at Justabout Farms in Peters Township. The single-family homes in this Eddy Homes' community start in the $600s and feature three to six bedrooms and 2.5 to 5.5 baths situated on 1,725-plus square feet of living space. "This was our first time building a house," said David, a homeowner at Justabout Farms. "The highly professional sales and design staff made this whole process easy and enjoyable. Everyone has been excellent to work with, and I am very pleased with the progress on our build. We are looking forward to seeing our finished product, but we know that the quality is going to be outstanding and that we are going to get exactly what we wanted."
Other customers called the Eddy Homes team "approachable" and willing to exceed "every expectation."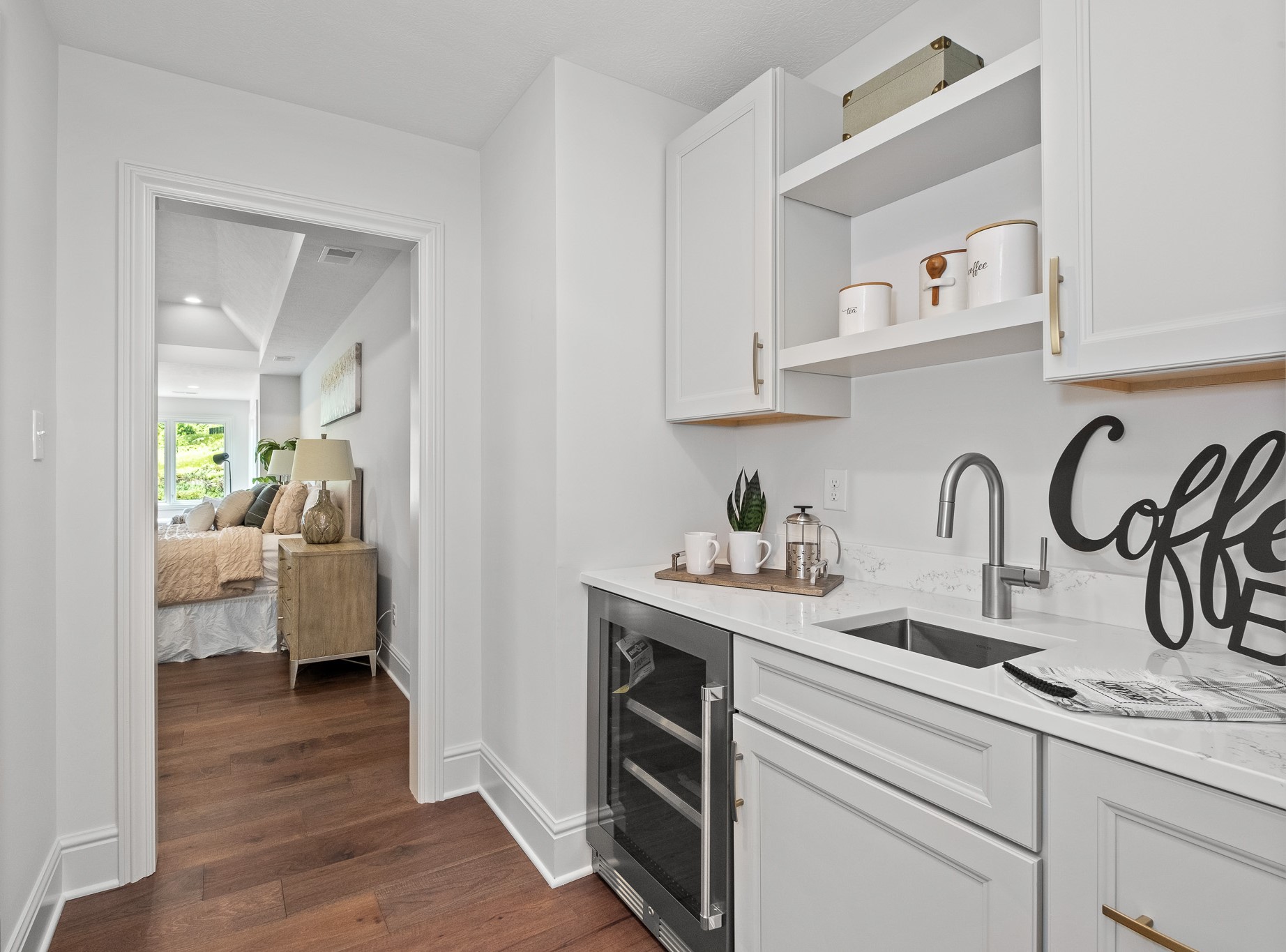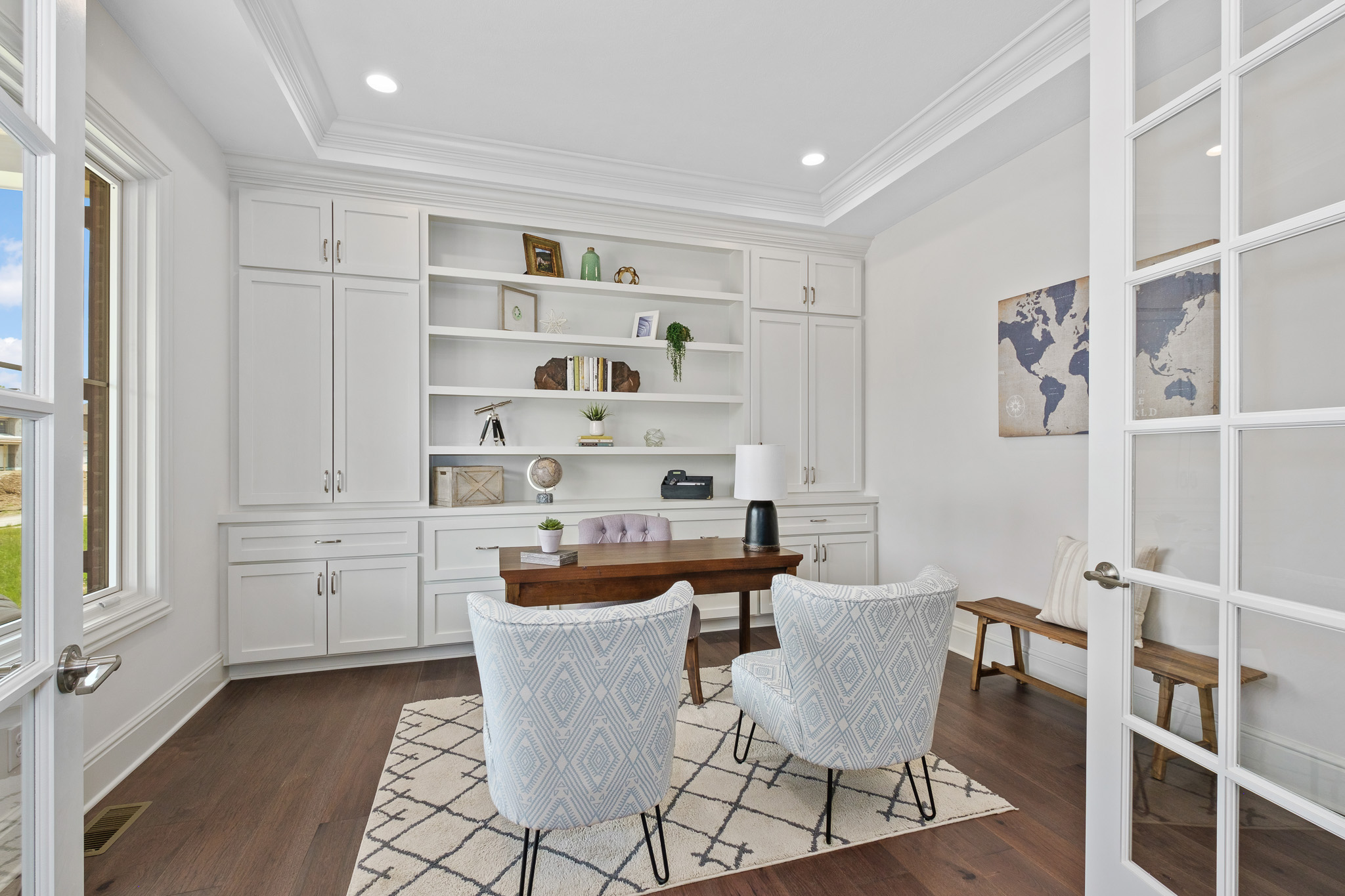 Choosing an Eddy Homes community
Eddy Homes has several communities in and around the Pittsburgh area. Home buyers can choose between the award-winning school districts of Fort Cherry, North Allegheny, Peters Township, and Pine Richland when selecting their home's ideal location. 
Cherry Valley Lakeview Estates
Centered around a beautiful 40-acre lake, Cherry Valley Lakeview Estates in McDonald combines luxury with natural splendor. The low-maintenance community features main-level owner's suite, single-family homes starting in the $400s. Enjoy scenic views of the lake, nearby picnic areas, lakeside walking trails, and a variety of outdoor activities. 
Spring Way 
Eddy Homes' newest community, Spring Way exudes natural beauty and a serene environment. The spacious and picturesque homes feature traditional single-family homes in a premium location nearby to many of life's must-have amenities. Homes in this community start in the $700s. 
Marshall Trails
Coming soon to the Eddy Homes community is Marshall Trails, located in the highly desirable North Allegheny School District. Marshall Trails features open-concept townhomes with plenty of options and ample space for living and entertaining. 
The team behind Eddy Homes
Teamwork makes the dream (home) work. As many Eddy Homes customers attest, the people behind the business genuinely care about their homebuilding experience. They go the extra mile to match their clients' dreams and desires with communities and amenities. 
"Our design/build experience with Eddy Homes has been extraordinary," said Donald and Ellen, homeowners at Sherwood Pond, an Eddy Homes community in Peters Township. "We found exactly what we were looking for in a location, in a home design, and with a building partner. Every expectation has been exceeded."
Donald and Ellen's experience is not unique. For 50 years, families throughout the Pittsburgh area have relied on Eddy Homes to build their dream homes. "Our solid reputation is built on high standards for quality craftsmanship, personal service, and integrity," said Barritt. "As a family-owned and operated business, we are privileged to have a hand in the vibrant communities where families work, play, and grow together." 
Each team member plays a unique role in ensuring homeowners get the personal attention they deserve throughout the process, something Barritt said is rarely found in today's marketplace. "We have accredited in-house designers that work with every customer to make their home beautiful and personalized at no additional cost."
Selecting everything that goes into a home can be an overwhelming process. "Homeowners love our design and build process," said Barritt. "Our designers make it easy and fun."
Plotting out the perfect space
Location, location, location. Real estate professionals preach the importance of where you build or buy a home because of the impact it has on the home's overall market value. 
The Eddy Homes team understands that plotting out the perfect space requires more than keen attention to detail. Designing and building a home with all the amenities and features that a customer desires means little if it is not in a prime location. 
Easy access to shopping centers, major highways, and other community assets only serves to enhance the perfect interior living space of an Eddy Homes design. 
One of the things that add to a location's appeal and resale value is a high-achieving public school district. "We build our communities in highly sought-after areas as well as school districts throughout the Greater Pittsburgh area," said Barritt. 
The Eddy Homes promise
Quality craftsmanship, coupled with a personalized homebuying experience, is the Eddy Homes promise to every customer. 
"We allow only the finest materials and craftsmanship, so we work only with contractors and suppliers who share our business philosophy and deliver the best value for our clients' investments," said Barritt. "Our team will discuss all aspects of building your new home with you and address any concerns."
Every Eddy Homes customer can access the EH Studio, where their vision for their dream home is brought to life by a skilled team of design consultants. Each Eddy Homes team member plays an important role in creating an unforgettable customer experience that ensures refinement, beauty, and continuity in design.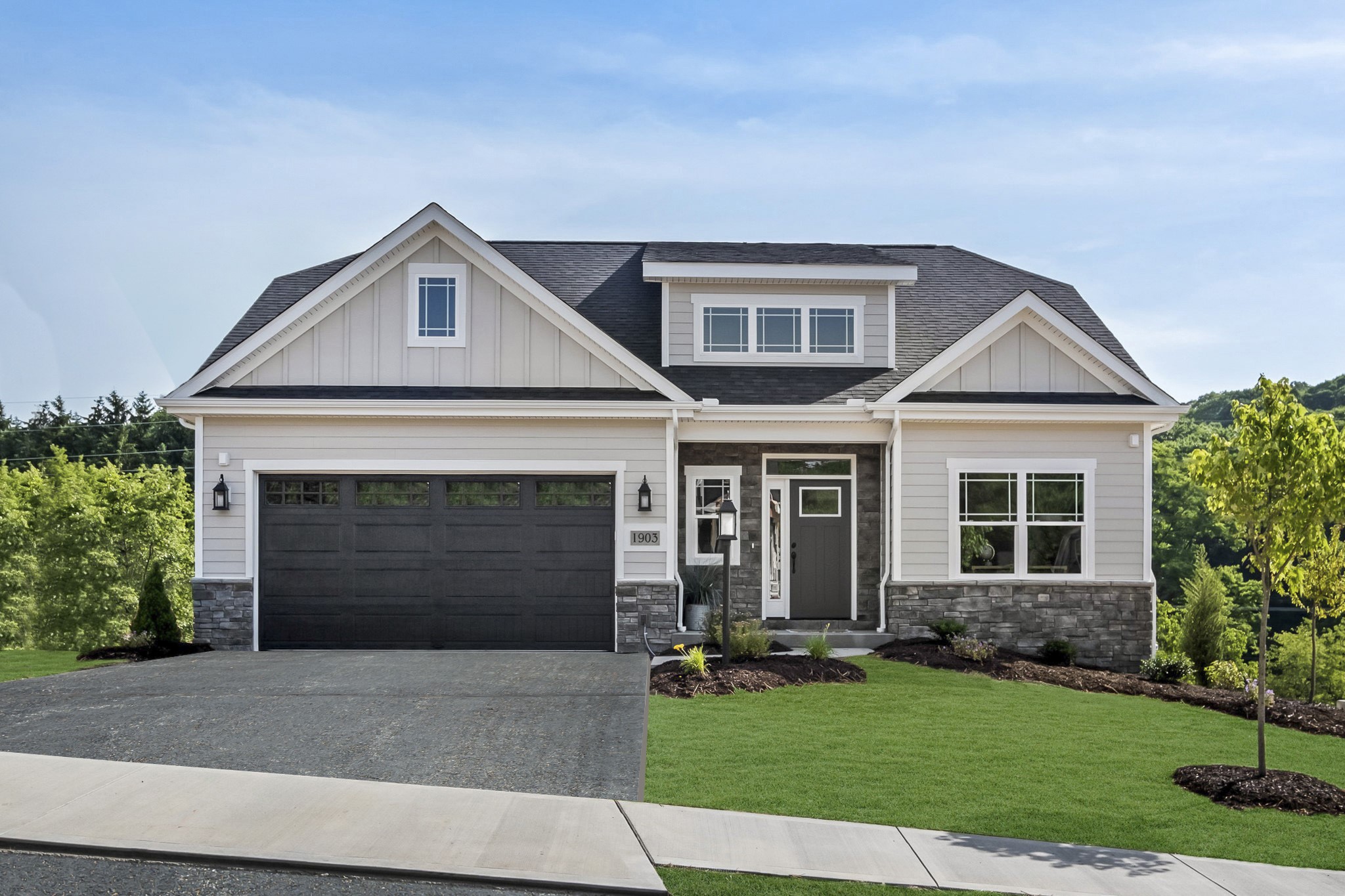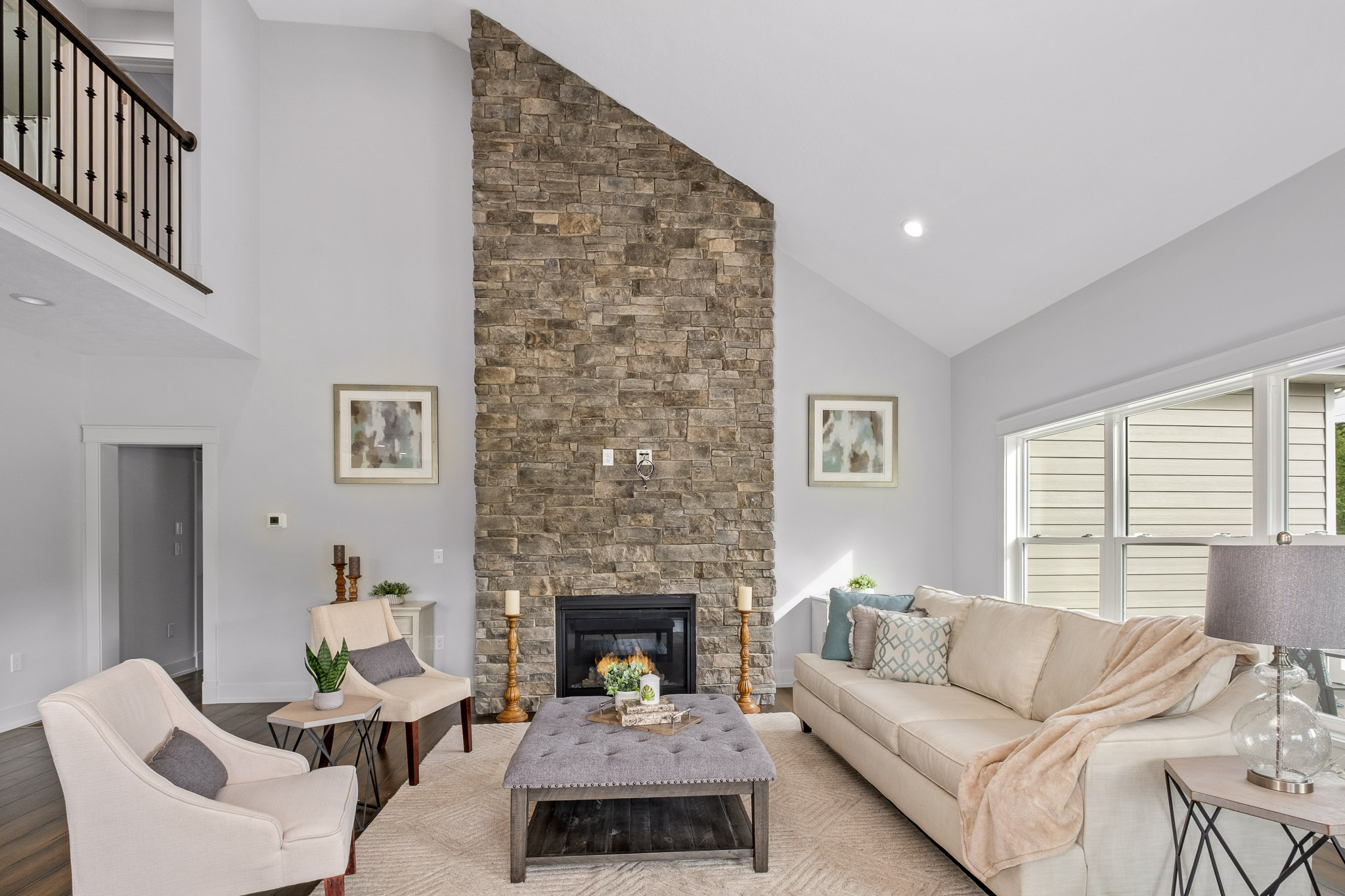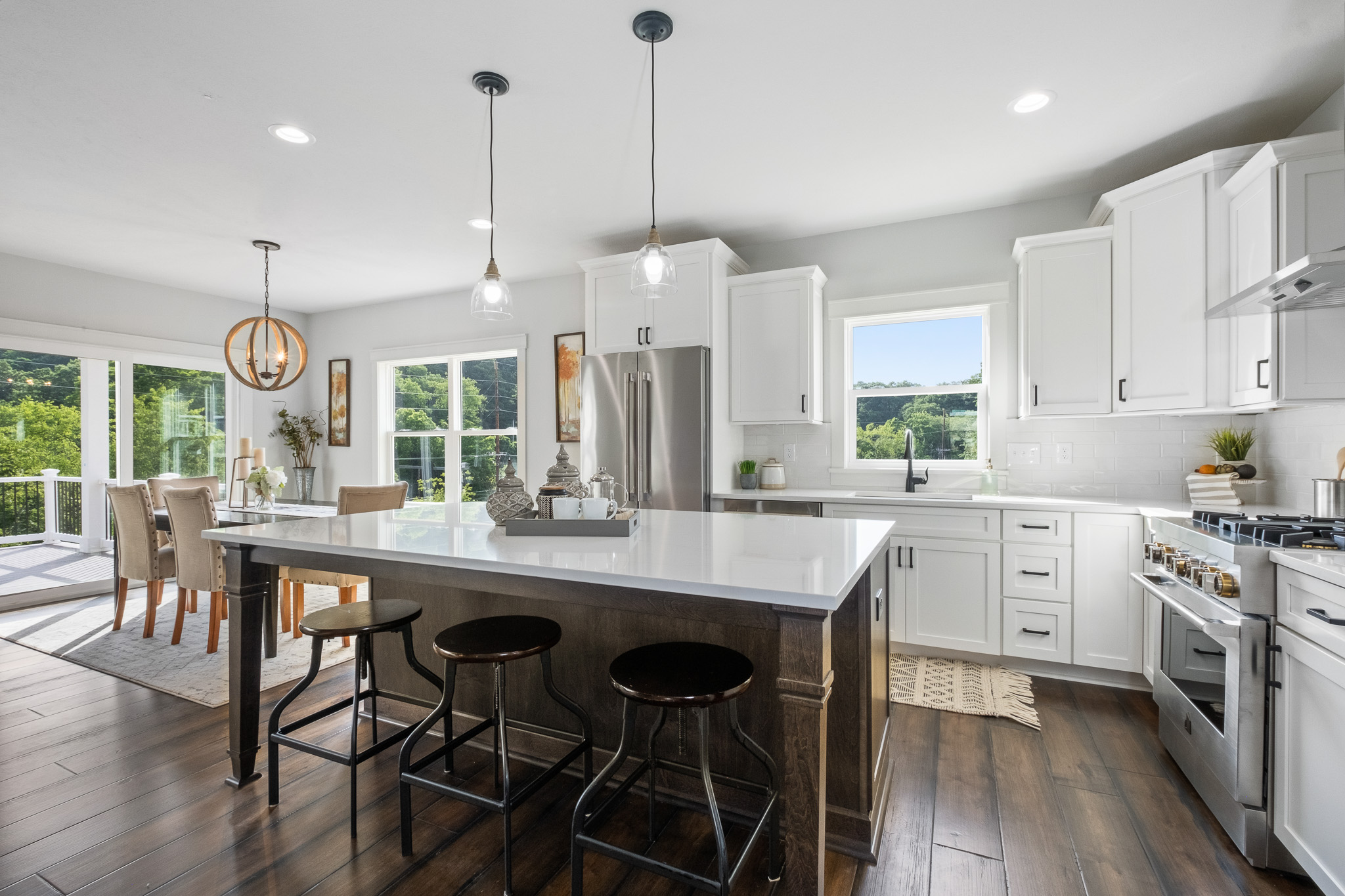 Partnerships that boost resale value
One of the secrets to the Eddy Homes success story is its lasting partnerships with realtors through every step of the journey. "At Eddy Homes, we value the relationships clients have with their realtors," said Barritt. "We make it easy for realtors to access important information on our communities and new homes. Plus, we offer competitive realtor commissions at no cost to the client and often run additional realtor bonuses and incentives." 
The Eddy Homes team loves to host exciting events, open houses, and workshops just for realtors. Their special events are a great way to build realtor skills and professional networks while touring their model homes. 
"Our sales staff will work alongside realtors and their clients throughout the new home building process," said Barritt. "At any given time, we have a large inventory of quick move-in homes under construction or already completed." 
Future aspirations
Eddy Homes celebrated its 50th anniversary in 2021. Its longstanding reputation in the community opens the door to future endeavors built on consumer trust in its brand. 
One of its future aspirations includes expanding its market reach beyond the Greater Pittsburgh region. Barritt said they plan to achieve their goal by creating "a world-class company driven by highly motivated, skilled, and like-minded individuals whose integrity and passion create an exceptional product and homeowner experience."  NH