Earning the People's Trust
While D. M. Brentzel Builders is working on a custom home build for a client, it is not unusual to catch sight of the owner himself at the job site. In fact, it would be pretty unusual if he did not show up.
In a world in which a boss tends to delegate work, Dennis "Yogi" Brentzel has a different philosophy. He makes it a point to be present, to be available, to troubleshoot if needed, and to help his clients feel good about their decision to build a home with his company.
"I just want to be there. I want to know what is going on. The process can be confusing for people as it is, and sometimes, people have tough time making decisions. Things can get lost in translation. We try to make it a good experience for people and help them through the process," said Brentzel.
Christi Simpson knows this firsthand. Simpson recently worked with Brentzel to build a custom home in Abby Place, D. M. Brentzel's newest development in Level Green, Penn Township, in Westmoreland County.
"I'm not sure there's another builder in the area that spends time on the job site daily, 'hammer in hand,'" observed Simpson.
A Carpenter at Heart
Brentzel grew up in a construction family and is a carpenter at heart. He is carrying on the family tradition, as his son, Mike now works with the company, and his wife, Karen, is the office manager.
Brentzel worked as a carpenter's helper in high school and after graduation, he joined a carpentry company. After he married and had a family, he went into business on his own, framing houses for general contractors. Knowing that his background in carpentry would prepare him for building houses on his own, he went into business for himself in 1989.
In 1989, he built a house in the Parade of Homes, a showcase of new homes which spring boarded him into the custom home business.
"At that time, you would buy one lot, put up a spec house, and you were an approved builder in a plan; that is what happened," he said. "Once we got the okay to build in that plan, we started going to different plans all throughout Penn Township, which was a boom area at the time. That was in the 1990s," he said.
The company is headquartered in Irwin and focuses primarily on custom homes. 
At any given time, Brentzel has multiple home projects going on at once. Brentzel has built custom homes in various plans in Westmoreland County, including Deer Run Estates, Penn Glades and Estates at Penntowne, all in Penn Township, Northpointe in Greensburg, and Foxtail Court in Murrysville. He's also done some scattered lots in Hempfield and in North Huntington.
He's also built patio homes at the Villa at the Trails in Level Green. He's never really built many starter homes; for the most part, the homes he has built are in the mid to upper price ranges.
Brentzel still does carpentry work to this day, specializing in custom bar construction, entertainment centers and occasionally, pool houses. Because of the pandemic and people having been trapped at home, he said he is starting to see more people request outdoor living spaces. "Pretty much anything that falls under carpentry, we will do in-house," he said.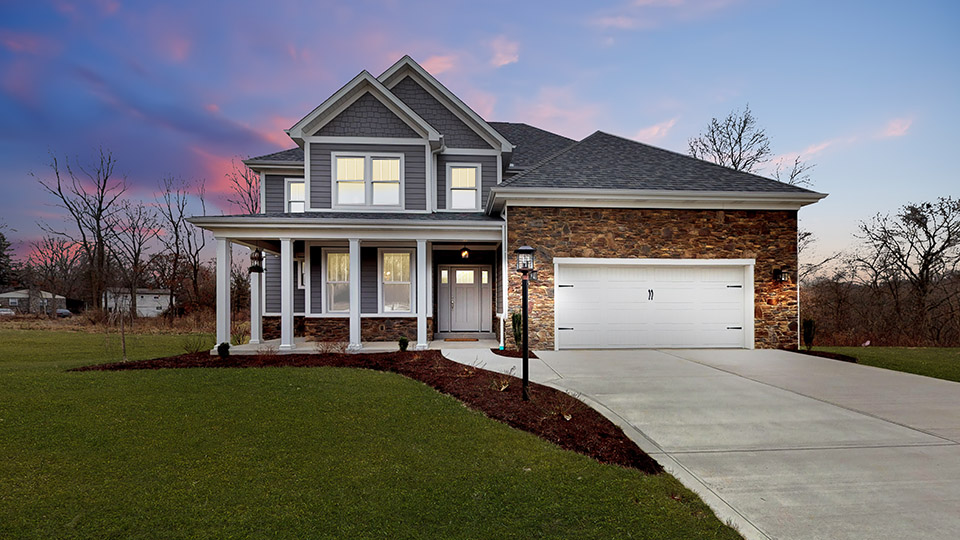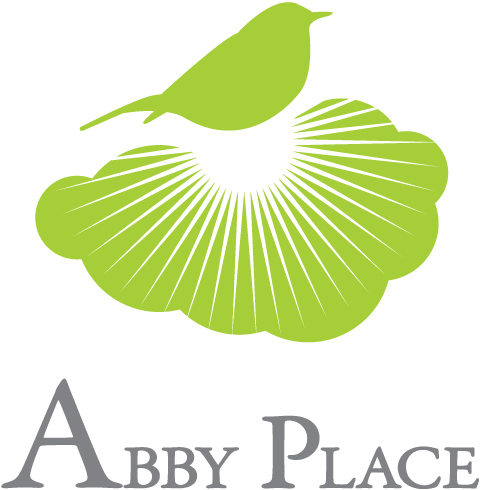 Abby Place
The company's most recent project is Abby Place in the Penn-Trafford School District in the Level Green area of Penn Township.
Though D. M. Brentzel had never had its own development previously, the decision to build Abby Place was predicated upon the market collapsing.
"Right before the market collapsed, we could see it coming: we could see fewer and fewer people willing to develop property. I could see the shortage of lots coming. We knew if we were going to stay in business, we'd have to develop our own," he said.
For Brentzel, the location for the future Abby Place was ideal, as it is a bedroom community with good access to shopping areas and is in a good school district. "I tell people that if there is something that is not offered in the Penn Trafford community, I wouldn't know what it would be. It's a nice place to raise kids. And it's central. You can be in Greensburg in 20 minutes, you can be in Monroeville in 15-20 minutes, or Downtown Pittsburgh in 35 minutes, and it has good access to Route 22 and the turnpike," he said.
Darlene Hunter is vice president, regional new homes manager for Howard Hanna Real Estate; her office has had a longstanding relationship with D. M. Brentzel, having successfully sold their 14-unit patio community and currently handles the listings for Abby Place. Hunter agrees that Penn-Trafford is a huge draw for many people. "Penn-Trafford is just over the border; so close to Allegheny County but situated in Westmoreland, benefiting from the closer proximity to all the hustle and bustle of East End shopping, restaurants, and other Allegheny County amenities, but recipients of lower Westmoreland property taxes, and refreshing, spacious homesites," said Hunter.
Moreover, she added that the school district is highly ranked and there are several local universities in the area, including Seton Hill, Pitt Greensburg and St Vincent College. "It is a wonderful community, and Abby Place is in the heart of it all!" she added.
After breaking ground four or five years ago, six out of the 21 available lots are now built, with two others purchased. Brentzel said that while his company offers standard plans, he is flexible and will build a custom house for a client who purchases a lot at Abby Place so long as the exterior fits into the community. Brentzel describes the homes as having a cottage feel, as they all are Hardieplank and stone.
"Interior-wise, that is where they get different. Some people like a contemporary interior, some people like to go with a farmhouse style. The last one we did had custom built-ins with shiplap. With appliances, it is up to them what they want to pick. We've done houses in Abby Place with standard appliance packages, or double ovens, gas cooktops; that is up to the people's choosing," said Brentzel.
Still, he uses high quality products and materials. "It is impossible to be maintenance-free, but we try to use products that people don't have to worry about," he added.
Packages in Abby Place start at $450,000-$500,000 and are generally attracting buyers who are moving up from their first house into their second house. "When we originally started the development, we thought it would be all young couples, but now we're getting couples in their 40s and 50s," he said.
From the time they got married, Christi Simpson and her husband knew that eventually, they would want to build their own home. As it turns out, just as they were ready, Abby Place was ready for them, too.
The Simpsons were drawn to the area and realized it was the perfect place for them to build a dream home for their young family. "We lived in the Level Green area prior to building with Yogi. My husband grew up in this area and has always loved it. He went to Level Green Elementary as a child and always felt it was a beautiful place to raise a family. It is a wonderful, safe community, and it definitely feels like home," she said.
The final product for the Simpsons was a craftsman style home featuring Brentzel's signature Hardieplank and stone exterior, with an open floor plan. "Yogi did beautiful detail work on the wainscoting and crown moulding as well and made a beautiful mantle over our stone fireplace," added Simpson.
One thing that distinguishes Brentzel's brand is the custom trim, crown moulding, and built-ins, a nod to his carpentry skills. "Another thing we do is we stick frame all of our roofs; we don't use trusses unless we have to," he said.
Relationship Oriented
If Brentzel has a niche, it is not necessarily in the type of homes he builds, as he is a true custom builder, but rather, it is in the relationships he develops and sustains with clients. "We've always prided ourselves on being able to get along with people and treating people fairly," he said.
He has even developed friendships with several past customers. In fact, he is still in touch with the Simpsons.
"The guys who worked for his company were extremely friendly and always joked around with my two sons, who often visited the job site. By the end of the project we knew Yogi's team very well. To this day we have a relationship with Yogi. He visits often and our kids enjoy seeing him. He has returned to complete a few upgrades on our home, and we are always satisfied with the quality of his work," said Simpson.
Brentzel builds homes in close proximity to the company headquarters for a simple reason: "I want to visit every site, every day. I feel that if I'm not on the site, I'm not earning the people's trust, and I'm not earning the money I'm charging. We're in business to keep people happy, and things can get out of control really fast in our business, if you don't catch them quickly enough," he said.
Those customer relationships that are so important to the company also extend to everyone else in his sphere, from real estate companies to suppliers to subcontractors and employees. "If everybody is happy, it makes the process go so much better," he said. For example, D. M. Brentzel and James Hardie have had a solid working relationship from the get go.
James Hardie is headquartered in Chicago but also has a team of five based in Pittsburgh. "Yogi was one of the first builders our team connected with when we started in Pittsburgh, about two years ago," said Travis Dougherty, installation specialist, who works with Brentzel on many of his custom home projects.
Brentzel first appeared on Dougherty's radar a few years ago when his team came upon several beautiful homes that used James Hardie's products. When Dougherty's Pittsburgh crew realized that Brentzel built those homes, they knew that it was the right choice for James Hardie to collaborate with and support D. M. Brentzel.
"The relationship with Yogi has been great. On my end, he has been nothing but a pleasure to work with. He's one of the builders that gets back to you when you ask him to, and he is constantly on time. He is so focused on what the homeowner wants. It seems that he's not just trying to build a house, but he's trying to build a home for people, a place where they can make lasting memories, raise a family, and retire in one day," Dougherty added.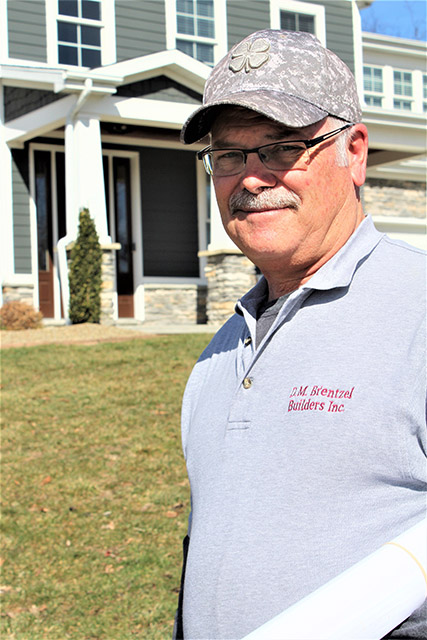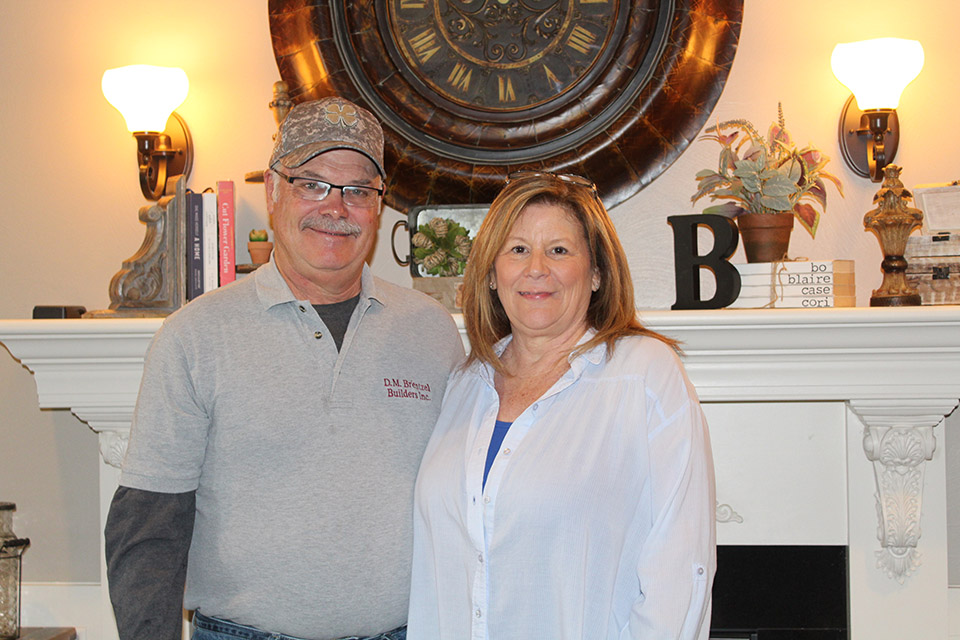 Making Customers Happy
Establishing good customer relationships is intertwined with Brentzel's other goal of making his customers happy, which includes being up front and transparent.
"My main impression is that they are very customer-centric. They are very much working for the person for whom they are building the house, and not just building a house to build a house," said Dougherty.
"Building a house is a huge investment for the customer, the biggest one they will probably make. You owe it to those people to not do something on their home that you wouldn't do on your own home," said Brentzel.
Simpson is certainly one happy customer.
The decision to build a custom home with Brentzel was an easy one, particularly as her husband had known Yogi for years—he was his wrestling coach. "When we found out that he had land in the area it felt right. We knew Yogi would build a beautiful product, and we knew we could trust him given his history with my husband's family and reputation in the area," said Simpson.
Simpson's instincts proved to be spot on. Not only was the process very smooth but they always spoke directly with Yogi rather than through a third party, and he was very responsive to their questions, always wanting to meet in person to finalize plans and discuss ideas.
Simpson added that not only does the company build a quality home, they take pride in their work. "Yogi builds homes that are meant to stand the test of time.  He loves nothing more than seeing a family make memories in the house he built and having the family turn his product into a home."
A Look Backward and Forward
For Brentzel, one of the most satisfying parts about his job is driving by some of the houses he's built over the years. In fact, he remembers all of his customers.
"From time to time I'll take a customer for a ride and show them what we've done, it makes you feel good to say, 'I built this, or I built that.' Our houses are still holding up," he said.
He often has built more than one home for a customer, and that validation means a lot. "They trusted you enough with the first house to trust you again with the second one," he said.
Even though Covid has been challenging, particularly with supply chain issues, not to mention a shortage of lots, business is picking back up. In fact, Brentzel believes the future is bright. "We are coming out of the pandemic with demand, and there will be more scattered lots being built," he said, adding that he is beginning to branch out a bit, going somewhat further away from his base area, including Unity Township and Belle Vernon. However, because he is so hands on and makes it a point to visit job sites, he does not want to venture too far away from home base.
Ultimately, D. M. Brentzel is a family owned company that offers a personal experience when building a house. As Brentzel put it succinctly, "We try to help you through the entire process, we don't force feed you, and we won't leave you high and dry. We have a good team, and we do our best to keep our customers happy."  NH