Throughout 2021, communities in the northern sector of Pittsburgh and beyond enjoyed growing popularity with many of its townships garnering accolades such as "2021 Best Suburbs to Live in the Pittsburgh Area", a report prepared by Niche.com.
 

It would appear that this growth trend continues in 2022.
From a larger, regional perspective, a May 2022 article in the Pittsburgh Post-Gazette reported that "bidding wars still occur whenever a new listing hits the market."  Further, recent research with regard to home prices (ATTOM Data Solutions as analyzed by Kiplinger, a leader in personal finance and business forecasting) found that the Pittsburgh Metro area was one of the more affordable places to own a home in the U.S., while other quality of life surveys reported that those living within the Pittsburgh region found it to be excellent or very good.  In a Roofstock.com blog titled "The Pittsburgh Real Estate Market: Stats and Trends for 2022" author Jeff Rohde put forth a "heat map of Pittsburgh based on our Neighborhood Rating, a dynamic algorithm that enables you to make more informed investment decisions by measuring school district quality, home values, employment rates, income levels and other vital investment criteria."  Among the highest ranked areas were the northern tier townships of McCandless, Richland and Hampton as well as Cranberry.  And, according to the Pennsylvania State Data Center (2021, and part of the U.S. Census Bureau), Cranberry Township was among the top five with the greatest numeric population increase, while Lancaster and Jackson Townships were among the top five with the greatest population percentage increase.  Other northern townships in both Allegheny and Butler Counties also saw growth, but at much more modest rates.  When all is said and done, why the growth in the north?  Darlene Hunter, Vice President and Regional New Homes Manager, Howard Hanna Real Estate Services, points to any number of significant factors.  "The North is an attractive location for a number of reasons: Great infrastructure, excellent schools, and newer housing stock all provide great appeal to prospective buyers," she said.  "Additionally, the hottest chains and restaurants almost always choose the North as its test market.  Further, many high-profile sports figures settle North."  She also senses that the north will continue as a growth market especially since "it's a main corridor for relocated buyers' interest, especially if they are totally new to the Pittsburgh area."  She also points out that, in the north, there is something for everyone.  "There is a variety of home product and type that is attractive to a variety of buyer profiles," Hunter said.  "From growing families into larger spaces to singles looking for low maintenance communities with amenities to those empty nesters who are looking to right size that may mean just a rearrangement of the same space they currently have or actually scaling down, the north has it all."  Tom Hosack, President and CEO, Berkshire Hathaway Home Services the Preferred Realty agrees that with the north's popularity, growth will continue.  "The area continues to build with lots of restaurants and shopping," he explained.  "The north is built 'newer', it flows a bit better, and you don't have to contend with the tunnels.  Cranberry itself has a very managed evolution of how everything is zoned and worked."  He pointed to those townships in Butler County as having the advantage of lower taxes.  Hosack has also seen an increase in townhome, patio and carriage home builds for several reasons.  "The price of a single family home can be too expensive for some," he said.  "Baby boomers looking to downsize and reduce maintenance are attracted to patio home communities while first time home buyers may find these types of homes an affordable way to enter the housing market."  Involved with multi-builder developments, Hosack and Berkshire Hathaway represent Eddy Homes, a family owned and operated builder since 1971, which includes Marshall Trails in the North Allegheny School District.  Here, homes feature low maintenance, luxury living in new, open concept townhomes situated in verdant surrounds minutes from a variety of conveniences.  For those looking for single family luxury living, Eddy Homes accommodates buyers in the Wexford Station community, in the heart of Wexford, with luxury homes offering first floor owner's suites and a light, open concept among many other unique features starting at $722,900, or the exclusive community of Allman Acres, Marshall Township, with 24 private home sites boasting spacious backyards, high end finishes, and striking exteriors starting at $994,900.  "The north is just a great place to live and get around," concluded Hosack.  "I see more people moving farther north because it is more affordable"  Among their listings, Hunter reported that Howard Hanna represents builder Benjamin Marcus Homes in the Cranberry community of Eagle's Ridge as well as lots the builder owns in Emerald Fields.  This top custom builder, with 40 years of experience, offers generous lot sizes in distinctly picturesque settings and highly customizable home.  A most recent Marcus build, named The Bliss, in Franklin Park, is a rare opportunity for new construction in the North Hills with single family home lots just minutes from Ross Park Mall and all the amenities located along McKnight Road.  As with all Benjamin Marcus Homes, the commitment to "uniqueness and individuality" reigns, with no two homes alike.  Another builder whose homes are represented through Howard Hanna is Spagnolo Custom Homes Inc., under the direction of Angelo Spagnolo, President.  Founded by Spagnolo's father, Carl J. Spagnolo in 1955, Angelo Spagnolo works alongside brother, Frank, continuing the tradition of building highly customizable luxury homes in Pittsburgh's northern suburbs for the past 45 years, never building the same home twice.  "Every day is a new adventure," Spagnolo admitted.  "There is not a home that was built twice or even looks similar.  People don't want that.  They want a completely customizable home."  In part, he credits his homes' uniqueness to keeping up with current design trends.  "We're seeing more contemporary style homes coming to the Pittsburgh area," he explained.  "Where it was formerly traditional styles and what was termed the 'McMansions', now it's more contemporary styles.  Builders have to adapt to these changes otherwise you may get behind the building eight ball.  With the right architect and the right craftsmen, you can move ahead."  He does see the northern suburbs as a key area in which to build.  "The utilities, water, sewage … all were done years ago," he added.  "All developing areas have pockets of ground north and east.  With expansion, businesses, shopping, restaurants and high-quality school districts grew, becoming very attractive to potential buyers.  You don't have to drive an hour to shop, dine or work.  It all adds up to a great community atmosphere."  Among his high end builds is Trinity Place, with luxury, custom homes on one-acre lots offering privacy and striking views just minutes from North Park, shopping and Pine Richland Middle and High Schools.  With 19+ one-acre lots in Pine Township, the Ridge at Manor, another of Spagnolo's builds, appeals to those desiring luxurious custom homes close to shopping and other amenities.  Also located in the Pine Richland School District re the Babcock Boulevard Estate lots featuring private, two-acre lots with well-appointed features both inside and out.  A stunning asset to these homes are their location adjacent to 75 acres of untouched land preserved through the Pittsburgh Land Trust, assuring that this desirable view will remain unspoiled.  Other Spagnolo Custom Home developments can be found at the Villa of North Park along with co-developments of Karrington Woods and North Park Manor, with most homes throughout any of Spagnolo's builds starting at $800,000.  As for the future, Spagnolo continues to build in the northern suburbs with attention to customer service.  He shared that he always looks forward to a "great rapport with clients before, during and after the [building] process.  I always tell them 'you'll get tired of [hearing from] me long before I would get tired of you!'"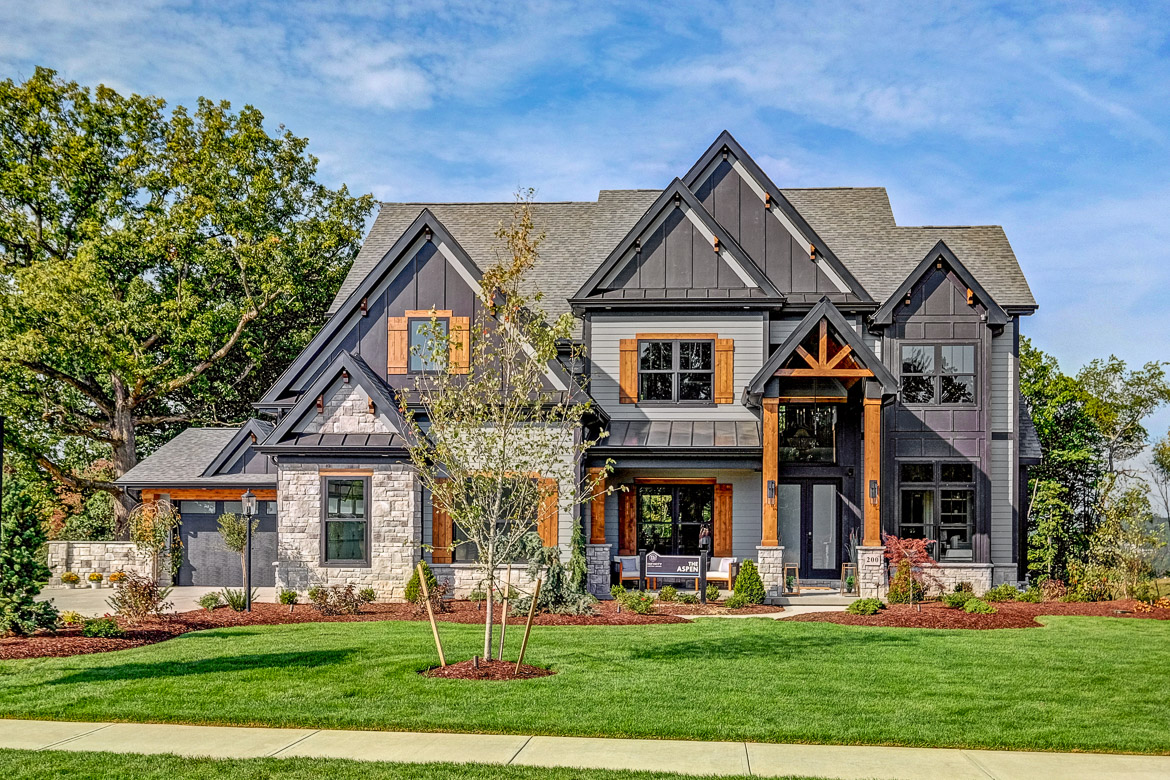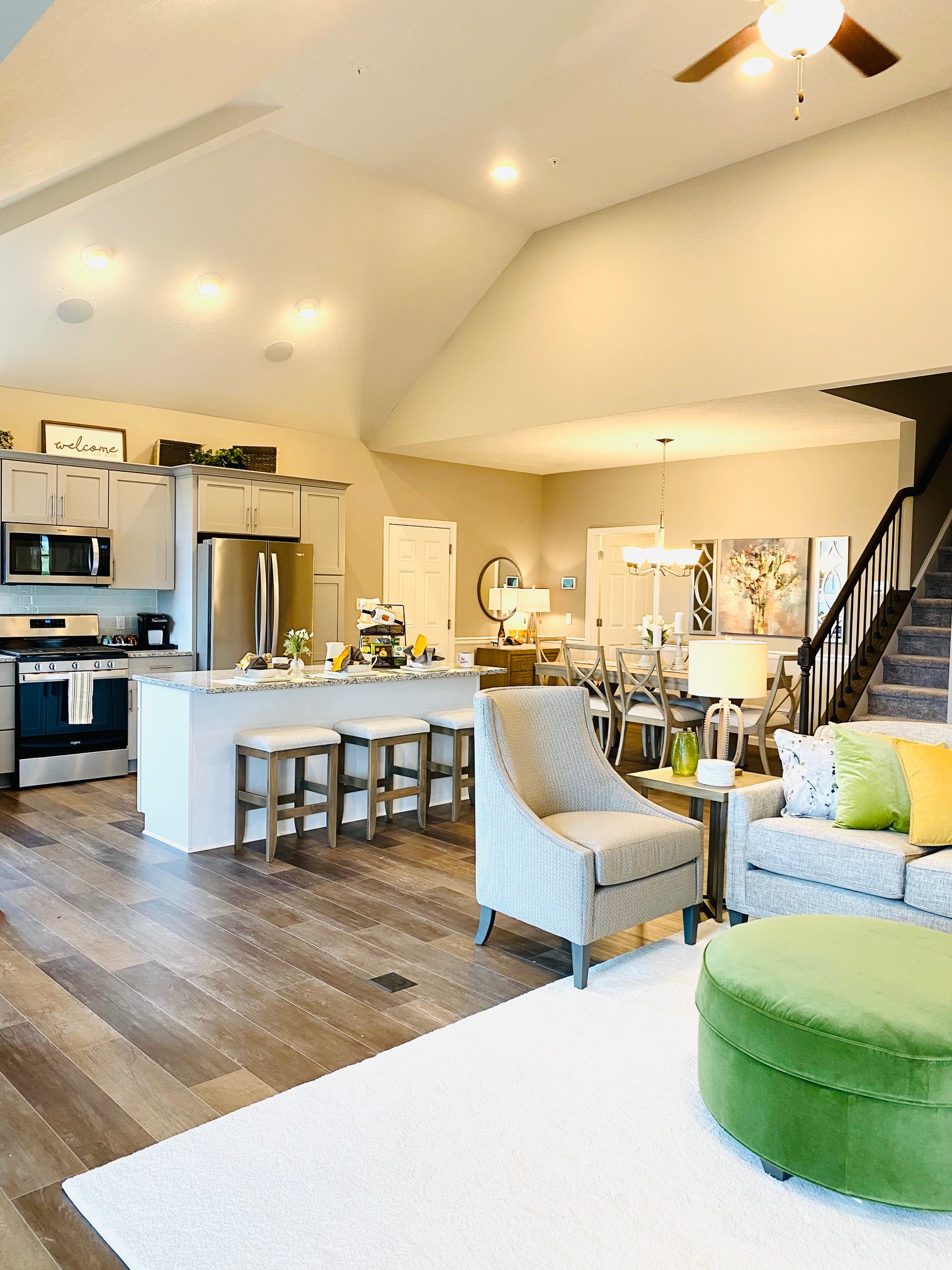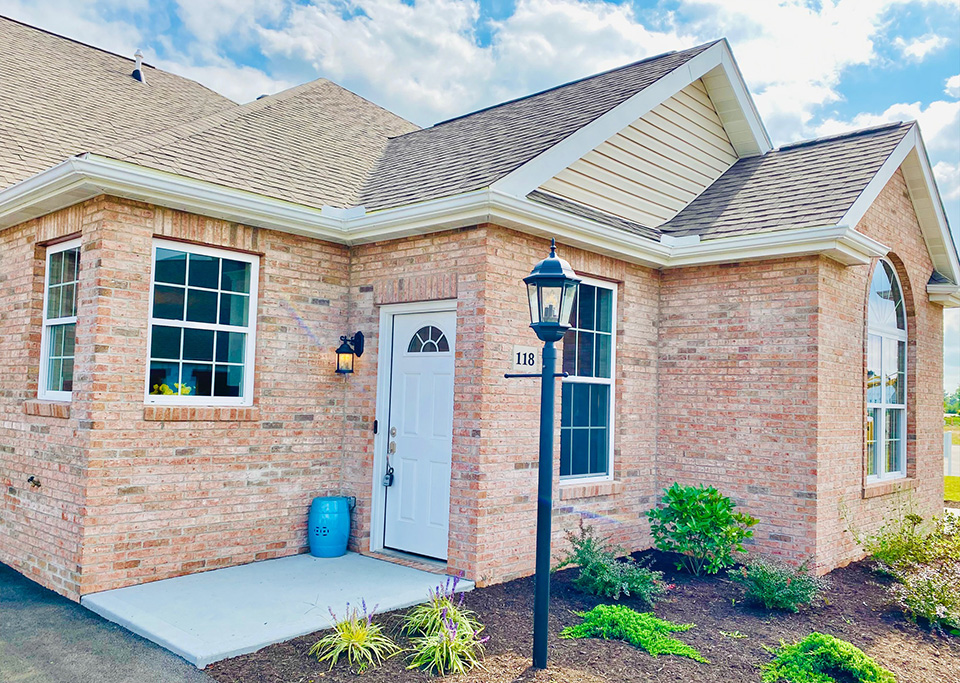 Alex Grannetti, a Remax Select Agent, shared a more distinct perspective on Pittsburgh's northern suburbs given that he lived in southern California until his family moved here in 2014.  "We found the North Hills to be everything we were looking for with its great schools, safe environment, proximity to Downtown, and easy access to the Pennsylvania Turnpike," he said.  "This was a great place to raise our kids.  Years later, I reflected on our decision to settle in the North Hills and realized it was a great decision.  We love where we live."  He encourages others to come to Pittsburgh and drive a few minutes north where he claims you will not be disappointed.  He also believes that there are not many other places in the country where people can be within 15 minutes or so of a major downtown area.  "The North Hills of Pittsburgh is one of those places." Making his profession a bit easier are what he describes as the flourishing businesses in the North Hills including new restaurants and specialty entertainment such as indoor driving ranges and virtual golf facilities.  He sees Wexford and Cranberry as leading the way as buyers look to relocate north.  "Great schools and easy access to just about everything are hard to beat," he added.  "I-279 is a straight shot to downtown Pittsburgh with all its sports and theatre entertainment that this great city has to offer.  Whether you're headed to the Strip District for culture or shopping, or to one of the area's 29 colleges and universities, you'll find them just minutes away."  He also reported that the Route 228 widening project is underway.  "This is an important project to improve the once two-lane highway that was a bottleneck for travelers headed between Route 19 and Route 8," he explained.  "That project continues until 2025.  It has already begun to help commuters and shoppers on that popular corridor."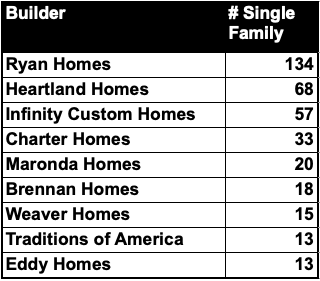 Jodi Brennen, Sales and Marketing Manager, Infinity Homes, agrees that school rankings, ease and convenience to the city and surrounding areas are top attractors to the northern suburbs.  With that in mind, Infinity Custom Homes, a luxury home builder, has launched a range of new builds in the north to suit the mix of clients interested in their quality and commitment to fresh architecture.  Among those developments is the newest in Cranberry Township, a one-of-a-kind community featuring a blend of single family homes and single family low maintenance homes known as Laurel Pointe.  Located along Franklin Road just south of Saint Kilian's, this community enjoys the network of walking trails connecting it to nearby dining and shopping.  The homes offer front and side entry garages, beautiful interior finishes and exterior details to satisfy a buyer's wants and needs, starting at $775,000.  As part of the Seneca Valley School District, the neighborhood also proffers a community pond and a rustic pavilion.  Another build, called Laurel Grove, located in Gibsonia, presents homes with fresh innovative architecture situated with private and wooded backyards and tree-lined views, all on an average of one-half acre lots.  Walking trails abound along with a community pool and clubhouse, all within steps from the Pine Richland Middle and High Schools.  Starting at $785,000, this community also boasts of mini-parks for family leisure time or solitary contemplation.  If you prefer townhome living, Infinity Custom Homes fits the bill with the Enclave at Highpointe in Mars and Freeport Greene in Marshall Township.  At the Enclave, the 55 townhomes sit among retail, dining and drive through eateries along with sidewalks and expansive green spaces, all within walking distance to the amenities in the heart of Seven Fields.  Starting at $509,000, square footage ranges from 3,313 to 3,544 with high ceilings, a spacious open concept, top line finishes with options for a roof top terrace and outdoor living spaces.  Freeport Greene holds 54 private sites in a wooded setting with scenic views of lush, green hillsides.  This boutique luxury townhome community features walking trails, a village green and easy access to shopping, eating and entertainment.  Starting at $459,000, the homes offer high end finishes inside and out with open floor plans, outdoor living spaces, roof top terraces and elevators.  As with any Infinity Custom Home build, buyers have access to their Inspiration Design Gallery, a one-stop design center where vendor choices for interior and exterior finishes can be selected.  Here, Selection Managers work directly with buyers "to create a home that fits your unique lifestyle needs and design preferences," educating and guiding them on all available choices from trusted vendors.  "We have many ways to customize your new home from the finished basement, third floor loft and amazing outdoor spaces," Brennen added.  "Each customer can see their dream space come to reality when building with us.  Our vendor partners are up-to-date on the latest and greatest choices that we have in our Design Gallery."  With an eye toward the future, Infinity Custom Homes has announced a development coming soon: Sonoma Heights in Baden, Marshall Township.  Some 25 minutes from downtown Pittsburgh and a few minutes from Wexford and Cranberry, the development will offer picturesque, one half acre home sites.  Single family homes with side entry garages will be nestled among tree lined, expansive vistas.  Infinity Custom Homes is currently taking names on their VIP list for those interested in learning more and will begin to sell lots in October 2022.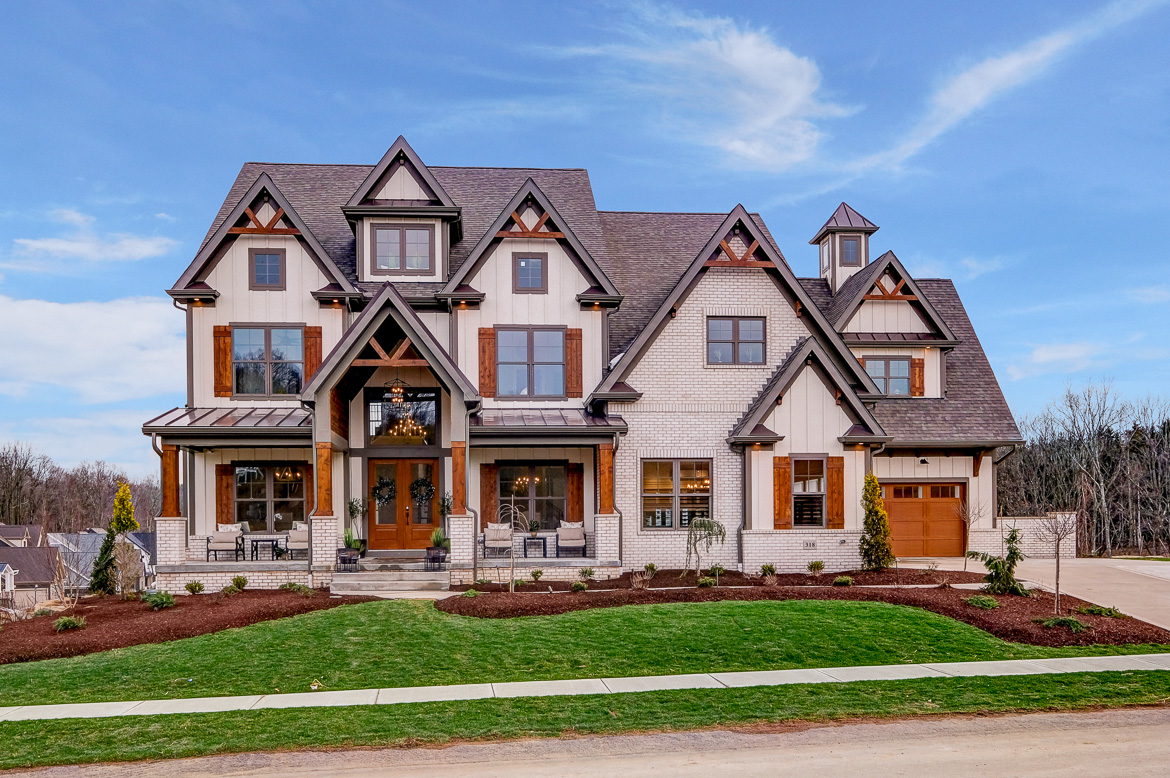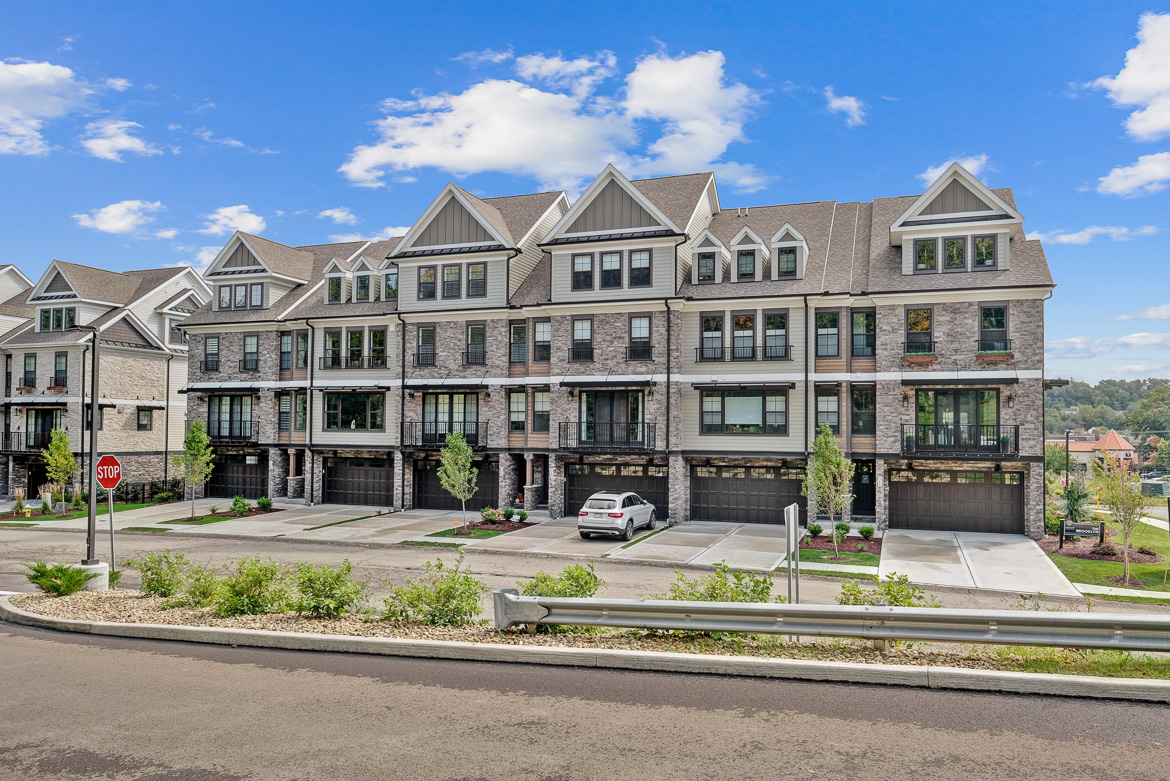 According to Giannetti, he senses that most understand that when it comes to real estate, the three most important features are location, location, location.  "The North Hills has it all. Proximity to Downtown and more importantly, quick access to Downtown especially for those looking to enjoy the incredible amount of entertainment Pittsburgh has to offer."  He also cites the access to shopping, medical facilities and sports venues that will not disappoint, not to mention the proximity to North Park, where more than 3,000 acres of fishing, boating, kayaking, golf, swimming, an ice rink and so much more can be enjoyed.  All in all, the northern suburbs will not disappoint!
Where is growth occurring?
The table below details permitting for single family attached and detached housing in northern areas.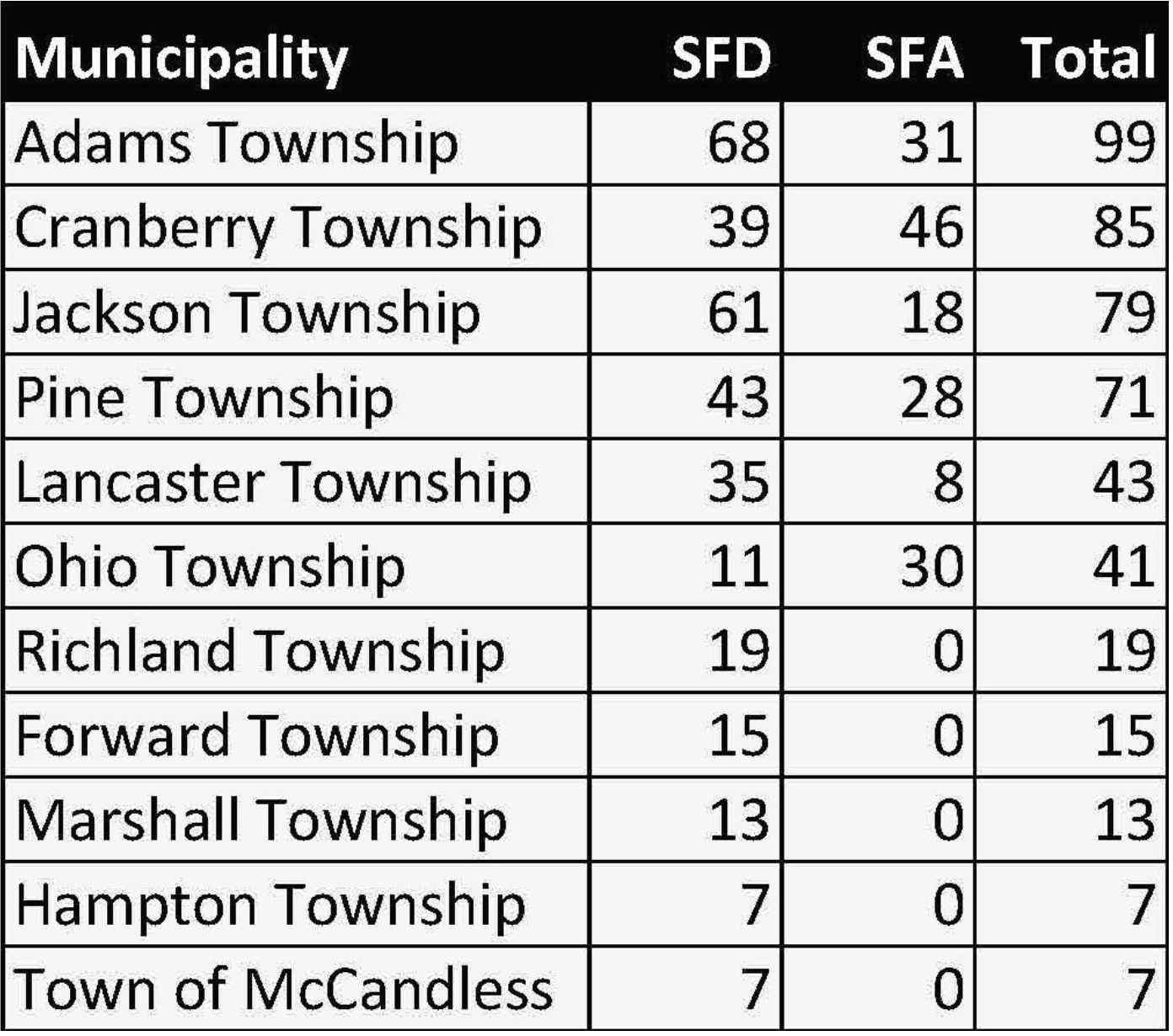 SFD-Single family detached
SFA-Single family attached
Permit activity for new home construction is highest along I-79 corridor and in the southern Butler County communities in the Seneca Valley and Mars School Districts. (Pittsburgh Homebuilding Guide)  NH