A Dual Niche in Custom Home Building and Remodeling
It all started in childhood, when Dan Meade would help work on construction projects with the men in his neighborhood. "I remember working on neighbors' houses, when all the fathers would band together. I remember starting off as the runner, getting tools and materials; I slowly learned the construction business from all of these people, my father included. And I did many home projects when I was younger with my father and neighbors," he recalled.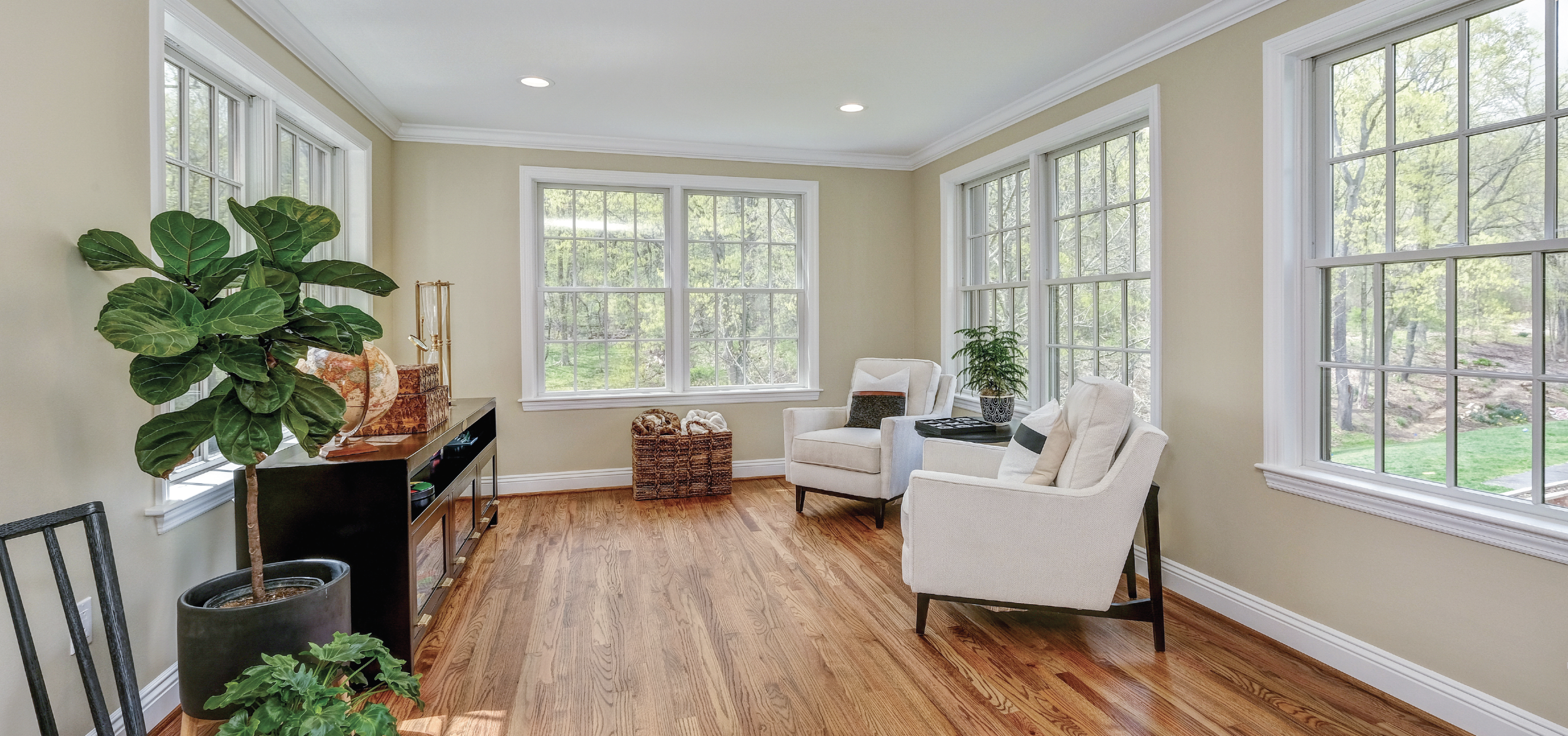 That foundation proved to be the building block upon which Meade established his award-winning custom home construction and remodeling company, Prime 1 Builders, headquartered in Morgan, Pennsylvania, a community in South Fayette Township. 
In the early 90s, Meade entered the construction business as a sole proprietor by doing trim carpentry in new homes but left for a while to work for another company. In 2001, however, he started to ramp things back up and formed a full-service building company, primarily doing residential and commercial renovation, eventually expanding to doing additions. About ten years ago, he added the custom home building arm to the business.
"We were building additions the size of small houses. We said, 'well, if we can build 2-3,000 square feet onto the side of an existing house, we can build it new from the ground up,'" he said. "We always had the capacity to do new homes; we didn't realize it was sitting right in front of us."
Today, his company splits its work down the middle: about 50% new homes and 50% additions and remodeling, with the emphasis on additions. "It's a great facet of our business because it's allowed us to scale our business up without growing too big," he said, adding that the company builds between 6-8 custom homes annually. Average price points for his homes are in the $550,000 to $750,000 range.
Most of his clients today are what he calls the 'move-up' family—a family who has built a starter home, possibly with a production builder, but is looking for a home with higher quality features and finishes. The second group is an empty nester demographic that have a little extra money and want a house geared toward their futures, without worrying about features for a growing family.
Meade has intentionally stayed away from scaling his company, preferring instead to keep it a smaller boutique firm at ten employees, and do fewer projects per year so that he can maintain his involvement on each of them.
His award-winning company serves the entire Greater Pittsburgh region.
Custom Home Division
Teamwork is at the core of how Prime 1 operates, which is why the design build approach fits in seamlessly with the company's values. As Meade explained, "We do the design build approach where we handle everything from design through completion," he said. The 'old' way of doing things is having an outside architect design everything, but often it was designed beyond the client's budget. Design build construction is transparent, and the same team is involved from inception to completion. "Here, we can keep the budget in mind as we design and let people know when we're pushing their limit so that they can make the choice to pull back or continue with no surprises," he said.
The phrase 'custom home' usually means that a client is building a home from the ground up but often is required to choose from certain floorplans or other limited features and amenities. But Prime 1 takes the concept of 'custom home' further: "Ninety-nine percent of our houses are designed from the ground up, or from a client's idea that they might have," said Meade. And his company is happy to accommodate just about anything that a client has in mind.
A Happy Client
Jeff Geisel and his wife, retirees, spent five years looking for the perfect lot and finally found it in South Park. Originally from the Lehigh Valley, the couple wanted to move to the area to be closer to their daughter, who settled in Pittsburgh after college.
Geisel had worked as a high school shop teacher and also taught architecture and managed a facility in a school district, and so, with his background in the building trades, he did the specs for the home himself. However, despite an extensive search, he was having trouble finding a Pittsburgh-based custom home builder within his budget. Finally, Geisel contacted the Pittsburgh Builder's Association, which referred him to Prime 1.
Other than a few tweaks and adjustments to make sure it was up to code, Prime 1 essentially built what the couple wanted.
The result is a ranch with a full bath and bedroom on one end to accommodate his live-in father-in-law, and a primary bedroom and bath on the opposite end. There's an L-shaped open living area in the middle and a bonus room above the garage.
While the house was under construction, the Geisels rented an older miner's house a mile from their new property. Geisel, along with Meade, was on site every day to oversee the process. "It was like Dan and I were married," joked Geisel. "We conversed almost daily; he was at the site and did a lot of the foundation/excavation work. He even came out on Saturdays," he said.
"There is no one I would trust to build something for me more than him. If he tells you he's going to do something, he does it. He stays to the price. And he responds immediately to stuff, if there are issues," Geisel added.
The Geisel project also was a labor of love for Meade.
"I love being able to take someone's ideas or thoughts or dreams and be able to transform them into plans and then ultimately into a house that has been custom crafted for them," said Meade.
Design Trends
Even though he builds new homes to a client's specification, Meade said that he is seeing some trends among his clients, including the ever-present open floor plans. "The typical buyer is looking for a first-floor master suite in most cases. And there is a big push for one-level living, although that is more costly to do," he said.
And formality has gone out the window, with fewer formal dining rooms or living rooms. Instead, people are requesting an open floor plan with a kitchen leading right into a great room/family room area.
As for style, he is seeing a mix of craftsman and farmhouse, though not much in the way of contemporary designs. "Pittsburgh is not a contemporary town," he said.
As a true custom builder, he does not have any specific requirements for what clients need to utilize in their home designs, but he does put in high quality standard amenities, such as multizone HVAC systems and high-efficiency tankless water heaters. "We always use natural stone, meaning quartz, granite or marble countertops. We almost exclusively use name brand windows. We still build with a lot of craftsmanship," said Meade.
But perhaps as important as the quality workmanship and materials is his presence. "I am out on every single job, maybe not swinging a hammer, but I make sure I am on jobsites on a daily or bi-daily basis so that there's still owner involvement. I think that clients still want to feel like that they're getting personal customer service, and they can say that they're dealing with the owner every step of the way versus being handed off to a sales department or production or design department," said Meade. His accessibility enables the clients to talk through any questions or concerns that they may have and know that the owner is on the same page with the foreman.
And while he is on the jobsite, if he's not actively working, he will inspect the foundation. "It's the craftsmanship behind the finishes that allows the house to be built to a higher level."
Additions
Moving or building a new custom home can be an onerous process, which is why many people opt for an addition to an existing home instead. Most of Prime 1's additions consist of adding living space and kitchen space to the first floor, or sometimes a kitchen/great room combo. What is most common, though, is adding a master's suite on the second floor.
"We love the challenge of being able to add on to a house, make it look like it was always there or at least that it was designed with the original architecture in mind," said Meade.
Recently, Nicole Birmingham hired Prime 1 to put on a three-story addition to her brick colonial home in Upper St. Clair. The addition included a theater, bathroom and gym in the basement; a family room addition to the main floor; and a master suite with a walk-in closet on the upper level.
"I can't express enough how they brought their expertise to the project. Obviously, Dan owns the company, but he had a really fantastic team. The project went seamlessly, and what was so nice was showing how much I integrated into the existing home," said Birmingham. She said it was the granular details—the floorboards, the molding—that elevated the project.
Like with the Geisel project, Meade stopped by the site daily to ensure things were running smoothly. Not only would Birmingham unequivocally recommend the company to others, but she is using them again for a second home project in Hidden Valley.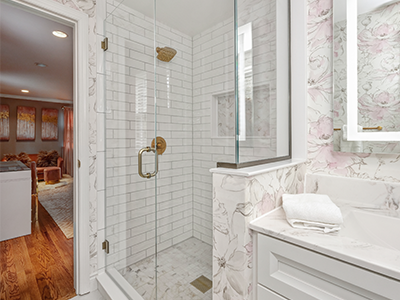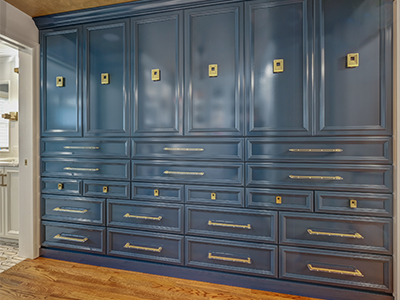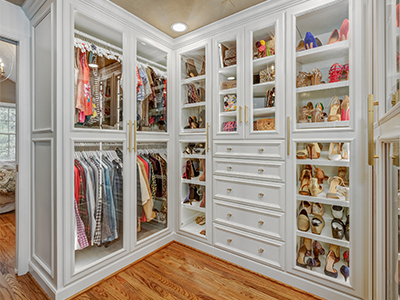 Investing in Youth
Because he believes that youth are the lifeblood of the industry, Meade is also committed to providing opportunities to young people in the trades and getting the message across that a good living can be made in the construction industry. Himself a graduate of Parkway West Vo-Tech, now known as Career Technology Center, he sits on the industry board of advisors at Beatty Technical Institute for the carpentry program.
Although he was not hired right out of school, Houston Zemanski came to work with Prime 1 about three years ago after having worked for subcontracted crews, carpentry and a drywall contractor. "I knew it wasn't what I wanted to do long-term; I wanted to be in larger home remodels, construction, renovation and additions. There were only a couple of companies that fit the bill," he said.
Currently the operations manager, Zemanski generally oversees every project to make sure everything is running smoothly. Having worked for several other companies, Zemanski said that what sets Prime 1 apart is the organization and professionalism. "Some of the companies have been larger corporations and some have been really small mom and pop stuff but they always seem to be disorganized when it comes to having a clear goal and spelling things out on the job," he said. "Prime 1 is more organized and pays more attention to quality."
Accolades
Because of the company's dedication to trade schools and being involved with local and state builders' associations, Prime 1 won Builder of the Year in 2021, an award bestowed by the Builder's Association of Metropolitan Pittsburgh (BAMP). Meade is also a past president of BAMP and currently serves as a director on the Executive Board.
Since 2013, the company has also won numerous other awards by BAMP for many different categories—from best urban remodel project to best kitchen renovation over $100,000 to best bath renovation under $50,000. They've also won customer service awards granted by Best of Houzz. "Those awards speak to our ability to be very versatile through this industry," he said.
Although awards and recognition are always appreciated, what drives Meade is a satisfied customer. "The relationship with your customer is paramount. It will lead to some of the most successful jobs/projects. We get to know everybody very personally. They're not a customer; they are a relationship to us."
Looking Ahead
Meade has no intention of slowing down anytime soon. "I am hoping that I can continue to work in the industry until I am satisfied that I've done enough. My future plans are to continue to work in this industry and help develop the people that work for me to hopefully someday take over the business," he said.  NH