'Alto Piano' translates into 'high plateau'.
 

The developer, William Graziani Sr. named the Cecil Township development after a town near his hometown in Italy. It is a fitting name considering the developments high elevation.
The builder of Alto Piano is Bill Graziani Jr., owner of Graziani Homes, a custom builder in Cecil Township. "In some of the lots you can see as far north as the U.S. Steel building in Pittsburgh and as far south as the smoke-stakes in Burgettstown," Graziani said.
William Graziani Sr. started building the plan in 1994. It is a sidewalk community, a pedestrian filled neighborhood where residents can be found walking within its 3 miles of sidewalks.
The development is filled with 162 custom homes, about 80% of which were built by Graziani; about 70 additional lots have been developed by Graziani for future homes.
Cecil Township: An Up and Coming Community
Alto Piano is in the heart of Cecil Township adjacent to Southpointe, an almost 600-acre suburban business park that also includes Southpointe Town Center, with an abundance of restaurants and shops, along with the renown Southpointe Golf Course. One selling point for Alto Piano is that it is walkable to Southpointe.
Cecil Township is nestled in the northeast corner of Washington County, has a population of about 12,700 and is just over 26 square miles. It straddles Canonsburg and North Strabane Township and has characteristics of both a suburb and a rural area.
Alto Piano is located within the highly desirable Canon-McMillan School District in Canonsburg. The high school has been renovated, and a new stadium has been constructed, along with two new grade schools. Plus, the district is in the process of breaking ground on a new junior high school.
"The school district is basically the up and coming school district in the area," said Graziani, explaining that it is a result of the natural progression and expansion of the South Hills communities. "First it was Mt. Lebanon, then Upper Saint Clair, and then those filled up and they went to Peters Township, which is almost all developed out. As the city expands and those areas fill up, it continues south or north, wherever the major thoroughfares lead people."
In fact, in 2011, Bloomsburg Businessweek designated Cecil Township as one of the best places to raise a family.
"It's a community where people work and play—you work here, you play here and you live here. It's a wonderful development in the heart of Southpointe," said Monica Hamlin of Washington Financial Bank, who has worked with Graziani Homes for about 25 years and with three generations within the Graziani family.
Cecil Township, and Alto Piano specifically, has attracted newcomers to the area, including people who have moved to the area from other states, though some have moved from Allegheny County. Graziani said that the reasons people come to the area are threefold: people in the medical profession who work at area hospitals; people who work in the oil and gas industry; and people who work in other companies at Southpointe.
There are others who commute into the city, which is easy because of the proximity to I79 and the Route 19 corridor. And once the Southern Beltway connector is finished, it will be a breeze to access the airport.
And you can't beat the taxes, which have stayed relatively flat, said Graziani.
Don Gennuso, Township Manager of Cecil Township, said that the area has become one of the fastest growing communities in Western Pennsylvania. "The communities in this area altogether have become attractive to a number of people," he said.
"Alto Piano provides an excellent choice for those looking to move to the area—it's close to 79, Southpointe, and it offers a uniqueness in home choice that you may not be able to find in some of the other developments," added Gennuso, referring to the quality and price point of the Alto Piano homes.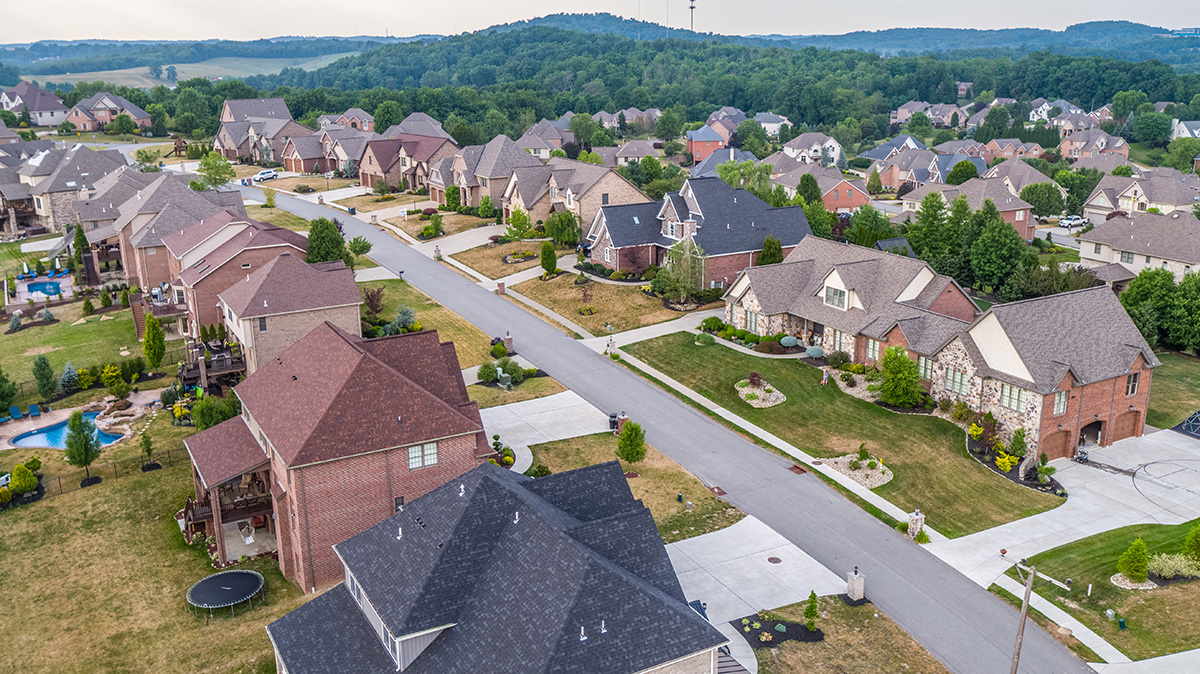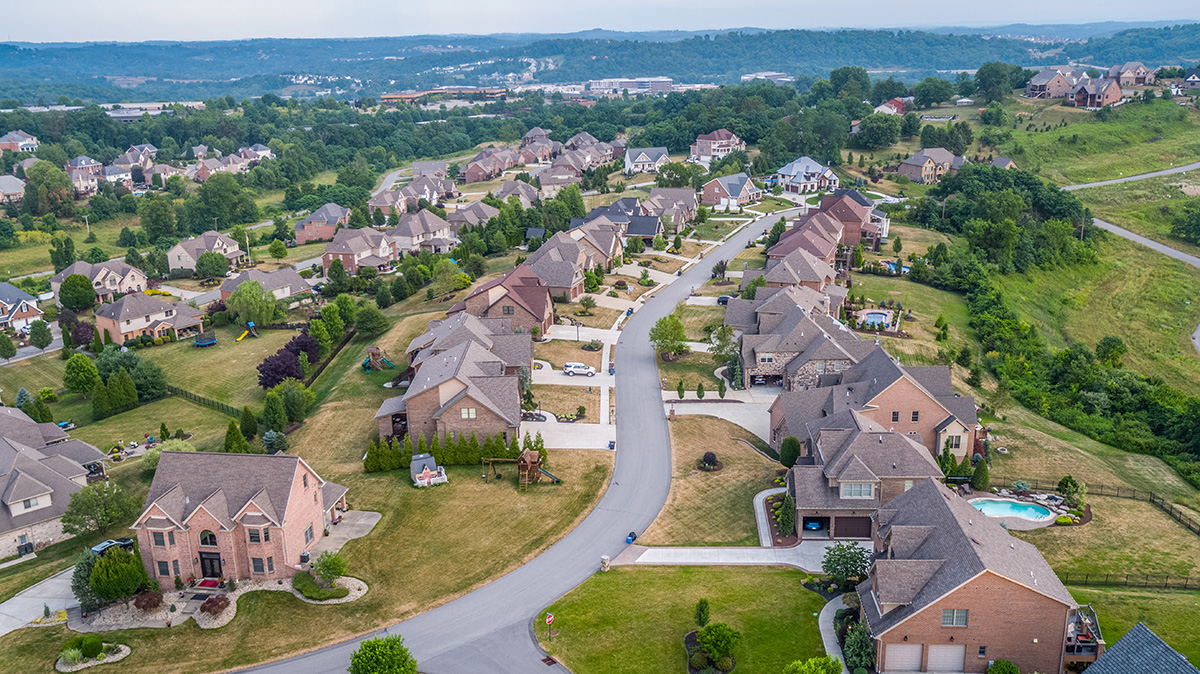 All-Inclusive
Graziani tries to make everything inclusive in the homes he builds. What some other builders may consider to be an add-on, Graziani considers to be standard. There are no surprise costs for customers.
"They try to do a base price that gets you in the door, and then they hit you with extras. I went the other direction. Everything people paid me for in the early years as a builder, I made standard.  Anderson 400 windows, lifetime dimensional shingles, two heating and cooling systems so that the floors are evenly heated and cooled. Of course, you get hardwood floors, a tile shower, Kohler fixtures, granite. The kitchens are top-of-the-line with quiet close drawers. We put in 50 recessed lights as standard, many USB plugs, dimmers included, heated garages. Typically, people don't pay extra for too much in our homes," he said.
If someone wants a luxury oven, for example, that will be extra, but there are no hidden upgrades.
"We're building a whole lifestyle for you. Most homes here have covered decks, outside fireplaces, or sometimes detached fireplaces in their own area with bread ovens. Swimming pools, saunas and hot tubs are all incorporated into the build of the home," he said.
A Diverse Demographic, A Diverse Mix of Homes
When you ask a resident of Alto Piano what sets it apart from other area developments, you'll get the same answer: it's the diversity of the people. It is not dominated by one demographic or another but rather a nice mix of everyone from young families to empty nesters to baby boomers and older.
Unlike some other developments, such as patio homes with all residents over 50 or a newer plan with everyone under 40, Alto Piano attracts residents covering a wide range of ages. "It's a nice mix; I definitely enjoy that because I live here myself. I think it's very distinctive," said Graziani.
"Our development is totally custom so you don't see a lot of the same house. People come to us with their blueprint. We shape the home to your lifestyle; we don't give you 3-4 plans to pick from to mold your lifestyle into. You come to us with a concept you like, and we shape the house so it fits your needs," said Graziani.
The varied age demographic gives rise to a nice mix of homes available. Plus, Graziani pays attention to what his customers want and the trends that shape those tastes. He said that the development is evenly split between first floor masters and second floor masters, with ranches being the fewest. "Early on, there were many more second floor masters, and now trends have shifted toward first floor masters," he said.
Lifestyle accommodations are always considered. For example, empty nesters might choose a bigger dining room for hosting extended families while families with kids may choose a mudroom with sports style lockers for their kids.
The looks of the homes have changed with the times. Early on, he said, they built a lot of colonial looking homes, then moved into provincial, then classic, and then New American/Rustic. "We've built a lot of rustic homes (timber and stone) but shifted into the Craftsman look lately (board and batten with timber and a mix of stone). We even have a Tudor in the development. It ebbs with what is hot at the time; there is no standard look," he said.
As Graziani Homes is totally custom, they will size the lot according to the wishes of the homeowner. "We have homes on an acre and a half down to 3 or 4/10th of an acre if you want a small house," he said. Houses range from 2,600 to over 5,000 square feet.
"We try and build something to fit your lifestyle with your size lot and house; we conform to you rather than you conforming to a certain floor plan on a certain size lot," he said.
Homes run the gamut between $600,000 to $1.5 million, and every price point in between.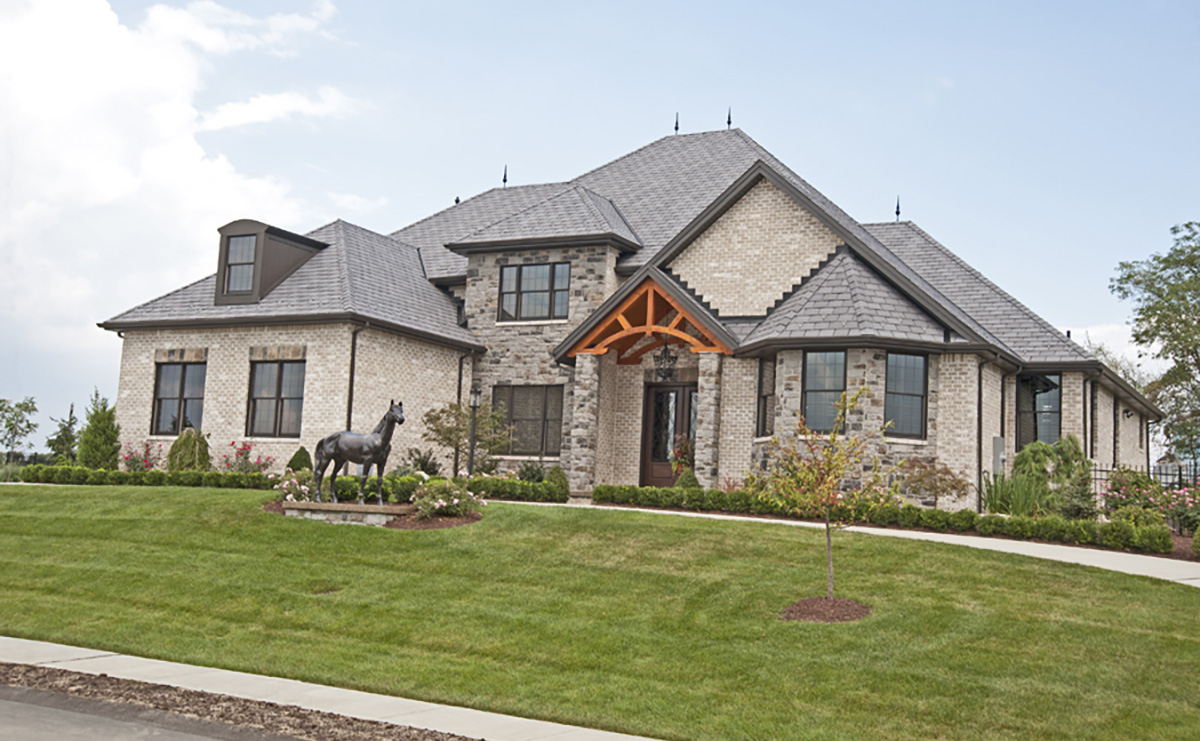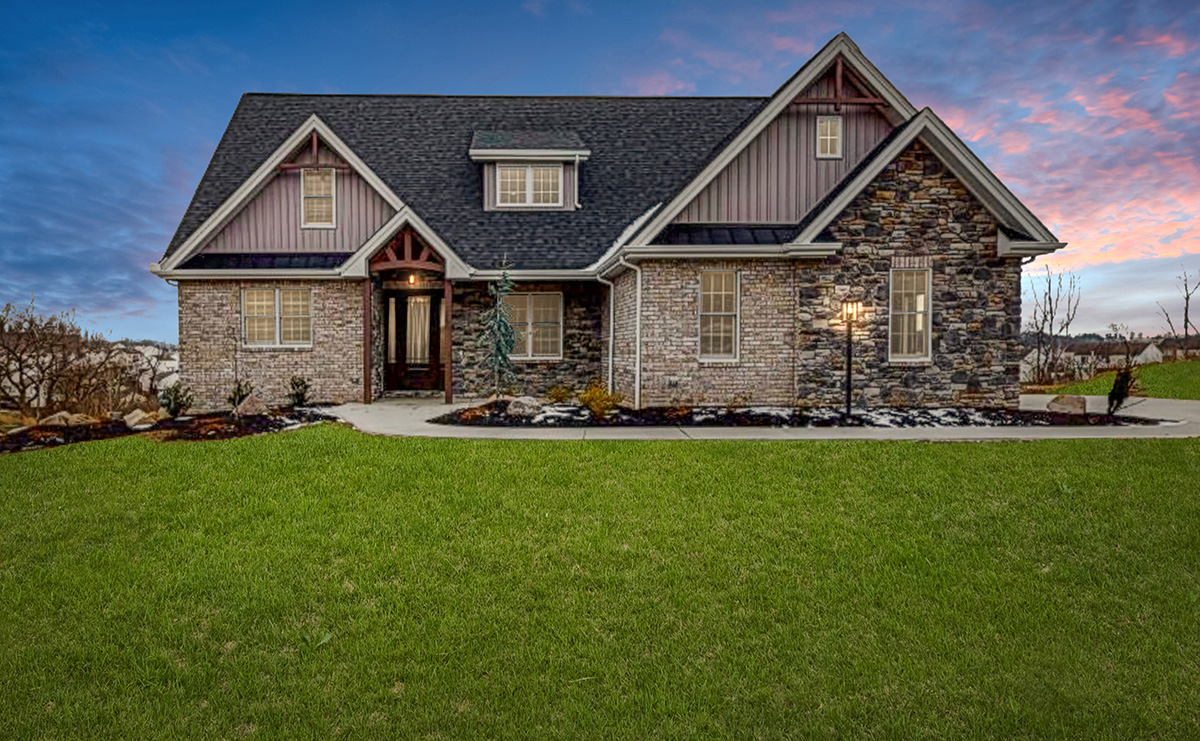 Happy Residents
Diane Burke is on her second home in Alto Piano. In 2008, she bought a spec home but in 2015, opted to build a custom home with Graziani, one street away. She wanted to stay in the area for many reasons, not the least of which was its convenience to highways and the airport, particularly as her husband travels for work. As she herself grew up in Washington County, she wanted to stay there rather than move to Allegheny County. "Overall we love the location of Alto Piano; it's accessible to 79 yet it is still pretty secluded. We're on the hill; it's our piece of heaven there. You don't even know it's back there," she said.
Burke loves that it's a nice, peaceful, quiet neighborhood with friendly neighbors. "You can get involved or not involved. I'm not as much involved in the block parties since my kids are out of school, but people still get together all the time," she said.
Burke's building experience with Graziani was uncomplicated. "He has it all down to a science. We made tweaks on the plans and changed this and that; it was a very easy process," she said.
Though Lori Carpenter has lived in seven or eight areas of Pittsburgh, she had never lived in the southern suburbs. When she and her husband wanted to move from Downtown Pittsburgh, one of her employees suggested looking at Alto Piano in Cecil Township, Washington County.
She worked with Graziani Homes to achieve the home of her dreams. "We named it Sunset Point; it overlooks the sunset, and it is spectacular," she said.
"We had a phenomenal building experience with Bill and his team. And I can be extremely critical," said Carpenter, adding that because most of the people who work with Graziani Homes are employees, there were not many subcontractors in and out of her home during the building process.
Graziani's son Joe, who grew up in the business, can attest to this. "We are kind of the old-world builder. We're on the jobsite every day; we know exactly what is going on. It's an old world craftsmanship. We're giving you the highest quality home every single time. That is why we've had clients build multiple times with us. Our quality is going to be at the highest level you can get."
Carpenter, also a business owner, said she and Graziani would talk about business. She admires how he does not use a payroll system but rather chooses to hand his employees a check and thank them for the job that they've done. "It's a wonderful way of doing business. He has outstanding relationships with all the people with whom you need to meet throughout the process. And he gets better pricing, which gets passed on to you," she said.
"The craftsmanship is unbelievable; it's second to none. There is no better workmanship than that team," she said, adding that Graziani was amazingly responsive to changing things up and to thinking about things differently. "He's creative in his own right as a builder."
Carpenter said that Graziani's follow through was also impressive.
"He lives in the neighborhood and he walks it with his wife and dog. If he had anything to run or hide from, he wouldn't do that because he knows the value of what he's built—he's proud of it and he should be. If you're looking to build a home, I don't think you can find a better builder," said Carpenter.
Burke agreed that it was a good sign that Graziani lives in his own development. "It's nice that he lives in the neighborhood too and he chooses to stay where he builds his houses. He is accessible and wants to keep the neighborhood nice; that is a good testament."
"They are definitely family oriented. He not only builds for the parents; he builds for the children. He's very detailed, a hard worker; building is his passion. He enjoys it; they're just a great family. Every single borrower I deal with, they walk away 100% satisfied, and Bill makes sure of that," said Hamlin.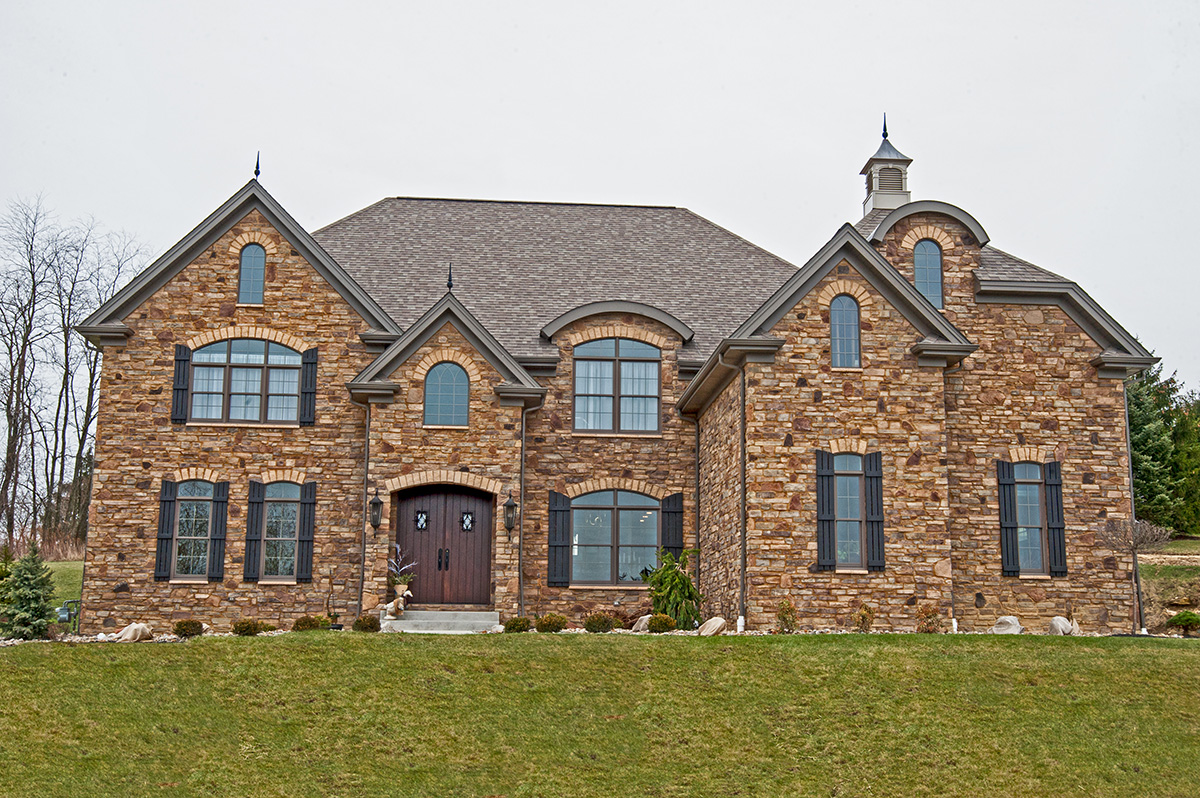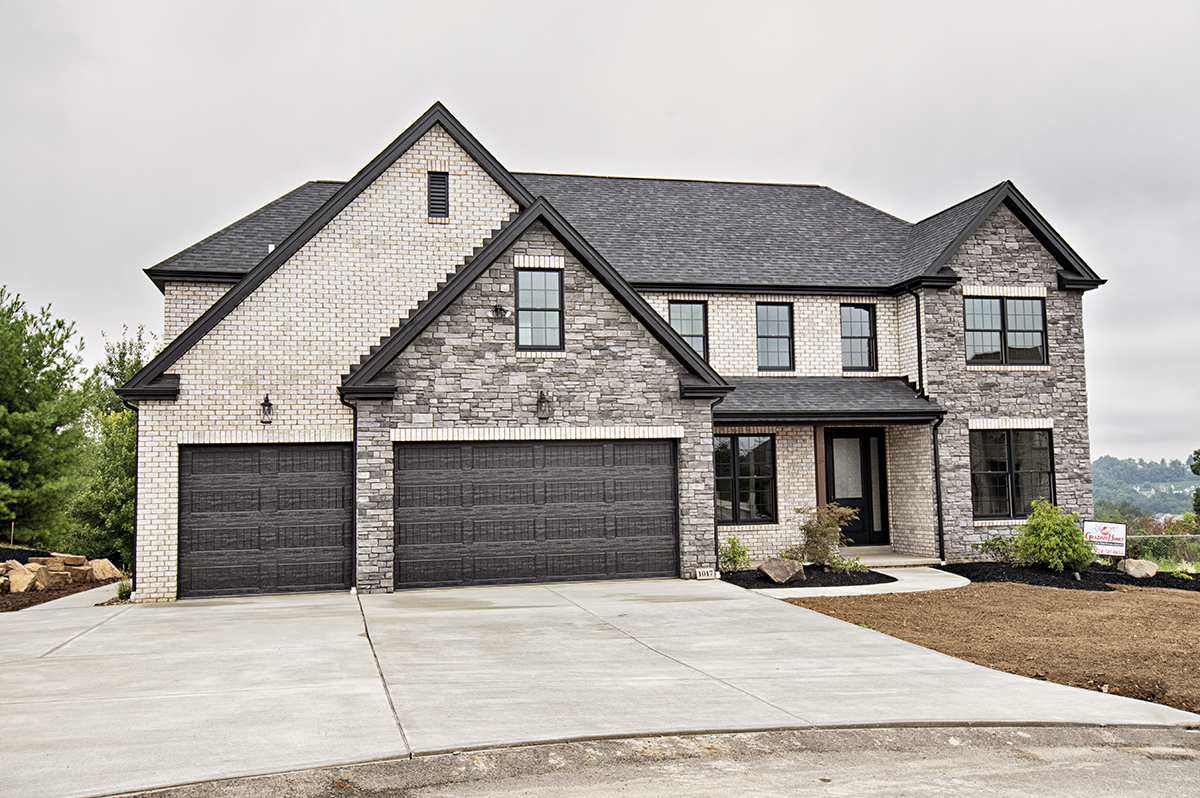 Alto Piano—The Place to Be, Now and in the Future
Joe Graziani said that Alto Piano is the last true custom neighborhood left in Cecil Township, and one that appeals to young homebuyers all the way to people in their 80s.
So much depends on coronavirus, but Graziani is optimistic about the future of the development. "As long as the economy thrives, this development will be full in the next six to ten years. If it stagnates, it might be 10 to 15 years.
"There will probably be new construction and people moving into the district in 20 years. There are always going to be buyers; there will always be new infusion here. The homes here will still be competitive, with young people still coming in because of the school district."  NH