Native Pittsburgher Andy Warhol once asserted that "land really is the best art."  Upon reflection, one might surmise that the hundreds of people seeking just the right tract of land have begun to shape their own, distinct masterpiece – a home long dreamt of on property well considered.  And therein lies the key to a successful venture.  "Well considered," as experts agree, means that the quest for the perfect patch of property takes research, diligence, expert advice and attention to detail.  While a seemingly daunting task, the pursuit of that idyllic plot of land can also be a rewarding endeavor.  Devon Thorsby, Real Estate Editor, U.S. News & World Report in an October 2019 article titled "The Do's and Don'ts of Buying Vacant Land" warned that "before you get serious about laying a [home] foundation, be aware that a land purchase may yield more surprises than buying a home – from easements to zoning restrictions to environmental conditions that could easily turn your dream build into a headache the size of a McMansion."  The Better Business Bureau (BBB) also cautioned, quite succinctly, with this advice before purchasing any type of land: "Investigate Before You Invest."  The BBB continues that working with a [land] developer "who is well regarded and financially sound is of critical importance."  Amanda Dixon, a personal finance writer and expert in taxes and banking ("Buying Land? Here's What You Should Know." February 26, 2020), noted that the purchase of property is a "major undertaking" and urged that potential buyers should consider "how much breathing room you'll have in your budget for a new house."  She also suggests consulting a financial adviser prior to such a purchase.
Further, Thomas C. Frohlich and Michael B. Sauter, financial news and commentary contributors  for 24/7 Wall Street, a content partner of USA Today, (June 28, 2019), noted that "Placing an accurate dollar value on America's land … is virtually impossible."  They continue that some experts have derived estimations based on economist William D. Larson's 2015 study data titled "New Estimates of Value of Land of the United States".  They themselves reviewed this and other Larsen documents, along with additional information from the U.S. Census Bureau and the Bureau of Economic Analysis.  The result of this review is that "Whether an area of land is part of a sprawling farm or a dense metro area, its value is mostly determined by its use."  Closer to home, Pennsylvania statistics show a value of $31,923 per acre and a median home value of $181,200 according to Frohlich and Sauter. 
But, how does one come by this coveted plot of land and how do buyers identify just that right property?  Some shop around for buildable parcels while others inherit land from family.  Still others may gain a parcel as part of a farm subdivision among family and/or friends, particularly when farming is no longer economically sound, does not hold an appeal, or proves to be physically undesirable.  Others research options with the help of a knowledgeable realtor or builder.  And before building a home on any property, much attention must be paid to a thoughtful checklist of items.  "Buying land is not something you should jump into solely because it's a good deal," advised Helene Nseir, Realtor, Berkshire Hathaway HomeServices.  "You must investigate!  Are their easements? Covenants? Is there a gas well on the land, which requires a specific distance from any structure, among other considerations.  Those looking to build on their land need to seek the advice of professionals."  Schumacher Homes Vice President of Sales and Marketing Mary Becker offered this advice.  "Customers should think about the land both emotionally and practically," she said.  "Is it a place they can picture living every day?  Does it excite them?  What about noise levels?  People should drive from the lot to their place of work to determine how they feel about the daily commute."  She encourages people to think about proximity to common places they would shop, dine and visit for entertainment as well as utility connections, water and sewage systems, and land preparation.
With an upturn in the economy, home building has realized a boost.  For example, sales of new homes in the United States increased nearly 8 percent in January 2020, "the fastest pace in more than 12 years" as reported by the Associated Press (Tribune Review, March 1, 2020).  Further, those who bought homes not yet constructed account for 50 percent of January's sales gains, with "possible evidence that low mortgage rates may be driving their decision to purchase.  Borrowing costs for home loans have tumbled since 2018."  Regional builders too have experienced benefits from this upturn.  "We've definitely seen an increase since this time last year," said Jeff Costa, Founder and Operating Manager, Costa Homebuilders based in Elizabeth, Pa., and building throughout Southwestern Pennsylvania.  "Construction has increased by some 30 percent, which can be attributed to very low interest rates and the fact that adjustments throughout 2019 allowed for current stability in costs."  A strong start in 2020 was also realized at Schumacher Homes.  "Our in-person design studio tours and even visits to construction open houses are up," Becker said.  "We are still quite busy with builds and prospective customers inquiring about how to start their home building journey."  She added that they are adapting to changing customer preferences with regard to customer/builder interactions through more private model tours and virtual design and pricing meetings "from the comfort of their own couches and the use of their computers."   Justin Parry, President of Parry Custom Homes headquartered in North Huntingdon, Pa., and building throughout a 10-county area, also recognized an upswing at the start of the year followed by a period of steady business.  "In short, it's a good market for the buyer and the builder," he said.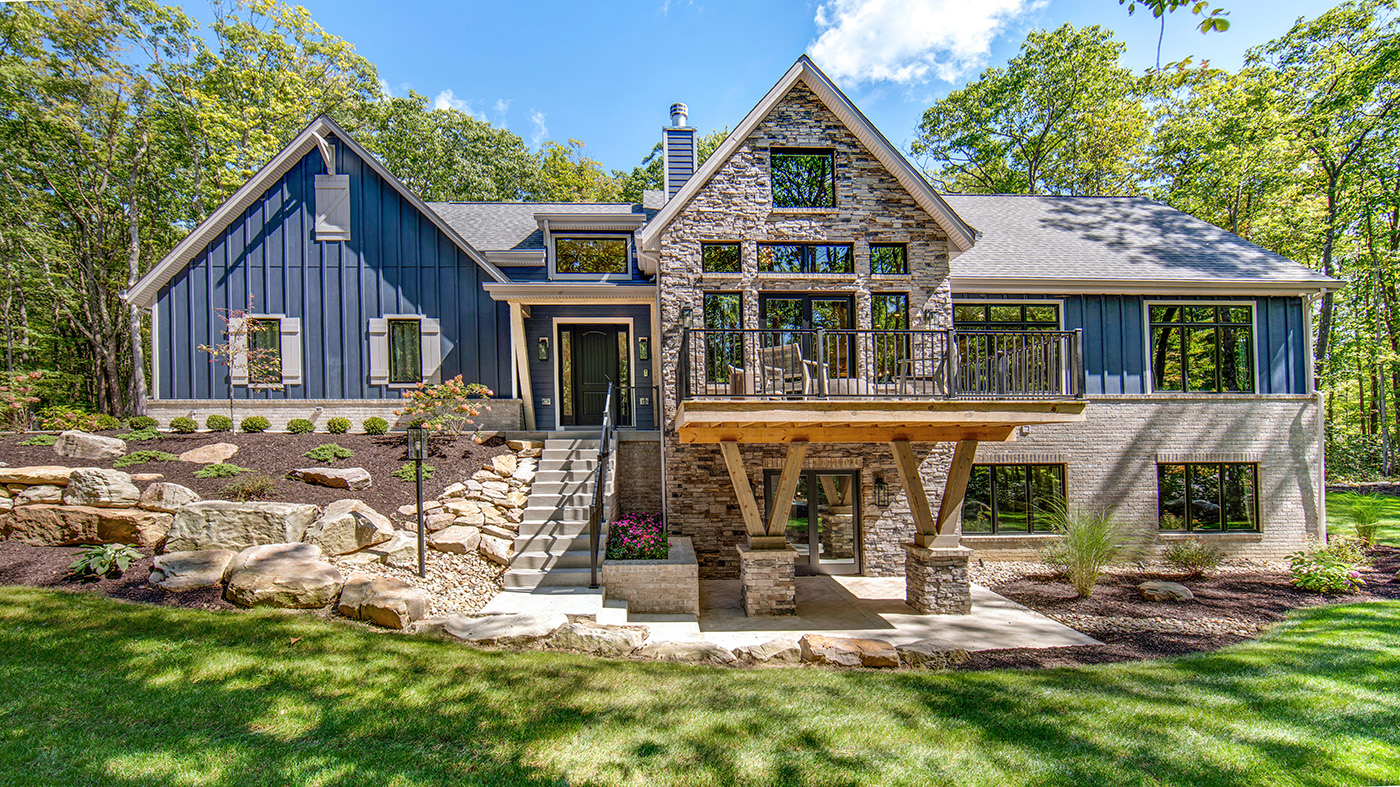 The "Perfect" Plot of Land
The cost of a new home, however, begins with the cost of the land and should not be overlooked given the aesthetics of a tranquil setting.  Jay McKenzie, Director of Content, New Home Source.com (February 4, 2020) cautioned that "to the untrained eye, a lot or parcel of land may appear easily buildable, but prove not to be.  More than one land lover has learned the hard way that ignorance can be expensive, but knowledge is power.  Especially if you're in the market for land in remote or less-developed areas, it's wise to consult an experienced builder with local knowledge and strong build-on-your-lot expertise.  Inviting a builder to become a part of your land search process can help you avoid more difficult lots and save you money – both on the purchase price of the property and by helping you better understand, in advance, the cost to turn land into a buildable lot."
Also key is knowing experts agree that raw land loans are more difficult to obtain.  They are riskier than a traditional home purchase for lenders and may require a 20 to 50 percent down payment with a higher interest rate according to various real estate and finance experts.  But there are options.  Since banks consider land loans riskier than home mortgages, Stephanie Faris, financial writer and author of "Checklist for Buying Land & Building a Home" (August 2019), suggested considering small credit unions and local banks who may be more willing to advance loans to land buyers.  One such local bank offering land loans is Commercial Bank and Trust, headquartered in Latrobe, Pa, with nine offices throughout Westmoreland County.  According to Shelly Gaffney, Vice President and Community Relationship Manager, conventional loans are available for raw land and land purchased for immediate construction once a survey and sales agreement are presented.  "For raw land not being developed, we would finance 65 percent of the total value of the agreed upon sales price at a current interest rate of 9.49 percent," she explained.  "For land that is purchased with construction pending, we offer 90 percent loan to value at a 30-year (current) interest rate of 3.70 percent."  She advised further that buyers should work with a realtor or builder prior to coming to the bank so all information "fits into our guidelines."  Faris posits further that a Federal Housing Administration Construction to Permanent Mortgage loan "may be the best choice for someone planning to build soon.  You'll face restrictions when it comes to choosing contractors, but this will also protect you as the buyer.  The FHA option also usually features lower interest rates and easier qualifications."  Other types of loans available include the U.S. Department of Agriculture (USDA), Sections 523 and 524, a Small Business Administration (SBA) 504 loan, a home equity loan (given that the buyer currently has a home with sufficient equity), or seller financing. It bears repeating:  Research and exploring the ins and outs of these options are imperative so that the best fit is realized.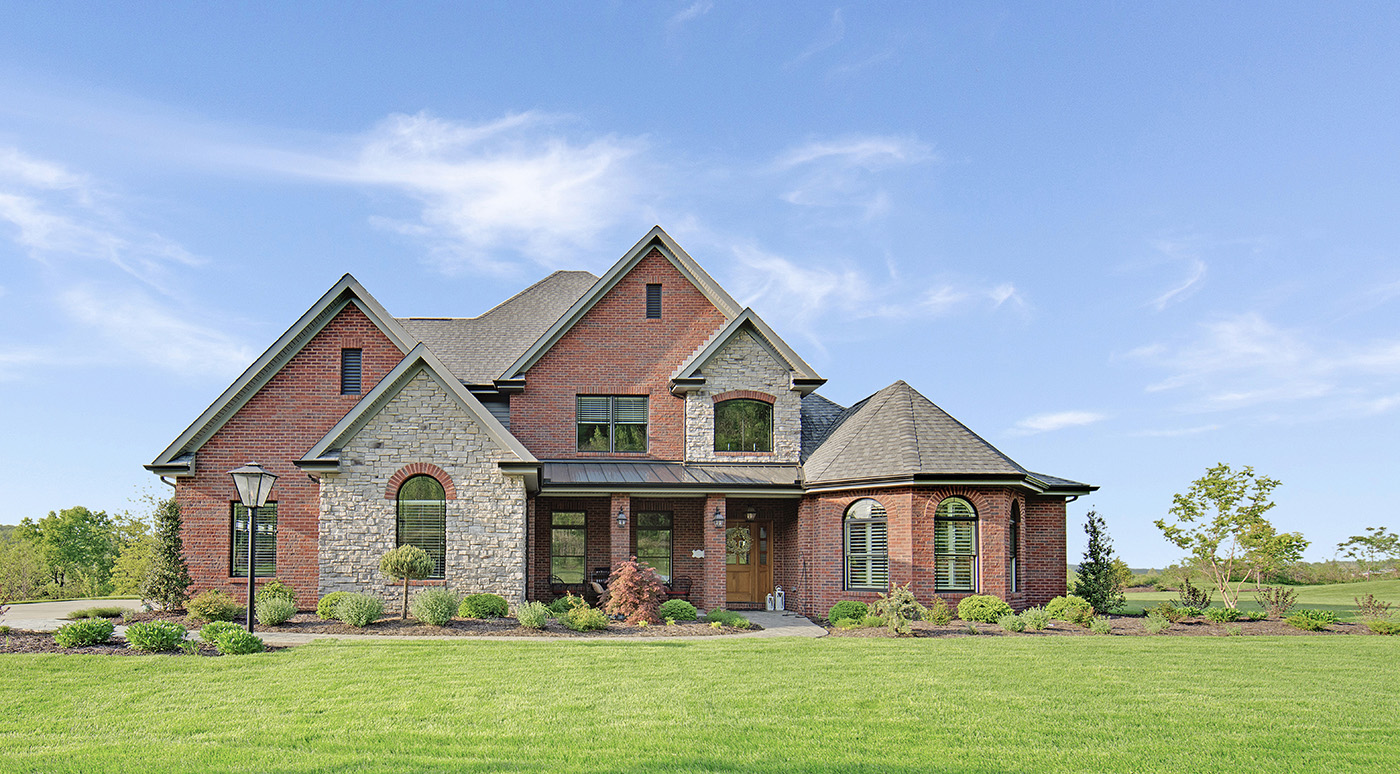 In addition to securing a loan, thought should be given to other considerations including: Zoning laws; availability of utilities; soil quality; environmental issues; road access; easements, and the value of other homes in the area if any, among others.  There are, however, sensible ways to navigate what may appear to be an insurmountable process.
Parry fully specializes in building on customer's land.  So, when looking for land on which to build a home, he acknowledges that there are many things to consider.  With some 50 percent of Parry Custom Home's customers owning a lot prior to visiting, with the other half starting to look after they visit, he believes that their job is to help the customer either way.  "There are all types of lots for consideration from a 100-acre farm to a 'left-over' lot in an older neighborhood," he said.  "Certainly, things like a particular school district and tax benefits also play a part in the land search."  Conducting a full home site visit also helps Parry's customers understand the full costs of a given lot.  With a team of consultants, designers, builders and excavators, Parry Custom Homes assists customers in understanding any costs that may arise with lot development and subsequent home build, including the permitting process.  "Every area has different requirements," Parry said.  "Finding the right builder, one with experience in building on private lots, can aid in the process running smoothly and efficiently."  A visit to the Parry Showroom and Design Center also allows for meaningful discussion with a Custom Home Counselor.  And, home plans can be started while a lot is being identified.  In short, "we're a one-stop process for your lot and home venture."  Costa is currently seeing as high as 70 percent of customers with their own land or those whom they have helped identify the perfect lot, handling all aspects from planning, site work, utilities and more.  "Some people buy land and don't realize the costs or work that needs addressed prior to building," he noted.  "We suggest that you consult with us so we can determine if trees should be cleared, grading done, a septic system dug, or other unforeseen construction.  Knowing this in advance allows for a true cost of such a project."  Handling all aspects of land preparation to the finished home, Costa Homebuilders also offers a "New Life Process" in which customers work with professionals to review design choices and more, assuring that the end product "reflects your vision and meets your budget."  Costa added that they study areas across the country to look at new trends in home building.  Schumacher Homes located in Greensburg, Pa., as well as purports a team of experts including a sales coordinator, new home consultants, construction managers and others to walk customers through the lot search and home building process.  Becker explained that almost half of their customers sought them out without owning land but "we have valuable relationships with the real estate community in each of our building areas who are happy to help them find the perfect lot for their home."  Once a lot is identified, the home building process starts with a home site inspection, where the construction manager does a lot visit with the customer discussing home position on the lot, clearing the lot, utilities and more.  "As part of the walk and quote, we will estimate the costs involved to get your site ready for your new home," Becker said.  "But rest assured, we will handle all the work."
"It might be challenging but the sweet reward is your own 'estate' or farm lot."  Perhaps Warhol was right after all: "… having land and not ruining it is the most beautiful art that anybody could ever want to own."
Finding that perfect lot and building that custom dream home, however, can be rewarding despite the work.  "It can be simple if you go through the right process, give yourself time, do the right research, and find the right builder," Parry acknowledged.  "If you buy a lot with unforeseen costs, you may not have a good investment or a good experience."  Nseir finds that the lure of acreage may lead buyers down an ill-fated path.  "When you tell me you want five acres off the beaten track, I need to ask the hard questions such as 'Can you live with a septic system and/or well water?  And, if the well runs dry, do you have monies to dig a new well?'  Conversely, the benefits can be no sewage or water bills."  She added that those clients who buy land only looking to build at a later date may face issues such as rezoning where "you might find yourself in the middle of a commercial area."  Again, she emphasized that investigation can prove invaluable.  Costa, too, proffered a three-pronged philosophical approach to finding land and building that custom home – find a good bank, have a good builder, and adopt the right attitude.  "It might be challenging but the sweet reward is your own 'estate' or farm lot."  Perhaps Warhol was right after all: "… having land and not ruining it is the most beautiful art that anybody could ever want to own."  NH