Rooted in the Past. Focused on the Future.
Family owned-and operated since 1958, Ricciuti Enterprise continues to build on a sturdy foundation of decades in the business.
Headquartered in Plum, the company builds throughout the region, including homes in Allegheny County, Salem and Mount Pleasant Townships and Plum Borough.
As if We Live There
The company's mission is developing communities, building new homes, additions or remodeling where value and quality come together with lifestyle. "We build projects our customers can be proud of and enjoy their lives in," Ricciuti says. "We understand that when a customer chooses a homebuilder, they are making a big decision. They are choosing us to be a part of their lives," he says. "It's only
fair that we give the same back
to them."  
The Ricciuti team welcomes the opportunity to get to know each client, explore ideas about their dream home and provide guidance in the design and construction of every home. "Building or remodeling a home is a huge investment. We provide the materials to build a house but the people living there is what makes it a home," Ricciuti explains. "We strive to produce a quality product that exceeds our customers' expectations, on schedule and on budget," he says, adding they go a step further. "We treat each home as if we were going to be living there." 
And in fact, he does. Ricciuti lives in one of the company's newer developments, Chavelle Estates, which stems off of one of their earlier developments, Rockland Manor, where his father and partner, Dom Sr. lives. "If you can be a builder and live in one of the communities you've built, that says a lot. We treat our customers like family. Our hope is that they are part of our family when we are done.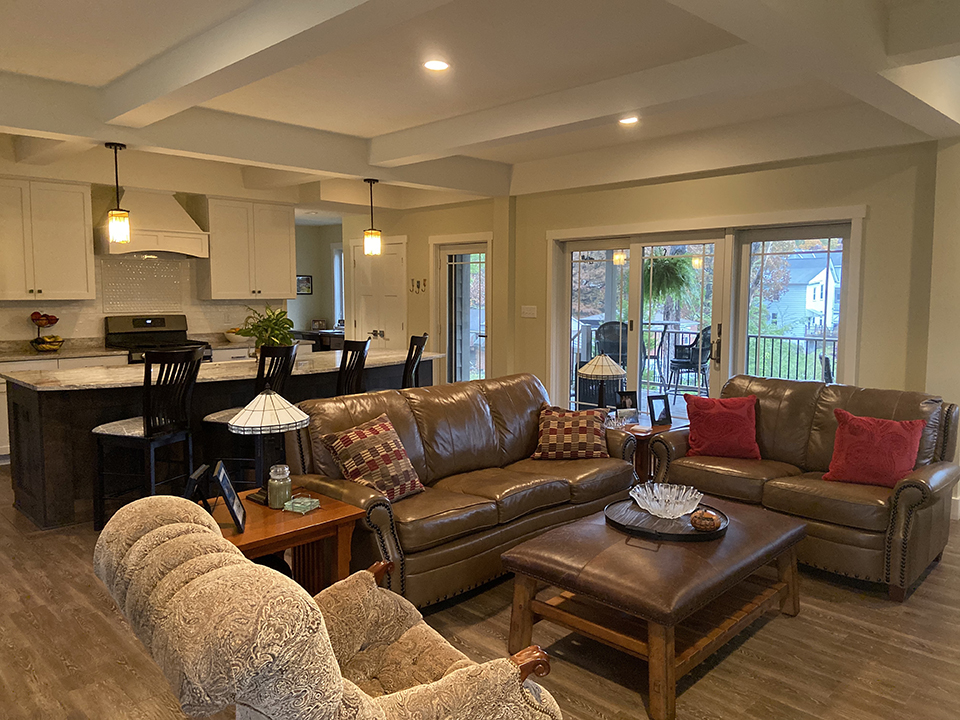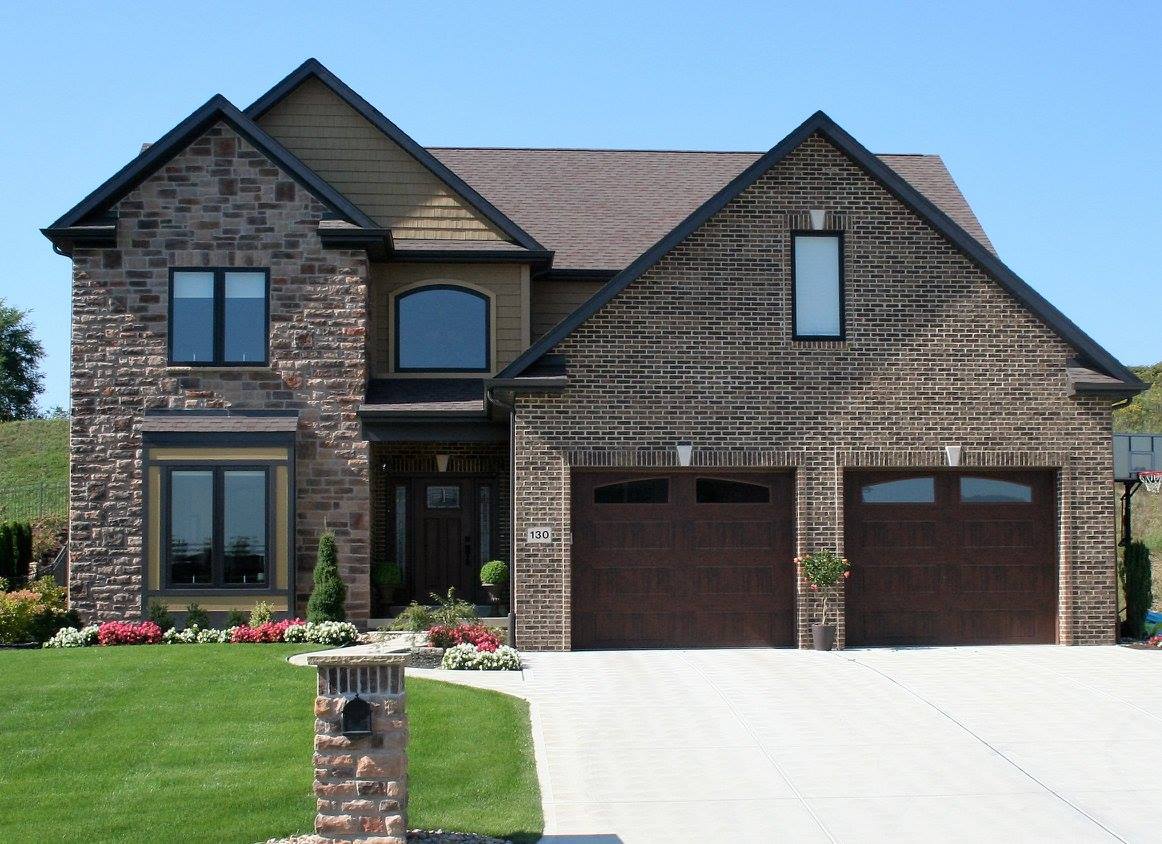 A Family Affair
Ricciuti describes the family-owned company as the current version of continuous homebuilding that spans 60 years. "It started with my grandfather in 1958, and continued with my uncles, who were all partners at one time," says Ricciuti. "Today, my father and I are partners. He's still involved in the day-to-day business operations, but his involvement has changed and paved the way for me to successfully move our company forward in the future."
He describes theirs as a unique father-son partnership that's based on mutual respect. "We both listen to each other. I am lucky to have a mentor that has such experience to draw from," he says.
Ricciuti Jr. graduated from the University of Pittsburgh Civil Engineering School with a concentration in construction management. But his interest in the business started long before then. "I was a kid when I started working for my dad," he says.  "At 13 years old, I started out as a laborer, working in the ditches. My father felt it was important that I understood what it took, and to see firsthand the amount of effort that our partners and subcontractors put in on a daily basis." Once he had his degree, he didn't immediately go to work for his father. Instead, he worked for two large commercial building companies before joining his father in 2001.
His hands-on experience as a laborer, paired with an engineering degree and involvement with large commercial contractors makes him a perfect fit with Dom Sr's wealth of knowledge of how the company has been successful for decades. "With my father's mentorship, and my education and passion for building, it makes a unique combination that not many, if any custom builders have." 
In addition to the father and son duo, several other family-members are a part of the business. "Pretty much everyone in the company is family, or has been working here long enough to be considered family."
That familial bond extends to its clients too. "The Rucciutis wrap their arms around you and carry you through the entire process," says customer Tim Hanno, whose home was built by the company in 2018. "Dom Sr., well, he makes you feel like you are a part of the family, and Dom Jr. is not only personable, but is out their crossing Ts and dotting Is, making sure that everything runs smoothly." Hanno recognizes that their combined breadth of experience and longevity takes the company to the next level of professionalism. "I would recommend them to anyone," he says.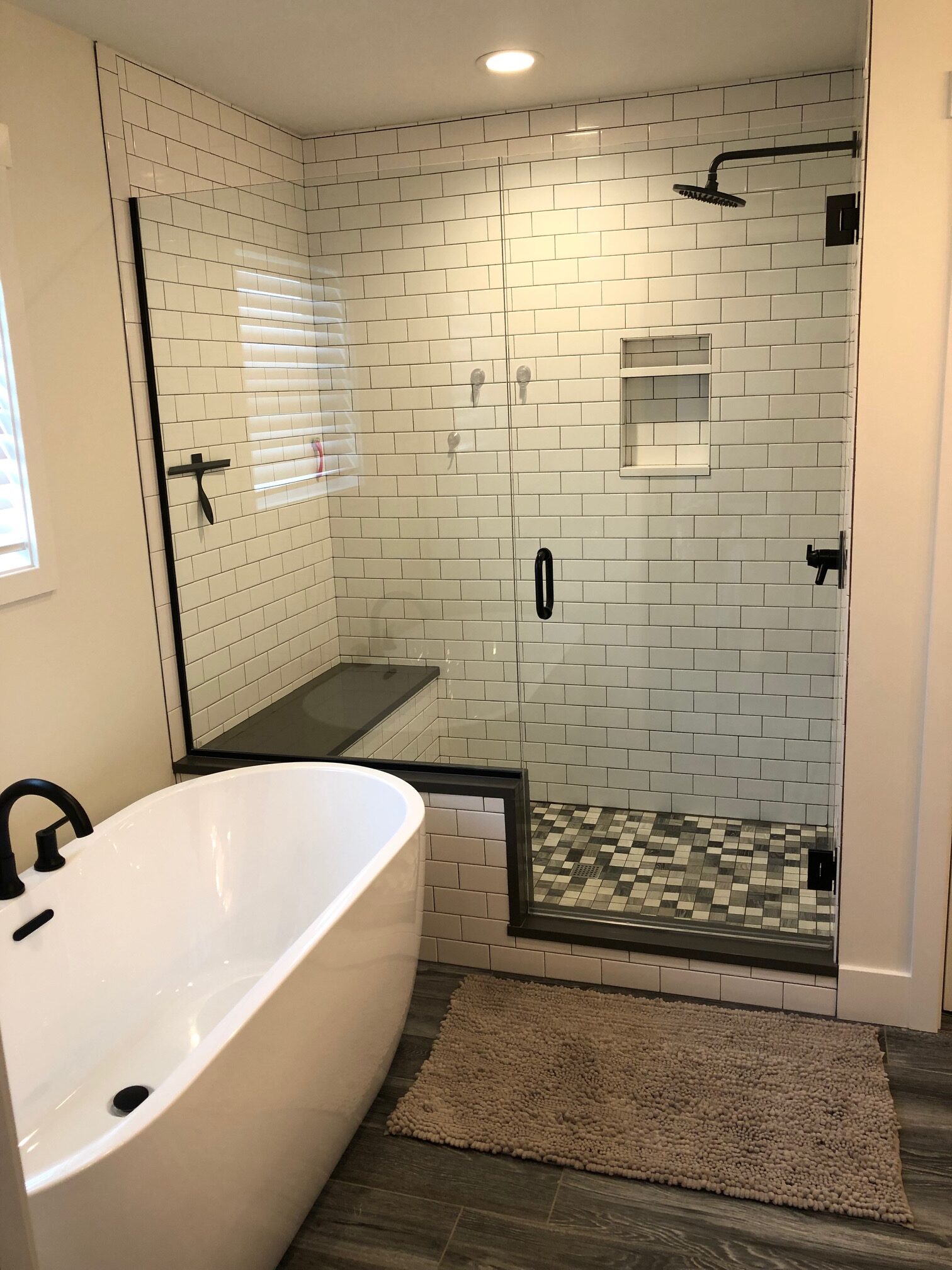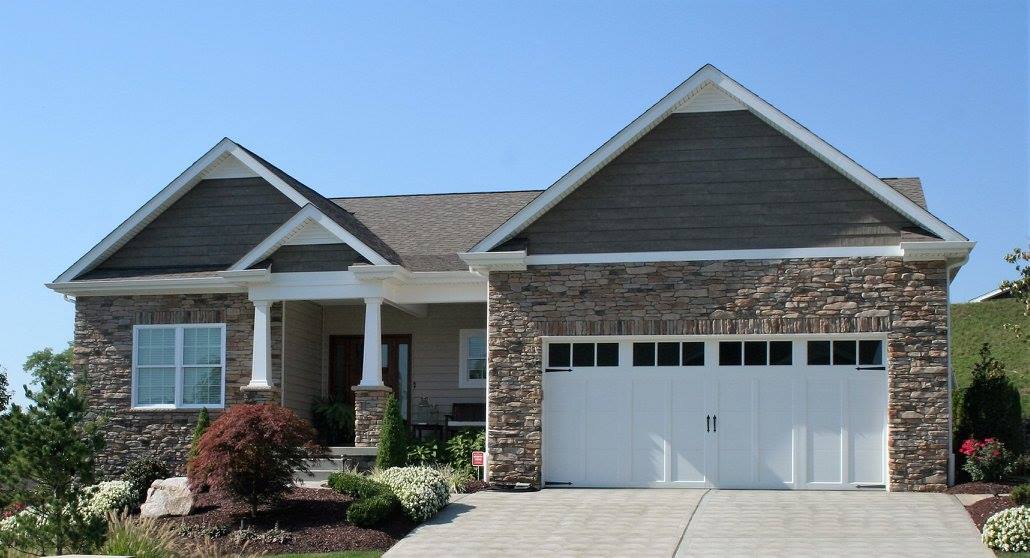 While the company is rooted by its past, it is laser-focused on the future. "Our past experiences and knowledge give us a better ability to evolve as our industry changes," Ricciuti explains, citing the importance of being on top of all of the latest design trends, code updates and energy efficiency standards." 
 "In building a home, we need to plan for the future. We are seeing more efficient appliances, the use of solar energy, and provisions for electric cars," he points out. He also notes that, as people transition from a larger home, patio homes and attached homes are increasingly popular. "People moving into the next phase of life are going from homes that don't have the same efficiency as a new development. They are moving into communities that are low to zero maintenance."
Ricciuti adds that when it comes to design trends, modern farmhouse is one trend that isn't going anywhere anytime soon. A mix of modern and rustic, this type of home is perfect for those who like clean lines, large windows, and a feeling of openness. One of the biggest trends is a movement away from the traditional two-story home towards a ranch-style with open floor plans. "People want one level, less formal dining rooms and larger eat-in kitchens," he says.
Ricciuti is eager to point out something else that he feels sets his company apart – their active role in the local, state and national Home Builders Associations (HBA). "My father taught me early on that membership in these associations is valuable. But he made it very clear to me the importance of being actively involved." His father served as president of The Builders Association of Metropolitan Pittsburgh (BAMP) in 2002 and was recognized as Builder of Year in both 2000 and 2005. "Following in his footsteps, I am currently on the Executive Board at BAMP and working my way up through various positions," he says. "I also represent BAMP at the state level as Director for the Pennsylvania Builders Association. And the company has been recognized as a 5-time Winner of Housing Excellence Awards by BAMP, our local HBA.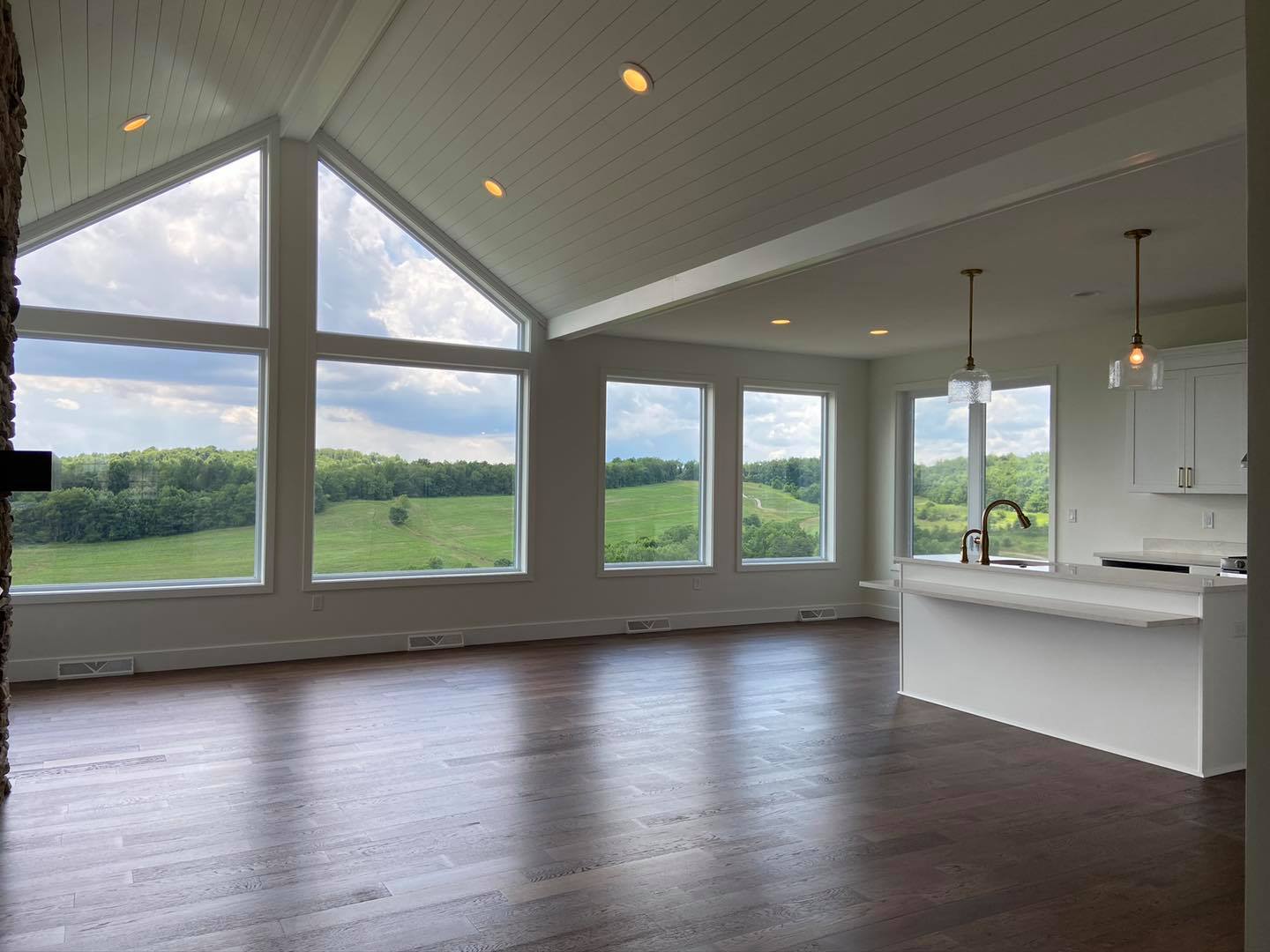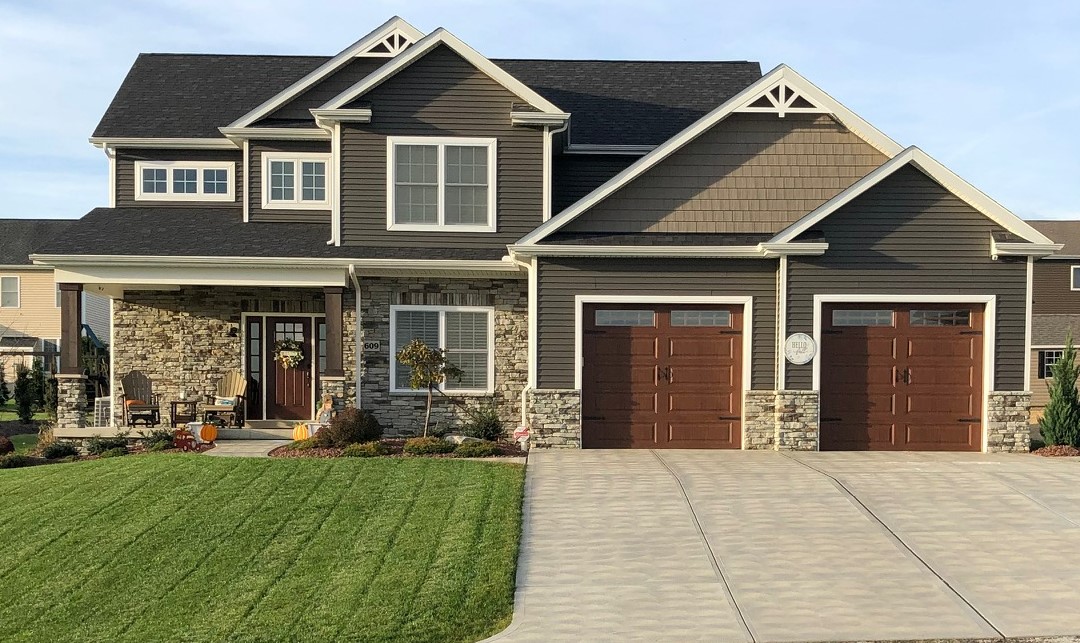 Life with Style
Whether building a single home or an entire neighborhood, Ricciuti focuses not just on high quality materials, but also on standard of living. "We look for lifestyle in all of the projects we are involved in," Ricciuti explains.
Take for example, Totteridge located north of Greensburg. A residential golf community, the development has over five hundred acres of immaculate scenery, including the extraordinary golf course, panoramic views offering natural serenity for its residents. "This lifestyle is very attractive to certain buyers," says Darlene Hunter, vice president and regional new homes manager for Howard Hanna Real Estate, who has a longstanding relationship with the builder. 
Homeowners in The Villages at Totteridge join a friendly neighborhood with a community pool, a well-appointed clubhouse and an exercise room. Totteridge Golf Course is considered the main amenity of the area, and features a new full-service restaurant and bar. 
"Lifestyle is a recurring theme for the company," she continues. "I've worked with Ricciuti for a number of years. It doesn't matter if it's a million-dollar luxury home or a more affordable one. They always build each home with so much quality and character, and with every buyer's lifestyle in mind." Hunter adds.  
Chavelle Estates is another Ricciuti neighborhood of homes in Plum that allows homeowners to enjoy a particular lifestyle, afforded by its proximity to Boyce Park. Miles of hiking trails, skiing, and tennis are just some of the activities the nearby park has to offer.  "Chavelle Estates has an assortment of beautiful styles, varying sizes and affordable prices," Hunter points out. 
One of the projects they are particularly excited about is Miramar Landings, the soon-to-be riverfront development in O'Hara Township.  The neighborhood will be built on 5 acres right along the Allegheny River and includes 19 attached luxury townhomes, 38 total units. "Talk about lifestyle," Ricciuti chimes in. "This will have everything the Allegheny River has to offer – boating, kayaking, and just the beautiful scenery there." A marina with 78 boat slips will be part of the community, which is expected to be developed starting in the summer of 2022. 
With continuing growth, it's clear that Ricciuti Enterprise's wealth of experience building homes in the Pittsburgh area is their single biggest asset. However, the company does not rest on past successes. "Building the best today means keeping up with trends in new home designs and the latest materials; it means staying abreast of the constant changes in the home building industry; and it means building each home as though it were our own," Ricciuti concludes.  NH