Comfort, Convenience and Community
In the midst of an ongoing pandemic, a tempestuous election and social discord, who would have foreseen a surge in the housing market?

 

Jacob Passey, in his Marketwatch.com article "What a Covid-19 vaccine would mean for mortgage rates and the housing market" (Nov. 12, 2020) tells us that experts credit the pandemic for the recent "home buying craze" in numerous ways.
This has been an accelerant to lifestyle and behavior changes that were already underway," said Mark Fleming, Chief Economist at First American Financial Corp., a title insurance company, quoted in this article. But home buyers may not have it so easy as inventory of available homes is down while desire to buy is up. A December 4, 2020, article titled "U.S. Housing Market Forecast 2020 & 2012: Crash or Next Boon?"  by Marco Santorelli, Founder and CEO, Norada Real Estate Investments, a national real estate investment company, tells us that home sales have risen to a 14-year high. Further, he cites builder sentiment at an all-time high along with a rebound of building permits. "Builders are racing to fill the gap between supply and demand, and we may see more listings next year. In a sign that housing continues to lead the economy forward, builder confidence (NAHB/Wells Fargo HMI index) in the market for newly built, single family homes continues to increase."  As early as May 2020, a Tribune Review article reported a 13 percent increase in home sales compared to May of 2019 in Allegheny, Armstrong, Butler and Westmoreland counties combined. John Petrack, Executive Vice President of the Realtors Association of Pittsburgh, acknowledged that despite a two-month shut down, home sales have increased across the board, year over year. "In fact 2020, with just a few exceptions, has been a banner year for residential real estate," he added. "Demand remains stronger and supply is still lagging."  Lastly, Joseph Cartellone, Executive Vice President and Director of Mortgage Services for First National Bank, shared that the pandemic led people to spend a great deal more time at home as well as working from home remotely. "As a result, many have saved money on commute costs and entertainment and therefore, may have more discretionary income," he explained. "Clearly, there are many competing factors that individuals are evaluating, especially in the current environment, but such additional savings can help position some consumers to purchase a home or begin new construction. For example, incremental savings have helped first-time home buyers save for down payments and closing costs, and for others, have provided an opportunity to refinance, renovate, move up or build a new home."  He continued that there was a definite pause in home buying at the start of the pandemic, delaying the traditional "spring surge" but since that time, home sales have been strong and continue to increase. So, how does all of this reported increase and demand translate in Pittsburgh's eastern suburbs and Westmoreland County?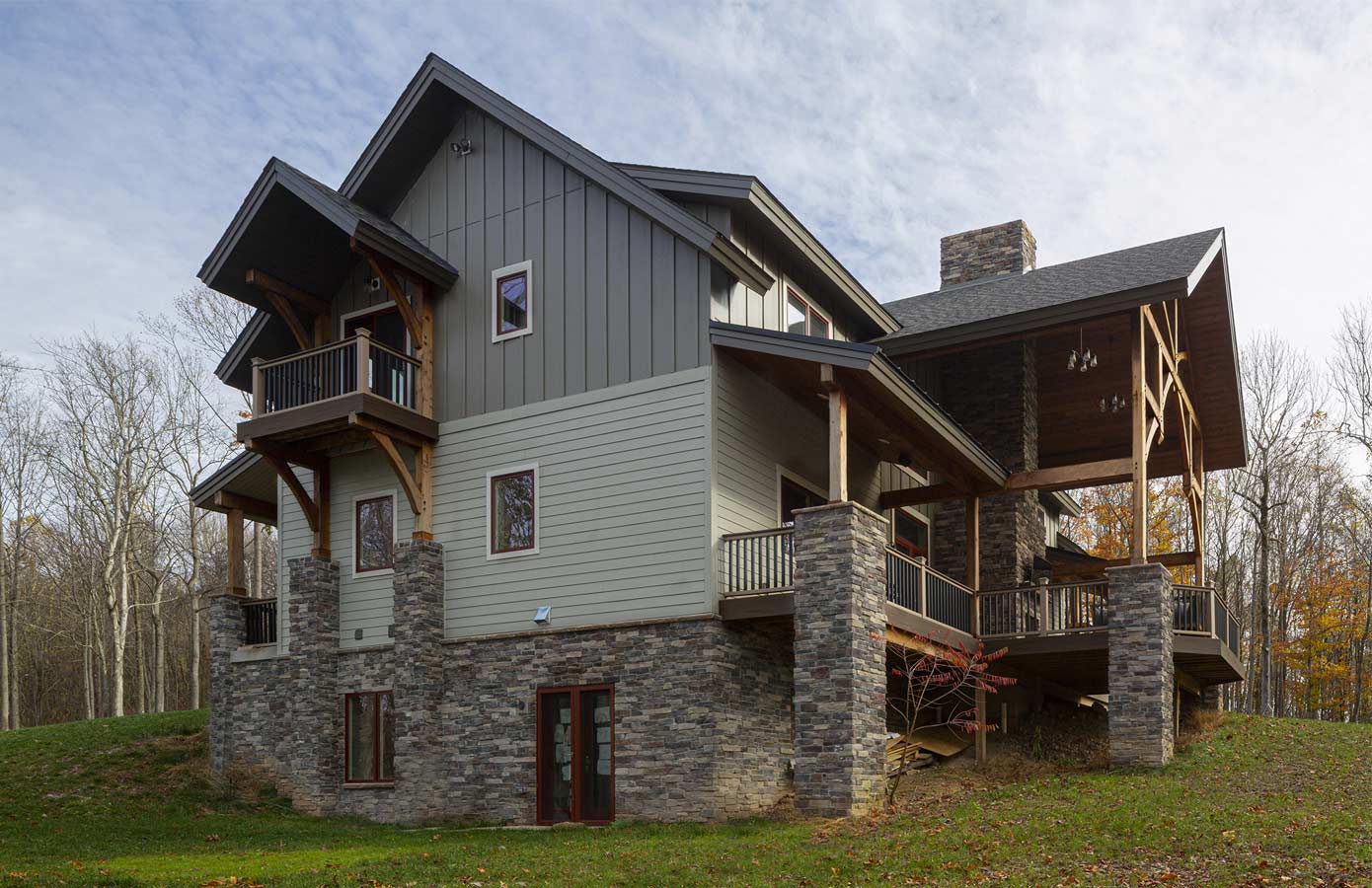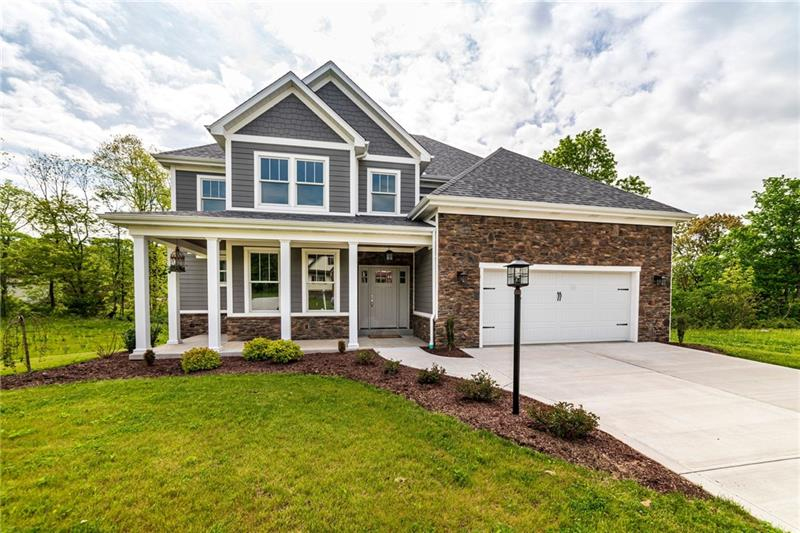 Comfort, Convenience and Community
Because of the pandemic, the desire for more space and the ability to work from home has increased demand in all areas surrounding metropolitan Pittsburgh according to Petrack. "Eastern Allegheny County and nearby Westmoreland County are no exception," he said. "The availability of land, development costs and, of course, regulatory issues and costs all effect location." He further noted that the ability to work from home has increased the demand for larger dwellings with additional rooms, particularly offices or dens. "New construction allows the consumer to help design the floor plan that best suits their needs."
Aimee Dempsey, President, Westmoreland Professional Builders' Association and a realtor with Berkshire Hathaway Home Services noted several reasons for a seemingly eastward migration. "There was an influx of people moving out of the cities when Covid-19 first started," she said. "That only increased with societal disruptions."  Adding that people discerned a "sense of community", particularly in Westmoreland County, that was appealing at a time of quarantine, people became enamored of communities "where you could be somewhat social while still maintaining a social distance, enjoy a hometown feel, and embrace an enriching quality of life."  Jason Corna, Director of Sales and Marketing for Murrysville-based Kacin Homes believes that the appeal of Westmoreland County new home living may have been redefined by Covid-19. "People began to realize that you don't need to be close to the city center," he explained. "In this [Westmoreland County] area, there are more usable yards and space. At one time, young adults and active adults looked toward moving into the city. Now, they're thinking about the suburban area, most likely at a lower price point and considerably less real estate tax."  Evidence of this desire to move eastward can be witnessed in Kacin's North Meadow build in Washington Township and the Kiski Area School District. A community of single family and patio homes, North Meadow can be described as a rural setting close to major roadways and amenities. Home sites and fully constructed models are available for viewing with customization encouraged. The low maintenance homes feature first floor living with options for a second floor if desired. Customizable kitchens and bathrooms, three-quarter season rooms, cathedral ceilings, finished basements, first floor master and three car garages are just some of the features to be enjoyed in this Phase I neighborhood for all comers. "Many of our homes are geared toward first floor living for active adults, but not limited to that demographic. Those moving here from Allegheny County and beyond look to be closer to children and grandchildren while realizing lower taxes," he continued. He also noted that those at North Meadow are not necessarily downsizing, but right sizing. "Many want the same size home that they had previously along with some space for gardening and entertaining, but not the acreage they once had."  Phase II of this community is set to begin sometime in 2021. Also looking to break ground in 2021 upon municipality approval is a Kacin project in Murrysville called Hillstone Village, just off U.S. Route 22 at Harrison City Road. With interest in this project "through the roof", the project will feature carriage homes on one-quarter acre lots and single family homes on an average of one-half acre lots. "We've received inquiries, many from within the Murrysville area for 'right size' housing, especially for active adults who don't want to leave the area but want a low maintenance home more in tune with their current lifestyle," Korna added. The design of this project, with its 22 carriage homes and 20 single family dwellings, will incorporate green space along with sidewalks, athletic courts, a clubhouse and "pocket parks", also known as mini-parks, throughout the community.
Darlene Hunter, Vice President and Regional New Home Manager for Howard Hanna Real Estate, has also noticed an increase in new residential construction over the past several years in the eastern sector. Builds in Murrysville, Penn Township and Monroeville are peaking interest, "especially when land is found that is zoned for the intended product," she said. "Given the Covid-19 situation, some no longer feel comfortable living in apartment-type settings with many common areas such as halls and elevators. They want a comfortable place to live but still be close to the city. Many love the culture of the eastern areas where there is more of a country, homey feel. There is easy accessibility to amenities with a bit of a rural feel."  One such development is Suncrest Homes' Siena Ridge, an executive community in the heart of Murrysville. The large, custom homes, nestled in a secluded setting, are within minutes of Routes 22, 376 and the Pennsylvania Turnpike, shopping, restaurants, churches and the award-winning Franklin Regional School District. Siena Ridge is also minutes from the new Intermediate Elementary Center and the Murrysville Community Center. With a decorated model available to tour, Hunter has observed increased activity and interest, since those looking can see the quality firsthand and the level of customization available. Likewise, Hunter cited the 17-lot development of Abbey Place by D.M. Brentzel Builders in the Level Green section of Penn Township, with its fully decorated model sold and plans for a new ranch-style product are being considered.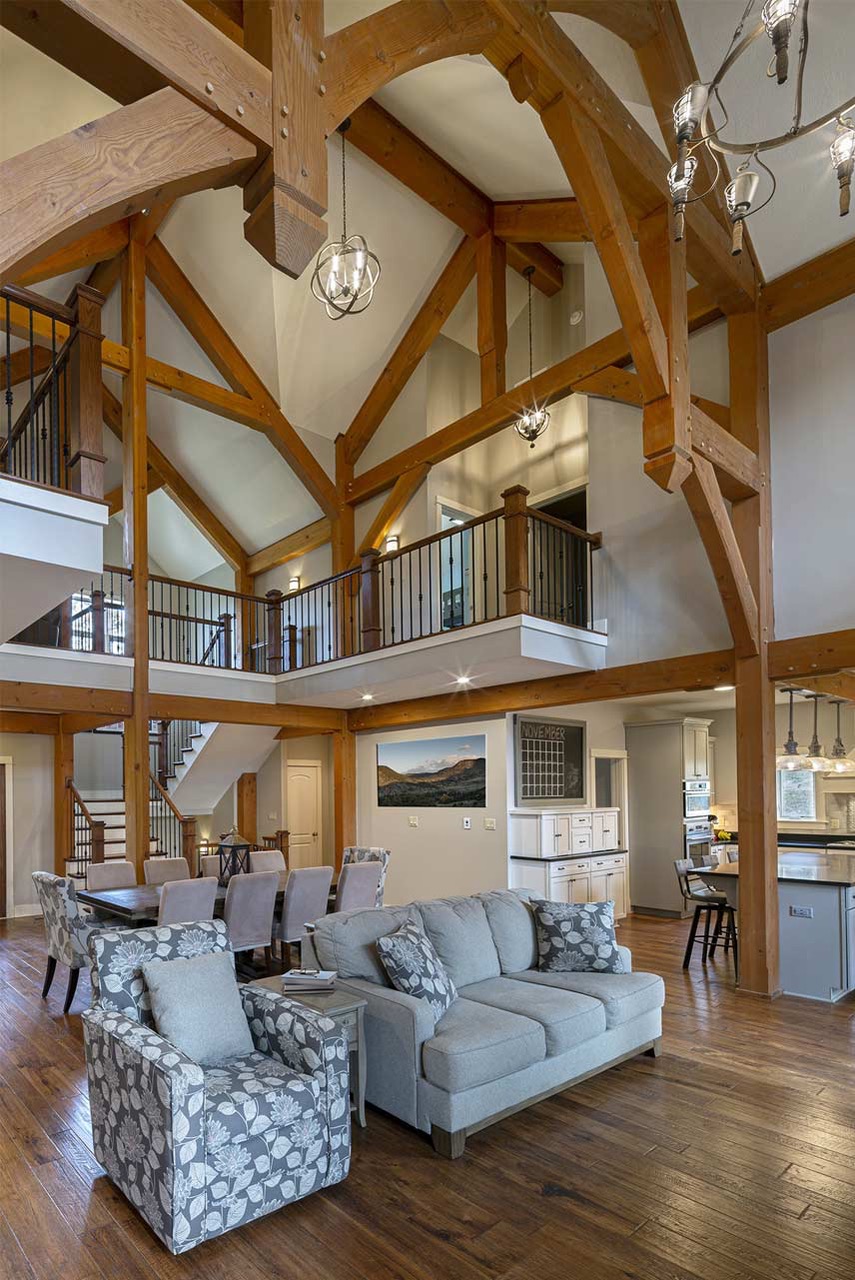 If a single family home or a one or two-story carriage home is what you're looking for, Suncrest Homes' Sterling Oaks, also in Penn Township, offers cul-de-sac and wooded home sites in a 47-lot community starting at $400,000. Just minutes from Monroeville, Murrysville, the Pennsylvania Turnpike, Routes 22 and 376, it is the only new construction community within walking distance of the new Heritage Trail.
Jeff Costa, Founder and Operating Manager of Costa Homebuilders based in Elizabeth, Pa., has taken notice of peaked interest in custom home building in 2020. He acknowledged that Covid-19 has not hurt the second home market and sees 2021 as a continuing great year for custom builds. "We have been very busy this year and building is at an all-time high," he reported. "Because of the quarantine, people have reassessed their living space, finding it no longer adequate for their needs and desiring different configurations of space."  He continued that some people look toward second homes as a vacation oasis or "vacation-like" living quarters. One such Costa custom home build is underway in Ligonier, just east of Westmoreland County's center. "The couple wanted some acreage with exceptional views," he said. "Ligonier fit the bill since it reminded them of their current home in Sewickley, so this 'Sewickley of the Mountains' affords them proximity to family, Seven Springs, Hidden Valley and all the amenities available in this area. And, this home also allows them to work from this location if/when needed."  With two home builds underway in the DeCesare Property called Bella Molise in Murrysville, Costa noted that the 1.5 to 3 acre lots start in the high $100,000s and up. The rural-residential area offers convenient access to major routes, restaurants, shopping, churches and the Franklin Regional School District. "Murrysville is truly a happening area," Costa added. Other "happening" areas in Westmoreland County for Costa builds include those in the development of Ravenwood in Hempfield Township. With 44 home sites ranging from 1 to 9 acres, homes there offer privacy and country living close to the Laurel Mountains but within minutes from Greensburg shopping, entertainment, and schools including distinguished colleges and universities. Recently, Costa Homebuilders sold their last lot in the North Huntingdon development called Woodridge Estates in 2020, an area close to U.S. Route 30 and the Pennsylvania turnpike. Throughout his builds, he has witnessed buyer interest in some of the newer home trends, such as walls of glass in great rooms, kitchens and dining rooms and the elimination of over-the-sink cabinetry in favor of additional windows, spurred on by social media. "People are looking at Pinterest, Instagram and other apps as they discuss designs with us," he said.
The question may be asked "who is looking to build a new home" given the favorable climate?  Petrack believes new construction is attractive across the generations, depending on the product, family size, space needs and, of course, consumer affordability. Cartellone has seen increases across many sectors when it comes to mortgage loans for new construction. "We noted some particular movement among singles and co-buyers, including siblings, unmarried couples, roommates and others," he said. "One reason for the increase in new construction mortgages is simply supply and demand: there is a real scarcity of inventory. In many cases, buyers are turning to new construction because there are fewer homes available and those that are, move quickly, and for top dollar."  With clients primarily in the 40- to 65-year-old range, and often third or fourth-time buyers, Costa sees the luxury home market surging, particularly with people working from home.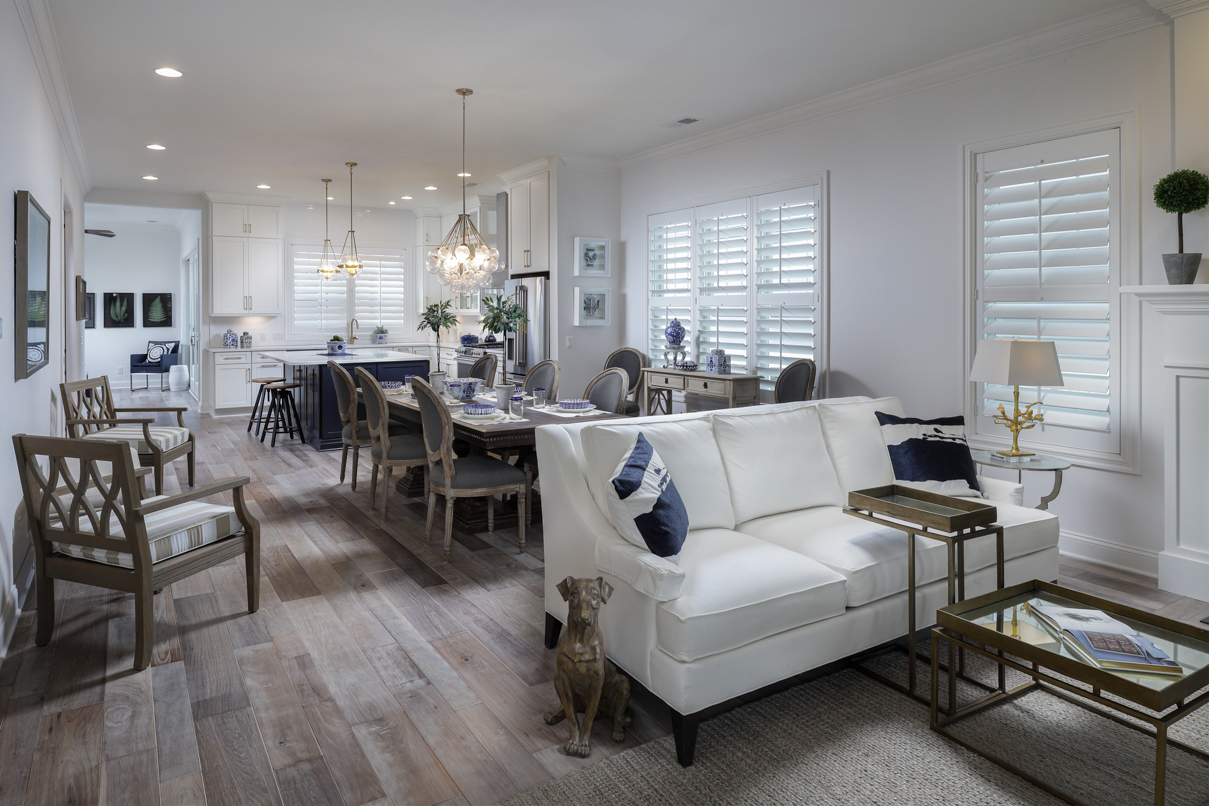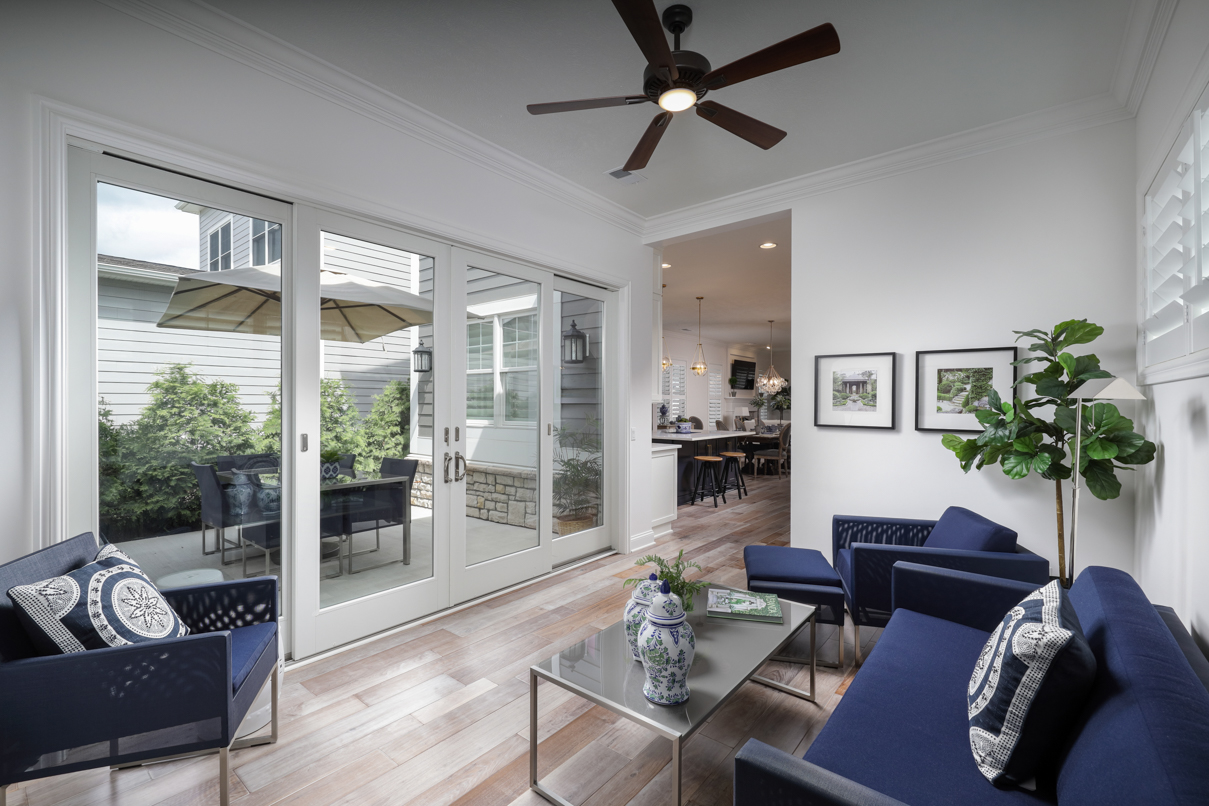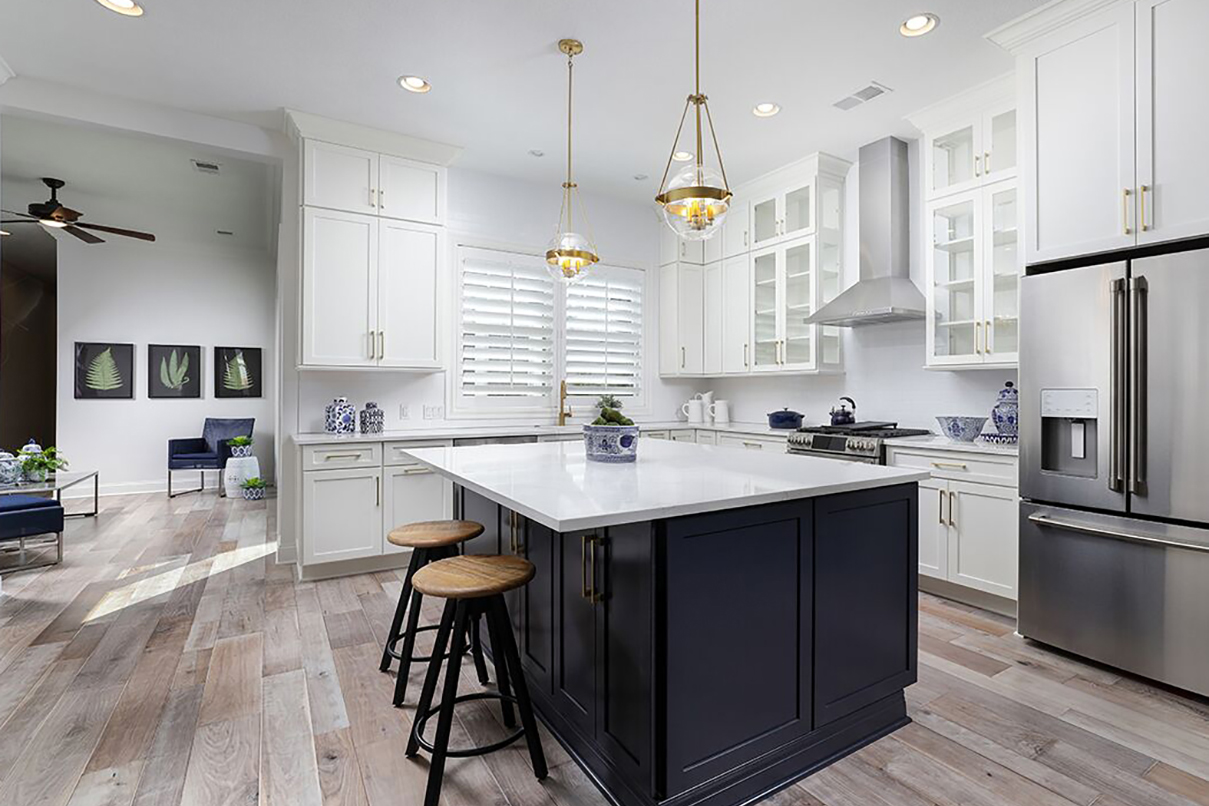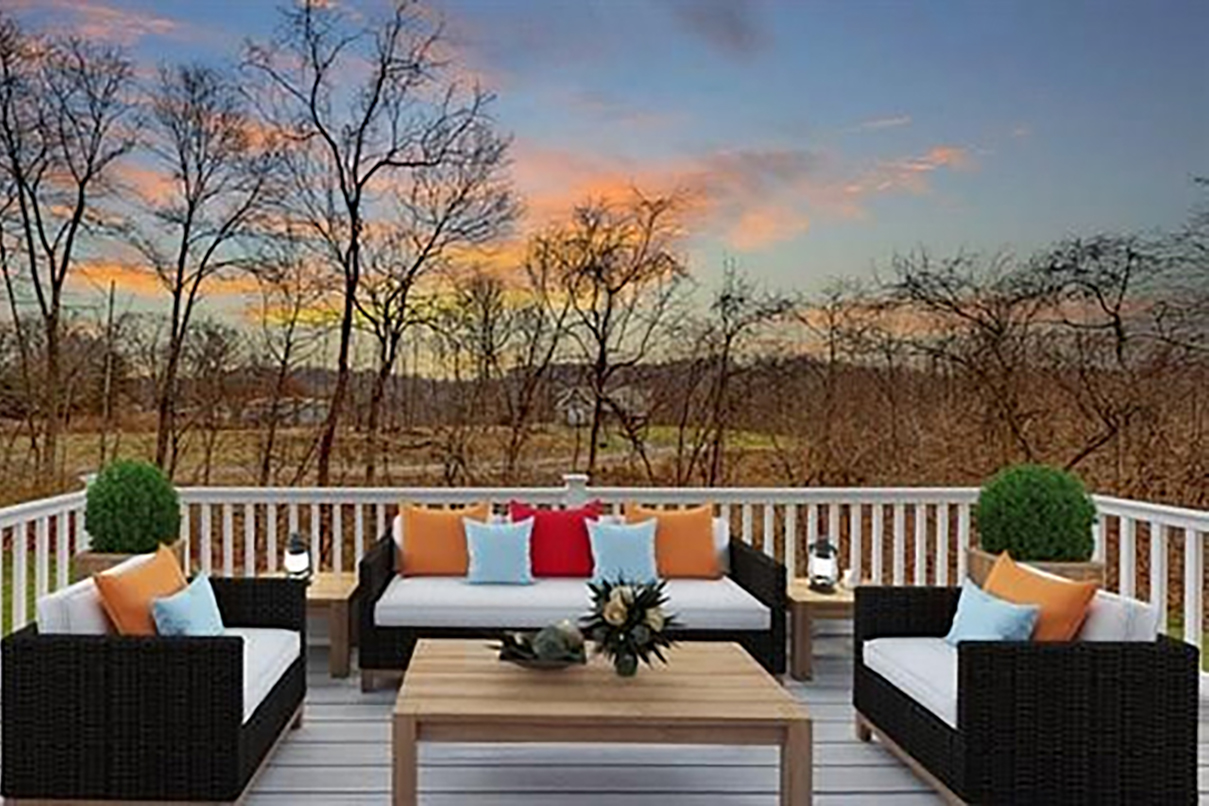 Low Mortgage Rates – the "Moneyball" of Real Estate
Abandoning the conventional wisdom that a custom home may be unaffordable … out-of-the-question … potential buyers are looking at the 'game-winning' strategy known as impressively low mortgage rates, and taking advantage of them. Marco Santorelli reported that "record low mortgage rates have boosted demand for new homes … with a three-month average for Housing Market Indices increasing two points to 83 in the Northeast; with a reading over 50 indicating that more builders view sales conditions as good compared to those who view them as poor."  Jacob Passey reported that, at the pandemic's start, experts did not foresee rates dropping below 3 percent, which they did. "In the near-term, mortgage rates are likely to stay low – though they may rise above record lows that have hit in recent weeks. That's because the Federal Reserve has indicated that it doesn't plan to hike rates soon. In time, though, a vaccine would naturally cause rates to rise."  Locally, Aimee Dempsey believes that interest rates will remain fairly stable through the first quarter of the new year. "As of today, the conventional rate of 2.625 percent is extremely good," she posited. "There is, however, the potential for rates to increase."  John Petrack noted that interest rates have been kept artificially low to help the economy through the pandemic. "Both the Federal Reserve Chairman and the chief economist for the National Association of Realtors®, Lawrence Yun, expect rates to remain low through 2021 and into 2022. The acceptance and success of a vaccine will eventually eliminate the need of the Federal Reserve to keep rates low, so they may climb slightly over 2021 and 2022." Joseph Cartellone affirmed that, while there may be some increases in 2021, "rates are at an all-time low", remaining very favorable for prospective home buyers, whether they are buying, building, looking to move up or refinancing."  Commenting that it's too early to make predictions about the Covid-19 vaccine in terms of mortgage rates, he does acknowledge that removing uncertainty typically reduces volatility resulting in more stability and less fluctuation. "It is likely that 2021 will be another strong year for new home purchases and new construction as interest rates are expected to stay low throughout the year," he stated. Demand for new home construction is expected to continue … as economic stability continues to improve, that environment should bode well for a robust home sale market in the eastern Allegheny County suburbs and Westmoreland County." NH