Constructing Tradition by Building Trust
Ron Heurich, President of Heurich Homes, has built over 1,000 homes in his lifetime and has worked as a builder since childhood. His family has developed and also partnered in the development of dozens of neighborhoods in the northern suburbs of Pittsburgh.
 

Ron invested his blood, sweat, and tears as the capital required to succeed in the custom home and land development businesses. Heurich Homes was incorporated in 1972 and has been thriving ever since on beautiful pristine lots in the neighborhoods north of Pittsburgh.
Ron learned from his father and continued leading the business that his father created. As a young boy, he spent his childhood on construction lots. Recalls Ron, "As a boy, I remember going to breakfast with my dad and various subcontractors. They would talk about their day and what they expected to accomplish, and I would just listen. On job sites, crews acted as half-babysitters and inevitably, someone would hand me a broom or a coal shovel. They wouldn't do this on jobsites today, but back then, on low pitched roofs, they taught me how to nail plywood into the rafters which supported the roof system.  They marked areas in chalk where they'd let me play with a hammer and nails. As an older boy, it was a pretty big deal to drive a pick-up truck on a job site. In my early teens, I was able to operate landscape tractors, other machinery and equipment. I went to work as a kid on building sites during summers and weekends."
In fact, every aspect of Ron Heurich's career and life was and is in some way connected to building houses and construction. In college, where he completed an independent study at the College of Wooster, Ron majored in Business Economics and wrote his undergraduate thesis on the "Demand for Housing." In his twenties, he became president of the Builder's Association of Metropolitan Pittsburgh (BAMP) in 1991. He also served on both the Pennsylvania Builder's Association and the National Association of Home Builder's board of directors.  Presently, Ron serves as a Life Director of BAMP. What he particularly enjoys about his work is the satisfaction that is derived from customer appreciation.  Ron says, "You do your best, then you turn over your work to the homeowner and when you do good work, you're appreciated." He jokingly adds, "I like to say that the best part of my job is getting a pat on the back rather than a kick in the behind." 
The company, while primarily focusing on custom home building and land development is diversified.  We own and manage residential and commercial properties in the northern suburbs of Pittsburgh.  Also, we build home additions, attached and detached garages, verandas, porches and create outdoor living spaces complete with log burning fireplaces.  The same skills that are used to build luxury properties are applied to all of these projects as well.
As both a builder and developer, Ron believes that what sets Heurich Homes apart is both excellent customer service and having the ability to provide superb lots. Their latest development, Mallard Pond, is located in Marshall Township and consists of 58 lots. He reveals more about Heurich Homes' strategy: "We really do our best to satisfy our customers. What sets us apart is the fact that we constantly plan for our future by investing in the northern suburbs."  Much of Mallard Pond was built on land purchased 33 years ago. "We have more than 700 acres of land, which was purchased years ago, with the mindset to develop in the future." Even today, Ron Heurich is on the lookout for more land to develop in the north of Pittsburgh.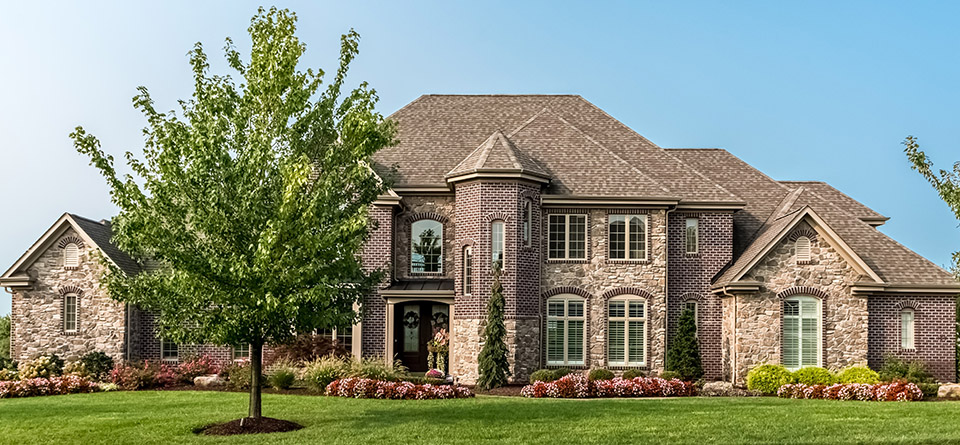 Keeping It in the Family
There is no doubt that Heurich Homes is a family business. Michelle Pfeifer, Ron's sister, has worked as the office manager since 1990. Michelle's husband/Ron's brother-in-law, Mike Pfeifer, works as the primary job supervisor and foreman. Jay Heurich, Ron's brother, heads up the leasing company and supports all office operations. It is clear that the family commitment to the business is strong. As Ron states, "This is a true family business that has worked well together.  Many of the subcontractors and suppliers that we work with on nearly a daily basis are also second and third generation owned and managed companies.  The enjoyment, efficiency, and consistency of being able to deliver our high-quality homes and developments are the direct result of these relationships that has spanned many decades."
Jeff Francona, Vice President of Commercial Banking at Washington Financial, has worked with Ron Heurich for the past nine years. Washington Financial handles every aspect of Heurich Homes' needs, ranging from the commercial and residential purchases of land to the excavation of land, plus they take care of any infrastructure matters concerning water, sewer, and road lines.  Jeff himself even noted the positive aspects of the development, impressed by the fact that Mallard Pond is situated in a very private location, yet very close to restaurants and nearby shopping. Regarding Washington Lending's relationship with Heurich Homes, Jeff summarizes: "We believe in him. He's excellent to work with and very easy going. Ron is very sharp in the real estate market and in business in general."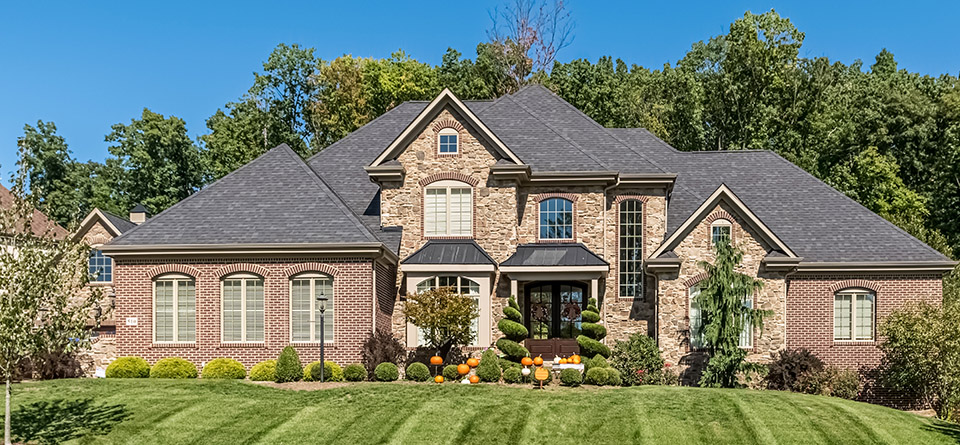 Living in a Heurich Home
The Franz family had been house hunting for five years before moving to Mallard Pond. By moving, they gained more space, reaped the benefits of new construction, and received the opportunity to customize finishes and other special touches for themselves. Vicci and Matt Franz, along with their teenage daughter, moved into a home in Mallard Pond only weeks ago. They knew, going in, that they would be particularly difficult clients, as their job titles are interior designer and architect, respectively. Matt tells the story of their home hunting: "We toured all of the planned developments in the area, and not much appealed to us. We wanted to customize the details and we found Ron to be so honest and so accommodating. He takes great pride in what he's producing and always followed up with us, no matter what." Both Matt and Vicci noted that even the installers who came into their home would comment on how well-built everything was. Matt continued, "We found Ron to be very conscious of our needs. He wanted us to be happy, and he allowed us to be very hands-on." 
The fields of both interior design and architecture demand detail-oriented people, and Matt and Vicci definitely knew what they wanted in a home. For example, they were excited to choose the floor plan in the kitchen, as well as all the appliances and finishes. Matt in particular was enamoured with the chef's sink they chose–a super-functional galley sink which acts as a workstation, complete with various ledges, cutting boards and accessories. A home cook can prepare, serve, entertain, and clean up in one convenient place. Vicci raved about the new butler's pantry and she is most thrilled to have a great, new basement office for her business. As an interior designer who carries a multitude of various samples and products, she now has direct access for vendors and clients. The ADA clearance entrance is a much welcome feature and makes her job much easier. 
Their 14-year-old daughter Angalina knew this was the house for her family when they first toured it. She walked in and immediately declared, "We are going to buy this house."  The home contains four bedrooms and they transformed one of the bedrooms into a "hangout room" for Angalina. Matt and Vicci also highlighted the interesting ceilings of each bedroom. One room features a tray ceiling, and another room showcases vaulted ceilings. All three family members love the generous-sized rooms.
As to why the Franz' chose to opt for a custom home builder, Matt offered a very insightful and often overlooked observation: "It can be intimidating to work with some builders. They show you packages upon packages and then offer you add-on elements, and those add-ons can add up very quickly. We found that working with a custom home builder was much less stressful." Matt and Vicci found that it was more reasonable and accommodating to work with Heurich Homes. Ron knew their budget ahead of time and worked within their parameters. Vicci knew that, in order to meet her wants of showcasing her sophisticated taste and of living in more gracious living spaces, they would need to go with a custom builder.
Going with Heurich Homes was no doubt the right decision for the Franz family. Matt in particular, was left with a great impression upon meeting Ron. Meeting for the first time in pre-Covid days, Ron happened to be available on the Sunday when the Franz' were slated to look at Mallard Pond. In fact, Ron ended up inviting Matt over to show him his own house. Since Ron built his own house with products he sells to clients, he wanted to show Matt in person, and Matt was instantly swayed by the high quality of the products shown to him. Matt recalls, "Here he was, taking time out of his weekend. I remember there being a Penguins game that Sunday, and he and his wife were just so accommodating." (By the way, for readers not familiar with Pittsburgh social norms, this meeting can only be described as a "very Pittsburgh" story.)
Both Vicci and Matt love their new surroundings. They are in what can basically be described as a rural setting, but with an abundance of suburban amenities. They moved from nearby McCandless Township and are happy to have their daughter stay in the highly ranked North Allegheny School District. They also enjoy the mix of neighbors, as they've noticed many locals but also new-to-Pittsburgh buyers within the Mallard Pond development.
The Perks of Living North of Pittsburgh
Mallard Pond is one of Pittsburgh's northern suburbs newest luxury home developments, located within the coveted North Allegheny School District. The development is conveniently located three miles from the Interstate 79N/Warrendale exit, and offers an escape from the traffic and the noise of the city. Homes are priced at $900,000 plus and twenty-three lots have been developed in the first phase. Sixteen lots were recently paved for the second phase, and next year, the third phase will be rolled out. Heurich Homes is one of five builders who are offering homes in Mallard Pond. The others are Koch Construction Co., Barrington Homes, Benjamin Marcus Homes and Bachman Builders.
Kevin Mihm, the Howard Hanna agent currently selling homes in Mallard Pond, is very impressed with the development. Says Kevin, "Most plans do not have five builders within one development. Multiple builders allow for competitive prices, various choices, and different master plans." Calling Kevin "a seasoned real estate agent" would be a complete understatement. He has been selling homes in the area for 37 years and has sold over 2,500 homes in his tenure. He has worked with 70 builders and with a multitude of developers during the span of his career throughout Butler, Beaver and Allegheny counties. He also lives and works in the area, and raised a family in the region, so he has become deeply familiar with where he is selling homes.
The statistic Kevin gave is staggering: "82% of out-of-towners choose the northern suburbs of Pittsburgh." When asked why this is, he swiftly and resolutely offered a five-pronged answer: "First of all, there are good transportation options without involving tunnels. You can get to the airport without tunnel traffic." (Any Pittsburgh native will complain about crossing tunnels if you talk to one long enough). He continues, "Secondly, there are great school districts, which translates into great resale. Third, the area offers parks and recreation areas which are highly sought after. The Mallard Pond development specifically has a total of 85 acres, 40 acres of which are open space, pristine mature woods that will always remain natural! Fourth, there is low crime in the area, and fifth, the northern suburbs provide a great selection of housing. In particular, if you have children, there are wonderful assets surrounding the development. But even if you don't have kids, you would want access to these great assets."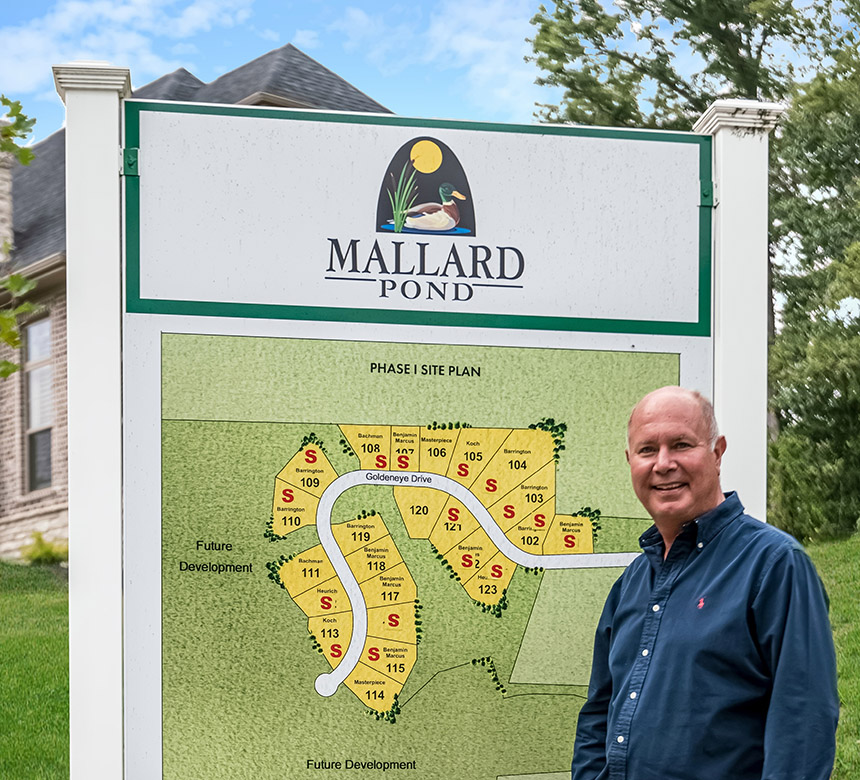 Consider the assets surrounding Mallard Pond. The North Allegheny School District is nationally ranked and consistently considered one of the best districts in Western PA. Nearby sits Knob Hill Park–a 116-acre facility featuring pavilions, baseball fields, soccer and pony league fields, sand volleyball courts, sledding hills, horseshoe pits, a playground, and an 18-hole disk golf course. Allegheny Health Network recently constructed a new hospital as well, but probably the greatest asset to Mallard Pond is its close proximity to the Warrendale exit (off of I-79). Residents can take advantage of living in a quiet, private, rural-feeling space while maintaining close access to restaurants and shopping, along with easy access to Downtown Pittsburgh and all its cultural amenities. 
Kevin has known Ron Heurich since 1990 and vouches for Ron's honesty and integrity: "I can assure you that when you set your clock to get something done, it's done. Ron is VERY customer-oriented. I am very reassured when I work with him. I feel so comfortable knowing that whatever Ron does is completed at the highest level of competence." NH