As the popular saying goes "Home is where the heart is." A great notion in its simplicity, but determining what type of home satisfies the heart's desires may take considerable thought and exploration.
By many reports, new home sales are, and have been, on the rise even during the Covid pandemic.  According to a January 28, 2021, release from the U.S. Census Bureau and the Department of Housing and Urban Development, sales of new single family homes in December 2020 showed a 1.6 percent rise above the revised November rate along with a 15.2 percent rise above the December 2019 estimate.  More specifically, others suggest that single family homes are most sought after ("Single Family Homes: Advantages and Disadvantages", Charles Mburugo, Mashvisor.com, September 2020) while others purport that "the appetite for high-end single-family homes is surging across the U.S.".  A very real quandary surrounds the issue of what type of home suits a given buyer's needs.  Is a single family detached home the route to take based on the evidence noted above?  Does a condo or townhome offer advantages that suit one's lifestyle better at a given age?  Further, what are the financial ramifications of purchasing those aforementioned dwellings?  What style of home interests a particular buyer and how much maintenance is involved in any type of home?  Throw in geographic location, amenities, needed space, accessibility to major arteries, shopping, work and recreation, and the choices look daunting.  But with research, the help of experts, and a true examination of one's wants, needs and budget, finding the right home solution can be just a heartbeat away.
Many have debated the pros and cons of single family detached homes versus townhomes, condos, and single/multi-family attached homes.  Choices may depend on available budget, the need for space, and privacy, according to Housewiring.com (Aly J. Yale, December 2020 – Real Estate Enthusiast).  Quite simply, the article suggests a two-pronged focus – upfront and long-term costs and upkeep and maintenance requirements.  Yale shared that townhomes generally have lower sales prices versus a single family home as well as a lower down payment, therefore rendering it more affordable, particularly for first-time buyers.  Also, ongoing costs, such as maintenance expenses, are usually lower.  And, while Amy Bergen, in her article "Should You Buy A Condo over a Single-Family Home?" (MoneyUnder30.com, December 11, 2020) concurred, she also noted a few drawbacks to condo living: Some condo developments may not be approved for Federal Housing Administration (FHA) loans and may not appreciate in value at the same rate as a single family home.  Yale continued that single family home living means that maintenance and upkeep fall to the owner.  On the other hand, Bergen pointed out that home ownership allows for greater storage space and room for growth not often found in condo living.  Mburugo, too, listed more space, both indoor and outdoor, along with privacy, no shared walls or floors, a faster appreciation rate and lower vacancy rate as advantages to single family detached home living.  On a more local level, a multi list search revealed that the majority of sales in new construction was for patio/condo-type properties.  Helene Nseir, Real Estate Agent, Berkshire Hathaway Home Services, The Preferred Realty, explained that a search, say, in Westmoreland County for the past year, lists homes under contract or sold numbered 168 with current listings as 15 patio homes and one single family home.  She continued that those under agreement or contingency were all condos with first floor master bedrooms.  "As to sales, there were 46 single family homes sold with the remainder of sales as condos," she said.  "The condos boasted of first floor living and roughly 105 of them were attached condos."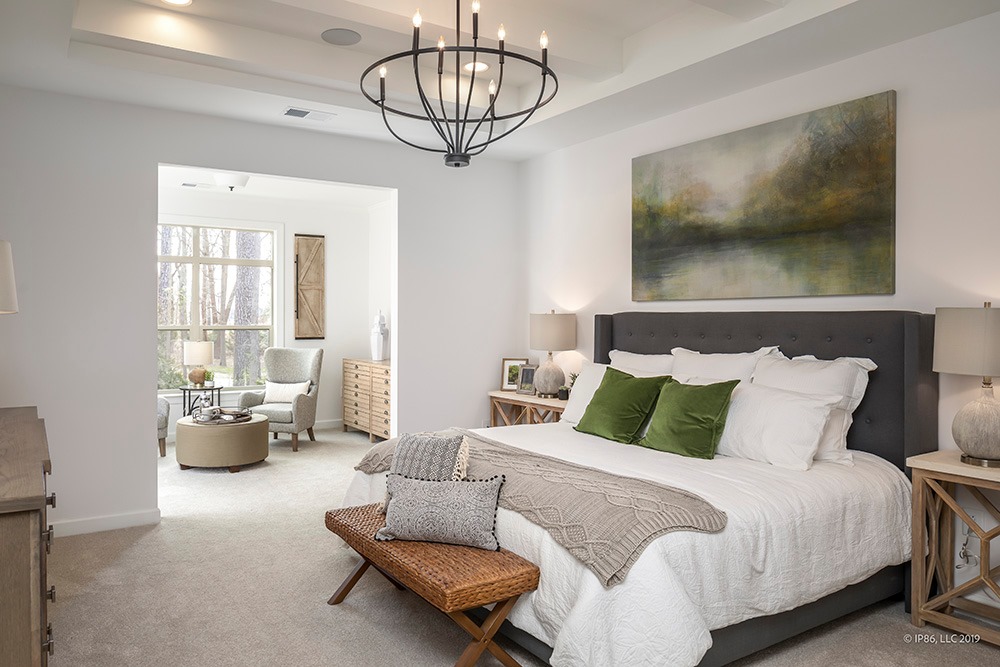 Deciding What You Need Vs. What You Want
For more than 20 years, Scarmazzi Homes has built lifestyle-rich communities throughout Allegheny and Washington Counties.  Known for their luxury, single level patio homes that feature low maintenance and high-quality living, Scarmazzi Homes neighborhoods offer included exterior lawn service and a range of recreational community amenities for active adults desiring a more carefree lifestyle.  Paul Scarmazzi, President, Scarmazzi Homes based in Houston, Pa., noted that the demand for single level, low maintenance patio homes has been significant and believes this demand will continue with the region's, and the nation's, aging population.  Generally speaking, he views the demand for new homes in the region as a growing commodity, compounded by the effects of the Covid pandemic.  "Demand [for new homes] is incredibly strong," he said.  "Large and small builders are seeing increased traffic and sales.  We also believe there is a heightened focus on safety and security, and a reorientation of how people view existing and new homes.  The pandemic brought on work from home as a necessity but companies and employees have adapted, and we believe there will be a hybrid model many employers will gravitate to in order to reduce operating costs and respond to employee preferences."  As for the escalation of new patio home construction, Scarmazzi has witnessed continued segmentation with builders serving various markets (such as luxury, custom and affordable) and communities being developed from small, intimate neighborhoods to very large scale mega-developments.  "It's all about customer preferences and what fits the individual homeowner."
Jason Corna, Director of Marketing and Sales for Kacin Companies, also sees the demand for new construction rising but with a possible caveat.  "The availability of buildable home sites is more than adequate to meet current demand," he commented.  "However, rising building material costs could easily derail that demand.  Building material pricing is so volatile right now that it is nearly impossible to lock long term pricing for a new development.  Buyers need to be educated that builders are not propping up their home prices to take advantage of the demand, but to make up for the surging material prices."  He explained that typical lumber packages for a new home can cost anywhere between $20,000 and $30,000 more than pre-pandemic costs.  But, he is convinced that the demand for new construction continues to rise in Western Pennsylvania.  "Low interest rates and shortages in existing home stock have helped fuel new construction in our area" but as to the type of construction, he believes it depends largely on the particular area and demographics.  "It is no secret that Western Pennsylvania has a large population of active adults who are looking to age in place," he posited.  "They typically look for designs where the majority of everything is on one floor, but has room for boomerang children and grandchildren.  I see young families looking for an open concept, two story designs with extra room for home offices and usable outdoor living spaces."  A further observed trend, spurred on by the pandemic, is that many of his customers and potential customers have been looking to move out of the city into the suburbs.  "They are looking for lower taxes; more modern, open home concepts; space to grow, and usable outdoor living spaces with great amenities."  Headquartered in Murrysville, Pa., Kacin Companies' founder A. Richard Kacin has been building homes since 1960 throughout Western Pennsylvania ranging from upscale residential homes to condominiums and communities.
Nseir firmly agrees that new construction will continue to grow, particularly in Westmoreland County.  "We have vistas of acreage everywhere in Hempfield and Unity Townships as well as the Laurel Highlands," she said.  "When searching the multi list, Penn Township and North Huntingdon currently had the most new construction sales.  Areas such as North Huntingdon, Murrysville and Penn Township have the advantage of close proximity to Pittsburgh."  She does, however, see a concern with increased building in the county.  "Our issue will be to expand existing sewage treatment plants to supply these new communities.  But, because our local population is so solid – with people staying here for generations – we do have people who want to build here."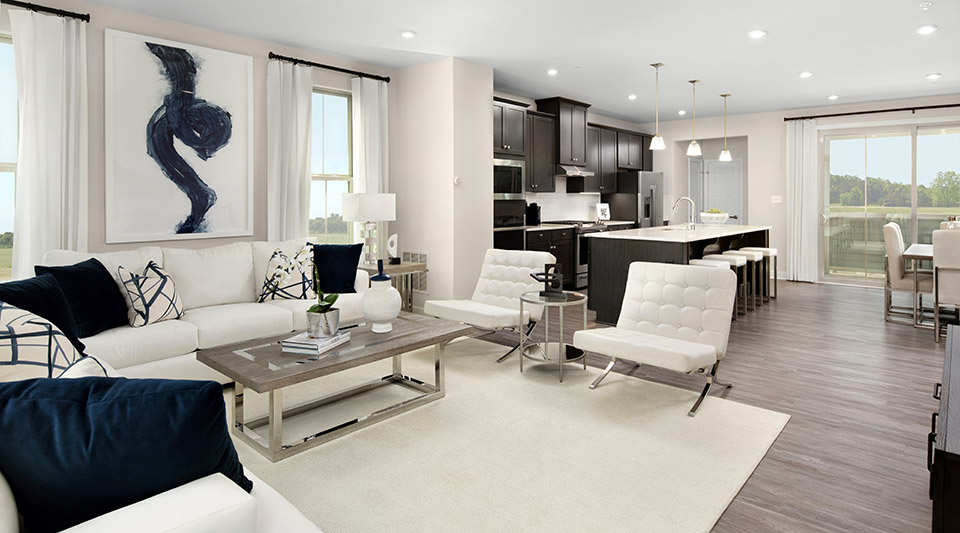 And "here" is where some of Kacin's most current projects are taking shape.  Murrysville is the site for an upcoming community called Hillstone Village, located off U.S. Route 22.  The pastoral community will consist of a mix of single family homes and carriage-style homes, allowing for customization of one- and two-story designs.  More recent builds in Kacin's North Meadow community, located in Washington Township off Route 66, have focused more on one-floor living and first floor master living options through a mix of single family and carriage-style homes starting in the low to mid $300,000s.  Homes in both Hillstone Village and North Meadow are built with myriad other high quality fixtures, finishes and fundamentals.  "We are also currently working on bringing additional developments online in Westmoreland County that will have similar [home] mixes," Corna added.  The recently completed Edgewater community in Oakmont, Allegheny County, has been called "one of the greatest Main Streets", given its unified architecture and walkable streets giving way to metro-flats,  townhomes and single family homes; a community within striking distance of neighborhood shops, businesses and restaurants overlooking the scenic Allegheny River.  Not surprising, this community has attracted more than 35 individuals from approximately 20 different states according to Corna.  By contrast, North Meadow has seen a mix of buyers who hailed from Allegheny, Fayette and Westmoreland Counties.
Creating low maintenance, luxury patio homes has kept Scarmazzi Homes busy in 2020 and 2021. The end of this past year saw the opening of an "intimate, 30-lot plan" in Cecil Township, Washington County, known as the Sanctuary, which is now 60 percent pre-sold.  The expansion of an existing community in Chartiers Township known as Arabian Meadows, also has been well received, boasting nearly 50 percent of its available lots are under contract.  Scarmazzi reported that 2021 will see the opening of a 41-lot plan in Robinson Township known as Aiken Landing, a low maintenance community providing a new standard of convenient, single level living.  Here, a variety of luxury patio home models offer two-bedrooms, open floor plans, spacious owner's suites and oversized, two-car garages.  Emphasizing quality and comfort, the homes blend spacious living areas with luxury features including a private courtyard for every home.  For those seeking additional space, second story suites are an option that include an added bedroom, bathroom and flexible living space.  Limited basement home sites are available at Aiken Landing, which provides close proximity to Pittsburgh International Airport, Downtown Pittsburgh, and a multitude of shopping, dining and entertainment experiences.  Also opening in 2021 is a 43-lot plan in South Park called The Preserve at Snowden just minutes from the Pennsylvania Turnpike, Route 88, Montour Trail access and South Park Fairgrounds.  This private, serene community is purported to encompass the benefit of "relaxed, rural living within minutes of everyday conveniences."  The single level, low maintenance patio homes are highlighted by open, airy floor plans more than suitable for entertaining, along with a spacious gourmet kitchen and an oversized, two-car garage.  The private exterior courtyard joins indoor and outdoor spaces for greater ambiance and functionality when the gathering demands.  Optional bonus suites provide an additional bedroom, bathroom and flexible living space.  Both Aiken Landing and Snowden Road models range from just over 1,400 to 2,777 square feet with grass cutting, snow removal and seasonal mulching provided, relieving the owner of tedious chores.  Plans are complete to break ground on a lifestyle community in Finleyville to be known as Highland Village this spring.  "This new community will include clubhouse and pool amenities and introduce three new attached style homes in a condominium format for true 'lock and leave' home ownership," Scarmazzi explained.  "We see continued interest in home personalization and updated trims that are more transitional with more and more of our buyers moving away from the 'traditional' finishes of several years ago."  Pricewise, he cites that the largest demand lies in the lower price ranges (below $300,000), but cautions that "affordability becomes more challenging as lot and material prices have escalated dramatically over the past year."  Scarmazzi sees the size "sweet spot" for patio homes in the 1,800 to 2,000 square foot range with outdoor living as one of the most desired home features for empty nesters/active adults.  "We provide private outdoor courtyards as standard in our homes," he said.  "Other amenities range from walking trails, including sidewalks in all communities, to a clubhouse, pool, bocce court and an outdoor pavilion for gatherings with family and friends.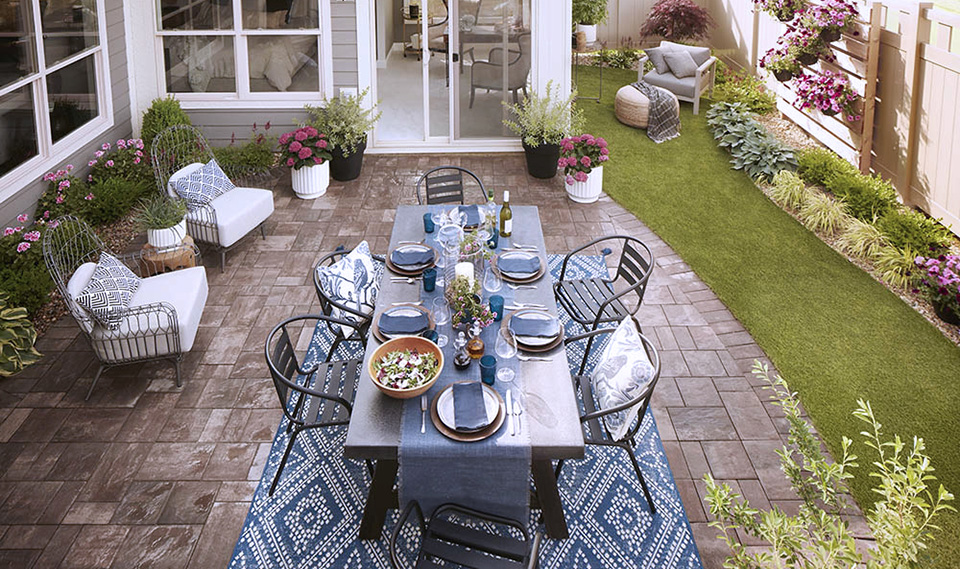 Helene Nseir agrees that new construction continues to grow.  "Clearly, there is a need for housing that accommodates people interested in one floor living given our aging population," she noted.  At the same time, she acknowledged growth in the single family detached home arena, with a growing segment of buyers willing to spend upward to $1 million based on geographic location and acreage.  "The higher priced homes that sold last year (in Westmoreland County) all included acreage, generally three to five acres, satisfying a buyer's desire for more interior and exterior space along with the lower taxes here and proximity to Pittsburgh and its amenities particularly in areas such as Murrysville and North Huntingdon."  The desire for luxury homes is also reflective of a larger trend across the country.  Between the start of the coronavirus pandemic in March (2020) and the end of November, the number of single family detached homes priced above $1 million to have entered contract jumped 28.8 percent compared to the same period last year, as reported by Liz Lucking in an article titled "U.S. Sees Rise in Appetite for Single-Family Homes – Especially of the Luxury Variety" (Mansion Global.com, December 4, 2020). The article referenced real estate data provider HouseCanary who found that "The increasing popularity for luxury homes was followed closely by those priced between $600,000 and $1 million, which have seen their contract numbers increase 26.3 percent over the same time."  The data underscored the growing desire that buyers are exhibiting to upgrade to larger homes with more amenities given the time now spent at home working, relaxing, entertaining and rearing children.
Despite the type of home you are craving, be it a patio home, condo, townhome or single family detached home of any size, the deciding factor, perhaps as important as budget, is the one that is genuinely heartfelt now and for the foreseeable future.  NH