Before you can build the home of your dreams, you'll need land to build on. While beautiful new homes continue to be constructed throughout the Greater Pittsburgh region, finding land and lots on which to build is a critical first step.
There's real competition, however, to find land for homes. Further, the COVID-19 pandemic and the rise of work-from-home scenarios may have lasting effects on the housing market and on where, exactly, people decide to build homes. As the suburbs and areas outside of the city continue to garner appeal, patterns in new home construction and the purchase and availability of land continue to shift.
Competing for Land
There isn't necessarily a shortage of good land for building homes, says Mark Heinauer, president of the Pittsburgh custom home and design company Barrington Homes.  However, it can be challenging to find land that's not already been purchased or claimed for other development projects and purposes, "Land itself isn't what gives it great value. It's what you can do with it that gives it great value," Heinauer says.
Angelo Spagnolo says that there is still some land left to develop and build on surrounding Pittsburgh, but it's becoming scarce. "The pockets to develop are tightening and tightening," he says. "There are little pockets. And that's what you have to look for today are the little pockets." Spagnolo is president of the Pittsburgh-based Spagnolo  Custom Homes, Inc. company. 
Land's topography must also be kept in mind. "The first thing that I do is I look on Google Earth to try and understand a property," says Bob Brennan, co-owner of Brennan Homes, which builds homes in Pittsburgh, particularly in the north Pittsburgh region. Assessing a property's land is key for hilly places like southwestern Pennsylvania, as, for example, patio homes and other types of structures need level ground for building.
In some cases land is owned by families and has been passed down. Families, then, can be reluctant to sell or part with land, wishing to keep it pristine and pass it onto the next generation. Still, the availability of land often correlates with distance from the city, Spagnolo says. Head far enough north or outward in almost any direction and you'll more readily find land to build on.
But even if it's in a great location, land needs to be zoned correctly in order to be useful for building new homes. The amount of anchors reserved for lots, for example, is one of many factors that can determine the extent or size of homes that can be built.
Spagnolo says that municipalities can be reluctant to change how land is zoned. He thinks it could be optimal to develop land more densely while leaving pockets of open space to still create a community atmosphere.
Heinauer says that even once land is purchased and suitable for building new homes, there are increasingly stringent regulations that must be adhered to. Over the past couple of decades, regulations over soil and erosion control and stormwater management, to name a few examples, have become stricter, Heinauer says. 
Brennan concurs, noting that regulations are on the rise in terms of volume and complexity. "One of the difficulties in the land development game is what I would call regulatory burden," he says. Brennan Homes is both a land developer and home builder and there's no shortage of regulations and permits in play when developing land, he says. Yet developing land even as a home builder makes it easier to acquire suitable land for building, which is the first step for any builder. 
While there's certainly reasoning behind regulations, tougher policies can also drive up the cost of land development and, in turn, raise home-building costs. Such changes with regulations aren't unique to Pittsburgh, however, and the region still offers many qualities and advantages for home builders.
Pittsburgh and the Greater Pittsburgh region are known for their affordability and livability, indicated by the availability of different jobs and range of industries, access to cultural activities, and a growing economy. In terms of new-home construction, Heinauer thinks that custom homes in Pittsburgh are generally more affordable and of higher quality than new homes in many other parts of the country.
Still, finding land and usable lots can be challenging for home builders since the majority do not develop land in addition to building homes. "Being a land developer and a home builder has become pretty unique," Heinauer says, since Barrington also both builds homes and develops land. "We can create our own place to work."
Spagnolo develops land in addition to building homes, and he agrees that acting as both developer and builder has its advantages, even though most custom home builders focus only on the latter. "I basically wear both hats," he says. "And a lot of home builders have only the one hat—building homes."      
Purchasing Land? Know Before You Buy
There's still great land available for building, especially outside of Pittsburgh itself. (Heinauer says that development within Pittsburgh, which is already substantially built up, often involves tearing down structures to build something new.) But landowners can be more likely to sell their land and lots to commercial developers or to production builders, which typically buy and build homes and other structures in higher volumes than independent builders.
Lots that are available for home building within developed areas and neighborhoods are often closer to construction ready. However, pieces of land that are more off the grid can require further work. Heinauer says that sometimes pieces of land sell for seemingly great prices because they're so remote or would need extra development to be suitable for building. 
Before buying land, no matter how beautiful or picturesque, it's best for people to make sure that practical features, like utilities, aren't overlooked. "The biggest thing that they need to look at is not just saying, 'Oh, the land is pretty and it seems like a good price.' You need to look at where the utilities are. How far away are they? Are there any streams or wetlands? If sewage and water is too far away, then you're going to have to get tested for well water and a septic tank or trench for your sewage. And a lot of people don't think of that stuff," Heinauer says.
If a piece of property seems like a steal, it could be because the property would need, for example, a long gravel driveway to be installed just to reach the home being planned. "People need to check utilities. They need to check the streams and wetlands and also the location of where the home's going to be. What's the terrain like?," Heinauer says. "As far as developed lots, and if there are homes all around them, you're pretty safe that there's going to be utilities right at the curb for you."
In addition to utilities, Spagnolo notes that buyers with young children or those planning families might also be concerned about the quality of school districts depending on where the land and, ultimately, their home are located.
The cost of purchasing land factors into any home-building budget, but be sure to have a solid grasp on the costs to develop land, if applicable, and on how the land's terrain and layout will affect building plans. 
When looking at the price of land compared to the price of the home being built on the land, Spagnolo says that decreased availability of land and the cost of raw land has affected the typical ratio of land-to-home total cost. "It used to be a 1:5 ratio years ago, but not anymore," he says. 
While the ratio has become much less, the overall cost of land before any actual building takes place should still be considerably less than the cost of the new home's construction. "You're not going to put a $300,000 home on a $300,000 lot. It just doesn't make sense at all," Spagnolo says.  
A Pandemic-fueled Push to the Suburbs
The COVID-19 pandemic has shaped the ways that people buy homes and the considerations that go into the home-buying process and choosing desired features. If anything, the pandemic has required that people spend more time in their homes, making the home office a staple that may become permanent, as more and more Americans continue to work from home.
More homebuyers and people building their homes are requiring that there's at least one bedroom or designated space used for a home office. If buyers plan to primarily work from home and want an entire room for office space, it could lead to buying or building homes with an extra bedroom. And more square footage could mean needing more land.
Bob Brennan of Brennan Homes says that the pandemic has made people aware of the need for more space in their homes. People are eager to buy or build homes that will give them adequate space after spending more time at home. "Surprisingly, we have seen COVID generate a lot of business," Brennan says. "It's a result of people working at home and saying, 'This little house I'm working in and trying to teach my kids in because they can't go to school, it isn't big enough. We need more space.'" 
Additionally, if the suburbs continue to gain new inhabitants and homebuyers, land for suburban office space may become more in-demand. Many workers will likely continue to work from home for most or all of their working hours. But a boost in the working-age population in any suburb or area of the city could lead to building of new office space and related land purchasing to accommodate workers who still have to sometimes commute to the office.
In terms of land that's bought and developed for new homes, the pandemic's effects might augment the suburbs' already growing popularity. As work-from-home setups become permanent fixtures, gone is the need to commute daily into the city. 
If suburban areas within the Greater Pittsburgh region continue to flourish, land could become more valuable and more desirable for building. "The suburbs have always been very attractive to people, but I think that with more and more people working remotely, I think you'll see more people moving out of the city and into the suburbs," Heinauer says. "If things are going to change with people not working in the cities as much, I think more and more young people are going to move to the suburbs too. It's something that we'll have to watch."
Heinauer notes that regions like Beaver County and Butler County are growing in popularity in terms of buying land and building new homes. As more and more activity builds up farther away from the city itself, popular places to build and establish new homes might continue to shift outward. "Where we build homes today compared to where we built homes 20 years ago, it can be significantly different," Heinauer says, indicating that areas surrounding Pittsburgh are growing more popular. 
Beaver and Butler Counties have less than a quarter of the population of neighboring Allegheny County, and reduced population density may correlate with greater land availability for some portions of the areas. 
Spagnolo notes that even though newfound work-from-home arrangements eliminate lengthy commutes, Pittsburgh's appeal and amenities can't be overlooked. Even if workers no longer have to commute into the city to do their jobs, unique areas like the Strip District and other happening places might hold sway in keeping people living and building near the city.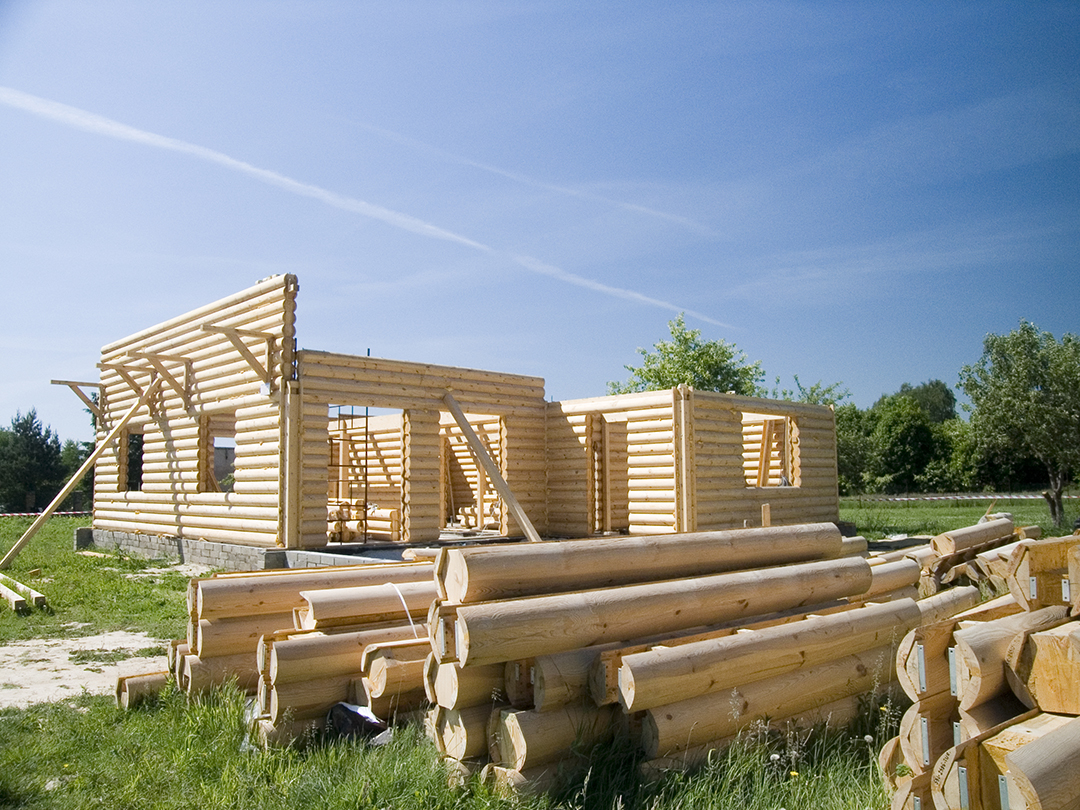 Trends in Western Pennsylvania Echo Nationwide 
As the pandemic has necessitated work-from-home arrangements, rising popularity of the suburbs isn't just a trend in Western Pennsylvania. It's become a national, if not international, phenomenon with still-emerging effects on the housing market and demand for residential construction and land. 
As early as May of 2020, home searches in suburban zip codes across the country jumped by 13 percent, according to realtor.com. More than half of the nation's 100 largest metropolitan areas have seen increased interest in the suburbs since the pandemic's onset. 
Similarly, a December 2020 survey conducted by Homes.com found that, of the 1,000 homeowners and renters surveyed nationally, 32 percent of the respondents planning a move were going from the city to surrounding suburbs while only 1 percent were moving from the suburbs to cities. 
In terms of the pandemic affecting land development and construction of new homes, COVID-19 also generated an uptick in building. Single-family home construction in the Pittsburgh metropolitan area rose by 11 percent during the first half of 2020, compared to the same time in 2019, according to a report from the Philadelphia Inquirer. 
Home buyers are eager to build after being cooped up, ready to take advantage of low interest rates, and willing to move outside of city lines. According to the New York Times, new home construction has reached its highest levels nationally since 2006. In fact, U.S. homebuilders are on track to construct 1.1 million single-family homes this year. 
Over the past decade, there has been plenty of affordable land available on urban outskirts and in smaller cities like Pittsburgh, but home builders typically had a harder time finding buyers. 
Now, developers may find themselves buying land and building in areas that were once considered well beyond the range of an acceptable commute into Pittsburgh, as the edges of the city seemingly continue to stretch outward. Even the mountains of central Pennsylvania have become a popular site for building homes.
Closer to home, land availability and acquiring lots may continue to be competitive. But if current trends continue and more and more homes are built well beyond Pittsburgh's city limits, there is much potential for even more land development and construction of homes.  NH