After graduating from New York University's School of Engineering, Zarin Elias entered the workforce at BNY Mellon in Manhattan.
 

The native New Yorker made the rounds between two offices, the second in New Jersey, conceding that "relocating was never part of the plan."

 

Reconsidering her position on making an additional move while still working for the same company, she contemplated what might be next.

 

For her, like so many others, Next is Now.

 
Pittsburghers, and other neighbors across the region, have long known our fair city as "the Burgh," the "Steel City," and other, similar nomenclatures depicting the region's rich history and culture.  But what's in a name isn't always enough.  For Pittsburgh, it was more about the story—or lack of a common narrative that conveys who and what the region is to the world.  Enter Pittsburgh Region. Next is Now., a new brand and accompanying narrative launched in 2020 by the Allegheny Conference on Community Development to help take the region to market for business investment and talent attraction.  For Elias, her "next" was joining BNY Mellon in Pittsburgh.  "Pittsburgh always reminds me of home, but on a much smaller scale in a good way," she said.  "Coming from a major metropolitan city is definitely an adjustment.  But once you find your footing within the first year, you get to live in a city that offers you gorgeous views and bridges, some of the best schools and colleges in the nation, diversity if you know where to look, residents who unconditionally love all their sports teams, history around every corner, and displays of amazing fireworks for just about any reason, and nothing is really more than 20 minutes away by car."  In light of Elias and others' stories, Linda Topoleski, Vice President, Talent Strategy and Programs for the Allegheny Conference, notes an emerging trend to move from larger cities to mid-size cities.  "The pandemic accelerated an existing trend of talent working remotely.  We're seeing an increase in permanent moves, especially from higher priced, denser markets to mid-size cities with lower cost of living and high quality of life," she said.  "We are looking to capture our share of the market."  And that incoming market is growing.  According to the U.S. Census Bureau 2020 census results, the population of Allegheny County grew by 2.2 percent, the first time in decades that growth has been realized.  In Butler County, a 5.4 percent growth in population was realized along with a 0.7 percent growth in Washington County.  Further, a recent report in U.S. News & World Report (What's it like to live in Pittsburgh, Pa., Cheryl Werber, 2021) noted that Pittsburgh is "earning another name: reinvention city".  In addition to its listing as the #2 best place to live in Pennsylvania and #71 best place to live in the nation, the article cites better home values than other major cities, increased job opportunities, and recognized educational institutions among the area's perks.  "The area is also attracting major corporations looking to set up shop," Werber continued in her article.  "Transplants are surprised to find a hub of technology and education in the area.  A rise in job opportunities has made Pittsburgh an attractive place for families and graduates.  Pittsburgh also offers a cheaper housing market than other large cities. Its old blue-collar reputation is being replaced and the quality of life continues to improve with new industries that make Pittsburgh home.  In addition to the ample green spaces and increased job opportunities, Pittsburgh has wooed residents with its strong sense of community." So, who are those moving to the region and what are they looking for in terms of work and home life?
According to Dana Fortun, President, About Pittsburgh, the city's oldest and most comprehensive recruiting and relocation consulting company, individuals and families considering a move or moving may do so initially because of employment.  "The job itself and the opportunity it presents are extremely important," she said.  "But the ability to live the quality of life they are looking for has become equally important.  Pittsburgh offers this quality of life for most people."  She sees that "boomerangs" – those who grew up in Pittsburgh or went to college here, moved away, and now returning to raise a family – are growing in number.  "I think recruiters leverage facts such as cost of living, access to amenities, strong educational systems, and safety, to name a few, as vital components," Fortun continued.  "What we always tell our clients is that once you get a candidate/new hire here and allow us to show them Pittsburgh, the city sells itself."  Kelly Hanna Riley, President of Global Relocation and Business Development, Howard Hanna Real Estate Services, concurs.  "The interesting part about people first arriving in Pittsburgh is that although they may be apprehensive, as soon as we spend a day with them, our city sells itself," she explained.  "We have everything any person could want in this city."  She is also witnessing that in-migration is surpassing out-migration in Western Pennsylvania with any number of homeowners of all ages desiring to put down roots in Pittsburgh.  "It's refreshing  to see Gen Z and millennial groups or people moving back to Pittsburgh after college and wanting to start their professional lives here,"  Riley acknowledged.  Her clients hail from all points across the globe and come here for various reasons.  "First, our cost of living is really incredible for the type of city we have," she added.  "Our cultural amenities are some of the best in the country as are our tech and medical institutions.  We have amazing suburban school districts that attract people.  They are looking for beautiful parks and recreation.  They are looking for safe places to raise their families.  They want to be close to family and they see all the benefits that the size and scope of Pittsburgh offers."  Topoleski divulged that she is seeing young, early-career to mid-career people to those in their early 40's regarding Pittsburgh as a place to explore opportunities for its jobs, education, recreational and cultural aspects.  "Above all, they want a better quality of life and an affordable cost of living along with all the amenities of a large city," she said.  "Pittsburgh is a great combination of those features and it's an area that is easy to navigate.  Talent from the West Coast is surprised by the affordability of housing, the beauty of the area, and the sheer number of amenities available."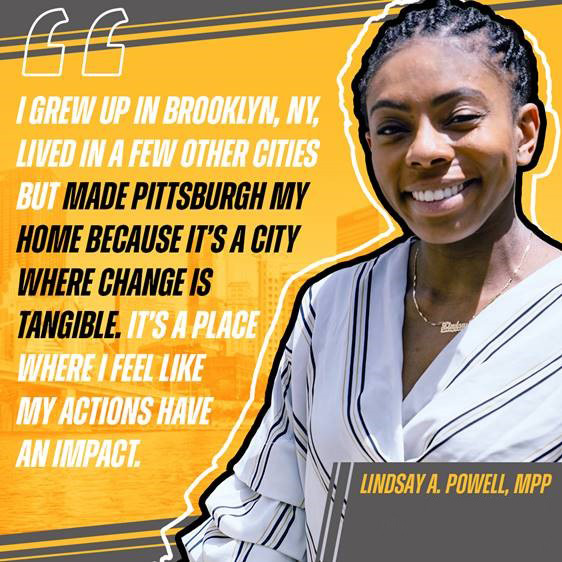 Tracy Young, Vice President of Relocation for Berkshire Hathaway Home Services The Preferred Realty, submits that Pittsburgh is a big city with a small-town vibe.  "No matter which neighborhood newcomers land in, they are bound to feel welcome," she posited.  "Our corporate transferees continue to come not only from all over the United States but internationally as well.  The new work-from-home landscape has actually helped attract even more people to the area because of its affordability."  Dana Fortun's client base, too, is expansive, with candidates and new hires from around the world.  "In the past 18 months, we've assisted individuals and families from Malasia, Turkey, India, Japan, Russia, England, China, the Netherlands and Brazil in addition to those from New York, Minnesota, North Carolina and many other states," she reported.  "Everyone is looking for something different depending on his/her stage of life, family dynamic and recreational interests, among other motivators." Fortun sees varied interests in home tastes among movers ranging from those wanting an urban living experience with the ability to walk to work to those seeking suburban communities and newer construction.  "We have seen a huge surge of residential life in the downtown area recently," she remarked.  "A number of people lean toward newer construction with more modern floor plans while others prefer established homes with traditional Pittsburgh architecture and some recently done interior renovations."  Tracy Young, too, sees buyers migrating to the suburbs where not as many concerns about commuting into the city exist.  "Buyers traditionally living in more metropolitan areas were able to move farther away, all the while being able to expand their housing footprint," she said.  "This often included a desire for an extra bedroom or bonus space for an office, or sometimes two."
What Makes Pittsburgh
a Growing Choice?
In 2021 alone, Pittsburgh and surrounds have continued to garner accolades addressing lifestyle factors: fifth best metro area for STEM professionals; best city for singles in Pennsylvania; third best city for artists; the best place to move after college; and the 7th best place in the U.S. to launch a career, to name a few.  "Pittsburgh is consistently recognized as one of the most livable cities with a vibrant economy and high affordability index.  It has everything you could ever need–shopping, restaurants, attractions, beautiful parks, incredible sports teams, top notch education and healthcare–with an unparalleled sense of community that you typically find only in small towns," Young said.  "But what makes it a great place to live, in my opinion, is the people."  Fortun would agree particularly when potential candidates and new hires experience the city, "They realize Pittsburghers are very welcoming and inclusive, qualities that are so important in choosing a new city/neighborhood/community in which to live."  The small town warmth, however, also embraces a stunning high tech side that includes the region as a global leader in robotics, life sciences and health care.  "There has never been a better time to look for a job here across a broad range of opportunities," noted Topoleski.  "A number of industries have put us on the world stage such as robotics.  This is the place to be."  She also cites other, diversified offerings such as technology, energy, finance and manufacturing, in what she calls "a really diversified economy."  Keeping talent in the region, too, is all part of the process of a growing economy, one that takes a village and the region's population is up for the challenge.  Just ask Donny Hamilton Jr., 41, of Austin, Texas, one of Pittsburgh's new residents and its new Chief Strategy Officer for the Port Authority of Allegheny County.  Despite moving around the country throughout his career, the transition to Pittsburgh's South Hills was an admitted challenge, given this move now included two, young school age children and leaving the comfort of good schools, doctors, friends, a consistently warm climate, highly diverse ethnicities and communities, and a robust music scene.  "Since arriving and settling in Pittsburgh, we have been intrigued by the cultural and recreational offerings of the city.  There seems to be activities available for everyone, regardless of age," he said.  "We stayed in the Strip District when we first arrived and loved every minute of it.  There are so many restaurants, entertainment venues, the beautiful skyline, and the magnificence of the panoramic vistas of fall colors in the trees.  We enjoy being part of a region with high ranking schools, medical expertise and great sports teams.  I have been very pleased with how welcoming people have been to me and my family."  But something further piqued his interest in his current position: a CEO who he describes as visionary and compassionate.  "Katharine Kellerman went above and beyond to illustratively paint the vision of Port Authority's future, allowing me to see where my skill sets would fit into the organization," he explained.  "She also showed great care and interest in my family and on how the move to Pittsburgh would disrupt our lives as we knew it.  She was diligent about connecting me to every reference and resource I would need to make a comfortable transition to this beautiful city."  He continued that his decision was not based on visibility, prestige or exposure the position might bring, but rather "how invested your boss is in seeing you succeed.  Katharine nailed this sentiment with me during the recruitment process."  He also credits the senior leadership team "who has been amazing and supportive in every way.  The ability to collaborate with a variety of stakeholders to frame and articulate the vision of the Port Authority's future is a dream come true for me.  Katharine's record on equity, fairness, diversity and racial justice as a CEO made my decision an easy one."  Plugging in and finding one's niche in a new environment can pose obstacles.  Linda Topoleski, Allegheny Conference, said employers have found that when people leave the area, it's because they don't feel connected.  "When people move to a new area, particularly if not attached to a company, it may be because of a lack of connectivity," she explained.  "It takes a group–the community, employers, religious and civic leaders, among others–to frame a highly visible network with an open door to initiate that connectedness."  Dana Fortun, About Pittsburgh, senses that same need for a bond.  "Many companies that we work with have very strong retention rates, which is a testament to a smooth settling in and company culture as well as Pittsburgh's growing reputation as a premiere place to live."  Donny Hamilton may well agree.  "The first thing that makes a transition like this easier is having a supportive and loving wife," he noted.  "Next is a well-connected CEO who I believe knows everyone in Southwestern Pennsylvania.  She was able to connect me with board members, past staff, community leaders, elected officials and anyone else I was interested in speaking with to learn more about living and working in Pittsburgh.  This was huge in building trust early with my CEO.  It truly takes a community of people to help with a transition of this nature."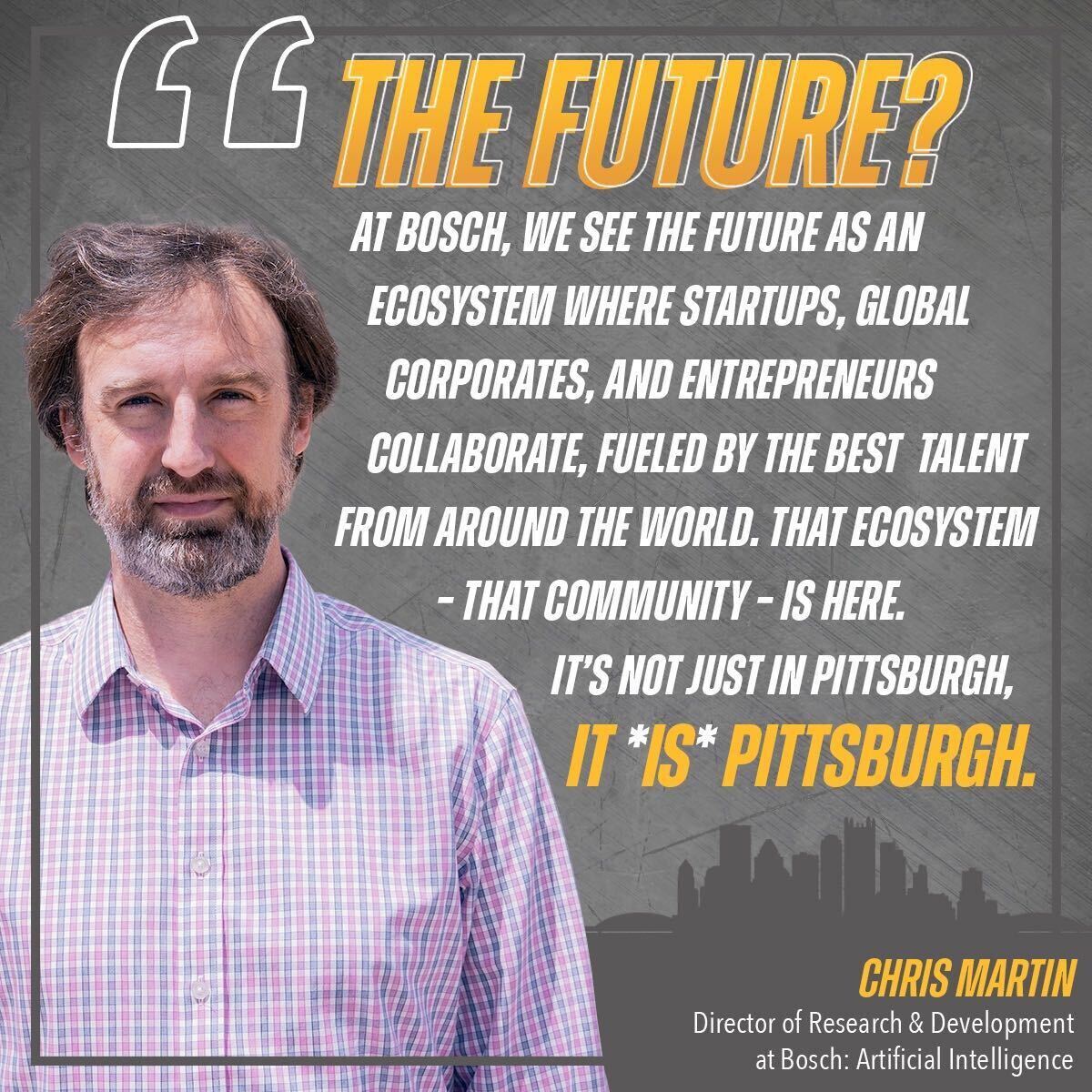 Technology, Life Sciences and Healthcare
By all reports, Pittsburgh has grown to become a leader in technology, life sciences and healthcare. The VisitPITTSBURGH website shares that Pittsburgh ranks among top cities in the U.S. for its green certified building space, named a NextTech city, while a February 26, 2021 article in the Pittsburgh Business Times reported that life science start-ups in the region have exploded, with 62 companies formed since 2015 and a total of 923 start-ups launched here in the past 20 years.  Funding has been realized for multiple contracts including $547 million to the University of Pittsburgh from the National Institutes of Health and more than $2.7 billion since 2015 from the Department of Defense.  The article continued that in 2020, UPMC pledged a $1 billion investment in life science start-ups, creating a tremendous impact on patient care at UPMC.  InnovatePGH brought together the University of Pittsburgh, Carnegie Mellon University, and UPMC for its Pittsburgh Innovation District, uniting talent, technology and resources generating $1.2 billion in research and development annually.  The Richard King Mellon Foundation recently gifted a $100 million grant to the University of Pittsburgh to develop a 178- acre Hazelwood Green development, called BioForge, along the Monongahela River.  A novel partnership among Carnegie Mellon University, Highmark and Allegheny Health Network, called the Disruptive Health Technology Institute is another example of creative thinking, described as an environment where disruptive healthcare innovations are clinically tested and quickly delivered to patients.  The list goes on.  "Pittsburgh is leading the way in artificial intelligence, robotics and medicine," said Barry Rabkin, Director of Marketing for Near Earth Autonomy, a start-up that enables aircraft to fly safely and efficiently without pilots.  Near Earth was founded by Carnegie Mellon University robotics faculty and works with leading global aircraft manufacturers including Airbus, Boeing, Kaman and Volocopter.  "Innovations in our region are improving people's lives every day.  We are creating breakthrough technologies that don't exist anywhere else.  Come to Pittsburgh, build the future, and change the world."
Culture and the Arts
Pittsburgh has long been lauded for its commitment to the arts and its cultural district featuring venues such as the Benedum Center, Heinz Hall, the O'Reilly Theater, the Byham Theater and the August Wilson Cultural Center, among others.  The four Carnegie Museums of Pittsburgh–Carnegie Museum of Art, Carnegie Museum of Natural History, the Andy Warhol Museum and the Carnegie Science Center–provide experiences in art, world and regional history, nature, science and more.  The Phipps Conservatory and Botanical Garden is a feast for the eyes and mind, educating all on the beauty of nature and its importance.  The Pittsburgh Cultural Trust provides the region with high quality Broadway entertainment for every taste.   Take a trip to the Pittsburgh Zoo and PPG Aquarium or the National Aviary, America's only independent bird sanctuary.  If it's music you crave, the Pittsburgh Symphony Orchestra, a Pittsburgh staple since 1895, performs at Heinz Hall for the Performing Arts.  Pittsburgh was a jazz capital in the '40s and '50s, a genre that still lives today in a variety of settings while concerts large and small abound throughout the region and at the Key Bank Pavilion.  The list continues with the Pittsburgh Ballet Theater; the Westmoreland Museum of American Art; the Frick Pittsburgh; the Heinz History Center; Falling Water, one of Frank Lloyd Wright's work, and so much more. And capping off any day in the region is a good meal with Yelp calling Pittsburgh a top U.S. destination for good food.  "We are so fortunate to have the cultural district we do here in Pittsburgh," Kelly Hanna Riley concluded.  "We value arts and yet we also show a strong commitment to the tech industry."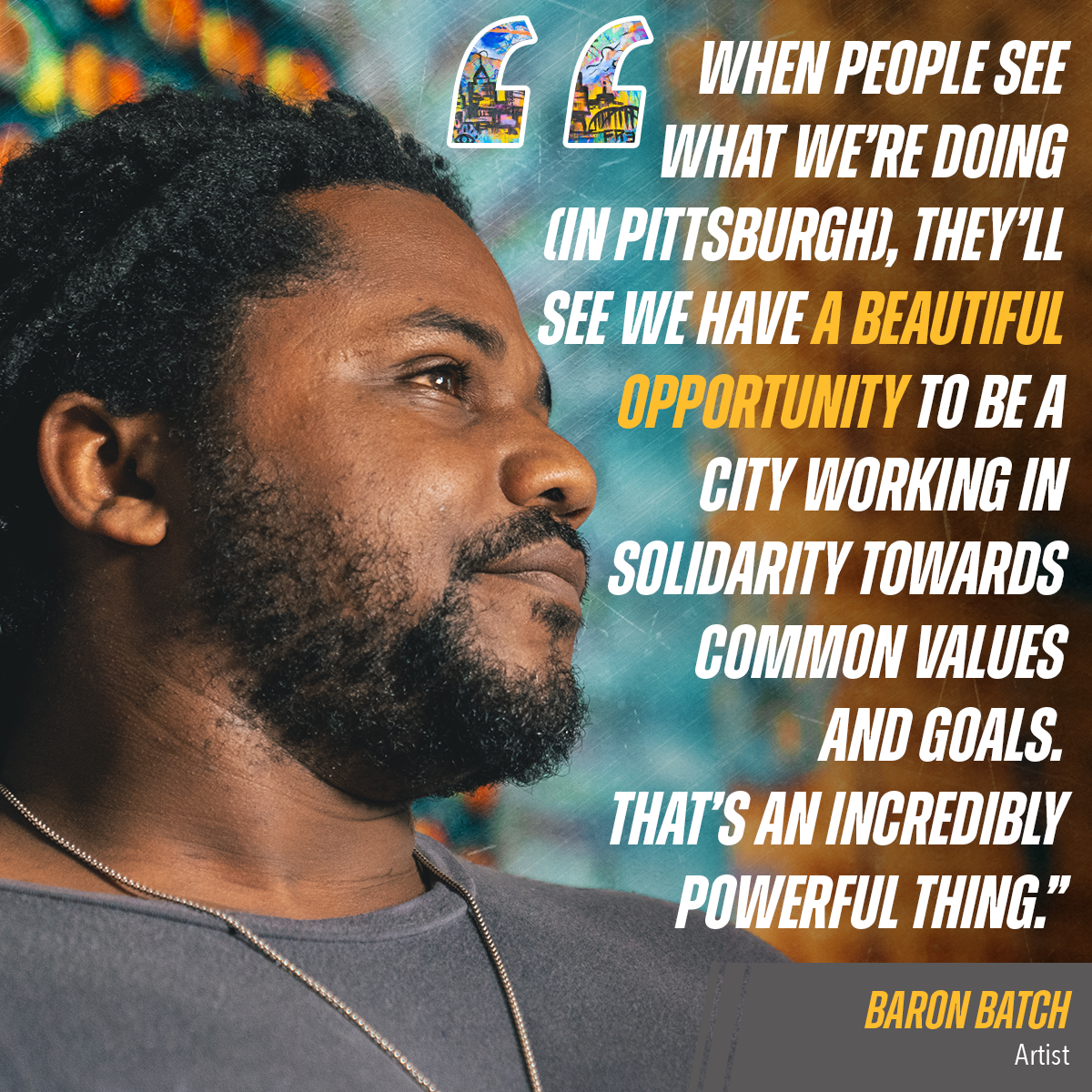 Education and Religion
The region can be proud of its expansive educational institutions from day cares and nursery schools to elite colleges and universities.  According to U.S. News & World Report findings, Pittsburgh alone encompasses 125 public elementary, middle and high schools along with 250 private schools.   Some 88 high schools have been recognized among the magazine's Best High School Rankings.  Downtown Pittsburgh is home to the Creative and Performing Arts School (CAPA 6-12) offering an outstanding academic program as well as high quality arts education geared toward students' personal development as artists and/or cultural leaders.  The region also offers more than 29 colleges and universities; seven within the Pittsburgh city limits; four Pennsylvania State University campuses; two University of Pittsburgh campuses plus its main campus, and four systems of community colleges, with many of these institutions highly ranked across the state and nation.  The region also embraces its religious diversity given its plethora of places to worship numbering more than 1,000.  Christian churches, Jewish synagogues, Hindu temples and Muslim mosques among others speak to the region's diversity and respect for individual spiritual needs and practices while hundreds of non-profit, religious organizations address varied needs of at-risk populations and others.
Recreation and Sports
It's no secret that Pittsburgh carries on its love affair with its sports teams in a very public manner! With Super Bowl conquests, Stanley Cup championships, and World Series wins, black and gold may very well be the life's blood of the region.  Pittsburgh also embraces the Pittsburgh Riverhounds, a pro soccer league; the Pittsburgh Passion, a women's football team along with the Pittsburgh Thunderbirds professional ultimate Frisbee franchise; the Pittsburgh Knights, a global esports franchise, and the Steel City Roller Derby women's flat track league.  College sports, too, ignite the region and have produced well known players and coaches such as Dan Marino, Mike Ditka, Tony Dorsett and Joe Montana.  For those into hiking or biking, swimming or boating, water or snow skiing, picnicking or parade watching, southwestern Pennsylvania will exceed your expectations.  In southwestern Pennsylvania, you'll find five state forests, one national park, two national memorials, two national historical sites and 20 state parks. Just an hour east from Pittsburgh is Seven Springs Mountain Resort and Hidden Valley Resort for winter skiing and snowboarding or summer hiking and biking; to the west is Ryerson State Park in Greene County for a picturesque camping experience; north you'll find Moraine State Park and Lake Arthur for boating, swimming, sailing, hiking and snowmobile fun, and to the south is Ohiopyle on the Youghiogheny River where white water rafting, hiking and biking abound.  From there, it's a short trip to Fort Necessity or Nemacolin Woodlands.  If parades and festivals suit you, the Three Rivers Arts Festival, St. Patrick's Day Parade, church festivals and much more should satisfy.  If amusement parks thrill you, a visit to Kennywood Park, tied for Favorite Traditional Amusement Park in 2020 by the National Amusement Park Historical Association and tied for second for Favorite Wood Roller Coaster, may suit you.  For the more competitive, join in September's 10K and 5K Great Race, the Pittsburgh Marathon, or any of the local races held throughout the spring, summer and fall.  Don't forget to enjoy the beauty of fall foliage and all the wonders embodied in the region's four glorious seasons.
For Zarin Elias and Donny Hamilton Jr., their next – in terms of career moves and relocation – was now.  As they've discovered, there's something happening in Pittsburgh and you have to be here to be part of it.  NH