Your Home Will Never Be Your Neighbors
Mark Hoskins has not built the same house twice. "No recycled architecture" has long been a standard motto for Mark, whose business has always been the custom-built home. The founder and president of Benjamin Marcus Homes since its inception in 1993, Mark learned the business from his uncle, who welcomed a challenge and who taught his nephew the value of taking on a difficult assignment.
Despite having built over 2,500 homes, Mark still is highly motivated and loves to contemplate the next house he'll work on. He is the type of person who thrives on complexity—the type of business owner who needs answers and doesn't stop until he figures things out.
Self-Driven
Growing up in the business in his teens, Mark began to notice his uncle's steady, calm demeanor. Mark watched him tackle projects on difficult lots, or would see him interacting with clients who made demanding requests, and his uncle's steadiness influenced Mark greatly. Recalls Mark, "Nothing shook him. He wasn't negative, and from him, I learned never to say 'I can't."'
In his late teens, Mark studied every aspect of the business from concrete work to learning how to do estimates to accounting work. In 1982, he bought himself a drafting board and started designing houses. He knew he was adept at reading blueprints, but figured it was time to actually start drawing. Mark tended to memorize drawings, with friends and family having acknowledged his "photographic memory." In the early 1990s, Mark bought himself a computer and taught himself how to design using CAD based architectural drawing programs. He caught the design fever and still has it. He half jokes that the only reason he recently retired that same computer was due to the broken and irreplaceable pen plotter (For readers too young to remember, the pen plotter is the missing link between pencils and laser printer).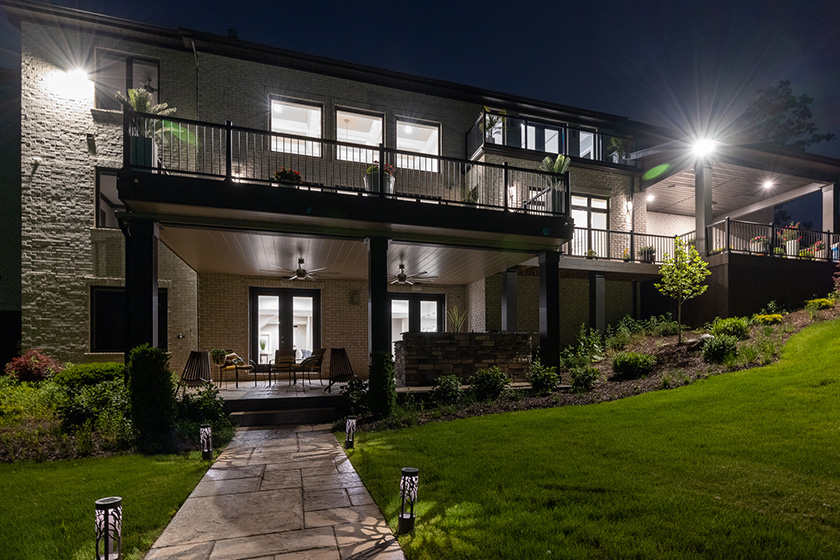 "Craftsmanship Without Compromise" 
Today, Mark acts not only as a designer but has a hand in everything from the engineering of a project to vendor and client communication—from land acquisition to overseeing sites on a daily basis. Mark begins each day at 6 a.m. by visiting sites and is back in the office by 1 p.m. to work on sketches and new home designs. His favorite part of his job is to lay out the designs for a new house, putting customers' requests on paper. Says Mark, "I love turning someone's dream into reality,"
Mark frequently mentions that "windows are special," and because of the special emphasis on windows, he orders each and every one individually. His favorite challenge is to "make a lousy lot special."  His business relies on referrals, which comprises 50-60% of new business. Benjamin Marcus builds in areas with highly rated school districts and Mark loves working with the topography of Southwestern PA. Much like his uncle, he enjoys the challenge of Pittsburgh's hilly terrain and is happy to build either on a development site or on a private lot near one of their developments. Mark appreciates that "the variety of projects is staggering." When asked about retirement, Mark replies: "I don't even think of it."
Mark's first business, Classic Homes, began in the late 1970s with home construction in West Virginia. With more work to be done in Pennsylvania, he founded the Hoskins Construction Company a few years later, whose tagline read "Craftsmanship Without Compromise." The business quickly evolved and in 1993, Benjamin Marcus Homes was registered as a PA Corporation. He named the company after his youngest son at the time.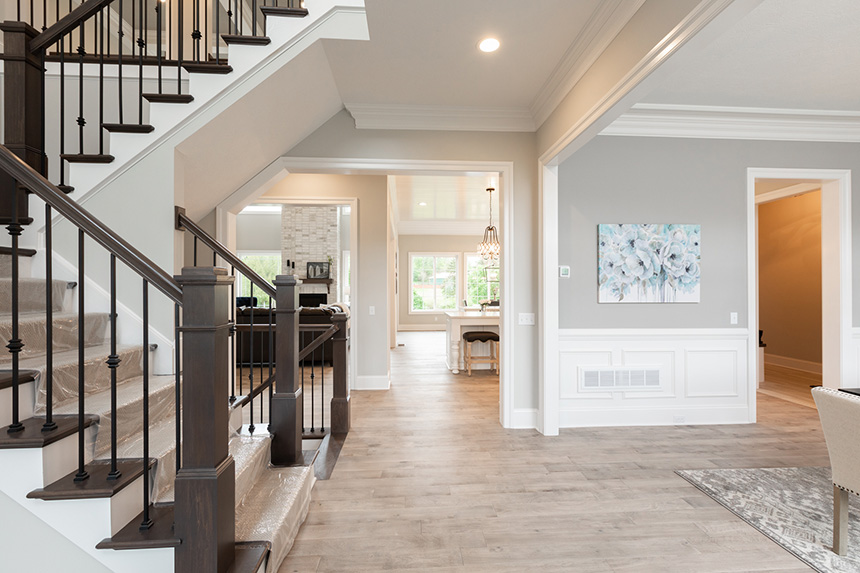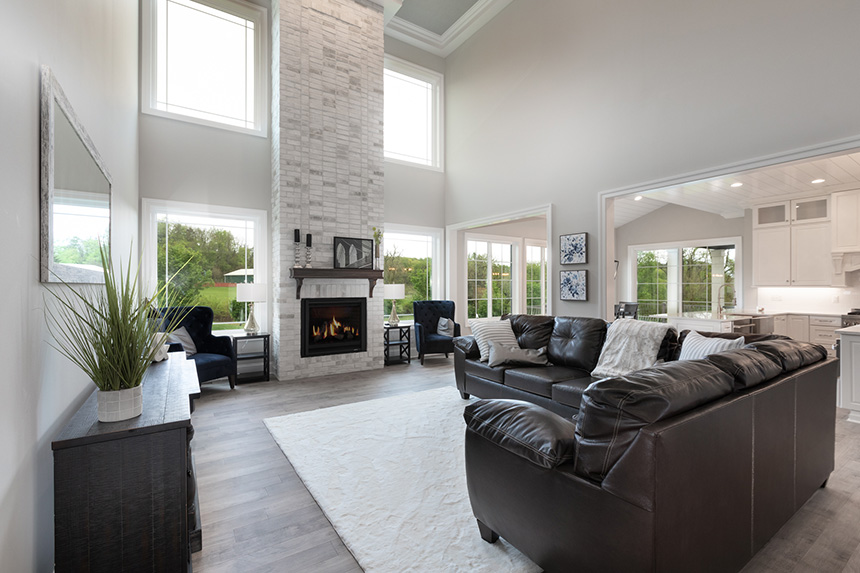 Family Driven
Three of Mark's children work in some capacity for the family business. His son Barrett is Mark's partner and Vice President of the company. Barrett is primarily involved with the sales and marketing side of operations, but he also helps with the design component. Barrett says, "I've been working here in some capacity since I was a kid, and it's just naturally evolved into everything else. It's so busy working for a family business and we all wear all the hats."
Mark's oldest daughter Katrina Fornear, is the Director of Operations. Her sister Kelsey Osborne is a full-time mom, part-time nurse but also part time Benjamin Marcus employee—taking on an administrative role. Kelsey's husband Alec, Mark's son-in-law, is one of the company's four Project Managers. Mark's wife Liz rounds up the team, helping with branding and public relations.
Mark calls each and every one of his nineteen employees "extremely knowledgeable." Mark and his team members are proud of the fact that roughly 60% of their employees are women—a rarity in the home construction business. Says Mark, "In a world where it's predominantly male-dominated, our company employs as many females as male, and they work in high level positions." In addition to Director of Operations, other prominent daily operations roles are filled by Kayla Patterson (Project Manager), Kristina Hall (Executive Assistant) and Erin Miller (Office Administrator).
Your Home Will Never Be Your Neighbors
Barrett explains that the phrase "Your Home Will Never Be Your Neighbors'" has evolved into a kind of slogan around the office. Describing the company's overall attitude at the workplace, he says, "We care a lot about the quality of construction itself. We're not here to cut corners. We are about good production and not necessarily volume. We definitely don't want it to seem like Groundhog Day when you're driving home in your neighborhood. With us, it's never the same house after same house."
Barrett feels that it's important to take time to educate Benjamin Marcus' clients, advising that they should view the purchase of a home as "a system." Says Barrett, "You need to consider the separate components—such as the house's foundation, waterproofing, window insulation, and indoor air quality—as all working together. Decisions become interdependent on each other. For example, the type and size of windows affect HVAC insulation. We try to help keep our clients aware of the importance of these cause-effect relationships since they are so crucial to an efficiently-run home."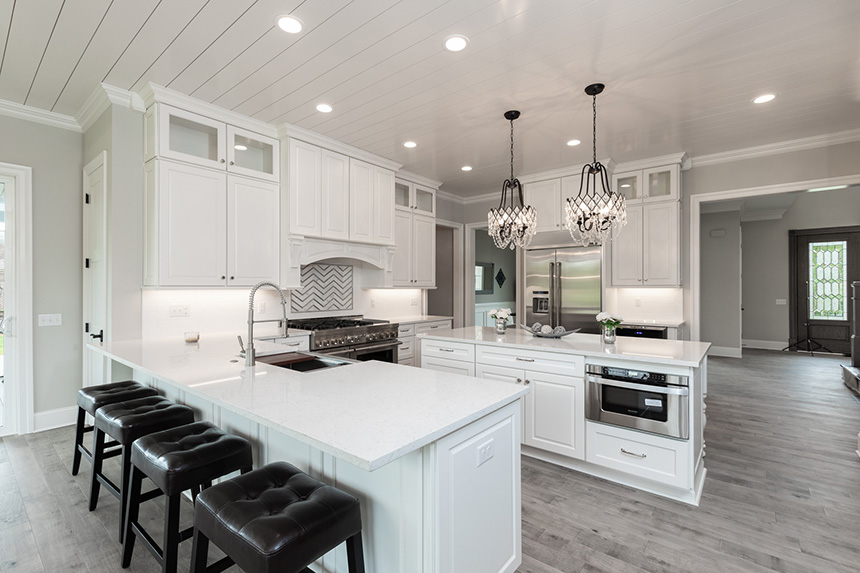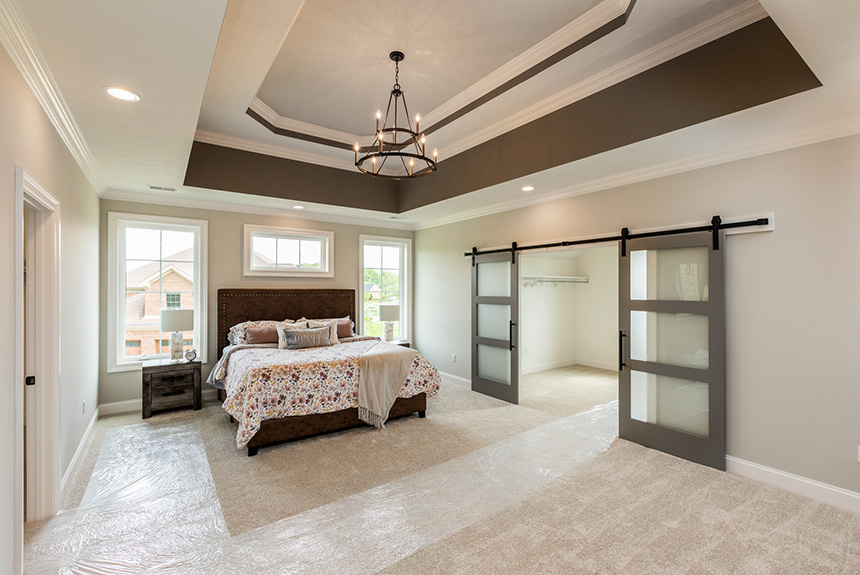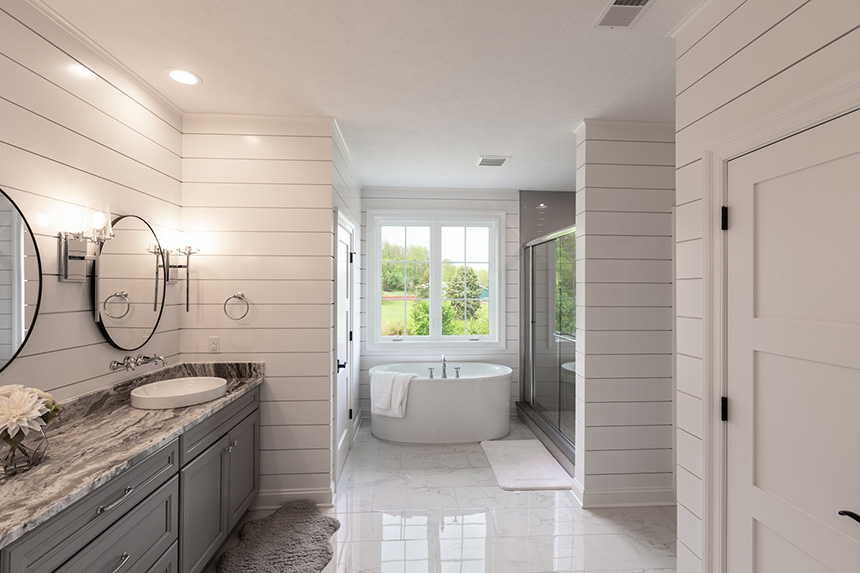 Catering to Client Wish Lists
Benjamin Marcus caters to a wide clientele base, including young families, move-up buyers, and retirees looking to settle into patio homes. Mark points out that there is something for everyone, citing their "super high-quality kitchens" as a draw. They are eager and capable of offering upgraded kitchens, which have been in recent demand.
The pandemic has certainly influenced his clients' wish lists. In addition to larger, high-quality kitchens, Mark mentions outdoor covered patios, exercise rooms and more home office space as popular requests. Mark also notes that people are paying more attention to ventilation within a home, and the demand for bigger and better air exchangers has tripled within the last year. Play areas and in-law suites on the first floor continue to be quite popular.
All their design work is done in-house, at their Design Gallery in Southpointe (Canonsburg, PA), and they offer three levels of packages: Keystone, Cornerstone, and Estate. They created this series to offer high-quality homes in a variety of price points—with the knowledge that a buyer won't have to sacrifice any of the structural, high-quality finishes and unique styles that have come to be expected from a Benjamin Marcus home. In fact, the materials offered in the entry level are considered upgrades by most.
John Makrinos, owner of Makrinos Plumbing, has been in Mark's business circle for 40 years. For the last 25 years, John has worked on hundreds of Benjamin Marcus homes as the main plumber. His job is to implement the entire plumbing system of a house, starting with laying the underground basement and utility pipes and ending with finishing work, otherwise known as the "fun part": setting fixtures and turning on the water. Says John, "Benjamin Marcus builds quality homes. We exclusively use copper pipes for the water lines. We don't use plastic. Our fittings are sautered on. We're old school." John is also impressed by the work ethic of the Benjamin Marcus team, commenting, "They do their jobs. They get me the information I need when I need it, not days later."  He knows his work is appreciated, since Benjamin Marcus homeowners will call him for repeat work.
Seeing is Believing
Visiting a Benjamin Marcus Home was a key factor influencing Claude Pluviose's decision to invest in a private lot, then build a home on that lot. Claude had originally admired the home of a coworker, who had built with Mark. Claude wanted both a backyard and a pool for his family. He originally looked at a 3-acre lot but ultimately decided on a beautiful 15-acre lot, definitely finding more than enough space. The topography dictated much of the house's design, and Claude is very pleased with the final result. He and his family moved into their new home in September 2020. They met with various custom builders but ultimately decided to work with Benjamin Marcus Homes because he valued the uniqueness of the house's design. Claude feels that his home "stands out from the rest. It has a modern feel, with a combination of stone and brick and large windows. The craftsmanship is made apparent to any eye and all our guests say that the house–and the entry foyer especially–is breathtaking."  Claude likes the privacy of their lot, the open concept layout, and other distinct features such as a stunning floor medallion in the front entryway, an outdoor kitchen, and a finished wine cellar. He especially appreciates hosting family in the outdoor space—which includes both a nice patio off of the basement and a huge first floor deck off of the kitchen that connects to a covered patio via a catwalk. Says Claude, "There is not a single person who visits here who doesn't ask, "Who built this home?'"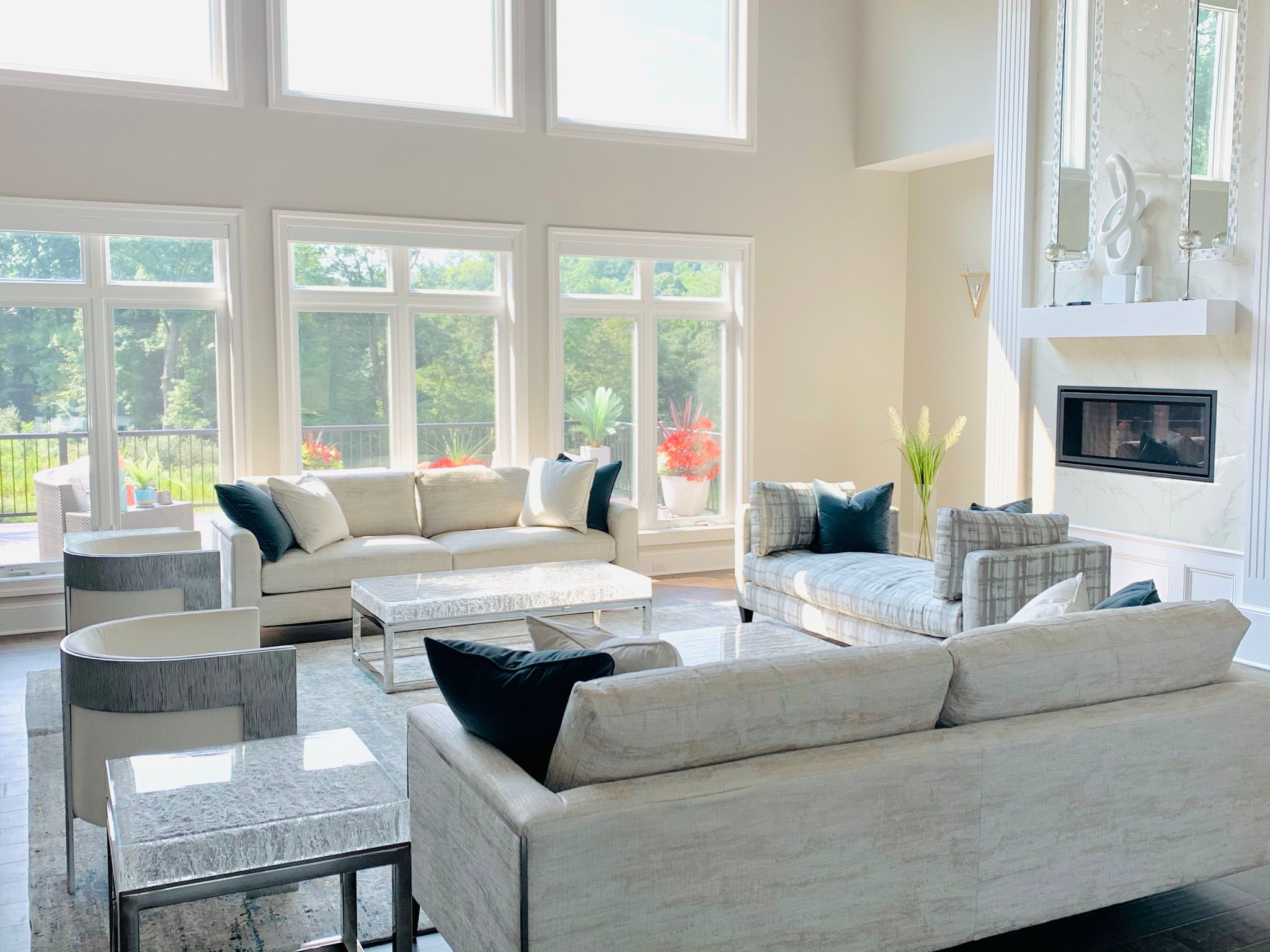 Open Houses Allow Clients to See "The Difference"
While the majority of their custom-built homes are meant for a specific buyer, Benjamin Marcus Homes often have several quick delivery homes for sale. They often find that prospective clients genuinely grasp "the Benjamin Marcus Homes difference" when they tour a newly constructed home, whether it be a model, spec home, or a quick delivery home.
Joe Muscatello wasn't necessarily looking to buy a spec home when he started his house hunt, but ended up moving into a Benjamin Marcus spec home in 2010. Says Joe, "The house had everything on our wish list—a home theater, an exercise room, and a wine room, so we went for it. Mark was great. I ask a lot of questions and he was very informative. You can tell he's proud of his homes and he made me really comfortable with his thorough explanations."  Joe says he and his wife looked at "probably 30 homes in a six-month period," but the couple wasn't finding anything particularly impressive. Joe appreciated the high-quality construction, the overall design, and the big open rooms of the Benjamin Marcus house. Not only was he impressed by the look and feel of the property, but also with the way Mark did business. Joe remembers one time, after his family moved in, that the garage door wouldn't work on a Sunday morning.  Mark came to the house to look at the door that morning, and it was fixed on Monday. Says Joe, "What impressed me the most was that he personally called me to get the thing done. Time and time again, Mark stands up for his work quality. I trust him. He's always there. It's hard to go with someone else." In fact, Joe wants to redo a deck and add a pool to his current home and has recently re-hired Benjamin Marcus for the renovations.
Open Houses Allow Clients
to See "The Difference"
Darlene Hunter, Vice President, Regional New Homes Manager with Howard Hanna, has worked with Mark since the late 1990s when he and his team were one of the first approved builders at Nevillewood. Darlene observes that "Mark builds fairly-priced, quality homes and he does a great job with positioning homes on a lot, so that the yard and home space is maximized. I like that they are a family business. They work well as a team, and having a design center in one location makes the process so much easier for clients. Mark's team is extremely organized, and with one stop shopping, clients can make most of their selections in one place—which is very efficient."
Darlene is most recently featuring three Benjamin Marcus developments: Eagle Ridge in Seneca Valley, Emerald Fields in Pine Richland, and Venango Trails in the North Allegheny School District. Benjamin Marcus' website is an excellent way to see what lots and homes are currently available, to check out examples of sold homes, and to schedule an appointment. Check out their open house schedule on their website, which lists weekend opportunities in the North Hills and South Hills of Pittsburgh.  NH